Established in 1989, Involvement Volunteers International are pioneers of volunteer overseas experiences. Together with our many partners worldwide, our mission is to educate, fight poverty, improve health and empower change through sustainable volunteer work in developing communities abroad.

As a Non Profit Org, we have helped place over 25000+ volunteers worldwide! A volunteer travel experience offers a unique opportunity to learn and grow and can be truly life changing for all involved. Our carefully selected programs are designed to help you actually make a difference.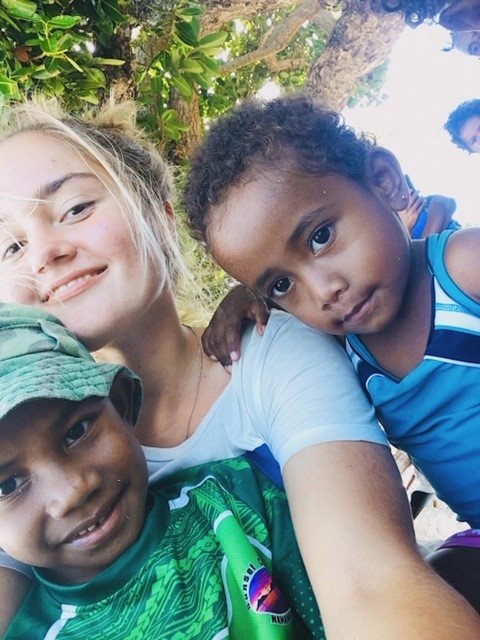 Pia
Fiji Remote Island Teaching
"Thank you so much for giving me the opportunity to work and live on the island, I had an amazing time. I remember that one day where the kids showed me a secret beach. Another volunteer and around 20 kids, including my two host brothers climbed over a hill, just to arrive on this breathtaking beach. We played in the water and in the sand all day, the kids climbed trees to get coconuts and papayas. One of my favorite days ever!"
Be sure to connect with us on...