Love animals? Our wildlife conservation programs abroad cover many forms, so there is something for everyone! From monitoring turtle nests, to cutting food for elephants, or helping out in animal shelters, volunteering with animals is always a rewarding experience.
Even if volunteering for a week, you can help make a difference to an animal's life, whether that's directly by working one-on-one with them, or indirectly by helping to protect their natural habitat.
The effects from deforestation, pollution, plastic waste, global warming, and illegal hunting are having a devastating impact on our planet and its wildlife. Helping to protect the natural ecosystem of local wildlife is vital in order to keep species from becoming endangered.
At IVI we have many wildlife conservation projects to choose from, which help to protect the natural homes for wildlife, as well as educate and raise awareness on the matter.
For some countries we volunteer in, the welfare of certain animals is not always held in the same high regard, and domestic animals such as cats and dogs are often left abandoned, mistreated, or injured. We have projects volunteering with animals, which allow you to be hands on, and take part in the everyday care of them. This can be truly rewarding as you will likely see a positive outcome from your efforts, as you watch the animals get back to health, or build trust back up in people again.
So, here are some of our best wildlife conservation projects for this year!
Turtle Conservation, Costa Rica
If you are looking for a relaxed beach location, have a love for all things nature, and want to learn more about wildlife conservation, then our turtle conservation project in Costa Rica may be for you.
The turtle conservation project in Costa Rica is run by both local and international environmentalists and biologists. Work will involve monitoring hatteries, tagging turtles, counting eggs and turtle numbers, beach patrols, beach clean-up, data collection, and community education.
This is an opportunity to get off the beaten track, surround yourself with nature and to really contribute to an important cause. With everyone working as a team, this project can contribute to saving the endangered sea turtles of Costa Rica and provides an opportunity to work with like-minded people from around the world.
View the turtle conservation project in Costa Rica.
Alpaca and Llama Farm, Peru
A rather different project from most of our other wildlife conservation projects! This is a unique chance to work on an alpaca and llama farm, about a half hour drive from the popular tourist town of Cusco.
You will work on family run farm which has dedicated their work to caring for Llama and Alpaca, both native species of Peru. Your volunteer work will involve cleaning out the pens, feeding the animals, some light construction work around the farm, grooming the animals, and assisting in the wool textiles production and supply, which operates from the farm.
View alpaca farm project in Peru.
Stray Dog Rehabilitation, Nepal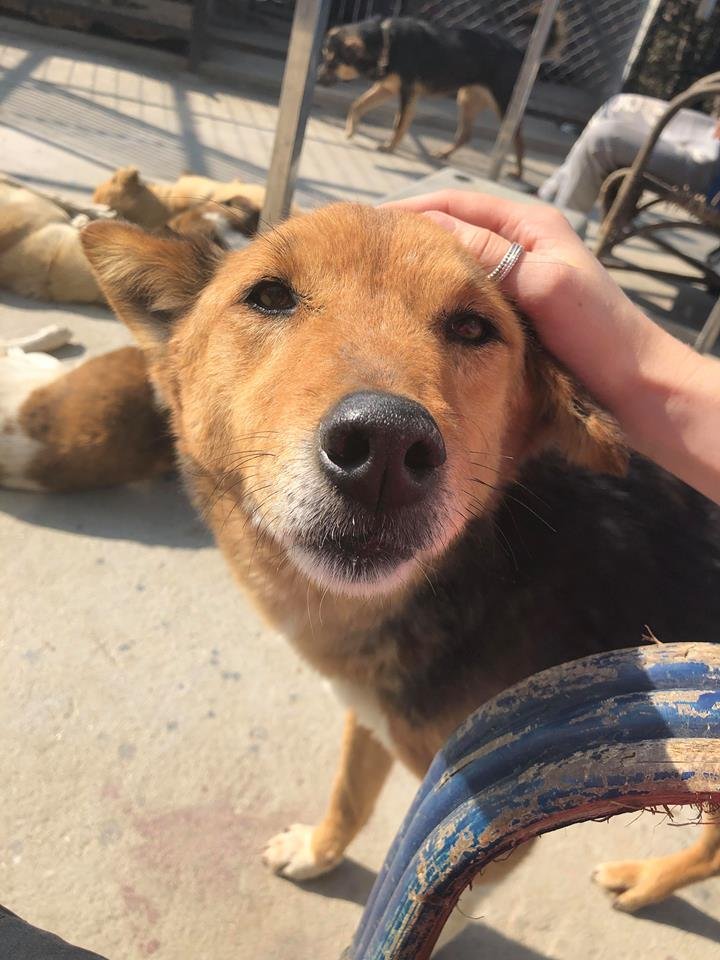 Sadly, many dogs are left to fend for themselves on the streets on Kathmandu, Nepal's capital city. Animals can sometimes be mistreated, left abandoned and become sick or injured.
This project helps to find stray dogs from the streets and take them back to the animal shelter where they are lovingly cared for. The aim is for them to be brought back to health and to be placed up for adoption into a loving family.
This project is great for those who would like to get hands on with the animals, as you will be taking them for daily walks, preparing food, washing the dogs, and cleaning their enclosures.
For those of you who have veterinary experience, you may also be able to take part and assist in surgical procedures.
The rehabilitation project is situated in Kathmandu, which is a vibrant city, with lots to explore! From ancient temples, local markets, museums, and nearby mountains, this is an adventure lovers dream.
View the dog rehabilitation project in Nepal.
Turtle Conservation Program, Bali
Bali is one of our more popular destinations, and with the pristine waters of the islands, the lush mountain regions in the north, the cultural centre of Ubud, and the stunning beaches down south, it's not hard to see why!
Our turtle conservation project is situated in Nusa Penida. The turtle centre cares for sick, injured, and rescued sea turtles, so you will be helping to care for them, cleaning their tanks, preparing food, light construction around the centre, and monitoring nests. If you're lucky, you may get to release some hatchings back into the ocean!
You will also take part in more environmental tasks to protect the wild turtles' habitats. These include things like beach cleaning and raising local awareness on conservation issues.
View the turtle conservation project in Bali.
Wildlife Conservation Elephant Adventure, Thailand
Our elephant conservation program is situated in the jungle region of Western Thailand. This project helps to rescue and care for elephants who have been mistreated, usually from being used for entertainment in the tourist industry. The elephants live in a semi-wild area, where they are cared for daily.
Volunteers will have the chance to prepare food for the elephants, which means chopping down banana trees and loading them onto trucks. A reasonable level of fitness will be required for this. You will also feed the elephants, help the mahouts to bathe them in the river, and help with other general tasks.
The local area is beautiful and set in amongst the jungle. You will have the chance to go on hikes, swim in natural waterfalls and go white water rafting during days off.
View the elephant conservation project in Thailand.
Animal Shelter, Fiji
Whether you are a trainee vet looking to gain some practical skills, a professional wanting to assist in veterinary practices, or simply an animal lover who wants to give back and care for unwanted animals, the animal shelter in Fiji needs you!
Depending on experience, you can assist in veterinary procedures, or simply help with daily tasks such as cleaning, grooming, feeding, and giving love and attention to sick and unwanted animals.
You may also be able to help educate the local community on pet care, and the importance of spraying and neutering animals. There is always a need for administrative assistance in the office as well as marketing and advertising support campaigning and educational materials.
You will stay with a host family in the Nadi or Lautoka regions. This is an excellent way to experience local hospitality, and to immerse yourself in the Fijian culture. The locals are super nice and will welcome you with open arms!
View the animal shelter project in Fiji.
Turtle Conservation, Guatemala
Deforestation and other environmental issues such as poaching, have become a big problem in Guatemala, and this has led to the decline in turtle population numbers.
You will work alongside biologists and researchers on the Pacific Coast and be taught how to collect data and educate the local community about environmental and conservation issues, as well as how to maintain this precious marine ecosystem.
Tasks include night patrols on the beach, tagging turtles, monitoring hatcheries, counting eggs and turtle numbers, and beach cleaning. This is a remote location, where you can truly immerse yourself in the experience and work on a beach location.
View turtle conservation in Guatemala.
We have several other wildlife conservation projects to choose from, see all animal projects here!