We have recently had one of our oldest volunteers in Fiji, aged 71, woahh!!! Betty went to her volunteering placement at a local kindergarten in Fiji with an open mind and an open heart and threw herself into everything with such enthusiasm! We were inspired to write a blog post about volunteering at a more mature age and the benefits it can bring.
Volunteering abroad is a fantastic way to give back to communities and gain a new perspective on the world. However, the majority of volunteer programs are geared towards younger individuals who have just finished high school or university. This can leave mature volunteers feeling like there are limited options available to them. Fortunately, there are many programs that cater to mature volunteers. In this blog post, we will discuss the benefits of volunteering abroad as a mature volunteer and provide tips on how to find the right program for you!
Read on for our recommend programs for mature aged volunteers!
Broaden Your Perspective
Volunteering abroad is an excellent way to gain a new perspective on the world. As a mature volunteer, you have the advantage of being able to bring a wealth of life experience to your volunteering efforts. By interacting with people from different cultures, you will be able to gain a deeper understanding of the world and how different societies function. This can lead to personal growth and a greater appreciation for diversity.
Give Back
Volunteering abroad is an incredibly rewarding experience. By offering your skills and time, you will be making a positive impact on the community you are serving. This can be particularly satisfying for mature volunteers who may be looking for a sense of purpose or fulfilment in their retirement years. If you are retired, you may have more time on your hands as be able to volunteer for longer periods, which can be greatly beneficial. The people you are helping will directly benefit more the longer you are there, and you will begin to settle more in the destination you have chosen and gain a real perspective on local life. It will probably end up feeling like a second home!
Learn New Skills
Volunteering abroad can also be an opportunity to learn new skills, as of course, we never stop learning. Many destinations offer week long orientation programs, where you can learn all about the local language, cultural awareness, explore local sights and activities and visit project you will be working on. This can be a great way to keep your mind active, to learn new things and to get a feel for the place, making it a smoother transition for when you are on project.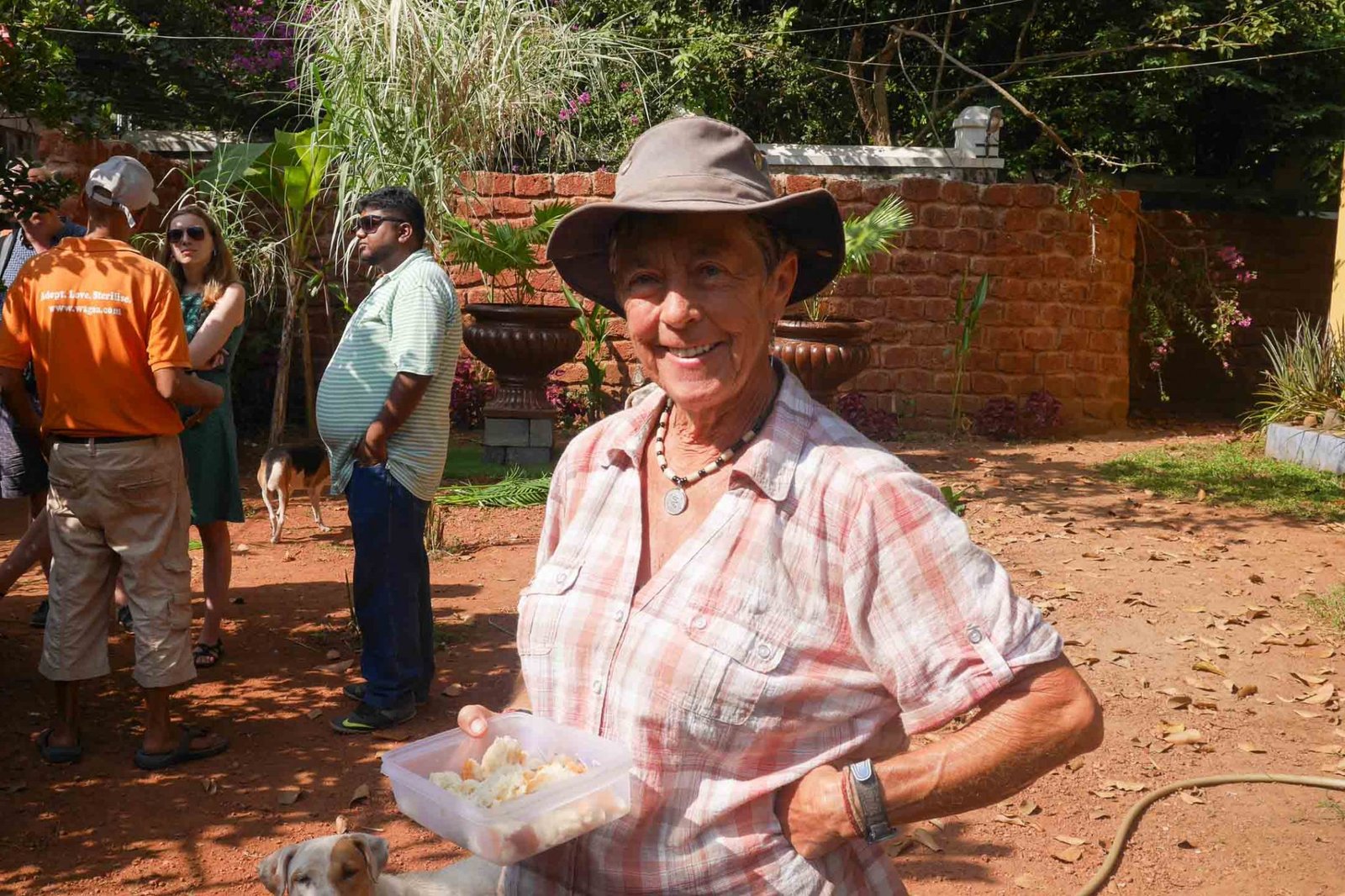 Meet New People
Volunteering abroad is a great way to meet new people from all over the world. You will be working alongside other volunteers who share your passion for giving back, and you will have the opportunity to connect with local people in the community you are serving. This can lead to lifelong friendships and connections. As an older volunteer you may have certain professional skills (e.g., teacher, doctor, counsellor) that you could pass on to the younger volunteers to help them on their program. In turn they will probably be able to teach you something too!
Travel and Explore
Volunteering abroad can also be an opportunity to travel and explore new places. All our volunteer programs have free time for volunteers to explore the local area on the weekends. This can be a great way to see the sights and learn more about the local culture.
Tips on finding the right program
Consider your interests and skills
When looking for a volunteer program, it is important to consider your interests and skills. What causes are you passionate about? What skills do you have that could be useful in a volunteer capacity? By considering these questions, you can find a program that will be both meaningful and fulfilling for you.
Look for programs that cater to mature volunteers
There are many volunteer programs that cater to mature volunteers. These programs may offer accommodations and support that are tailored to the needs of older individuals. They may also offer projects that are less physically demanding or that allow for a more flexible schedule.
We always recommend mature volunteers to either book a private room within the volunteer house, or to choose a program with a homestay, as opposed to the volunteer house. It's entirely your decision but if you do choose the volunteer house, the majority of volunteers will be aged 18-25, so unless you don't mind hanging out with the younger ones, a bit of privacy may be welcome! Always request this as soon as possible so we can book it in for you in advance.
The homestay option would also be an incredible opportunity and recommended for older participants. You will stay with a local host family, usually in a single or twin bed room, and you will eat with the family and live like one of them. The majority of the homestays are with middle-class families and have western bathrooms and facilities, although of course may be more basic than you are used to. The family will be incredibly welcoming and make you feel right at home.
Research the organisation
Before committing to a volunteer program, it is important to research the organisation thoroughly. Look for reviews from previous volunteers and check the organisation's website to ensure that their values align with your own.
Consider the location
When choosing a volunteer program, it is important to consider the location. Make sure that the location is safe and that you feel comfortable traveling there. You may also want to consider the climate and the level of infrastructure in the area. We offer 24/7 support so if any issues do arise, one of the local team will be there for you.
Discuss your plans with family and friends
Volunteering abroad can be a big decision, especially for mature individuals who may have family and other commitments. It is important to discuss your plans with your family and friends to ensure that everyone is on board and to make any necessary arrangements.
Prepare for the trip
Once you have chosen a program, it is important to prepare for your trip. Make sure that you have all of the necessary documents, such as a passport and any required visas (always check how long visa will take to process as for some countries it can be 2 weeks or so). You will also need to purchase travel insurance and flights to arrive within our free pickup window on Sunday. We will provide you will the details once you have applied.
Be flexible
When volunteering abroad, it is important to be flexible. Things may not always go as planned, and it is important to be able to adapt to unexpected situations. This can include changes in the project you are working on, the weather, or other unforeseen circumstances.
Embrace the experience
When volunteering abroad, it is important to embrace the experience. This can be a once-in-a-lifetime opportunity to give back to a community and gain a new perspective on the world. By being open to new experiences and embracing the challenges and opportunities that come your way, you can make the most of your volunteer trip.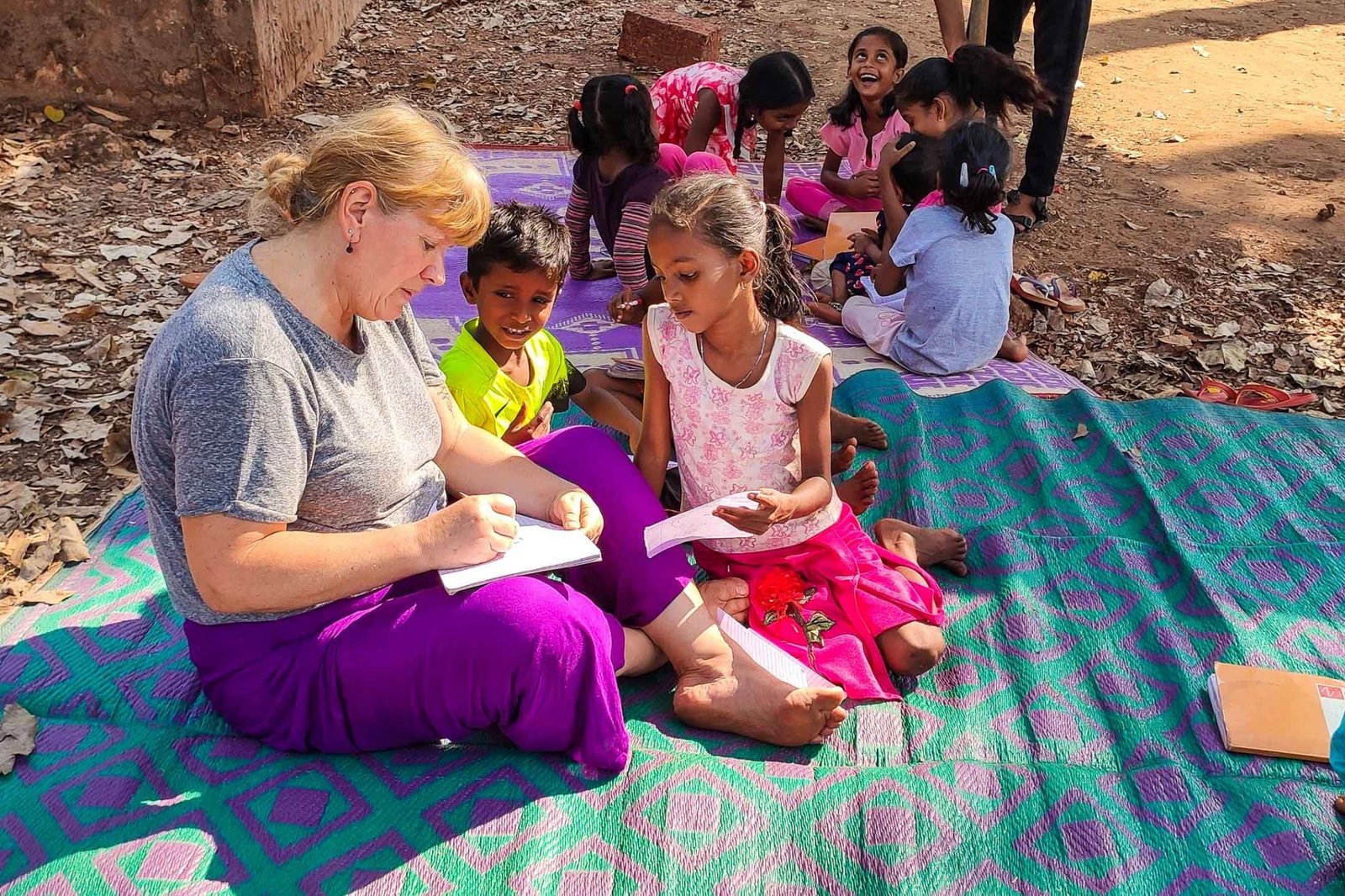 Recommended volunteer programs for mature volunteers
Choosing the right program will very much depend on your personal preferences, skills, and level of fitness. Some programs are pretty manual, like our construction and conservation programs, so if you are looking for something a bit more easy going, a teaching, community or animal care projects may be more suited. It will come down to your individual needs, but here are a few we recommend…
We hope this has helped in your decision to volunteer abroad as a mature volunteer. There really is no right time, and you wont regret your decision- it is truly a life changing experience.