Climate change, deforestation and destruction of coral reef worldwide are advancing at an alarming rate. There is no better time to take action and reverse some of these trends.
By conservation volunteering abroad, you can give back some of your time for important causes, and to help save our beautiful planet.
Our agriculture and farming programs abroad are also a great chance for a cultural exchange, to learn more about sustainable farming techniques, help out under resourced farmers, and to contribute to the local community. For those of you who love working outdoors, and don't mind a bit of hard graft, we have some incredible farming and agriculture programs to get involved in!
Here are our top farming programs abroad for this year and next…
Work at an Agri-Tech learning centre, engaging with farmers about the importance of sustainable farming methods and alternative farming practices. Work out in the field, as well as educating the local community!
Your main tasks will be training local farmers and youth on agriculture. We are looking for volunteers with a keen interest in outdoor gardening and basic building work. You must also be willing and able to work in the sun, not be too scared of insects and bugs and be able to do some heavy lifting. For the majority of activities, a local coordinator will be present. They will have knowledge in agriculture and be able to assist you with any questions.
We work with NGOs and farming companies that use organic and sustainable practices in their farming methods, as well as traditional agricultural techniques. On this project you can assist on these projects and learn about eco-farming and sustainable agricultural techniques.
Daily tasks can differ, depending on Spanish language ability (although this is not essential), responsibility level, and expertise. You will be supervised on the project and this supervisor will put you where you will best be placed.
Volunteers at Eco-Agriculture projects may be asked to:
Harvest and process coffee beans
Tend to the coffee tree nursery
Plant and prune coffee trees
Package and market the coffee
Assist with reforestation projects
Support supplemental agriculture projects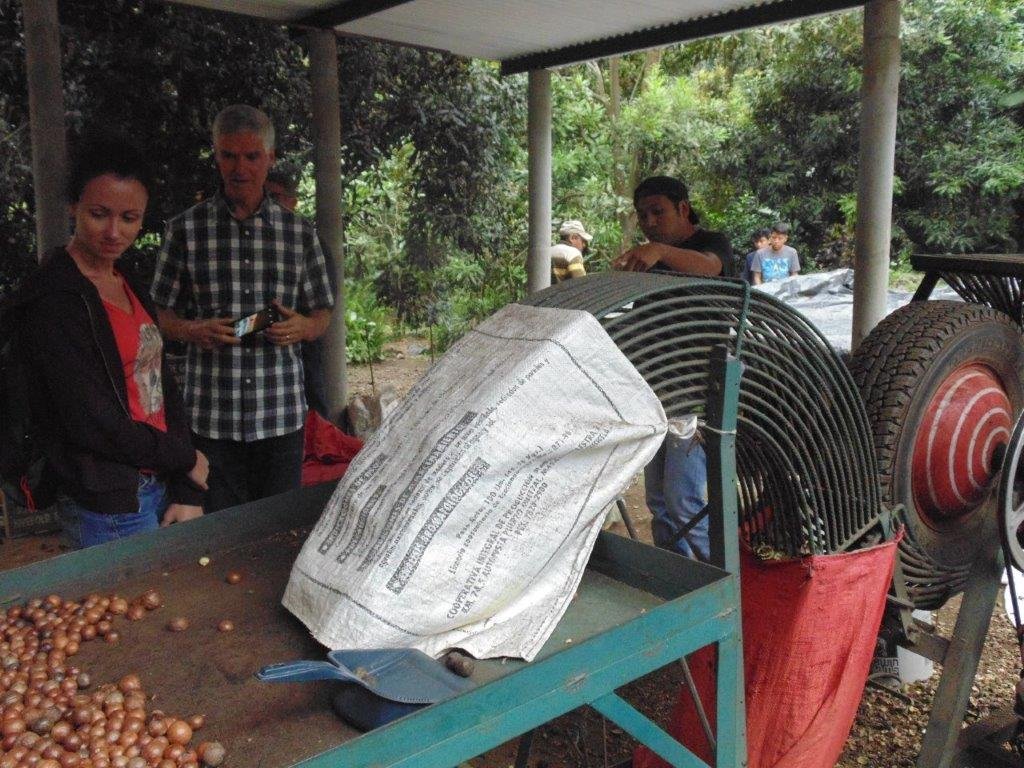 Work with farmers just outside Antigua, where you learn about eco farming and volunteer on the coffee and macadamia nut farms. You will learn and provide assistance in every step of production, from growing, harvesting, and processing the crops and yield.
In Guatemala, the use of sustainable farming methods is increasing, however, sustainable farming does not come without a cost, as local farmers need more people to work in the field to maintain the best production they can. You will be working with local farmers just outside of the city of Antigua, where you learn about eco farming and volunteer on the coffee and macadamia nut farms.
You will learn and provide assistance in every step of production, from growing, harvesting, and processing the crops and yield. Be prepared to put in some hard work on this manual project!
Help out at a community run garden and farmland, planting seedlings, learning about maintaining a tree nursery and assisting with education efforts on the benefits of reforestation.
The program also seeks to restore forest vegetation in settlements and farmlands that have been lost due to reckless and unchecked tree exploitation for timber, charcoal, and firewood. The goal is to recreate a forest-like ecosystem and reclaim the lost benefits of an ecologically friendly environment.
Activities may include:
Preparing of tree seedlings and learning how to maintain a tree nursery
Actual tree planting (will involve the digging of the holes where the seedlings will be planted)
Community education on the importance of reforestation
Creating a green wall where we reuse plastics to decorate walls and also have vertical vegetable gardens in various institutions
This project words directly with a local family run farm in a rural village approx 33 minutes from Cuzco. The farm's objective is to make traditional Peruvian textiles from the wool and of course care for these amazing animals.
Located in a small village in the Andes mountains, experience this family run farm which has dedicated their work to caring for Llama and Alpaca, both native species of Peru. You can help out in the production of the textiles, as well as caring for these cute and unique animals!
Tasks may include:
Work closely with animals
Maintain pens, clean, grooming and feeding the animals
Veterinary services and caring for sick animals (for suitably qualified volunteers)
Light construction to help maintain the farm including fencing, barn and land maintenance
Assistance in the wool textiles production and supply
Assistance in creation of educational materials for tourism and local purposes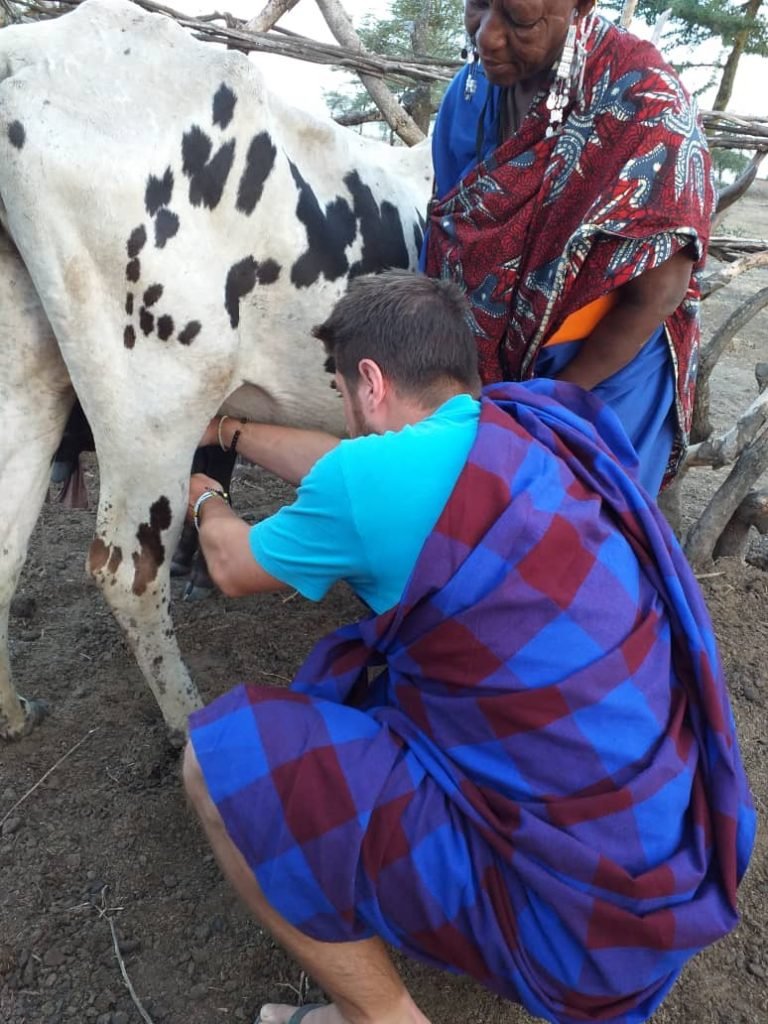 Enjoy this unforgettable and authentic volunteering experience with an African Maasai tribe, immersing yourself in their daily routines and customs.
During your Maasai Village Homestay, you will be welcomed to stay within their village, gain an understanding of their culture, and participate in the usual daily tasks. Tasks are divided between men and women. The men taking care of and/or selling the tribe's cattle, while women will be milking the animals, cooking, searching for firewood and looking after the babies. Sometimes they will even construct the houses in the boma (traditional hut).
By living with the Maasai tribe there will be plenty of opportunities to explore Maasai culture in-depth, by interacting and communicating exchanges of ideas and experiences. You will get the chance to try making beadwork with the women in the village or learn how to make Maasai sandals from the men. You could even teach the children in the village some basic English and teach them sports.
Which farming program is right for you?
How do you even choose?! Each of these programs has something special to offer, and if you are undecided you are always free to contact us with any enquiries, and we will walk you through everything and work out the best placement for you 😊
When ready to apply, simply head to the application page and submit the form. We will then confirm your dates and volunteer program, and then you'll pay the deposit to secure your spot on the program.