Gap year volunteering abroad can be an excellent way to meet like-minded travellers, give back to a worthy cause, travel the world, and learn something about yourself in the process.
We have some awesome gap year volunteer programs available, covering everything from environmental projects, to teaching, construction, medical internships, childcare, wildlife conservation, and heaps more!
Why Solo Travel?
Travelling solo can be a huge confidence booster and allow you to travel how you like. You get to decide when and what you'll be doing, how long to spend in one place, where you will be staying, and so on.
Yes, it can be daunting travelling solo, but it's much easier than you think, we promise! The hard part is deciding to do a solo trip, and then booking that first flight. Once you arrive at your destination, you'll soon see how easy it is to make friends, book accommodation as you go, and everything else that goes along with solo travel.
Being the boss means you don't have to compromise on travel plans, you are free to do whatever you want! And remember, just because you are travelling solo, doesn't mean you are alone. Its so easy to make new friends when travelling, some of which could turn into a life-long friendship.
So, take the plunge, push yourself out of your comfort zone and book that flight! Solo travel doesn't have to be just a holiday, it can teach you valuable life lessons, and allow you to grow as an individual.
You will learn a lot about yourself, how you approach new challenges, how you communicate with people from around the world, it builds confidence and independence, and you will come home with a fresh take on life.
Our volunteer projects provide 24/7 support, airport pick-ups, meals, and accommodation, so once you arrive, everything is taken care of!
Gap Year Volunteer Programs for Solo Travellers
At IVI, we have many gap year volunteer programs that would suit solo travellers, in fact, many of our volunteers do travel solo! If you are looking to make friends, you will be sure to meet like-minded people on our projects. When volunteering to meet an end goal, you can really come together as a team to get the work done, and a bond will soon form, when results start to be seen!
If you are looking for a more social experience, then our volunteer houses are perfect for solo travellers. Depending on the country, there can be many vollies at one time, so you won't be short of friends. The houses are a good size and will have western facilities.
If you are an older traveller, or would prefer a quieter stay, then our homestays are excellent options. Depending on the country it may just be you in the house, but you will likely be with up to 4 volunteers in a homestay. This is great as you can still make friends, but you'll get a more authentic experience. Staying with a local family is such a great opportunity and will leave you with some awesome memories.
Here are 10 awesome gap year volunteer programs for solo travellers!
Turtle Conservation, Sri Lanka
Best for: fun, social experience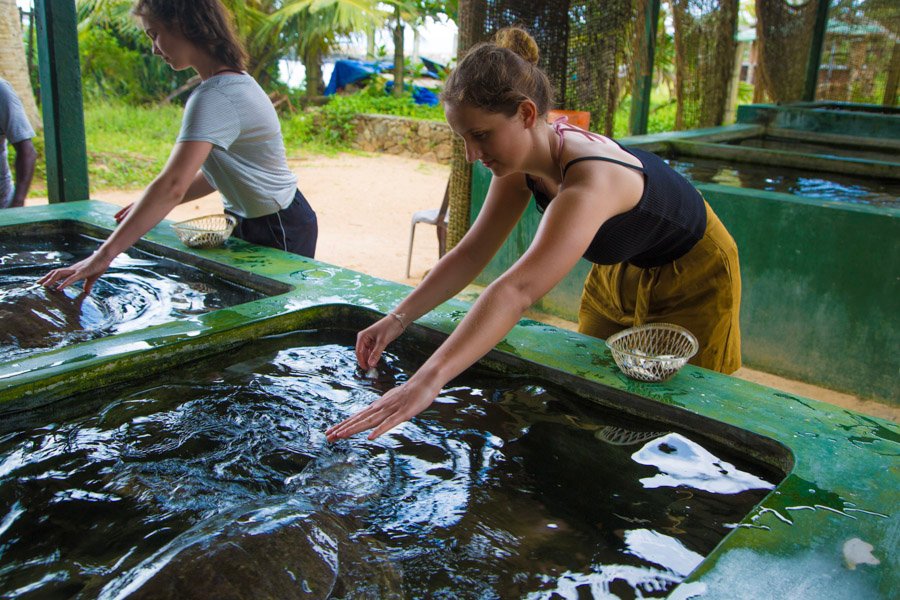 Our turtle conservation project in Sri Lanka usually has quite a few volunteers at any one time, so is perfect for anyone looking to meet a lot of like-minded travellers. The majority of vollies on this project are aged around 18-25, so it's easy to make friends here.
The location is situated close to the tourist town of Hikkaduwa, where you will find some great beaches during the day, and great nightlife for the evenings.
The project itself is so rewarding as you will be contributing to conservation efforts to save the endangered sea turtle. Work involves cleaning the turtles, the tank, preparing food for the turtles, and feeding them. If you are lucky, you may also find yourself releasing baby hatchlings back into the ocean- such an awesome experience!
Sri Lanka is a beautiful country to explore, from the rolling hills and tea plantations in the north, to the stunning beaches of the south, and colonial cities to explore. The island is pretty small too, so you won't have to travel too far to see the sights!
View project: Turtle conservation in Sri Lanka 
Remote Island Teaching, Fiji
Best for: off the beaten track
Our remote island teaching project in Fiji is situated in the outer regions of the Mamanuca Islands, approximately 1-hour fast ferry from the mainland. This project is perfect for anyone wishing to stay with a local family, to really immerse yourself into the local culture, and to step away from the everyday luxuries you may be used to.
It may be challenging at first, 'Fiji time' is definitely a thing and it may take some time to adjust to the slower pace of life. Once you do though, you will truly get the most out of your experience and come away with some life-changing memories.
Our teaching program revolves around the local school, where you will be able to teach English, math, geography, or any other skills you have. Being exposed to other ways of thinking and learning English conversations skills can really be an eye-opener for these kids and may provide opportunities for them further down the track.
This is truly a unique experience!
View project: Remote Island teaching in Fiji
28 Day Volunteer Road Trip, Nepal
Best for: the adventurous type
Nepal is an adventure lover's paradise! With the stunning Mount Everest, to white water rafting, and the bustling capital of Kathmandu, there is so much to explore here.
This volunteer road trip combines volunteering with travel, to give you an unforgettable 4-week adventure. You'll explore Buddhist temples, Royal Chitwan National Park, go white water rafting down the Trisuli river, village hiking, and a 5 day trek up to the stunning viewpoint of Poon Hill.
The volunteer work will take place in the last week and is situated in the capital of Kathmandu. You have several options for what volunteer work you do, including teaching in local schools, orphanage programs, medical program, teaching in Buddhist monasteries, renovation projects, or organic farm/community development.
View project: 28 Day Volunteer Road Trip, Nepal
Rural School Community Support Bodhgaya, India
Best for: humanitarian volunteering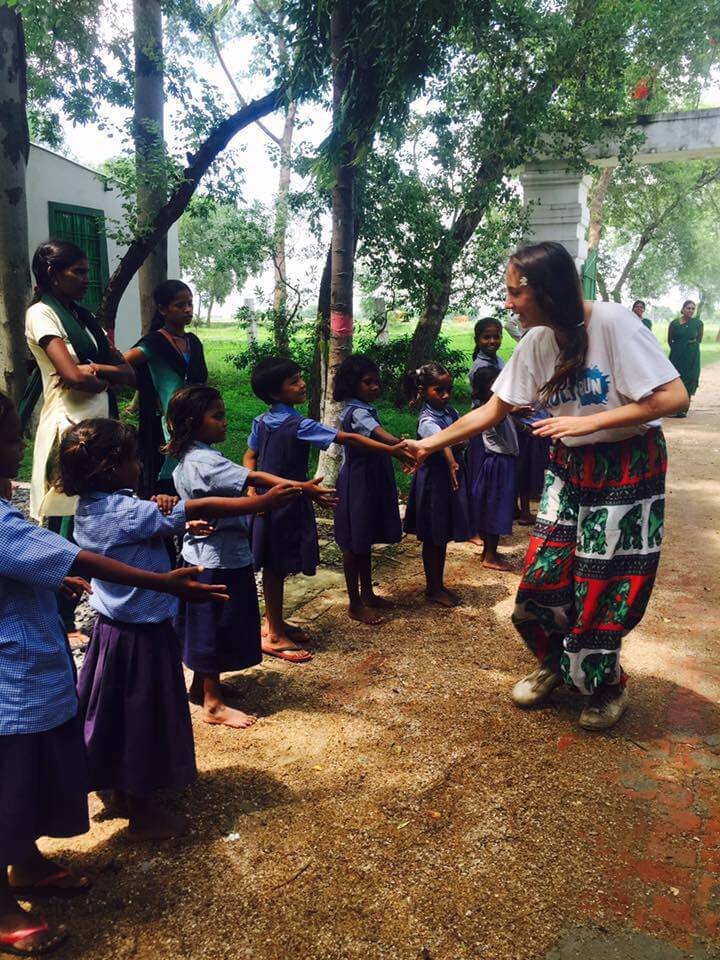 Our school community project in Bodhgaya in India, is situated in one of the poorest regions of the country. You will truly be humbled by the people here as they struggle with necessities, we often take for granted. This project is in a rural location, so it truly allows you to step away from life back home and immerse yourself fully.
The project is centred around a school, but it's not just teaching you can get involved with. You can bring any skills you have, and they will be welcomed with open arms. From medical professionals to provide free health checks, to construction work, women's empowerment, special needs education, computer training, gardening and more.
This is a wonderful experience, where you'll be met with a warm welcome by the school community. As a solo traveller, sometimes putting yourself out of your comfort zone can bring out parts of you, you never knew existed!
View project: Bodhgaya school in India
Community Development and Construction, Cambodia
Best for: team building
In less developed countries such as Cambodia, there is often a lack of infrastructure, and the budget for community buildings is simply not there. Volunteers, regardless of experience can help with construction efforts in Samraong, a rural village, located North of Siem Reap and situated on the border with Thailand.
You will be given work according to your prior skill set, but you can expect to be renovating school and community buildings, some basic landscape gardening, laying bricks, tiles, carpentry, and painting murals.
Working as a team to get a project completed can be a great bonding experience and can really help to motivate volunteers into achieving the project goals. Whether you volunteer for 1 week or 1 month, you can go home knowing that your efforts are truly making a difference to the day-to-day living of the local community.
View Project: Construction, Cambodia
Kindergarten Volunteering, Nepal
Best for: inspiring teachers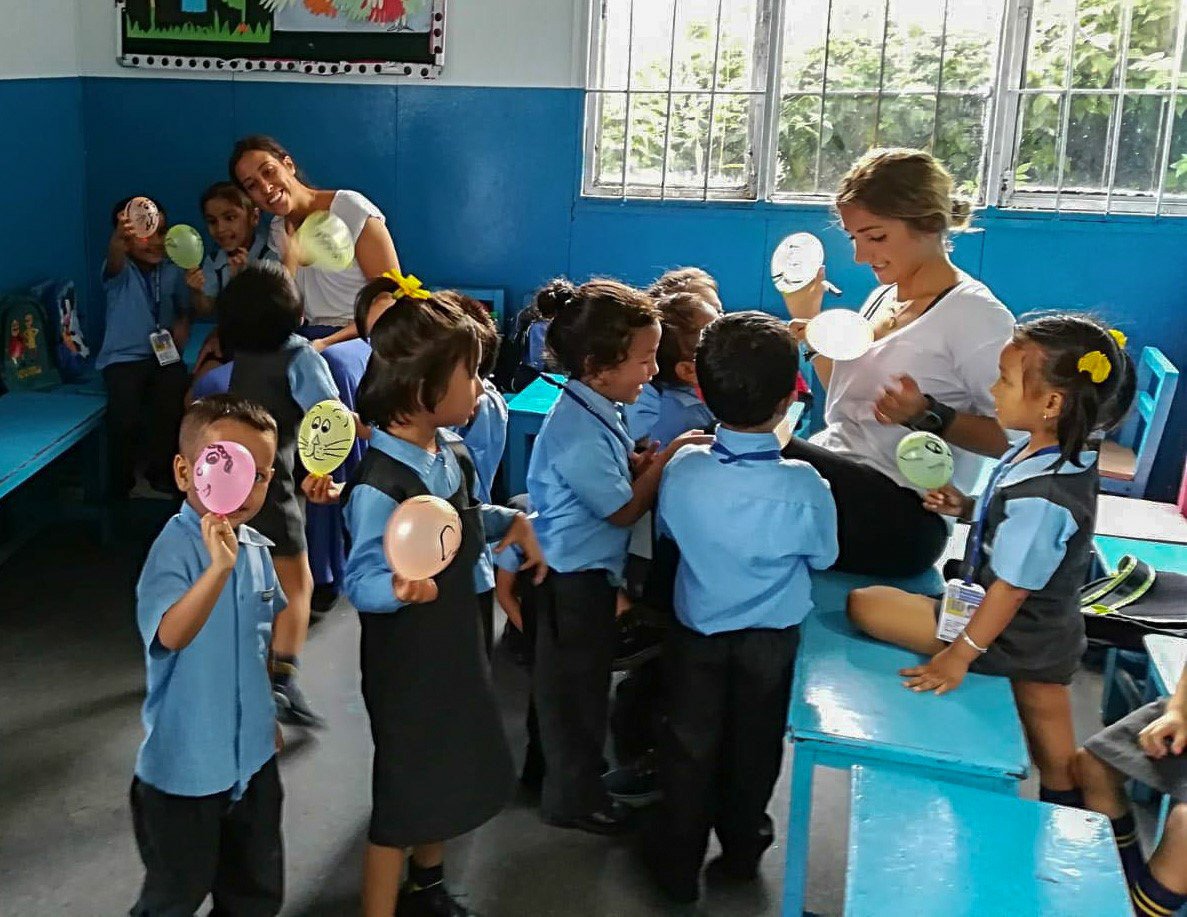 The kindergarten program in Nepal is open the children aged 3-6, usually from underprivileged backgrounds. Sometimes childcare facilities and schools can be overrun, and the staff numbers are just not there. On this project, you can help assist local childcare workers by helping with the daily running of the kindergarten.
You will be teaching the children very basic English language, and just getting them used to another language. You will need to bring your enthusiasm and energy on this project as the kids are pretty energetic! You can help to teach English through fun games, singing, dancing, art, and anything else you can think of!
This project is a great learning experience for any aspiring teachers, and for those of you who are already teaching, it can allow a cultural exchange of ideas from one classroom to the next!
View project: Kindergarten teaching, Nepal
Turtle Conservation Program, Bali
Best for: wildlife lovers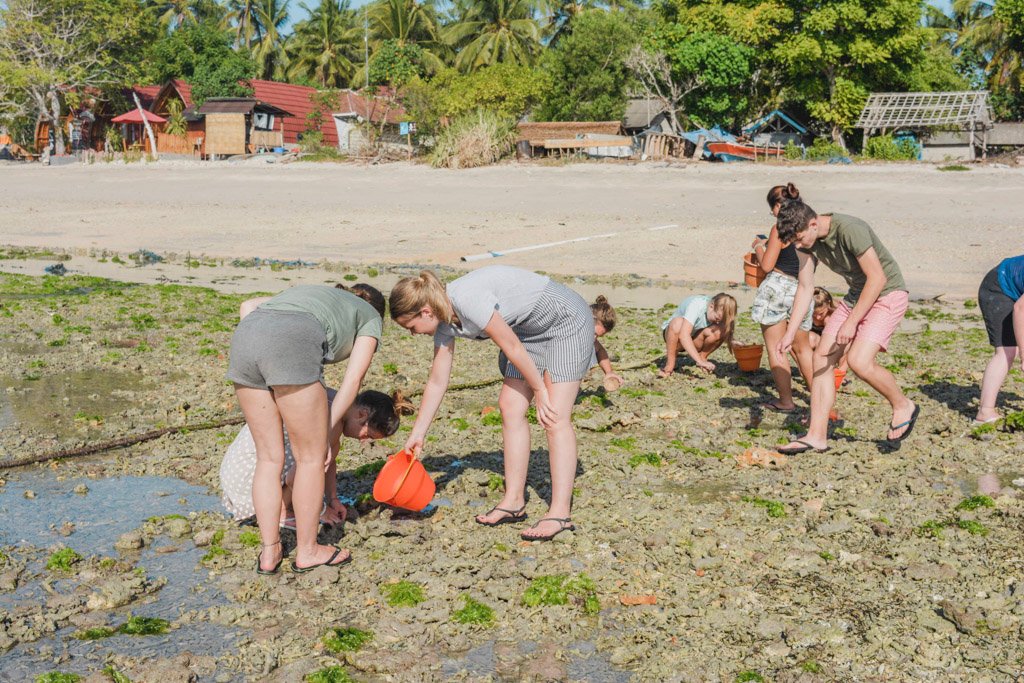 For those of you who love animals and want to help conservation efforts, our turtle conservation program in Bali may just be for you. Not only do you help to care for sick or injured turtles, but you can also help with wider conservation efforts to help protect this endangered species.
You will be working in the centre, cleaning, feeding, collecting eggs, monitoring nests, hunting for crabs on the beach, beach cleaning, and creating environmental awareness campaigns to educate on how vital it is that we protect the natural habitat of the sea turtle.
The turtle project is located on the stunning island of Nusa Penida. With bright blue waters, private caves, lush jungle, waterfalls, incredible marine life and a laid-back vibe, Nusa Penida is full of adventures. You'll stay in a dedicated volunteer house located in the village and only 5 minutes from the harbour. This is a popular project, where you will meet plenty of fellow volunteers to make some new friends with.
View project: Turtle Conservation, Bali
28 Day Volunteer Road Trip, India (Shimla, Dharmasala, Agra, Goa)
Best for: cultural experience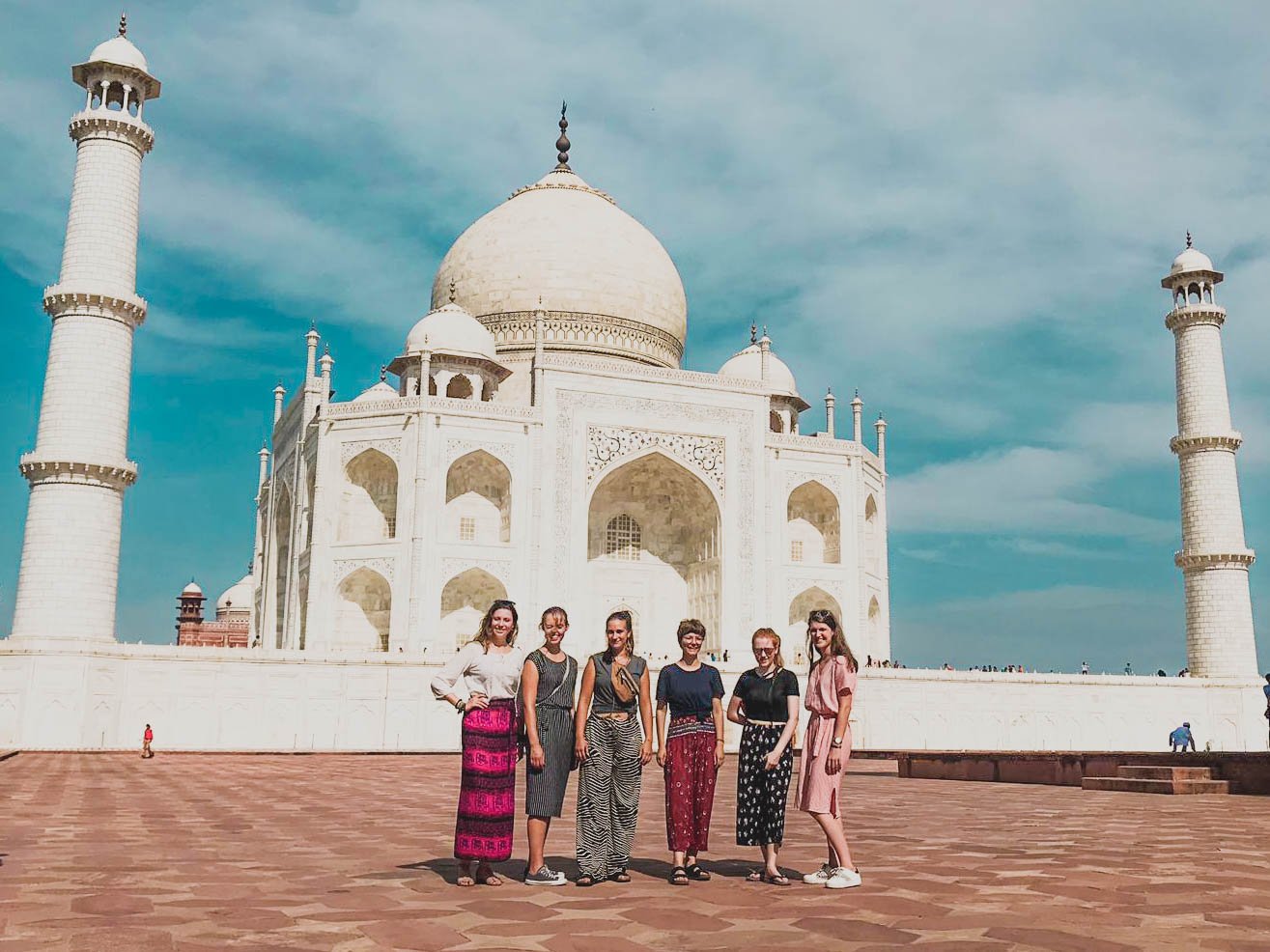 If you want the ultimate adventure, whilst giving back at the same time, our India road trip would be an excellent option. This experience allows you to meet new people, interact with the community and to travel India, for an all-round adventure!
India is a fascinating country full of colour, culture, and ancient traditions. It will be a culture shock for sure, but once you get used to the different way of life, there is plenty to explore here. From adventurous mountain treks, the impressive Taj Mahal, hot springs, Tibetan culture, beautiful palaces, historical sites, and beaches, this 4-week adventure will be unforgettable.
You will volunteer in a couple of different locations, and work involves community projects, construction, teaching, elders care and more.
View project: 4 Week Volunteer Road Trip, India
Nutrition & Public Health, Fiji
Best for: medical students
For those studying medicine, nutrition, or dietetics, or if you are already a qualified professional, you can help to assist with health checks and education on this impactful project in Fiji.
From cheap imported food to a lack of knowledge on healthy eating, obesity is a big problem in Fiji, and locals often eat a diet high in salt and sugar. This project aims to educate the locals on healthier food options, and to provide free heath checks, monitoring their progress.
This project requires hard work, a lot of commitment from you, but is ever so rewarding, especially when you start to see health improvements in the community, and the smiles on their faces when they are told their blood pressure has improved!
You will work alongside a qualified practitioner, providing free assessments in villages, corporate businesses, schools and community centres. You can also help to identify protein deficiency among school kids, create exercise programs, build nutrition and diabetes awareness campaigns, give educational assistance and local talks, and more.
View project: Public Health & Nutrition, Fiji
4 Week Wildlife & Conservation Experience, Sri Lanka
Best for: wildlife and adventure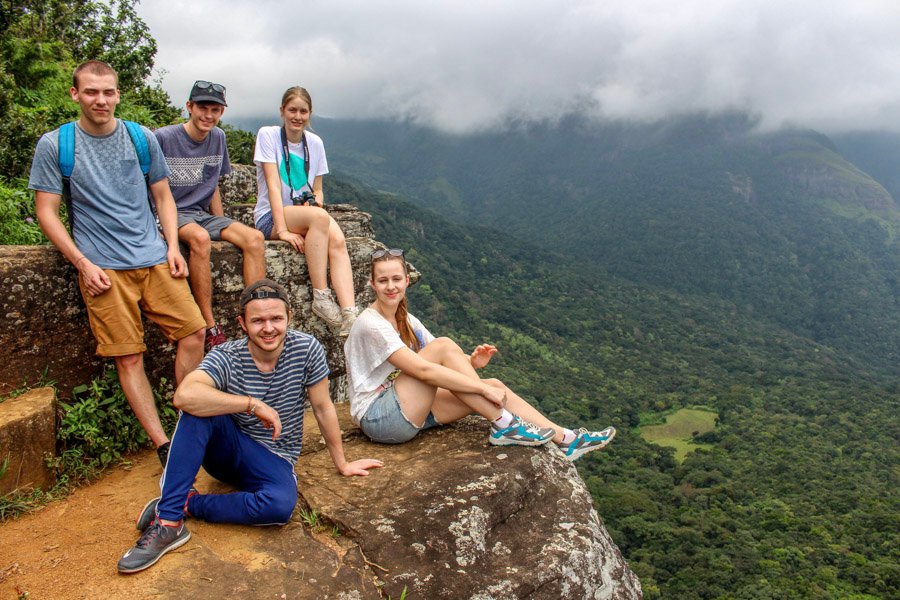 This 4-week adventure combines volunteering and travel, plus, you get to pick which activities and volunteering you take part in.
The first week is a cultural orientation, where you will learn about the local norms, visit temples, spice plantations, have a boat ride on Kandy Lake, take part in self-defence classes, meditation, and cooking classes, and more!
During weeks 2 and 3, you can choose between participating in the trekking week, elephant experience or 'body & mind' week. In week 4, you can pick between the beach week and exploring the surrounds of Ambalangoda, or you can volunteer at our turtle conservation project.
This program allows you to tailor your experience to your needs and interests. Whichever option you, pick you will be sure to have an awesome adventure and meet volunteers from around the world.
View project: 4 Week Wildife & conservation, Sri Lanka
Still undecided? View all of our gap year volunteer programs!