Are you an avid traveller, or a first timer who wants to throw themselves in the deep end right from the off?! We have some awesome off the beaten track destinations, where you can truly take a step back from life back home.
Of course, there is nothing wrong with the more touristy places, they are popular for a reason after all! But going of the beaten track can be such immersive experience. You are no longer meeting the same set of travellers everywhere you go. You are no longer one of many travellers, all doing the same things. You may be one of the few westerners around.
This can be quite an interesting experience! You may find yourself in a place where no one is even speaking the same language as you (don't worry- you can get by with a surprising amount of body language and 'charades' gestures!). You may be staying with a local family, in conditions much more basic than you are used to. You might have to help your hosts with their daily tasks, chipping in like one of the family.
It is experiences like these that make those lifelong memories and can really shape your trip abroad. Going off the beaten track is not for everyone, but for those who are brave enough, the experiences you will go through will stay with you forever.
When you step outside your comfort zone, you are allowing yourself to grow, to be open to new adventures, and to learn how to become mentally stronger. You will learn a lot about yourself and how you deal with challenges or new or uncomfortable situations at times. But what comes with the challenge is an opportunity to do something completely different. To have a more authentic travel experience, see the places no one else is going to, speak to the local people, live like them and exchange views and ideas.
Volunteering is a fantastic way to see another side of a country, and to give back to those who may be less fortunate than you. You will learn as much from the people you help, as they will from you! Our projects run in places where help is most needed, and the assistance from volunteers can really make such a difference.
So, if you are looking for a challenge, but wanting to give back at the same time, here are a few off the beaten track destinations for volunteering abroad…
The Indigenous Community Immersion project provides a totally unique learning experience that brings volunteers up-close to an ancient way of life. Volunteers are placed in an indigenous, Quechua-speaking community high in the Andes mountains, approximately 1 hour from Cusco. This volunteer project is an off-the-grid full-immersion. An excellent project for volunteers interested in anthropology, gender-roles, and indigenous cultures.
As you'll be sharing in everyday life with an Indigenous family, the standard of living is quite basic, and the pace is slow. Schedules can vary greatly depending on weather, harvest seasons, family and social events. As a volunteer you'll need to be self-driven with a capacity to see tasks that can add value to the local community.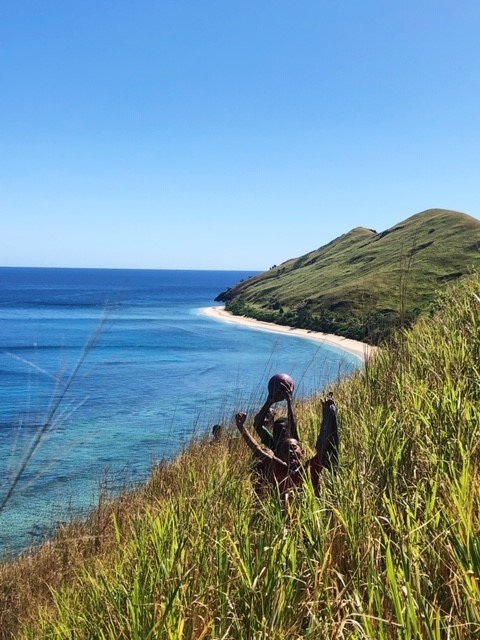 A truly unique, raw and exclusive local Fijian experience! This Island lies in the outer regions of the Mamanuca Islands, approximately 1-hour fast ferry from the mainland. It is a volcanic island, with a steep, grass covered interior, rocky coastline and long sandy beaches. You'll have full access to and will take part in one of the few traditional Fijian island villages left in this region.
The placement is centred around the local public school where approx. 100 students from kindergarten through to grade 6 come to learn each day. The school receives very minimal government funding and there are substantial needs in all areas of educational assistance, school resources, community development, infrastructure, and vocational support.
The volunteers' tasks are varied and acceptance into the program will be based on individual applications. Volunteers will need to be self-sufficient and competent enough to see areas of opportunity and to assist as appropriate. This is a challenging and raw experience where you can truly make a positive impact and likely gain an appreciation for the simple things in life.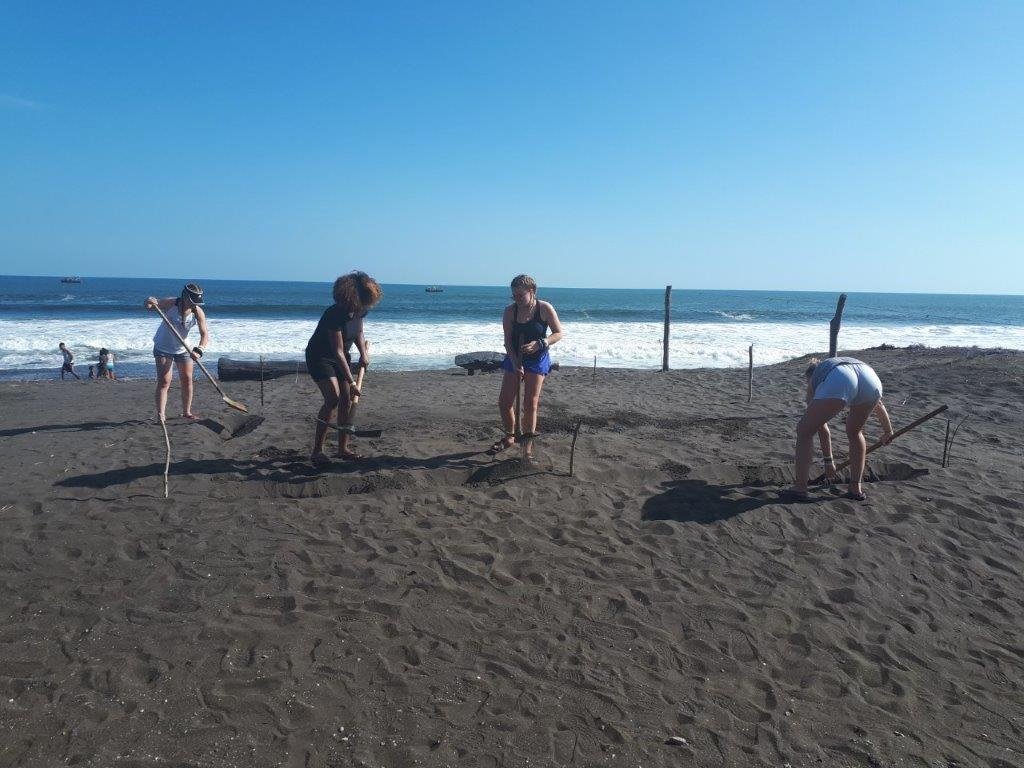 The turtle project in Guatemala is situated in a offsite location, where internet can be hit and miss, but that's what getting off the beaten track is all about right?! You'll be in such a beautiful area though you probably won't even want to be stuck on your phone!
Work involves night patrols on the beach, tagging turtles, relocating nests into hatcheries, counting eggs and turtle numbers, beach clean-up efforts and community education. You will work alongside biologists and researchers on the Pacific Coast, as well and learning about the local ecosystem, biodiversity and how to protect these endangered animals.
There is plenty to gey o in your spare time, as weekend are free to explore, including tropical coastal beaches and lush jungles, mountains, rivers, and volcanoes.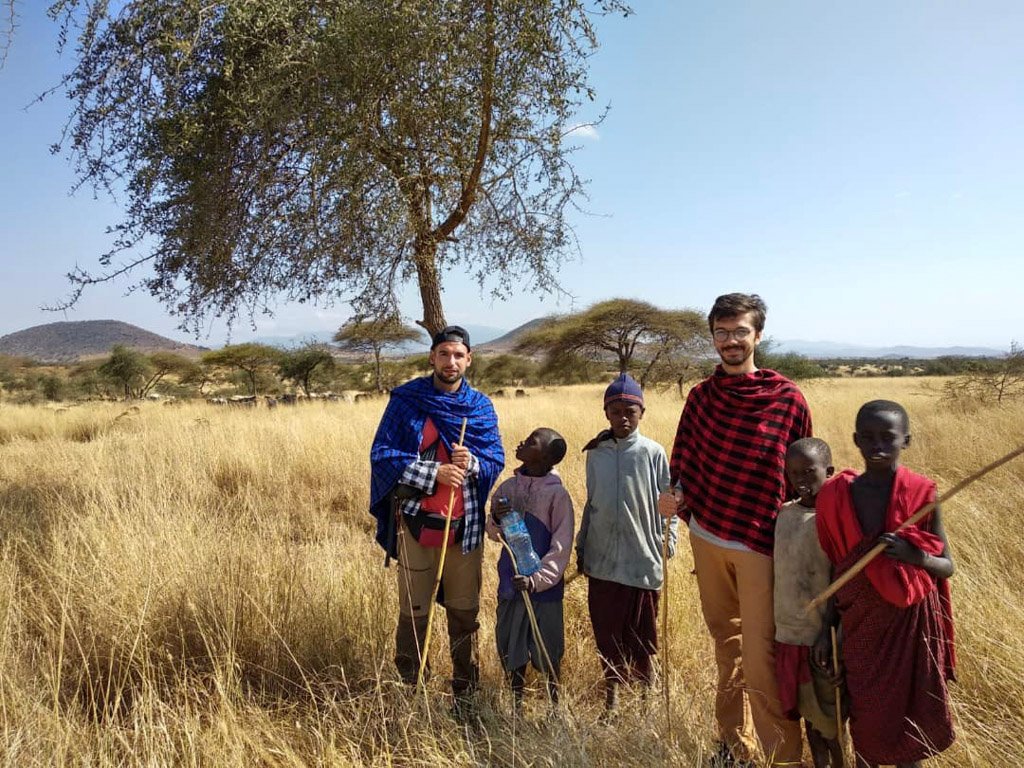 This is a real back to basic project, and you will be sleeping in a local homestay which may include a traditional house made from wood, sticks, cow dung and clay-soil. The Maasai mostly live without any electricity, and although some houses have recently put up solar cells, it should not be something to expect. There is no running tap water and no western toilets.
Expect squat toilets and the occasional showering is only done by using a bucket. All volunteers are asked to be environmentally considerate and to use all resources with extreme restraint, particularly water, paper, and electricity. This accommodation is located in a Maasai village in Arusha, but for more cultural immersion you may be placed in various surrounding villages.
There are no ATM machines nearby. The village is about 45 minutes from an ATM, bank and post office and there are local shops around one and a half to two hours away.
During your Maasai Village Homestay, you will be welcomed to stay within their village, gain an understanding of their culture, and participate in the usual daily tasks. Tasks are divided between men and women. The men taking care of and/or selling the tribe's cattle, while women will be milking the animals, cooking, searching for firewood and looking after the babies. Sometimes they will even construct the houses in the boma (traditional hut).
Due to it's far off proximity to the rest of the world, you can guarantee to find some secluded spots completely to yourself here in Vanuatu. For those who have a passion for our environment, then here is an awesome opportunity to assist with restoring coral reef in the local area, which is vital for our ecosystem.
Located on a beautiful and secluded island in Vanuatu, this project is perfect for those interested in environmental conservation who want to enjoy diving & snorkelling. The work can be varied with volunteers helping the local experts in various tasks such as transporting grids to pre-selected project sites, positioning the grids on the ocean floor as well as transporting local supplies and materials from the mainland via boat among various other tasks.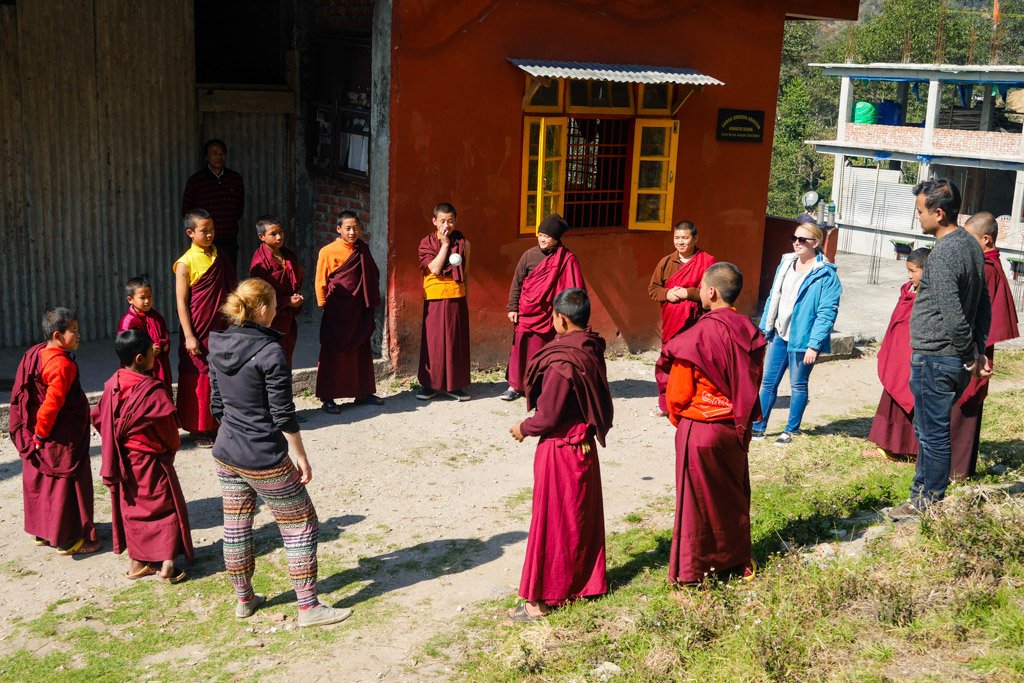 When you think of India, busy streets, lots of people, noise, smells, colours, and motorbikes may come to mind, but it's not all the hustle and bustle! Sikkim is a small state in northwest India, bordered by Bhutan, Tibet, and Nepal. Spectacular scenery coupled with Buddhist monasteries are the highlight of this fascinating region.
You will teach primarily English and various other subjects to the monks, which range in age from 8-25, for around 2 to 3 hours each day. This is a fantastic way to learn more about Buddhism and to experience some of their lifestyle.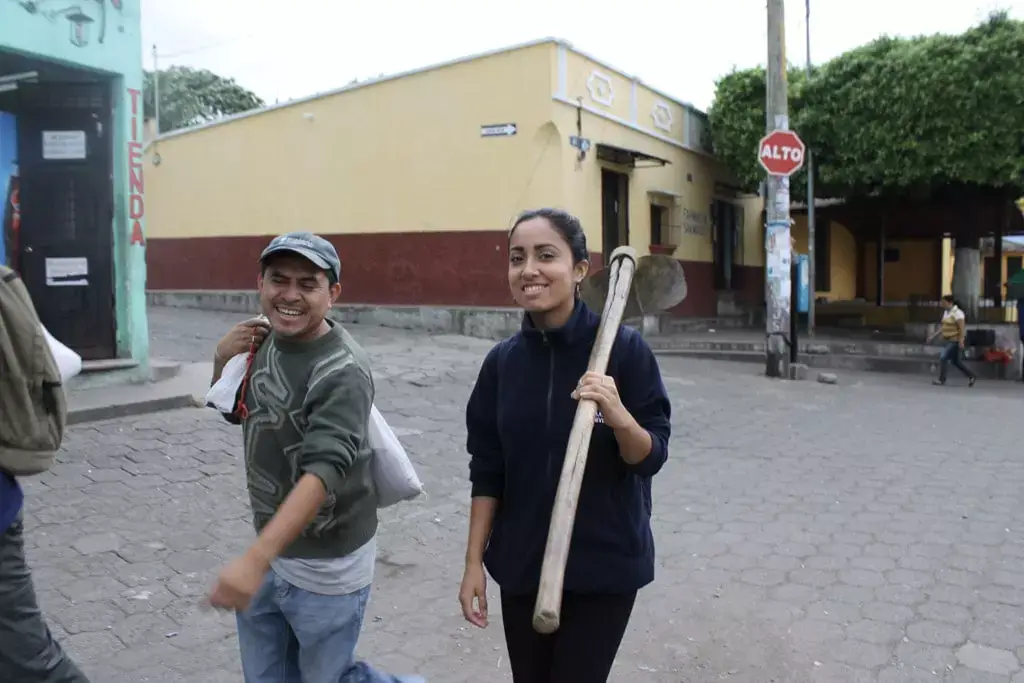 Agriculture forms more than a third of the population in South America. However, working environments are less than ideal and the ecological impact can be harmful. We work with NGOs and farming companies that use organic and sustainable practices in their farming methods, as well as traditional agricultural techniques. On this project you can assist on these projects and learn about eco-farming and sustainable agricultural techniques.
You will get hands on, in this project that will require some hard labour. You could volunteer at coffee farms, macadamia nut and permaculture farms or help to grow local tea and cacao in communal farming projects.
This is a great project to get stuck in, helping family run farms and learning about the local culture!
Volunteers work at offsite projects, which can be several hours away from the volunteer centre. You will likely be working near the Monteverde Cloud Forest or Brunca regions of the Talamanca mountains.
As international awareness has increased, reforestation efforts have only just begun to make an impact with work needed from volunteers to maintain this trend. Volunteering includes planting trees & shrubs, removing invasive species, monitoring & educational services for communities to help protect the Amazon Jungle.
In this incredible project, global volunteers assist in various reforestation, wildlife monitoring, organic gardening, educational workshops, trail maintenance and related activities. The daily efforts are directed by local environmentalists, biologists and local professionals who have an in depth understanding of the local needs and opportunities. These projects server remote communities who have a deep connection and reliance on the forest.
On this project, you'll be situated approx. 6 to 10 hours by bus from Cuzco deep in the Amazon Jungle!
Live with a local Mayan Kakchikel-speaking family and assist within everyday life.
Work includes helping in the fields, cooking traditional Guatemalan dishes, caring for animals, assisting with local construction projects, working at the local school, agricultural work and making handwoven textiles and crafts. Work will vary based on seasonal needs, weather conditions, and location.
This project is situated offsite from the volunteer centre, in a traditional farming community, around 33 to 60 minutes outside of Antigua. You will stay with a local family, which is a fantastic way to immerse yourself in the local culture. The families are extremely welcoming and will love to learn more about you, just as much as you will learn from them!
Here are all IVI projects… find your next adventure!