Project Hope Fiji Overview:
Elena Rowland's mission was to see what kept these women pushing forward despite going through life's toughest hardships. El had one question for them. What do you hope for?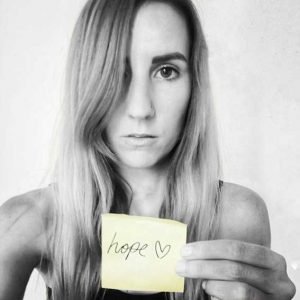 Each day she went from hut to hut, sat on the floor with them and gained an insight into their lives.
"As my compassion and empathetic nature went into full swing, I soon realized that this project was going to cut to the core of who I am and was going to change my perspective dramatically."     And that it did.
SEE EL's AMAZING BLOG ABOUT HER EXPERIENCE
Following the donation, IVI met with the management of the commune to ensure the donation was distributed equitably.  Each recipient was provided a certificate to remind them that having hope is a powerful thing.  See the photos of some of the recipients below!    Thank-you so much Elena Rowland for your incredible efforts!