Happy new year everyone! May this year bring you some exciting new challenges and incredible experiences. We have many volunteering projects to get involved in this year, and hopefully some old ones opening up again soon!
Volunteering abroad is a fantastic way to help give back to local communities whilst getting to explore a new country and culture. Many of our placements involve staying with a local host family, which can really change the way you see a county and you will get to experience things you would not be able to as a 'normal' tourist.
You will become part of the family, live like a local, get to know your neighbours, experience a different way of living, better learn the local language, help out with day-to-day tasks in the home, and feel part of the family. Host family stays are recommended for families volunteering together with children or teens, as well as someone after a more quiet or authentic experience. Generally, there are around 2-4 volunteers in a homestay at one time.
For those who want a more social experience and to meet other like-minded volunteers, our volunteer house accommodations may be better suited. Depending on the country, some of them house many volunteers at one time, and can be really sociable and fun places to stay. You will meet other volunteers from around the world, and often the local team will take you to places on days off, such as the beach or BBQ nights. Those wanting more privacy, you can book a private room.
At IVI we have many volunteering projects to get involved in, located all over the globe! Choosing the right project and destination can be tough, so we have listed below some of our exciting projects to join this year, for some inspiration. You can also check out all our volunteering projects if you are still undecided.
This is one of our latest volunteering projects and works with a wonderful grassroots organisation dedicated to helping the poorest of the poor in Leyte, Philippines. The boys on this project are aged 13-19 and have been in trouble with the law, currently detained at a detection centre.
Although the crimes they have committed can often be severe, such as violence or drug dealing, the boys are not considered to be violent and are actually extremely polite and respectful. Most have had a bad start in life, with family troubles, abuse, or poverty in the home, and have no choice but to turn to crime. The aim of this project is for the boys to find better ways of dealing with their ussies and to help turn their lives around.
Volunteers will work with the boys, teaching life skills, vocational skills, and anything that can help inspire them. The aim is for them to be encouraged to continue their education, as this is the path out of poverty.
This project would suit those in professions such as social workers, counsellors, law, and related fields, however no formal training is required. Those with little experience will need to show they are fully committed and dedicated to help this vulnerable community.
These social welfare projects are truly inspiring and can really help the local team, who are often overrun with too little staff. Help and guidance for volunteers can assist in a faster rehabilitation process.
If you are looking for something a bit more light-hearted and fun, our kindergarten project in Fiji (and indeed any of our kindy programs) are great for those who love kids and have bundles of enthusiasm!
This is your chance to get creative, silly, lesson plan for engaging and interactive activities with children aged 2-5. The children love communicating with foreign volunteers and it gives them a chance to practice their English and learn about other cultures.
Staff in the kindergartens we work with can be run off their feet and help from international volunteers is welcome. It can also give the local teachers a chance to learn some English themselves and for the children to experience wide range of cultures, accents, and teaching methods/ activities.
Some of the most expansive rain forest jungles in the world exist in Peru. Home to an incredibly diverse array of flora and fauna, these forests are at severe risk to deforestation through the effects of commercial logging and cattle production operations.
As international awareness has increased, reforestation efforts have only just begun to make an impact with work needed to maintain this trend. Volunteering services in this region include planting trees & shrubs, removing invasive species, monitoring & educational services for communities to help protect the Amazon Jungle.
If you want to truly give yourself a challenge this year, this is the project to do it! Out in a remote location with no Wi-Fi or other luxuries, you can really switch off and focus on the task in hand. No doubt you will come home with some incredible adventures to tell, and with the knowledge you have helped on an important project, protecting some of the world most precious land.
Madagascar is one of our latest destinations, and although you may think it is really touristy (and in some areas it is), it is far more than the luxury holiday brochures you might come across. In fact, it is one of the world poorest countries.
Volunteering on our education project in local primary school can help some of the most disadvantaged children from nearby villages. Teaching English and generally inspiring them to learn is one of the ways they can help break the cycle of poverty in the future. Often in developing countries, learning English can open up job opportunities in later life, as knowing the language can lead to job offers in the tourism industry.
On this program, you will teach a variety of age groups and with different learning abilities. You are welcome to use your own teaching materials and encouraged be creative in your lesson planning! You can also use the course book as guide and help the children with their conversational and spoken English.
As well as English you can also teach mathematics, history, science, geography, computer, technologies, music and arts and crafts. Through fun, educational games you can help the kids with their personal development, environmental awareness and general health and safety.
Trekking and Volunteer in Nepal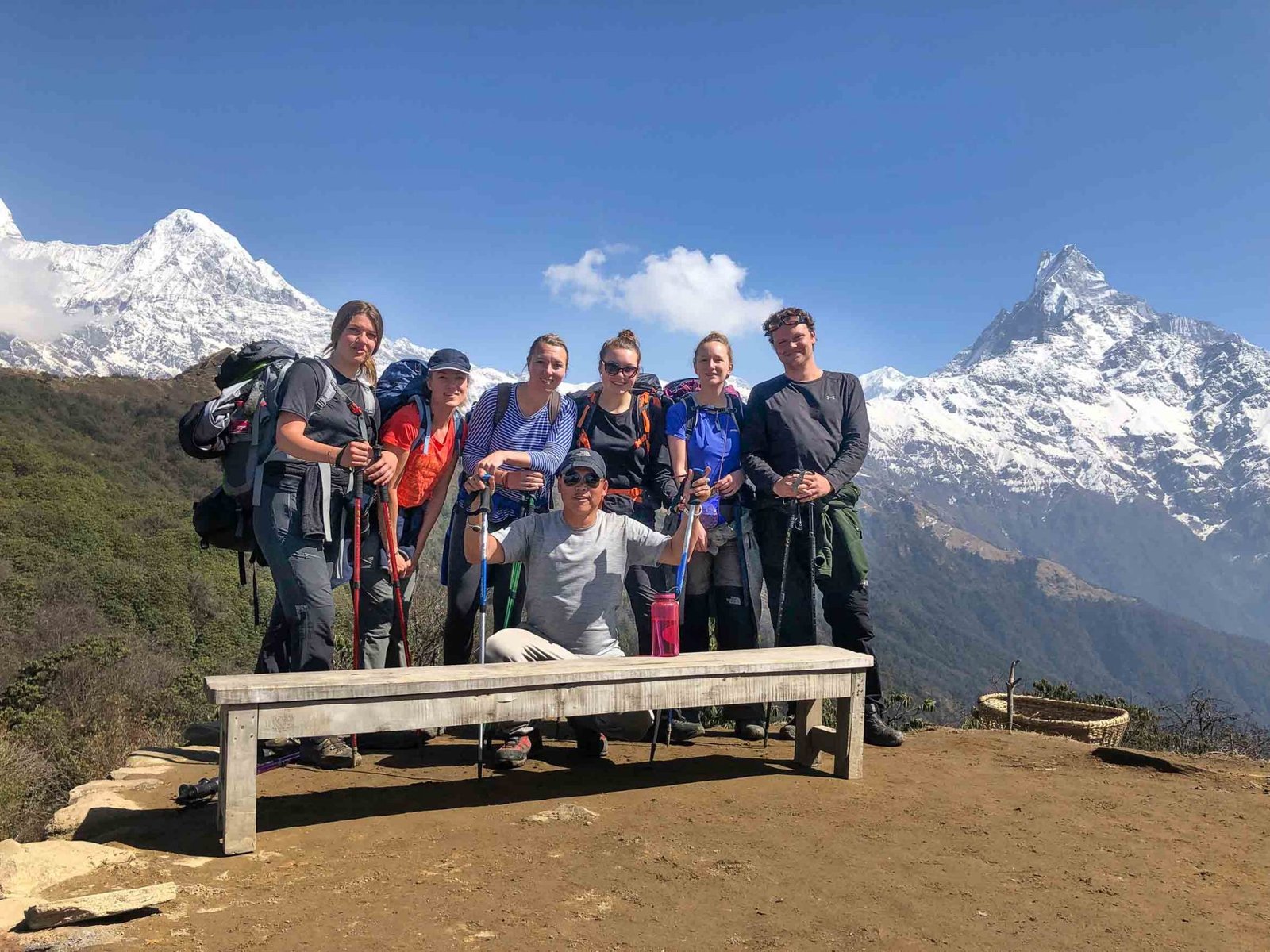 We understand that whilst you want to give back on your volunteering trip abroad, you probably want to explore the country too. On our trekking programs in Nepal, you have the opportunity for a once in a lifetime trip and to volunteer on valuable project too- win win!
The Everest Base Camp and Annapurna treks are not for everyone. They are challenging and require a decent level of fitness and mental motivation. BUT the rewards are incredible!
For Everest you will walk over expansive suspension bridges, raging rivers and some of the best scenery in the world. You will be taken through the heartland of the Sherpa people and be provided a cultural experience, learning from the original inhabitants of the Everest Highlands.
On the Annapurna trek, you will see more diverse scenery such as rhododendron forests, rivers, local villages, pine forests, alpine meadows, and snow-capped mountains. At a slightly lower altitude, this is generally considered to be the easiest trek of the two, although both last around 2 weeks.
On both programs the first week is spent in the capital of Kathmandu, where you will have an orientation, taking you to some of the local cultural sights and explaining about the norms, 'dos and don'ts, etc about the local culture. You will also take part in plenty of cultural activities with your fellow volunteers. The culture weeks are recommended before the start of your project as it can help you to understand how thins are done and what to expect.
After the trek, your final week is spent back in Kathmandu, volunteering on a project of your choice (generally teaching, kindy or stray dog rehabilitation). You can also extend the time at the end to spend longer volunteering.
This program is aimed at medical students in the last two years of university, or qualified professionals. For those in the first 2 years of medical school, our healthcare program would be best suited.
Guatemala has an extremely high poverty rate, estimated at 59.5% (23% of those live in extreme poverty). Hospitals and clinics are frequently understaffed, lack resources, and are not properly funded. On this project you will work alongside local doctors, nurses, and other professionals in rural and understaffed government-run clinics.
On this program, assist with general check-ups, taking vital signs, preparing materials and equipment, and assisting during mealtimes. Volunteers can also help educate the community by creating medical campaigns to provide healthcare, dental check-ups, and hygiene education to disadvantaged communities outside of Antigua.
You will stay with a local host family who have been receiving international volunteers for many years. You will become part of the family and experience a true South American hospitality!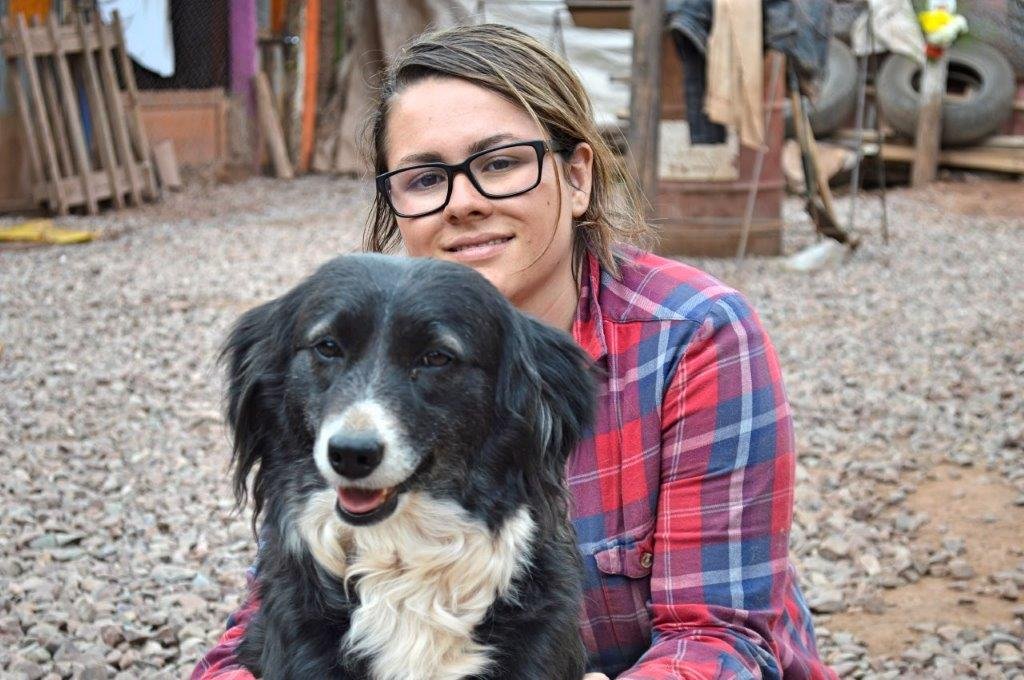 Are you an animal lover? One of several volunteering projects we have at IVI, working with stray dogs and cats. Sadly, many dogs are abandoned and mistreated, and this shelter helps to rescue and care for these animals in need.
You will stay in a host family in the beautiful Cusco, Peru, which is the starting point of the Machu Picchu trek – a must! (Or you can cheat and get the train up!). You will be working in various dog shelters designed to help rehabilitate stray animals and integrate into caring homes.
In this region, there are a large number of domestic animals abandoned by their owners due to various economic and social circumstances. The animals are not well cared for with major health issues. These shelters are inundated with animals and volunteers provide a vital service to the local centres.
Tasks you can help with include bathing, grooming, dog walking and providing human love and affection. Assisting with veterinary medicine & procedures (for suitably qualified volunteers), basic obedience training and educational outreach around spay/neutering program, and assistance with maintenance of the facilities such as cleaning cages and light construction work.
Looking to volunteer? Check out our FREE eBook, with valuable advice and information on what to expect on our volunteering projects. We look forward to welcoming you this year!