• Can you tell me a little bit about yourself and what you do?
My name is Sroeum Sroeub, but everyone here calls me Sem. I have been working as a Coordinator here in Cambodia for almost 5 years. I currently work in Samraong making sure that everything runs smoothly for new volunteers, but I have also done the Road trip around Cambodia and the Culture week as well.
• What makes the country of Cambodia so special and what do you love about living here? Where are you located?
I grew up in a small village and that may be why I like Samraong so much. It is in the northern part of the country. It is close to the border with Thailand. It is rural, slow and not crowded. Cambodia is great overall because of the weather and the connection to nature. You don't always have to go to a market, you can catch fish and grab some vegetation from the field. Also, Cambodian people are friendly, they share freely and will help each other when there is a need.
• What kinds of programs do you have here? How do the vols get to placements?
We have different types of programs here. If you like being physical you can do the Construction Effort or Sports Coaching. If you like helping people you can do Hospital Medical or Medical Outreach. We have English Teaching at our school that serves families from nearby villages, who probably would not be able to send their children for English lessons. Temple Conservation and Mangrove Conservation at different locations in the country. And, if you like to travel around and learn more, we have our Culture Week and Road Trip. For most of these placements, volunteers can expect that they will ride bikes or walk, occasionally there will be other ways to get there.
• Have there been many international volnteers in your programs? (solo or groups, male or female, older or younger, avg # of participants, etc) Do you enjoy working with them?
Yes. There have been participants from all over the world coming here. I can't remember every country, but definitely, South Korea, China, USA, France, England, Spain, Germany, the Netherlands, Australia, Italy, Luxembourg, Singapore, Denmark, Austria, Somalia, Ireland and Iceland.
Sometimes they are solo travelers or they come with groups. Most are female, but there are lots of guys who come too. Sometimes we get a more mature guests and that is nice for the diversity here. It can be really busy here in July and also in January, but most other months there are not as many participants.
I really enjoy the international participants, because I get to learn about other cultures, I get to practice my English and I get to share what I can about Cambodian culture and language.
• Once participants arrive, what can they expect? (arrival process)
Volunteers can expect to be met at the airport by staff and then transferred to wherever their program will start from. Once they arrive at the accommodation they can reach their room and get settled in. They will also get an orientation to explain things about their program and the location.
• How do international participants manage language and culture barriers?
I think it is good if vollies prepare themselves by reading about the country and the culture before they arrive. We also share some basic words and phrases in Khmer with them. The language barrier is a challenge because many of the local people do not speak any English, but volunteers use gestures, Google and smiles to communicate when they go to markets and shops. If participants have an open mind and understand that things are different here than in western countries, the culture barrier is not too difficult to manage.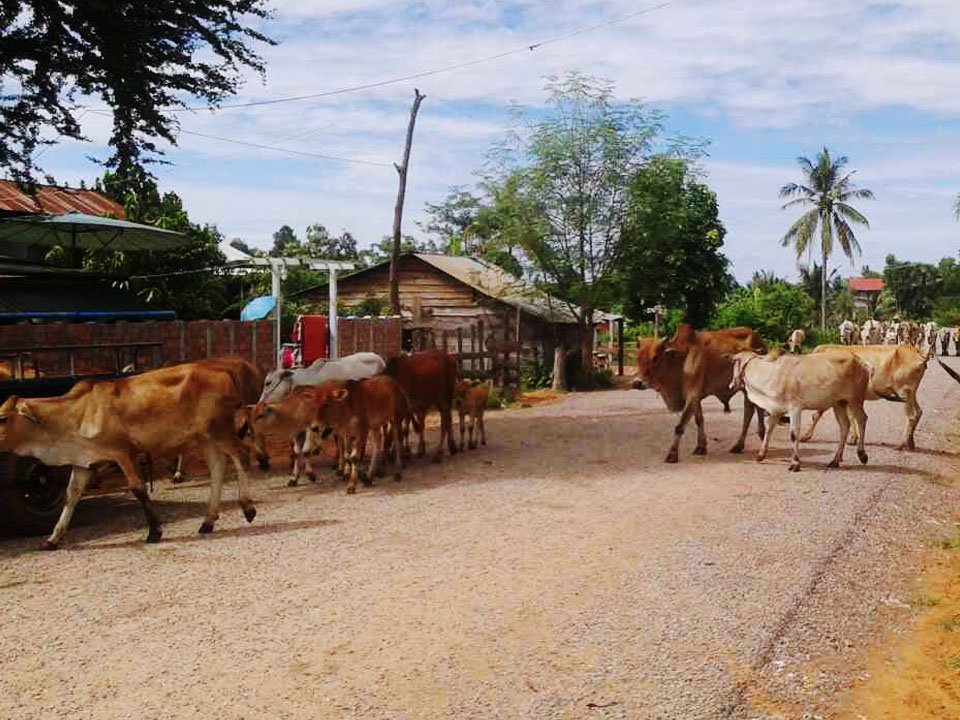 • Can you share some important cultural customs, traditions, norms, or "need to knows" that would help prepare a new volunteer?
Some of the most important things to remember about the Cambodian culture is that we are modest. When pvollies are out around town they should dress modestly with shoulders and knees covered. When they are doing their projects they should dress appropriately for the setting. Hospital staff wear scrubs and teachers should use business casual dress (polo shirt or blouse and pants or skirts). Also, family is very important in our culture. We also show respect to our elders and abide by rules (curfew is 10pm and that is also the start of Quiet Time in the accommodation). It is customary to take your shoes off before entering rooms in Cambodia. It is also good to ask before taking pictures of people. Never point your feet toward someone or step over people. Never touch monks or the head or shoulders of others (even children). Another thing is to remember never to waste food, eat what you take.
• How has international participation had an impact on your programs and the community?
I think it is really good having international participants here in Cambodia. In this area it is rural and there are no foreign tourists other than our volunteers. But they help to support our community by buying things at our local shops and using services like local taxis and buses. We have a chance to see other cultures and we can share our local experiences too. In our programs, the international participants share their knowledge and skills to further the goals of our programs and this helps the community.
• What has been the response from the NGO's and community about interactions with internationals?
The response to the work being done is good. There is mutual respect and appreciation for everyone involved.
• How can a volunteer tell if your programs are a good fit?
I think we have different programs which can be a good fit for a lot of different guests. If you are interested in learning new things and understanding our culture, are okay with things being different here ( weather is hot, fewer amenities) than they are at home, and can adapt to a new setting, any participant can be comfortable here.
• What can you expect to experience in a typical day here?
Depending upon where you are and what program you are doing the days can be a bit different but usually, days start early. Breakfast is around 07:20 and participants leave for their program about 07:45. You go to your program and then have a midday break for lunch at 11:00. At 13:45 you leave for your program and you day is finished around 17:00.
• Can you tell me about the food and accommodation?
Food is very typical for Cambodia, so there is rice in almost every meal.There are very few western style dishes prepared and that may be a challenge for those participants who are used to more variety. Many participants go into Siem Reap on the weekends and enjoy western food while there.
There will be bunk beds for 2-4 participants per room and they have their own bathroom with a shower. There is no air conditioning or hot water, but there are fans in each room and mosquito nets on each bed. Rooms are cleaned and bedsheets are changed on the weekends, so participants must not leave things on their beds.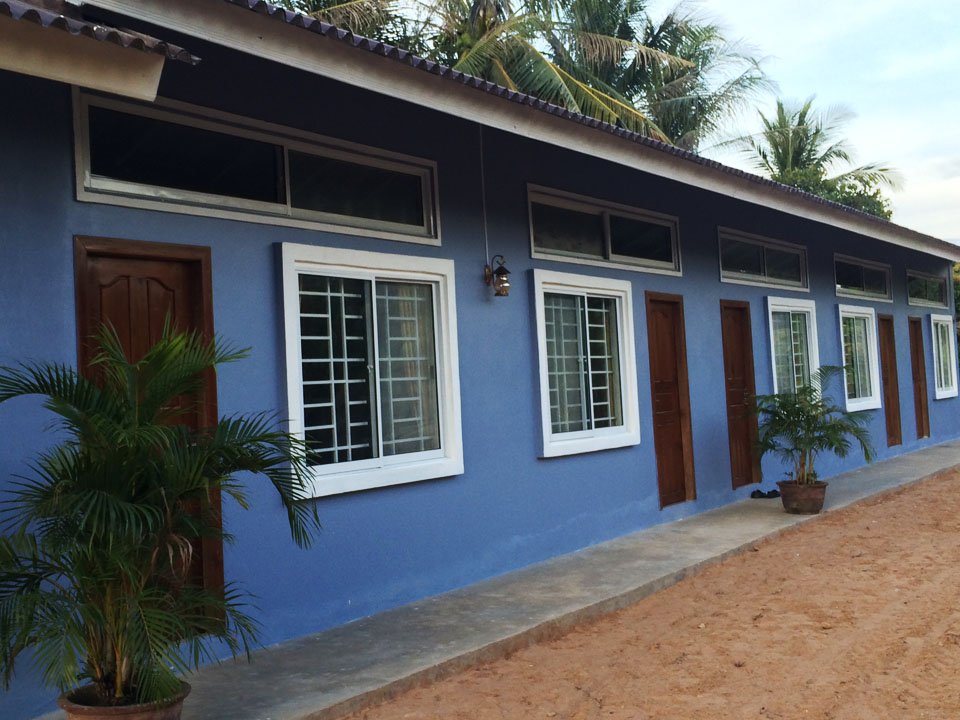 • What are the best places to visit or things to do on days off, while here? (weekend trips, local sightseeing, activities, food, etc)
On days off, volunteers ill find Anlong Veng Tamok house and Tamok's grave. There are nice views at Puey Taroun and the Preah Vihea temple. If they cross the border they can visit the town of Surin. They also travel to Battambang and Siem Reap (Pub Street, Angkor Wat, Waterfalls) for the weekend. Phnom Penh is farther away but you can go.
• What facilities are available nearby and what can you expect to spend on weekly expenses here?
Samraong is a small town, but it does have a typical local market where food, clothing, school supplies and other items can be bought. There is a local hospital and several pharmacies. Local phone service (sim cards) can be purchased from local vendors and participants can get most things they need, like haircuts or laundry service within a short walking distance. Weekly expenses really depend on the participant, most spend $30 or less for personal purchases (sodas, chips, cookies, etc). Of course it is more if they travel somewhere on the weekend, because they pay for their own food, accommodation, transportation and cost of entry to sites (like Angkor Wat).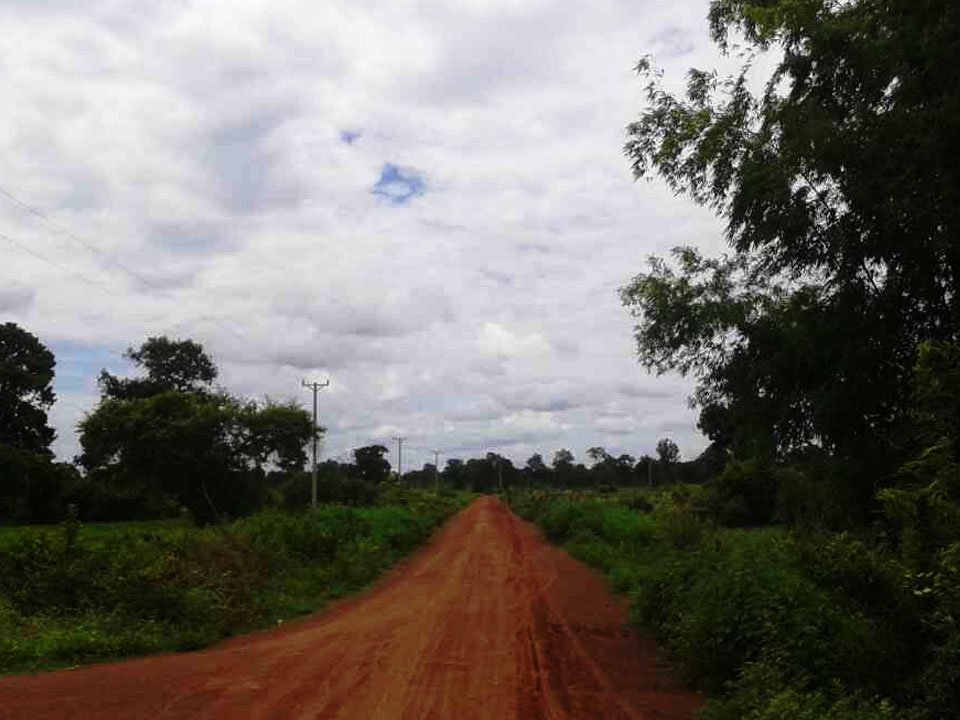 • How can volunteers best contribute to their programs and their own experience?
Just come with an open heart and mind. Take your program seriously. Prepare your lessons and get enough rest each night, so you have energy to be your best everyday. Have fun and take the time to talk to other people. If you do these things, it will be an experience you won't forget!
Find out more: Volunteering in Cambodia