• Can you tell me a little bit about yourself and what you do?
Xin chào, We are Anna and Quyen and we are the country managers in Vietnam. We really enjoy our jobs, and our hope is to help our community, as much as we can. We are proud of being Vietnamese and have a special love for our culture, people, and our country's landscape.
• What makes the country of Vietnam so special and what do you love about living here?
Every country is unique in its own way, Vietnam is no exception. Vietnam has a large number of historical buildings, sites and regions, which have a rich and fascinating past. Our cuisine and architecture embody different foreign influences. However, they are still able to keep their own distinct flair. Our history, our proud people, our food, our culture and the beautiful landscape all make Vietnam exceptional and that is why we love living here.
• Where are you located?
We are located in Ho Chi Minh City, which is in South Vietnam. Here you can find beautiful scenery, delicious food, have an amazing experience and make some unforgettable memories. We also have programs in Phan Thiet and in the Mekong Delta
• What kinds of programs do you have here? How do participants get to placements?
We have 6 programs: Culture Week, Assisting children with disabilities, Food Outreach, Medical, English Teaching and Kindergarten. We walk or use public transportation to each of the programs. In our other locations, we may also use bicycles when possible.
• Have there been many international volunteers in your programs? Do you enjoy working with them?
We have been welcoming many international participants to our programs, including groups, individuals of different ages, families, all genders and many nationalities. My team really enjoys working with our volunteers, as it brings a level of joy and fun as we communicate and learn from each other.
• Once participants arrive, what can they expect?
They will be picked up by our friendly staff at the Tan Son Nhat (SGN) airport by pole 7. A folder with necessary info and room key will be given at our accommodation. Participants will be led to their room so that they can rest and be ready for the upcoming week's scheduled activities.
• How do international volunteers manage language and cultural barriers?
We do have Culture week as their 1st week with many activities including learning about Vietnamese culture and some Vietnamese sentences, so vollies will have an overview about Viet Nam. Each program will have 1 Vietnamese coordinator there to arrange work and provide some translation when needed. Internet and apps also help a lot, and they can always use their body language to bridge the gap with locals.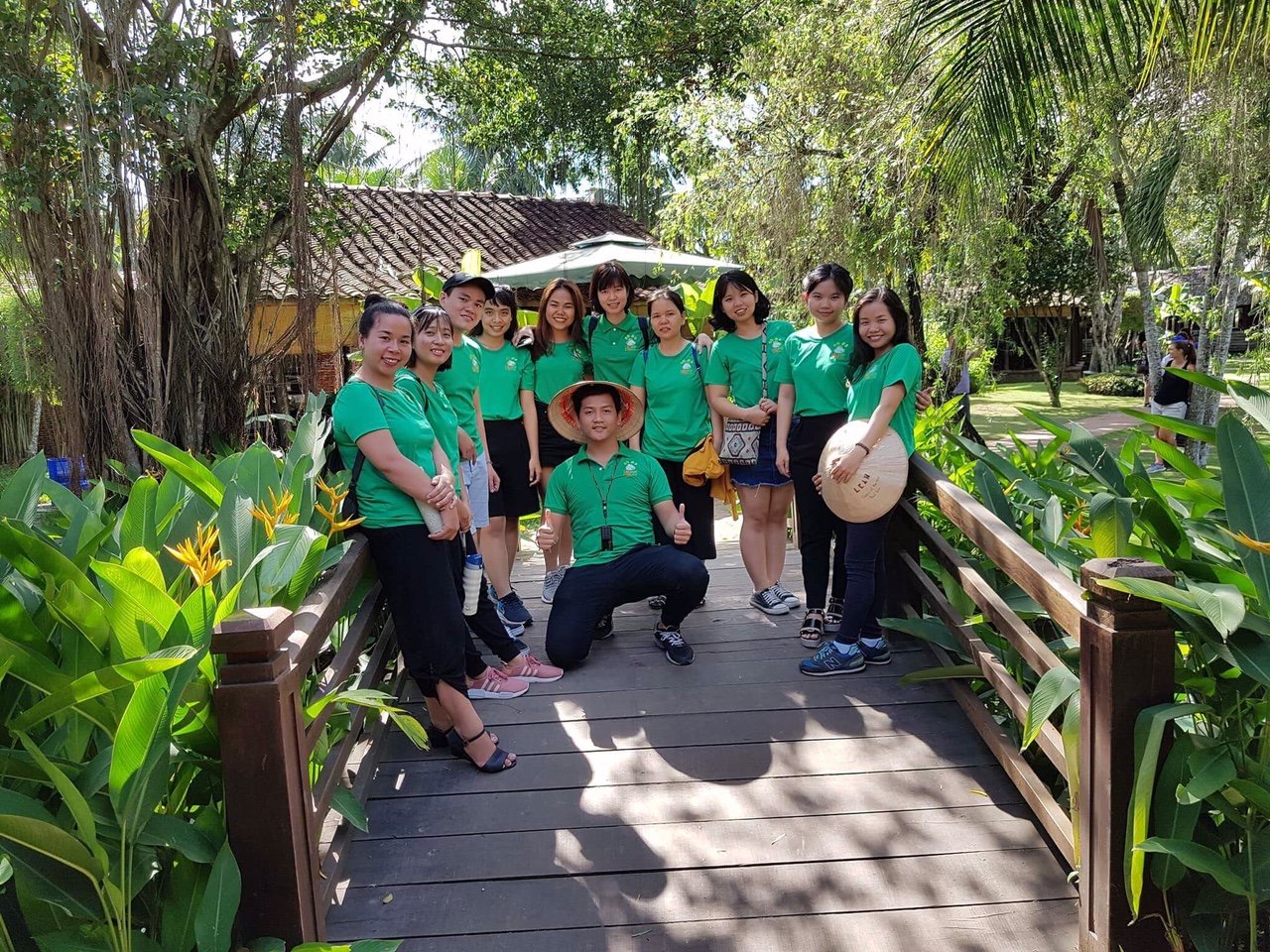 • Can you share some important cultural customs, traditions, norms, or "need to knows" that would help prepare a new participant?
As you are in a foreign country you should really try to be respectful of local people and culture. Be friendly at all time and help out as much as you can. This is an amazing opportunity to learn about a new culture and to meet many new people. We ask that you honor this chance by taking your role and responsibility seriously. You are in effect, an ambassador from your home country. Your attitude and actions should always reflect respect and tolerance. This includes wearing modest attire, speaking with a modest tone, refraining from explicit language and following the rules and guidelines of our organization.
• How has international participation had an impact on your programs and the community?
Most of our participants are very helpful, they contributed their time and effort in order to made their placement better than when they arrived. Our programs and duties could not be completed without their help.
• What has been the response from the NGO's and community about interactions with international vols?
The overall response has been that our International participant's help is greatly appreciated.
• How can a participant tell if your projects are a good fit?
We think participants should read as much about us and our locations as they can to make sure they have the best fit for them. There is information available about the country, the locations, our rooms at our accommodations, the food we serve, as well as, the schedules and description of each program.
• What can volunteers expect to experience in a typical day here?
Projects run Monday to Friday. Your day will begin early, around 7 – 8 am. Returns are between 4 -5 pm. You are expected to attend your entire program, and to be prepared each day.
• Can you tell me about the food and accommodation?
In Ho Chi Minh City: Meals will be provided including breakfast, lunch, and dinner with typical Vietnamese food and a little Western food sometimes. There will be up to 8 people in your room. Each room has air conditioning and a private bath, with a hot shower. Quiet time begins at 10 pm and the curfew each night is 12 am. Smoking is only allowed in designated outside areas and no drugs, alcohol or weapons are allowed on the premises. No exceptions!
• What are the best places to visit or things to do on days off, while here?
Vietnam is a very long and beautiful country so there are many places to visit: temples, sightseeing, world heritage sites such as Mekong, Da Lat, Nha Trang, Hoi An, Ha Long bay… Activities can be trying local dishes, city tours, visiting temples, playing sports with locals at neighborhood parks.
• What facilities are available nearby and what can a volunteer expect to spend on weekly expenses here?
There are shopping malls, gyms, swimming pools, football fields, cinema, local market, supermarket, etc. It depends on what type of entertainment you would prefer. As an accommodation, meals, and water are covered, you only to spend on snacks and personal items which should not be more than $25-35 weekly. If you want to spend time hanging out and/or shopping, I guess that amount is unlimited based on you.
• How can vollies best contribute to their programs and their own experience?
Be prepared to help as much as you can. You came to be of service to others, and that is rewarding and enjoyable too. No matter what you are doing or for how long you will stay, it is important to learn about the differences, accept the culture and have respect for others.
Find out more: Volunteering in Vietnam