You many have noticed a few new volunteer projects added to our site recently. Not only have we a brand new country (the AMAZING Madagascar!), but We've also added a few new volunteer projects to our existing destinations.
So, let's just jump right in, shall we?! Here are some recently added programs, as if there wasn't enough choice already! All the programs are worthwhile volunteer projects in which you can make a real difference to the lives of the local people (and animals in some cases!).
As well as the capital city of Kathmandu, we now have teaching placements in the stunning Pokhara, located around 7 hours by bus or a short flight from the city.
Pokhara is a much more relaxed and calm place, and is surrounded by some of the most stunning scenery of snow capped mountains and beautiful lakes. It is also the starting point for the Annapurna trek (another new volunteer project, read on!).
On our teaching program you will assist a local teacher, teaching basic English to children aged 5-16 years old. Not only is teaching English beneficial but your presence and guidance can also help the children become self-motivated and independent. You will mainly be teaching basic conversational English, and any other subjects you wish to teach.
The standard curriculum can often be a little 'dull' so any creative activities and games to get the kids in the mood for learning is much appreciated!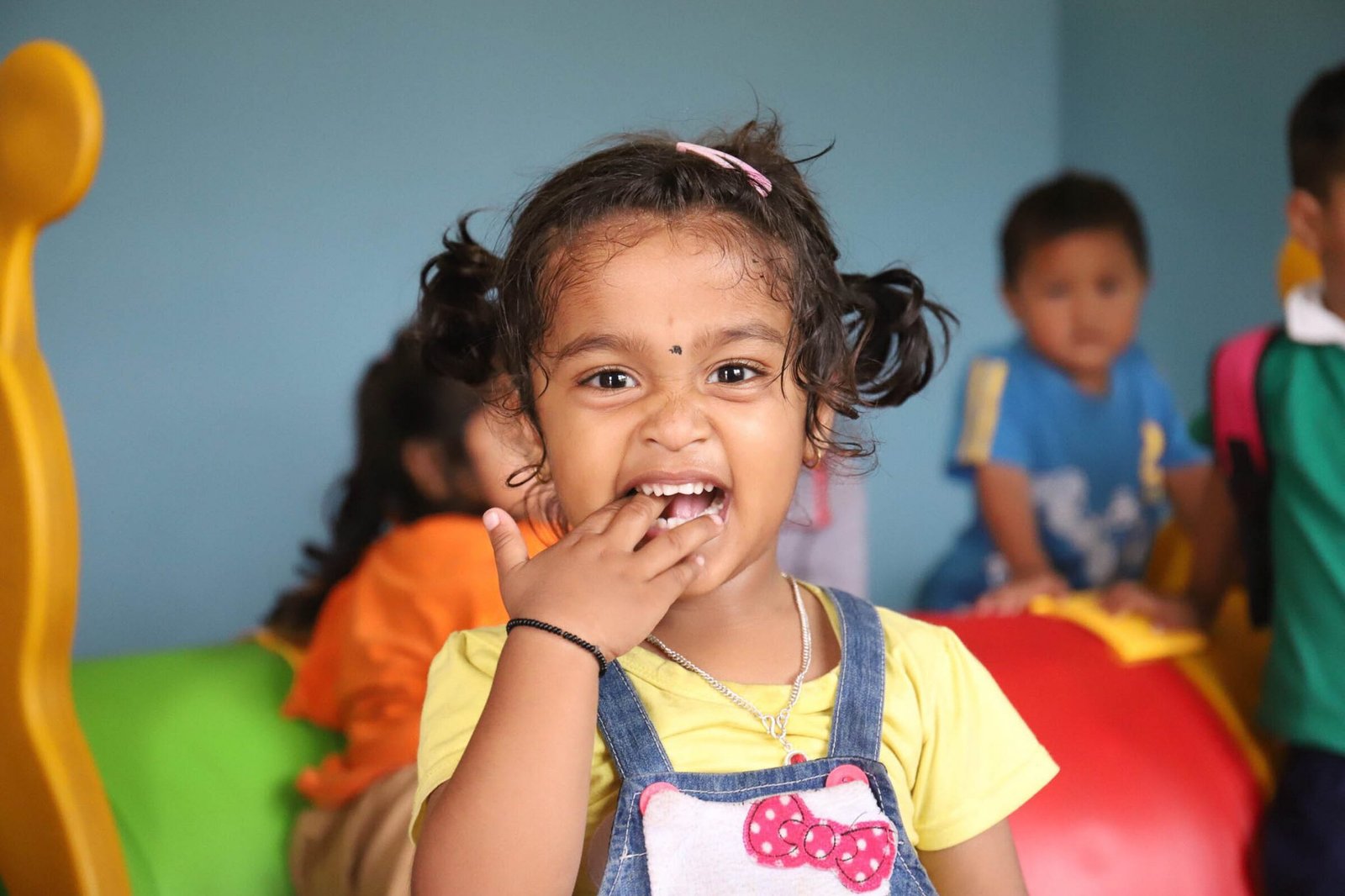 If teaching the younger kids is more your thing, you can also teach kindergarten aged kids in Pokhara. Bring your energy and enthusiasm and teach basic English through fun games, singing, dancing and classroom activities.
Most people in Nepal can't afford to travel, and in the villages, there is sometimes barely any contact with the outside world. Foreign teachers can provide students the opportunity to form relationships and learn about different backgrounds and cultures. Local teachers can also learn new teaching methods and techniques.
Volunteers on this project will mainly assist the kindergarten teacher, so no teaching experience is required, just an enthusiasm to help out!
If you love animals then help out in the animal rescue in beachside Goa. Sadly many animals like cows get injured on India's roads, and stray dogs are often found wandering the streets. During the low season when the beach cafes close, the stray dogs no longer have access to any leftover food.
This project helps to rescue these animals and feed them during the low seasons. There are also cows and goats at the shelter in which you will help feed and take care of. Sometimes there will be kittens and puppies too!
You may get involve in:
Feeding the animals
Daily or hourly monitoring, reporting, and assessing animals
Reporting daily behavioural changes
Changing bandages where required
Washing and cleaning of animals where required
Administering medicine and ointments as required
Cleaning enclosures and their environment
Animal Enrichment
Feeding stray dogs on the beach during the monsoon season of June to October
Aimed at qualified professionals and medical students, this internship can be used as university credits in most cases and guarantees you at least 25 hours per week of work experience. An excellent chance to learn about an overseas healthcare system, and to learn from the local practitioners.
Volunteers on the dental internship will shadow practitioners and observe practices by local dentists. You will also be able to assist the dentists and nurses when required. You will also get to work with several departments in the hospital such as Department of Oral and Maxillofacial Surgery, Department of Prosthodontics, Department of Pedodontics and Preventive Dentistry, Department of Community Dentistry, Department of Periodontics, Department of Conservative Dentistry and Endodontics and the Department of Oral Medicine and Radiology.
During the first 3 days from Monday to Wednesday, the local coordinator will show you around the city and you will be given will give you tips about the local area. This will help you to become familiar with your surroundings and to get settled in before the start of your project.
From Thursday to Friday on your first week, you will receive an academic introduction session before the internship. During these sessions, a professional supervisor will teach you about the local conditions and developments surrounding the industry/field and will prepare you for the local work environment and what to expect.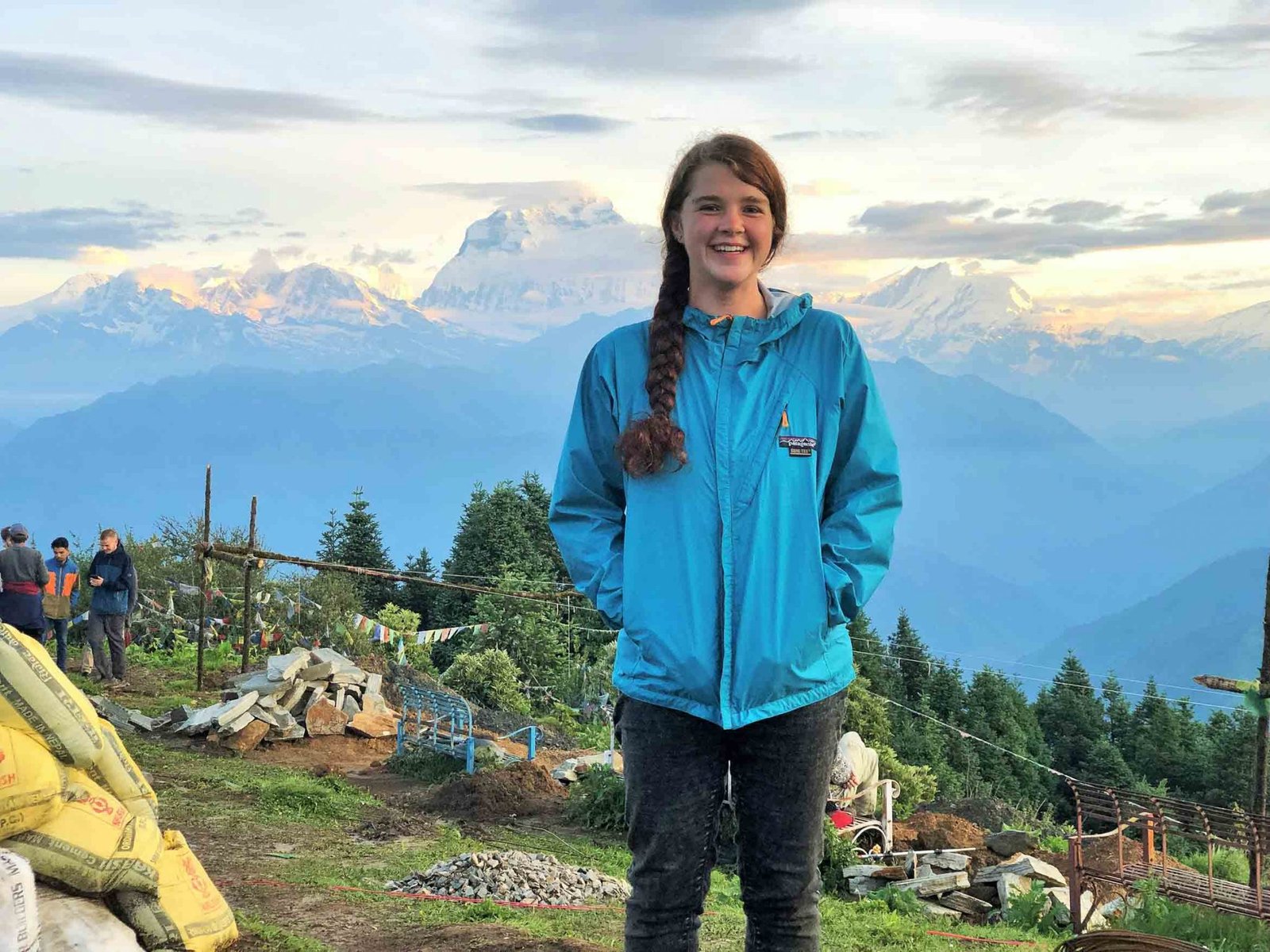 This is a 4 week program, which can be extended at the end to include more time spent on the volunteer project. You'll have an introduction week in the capital Kathmandu, before spending 2 weeks trekking some of the most incredible scenery, before heading back to Kathmandu to volunteer on your choice of project (from teaching, kindergarten or the animal shelter).
This is an active trip and a good level of fitness is required. The Annapurna Base Camp Trek starts from trailhead Nayapul, crosses river beds and terraced hillsides, on trails disappearing into beautiful rhododendron clusters and oak forests, to picturesque villages of the Gurungs!
Combining your trip with a volunteer project is a great way to give back and find some adventure too! This is a trip of a lifetime and will give you an insight into the best Nepal has to offer.
Cambodia is primarily an agricultural country in which the majority of the population are in the farming industry. However, there is little knowledge when it comes to the science and art of cultivating plants and livestock. This program aims for locals to pursue and develop agricultural partnerships to increase the resources available to them, and to be used more efficiently.
The aim of this project is for local farmers to learn about sustainable farming methods and to continue to use these methods on their own farms.
The project takes place on a dedicated site, around 5-6 km from the volunteer house. You will need to cycle 15-20 mins each day to and from the accommodation, so knowing how to ride a bike is a must!
Your main tasks will be training local farmers and youth on agriculture. We are looking for volunteers with a keen interest in outdoor gardening and basic building work.
Samraong is a rural village, located North of Siem Reap and right on the border with Thailand. This rural location allows greater cultural immersion and to really live like a local and gain a deeper travel experience.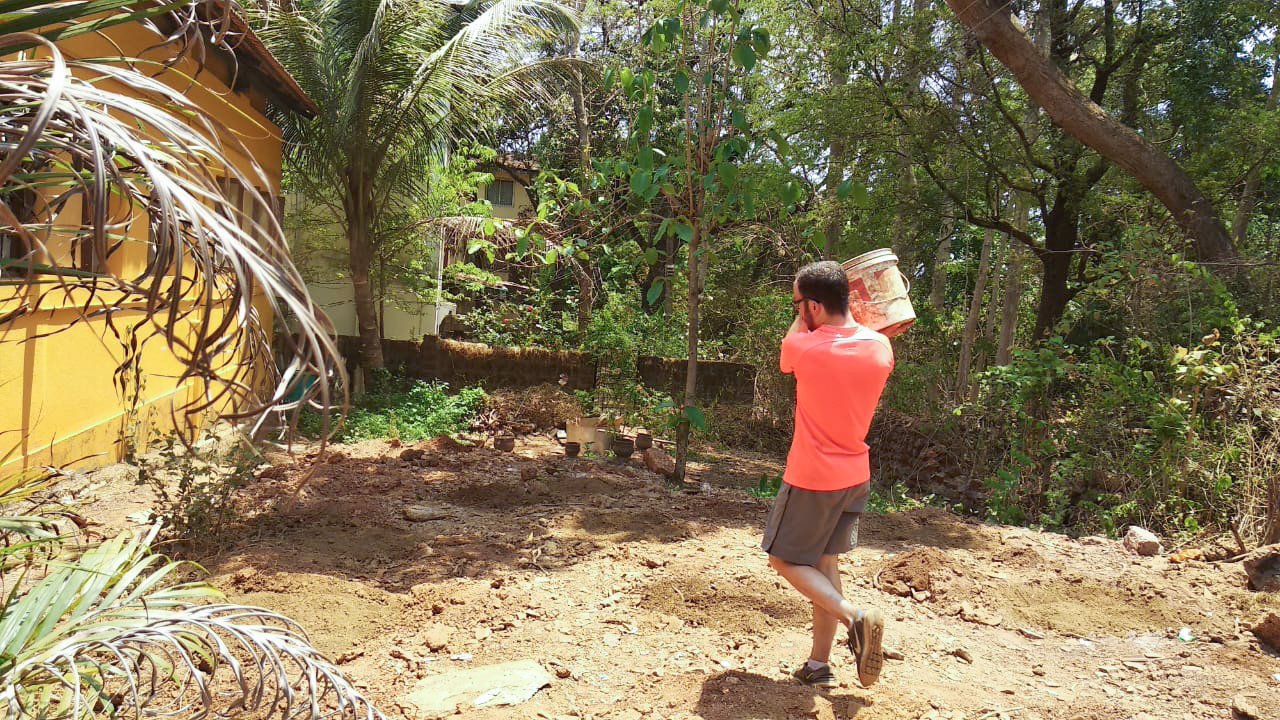 In the poorer regions of India, there is often a lack of infrastructure and simply not the budget to build or maintain vital community buildings and schools.
On this project, you will get your hands dirty, focusing on working at the slum and children schools allocated to the poor. Despite the previous efforts, the work here is far from done and we continue to renovate pathways, toilets, walls, etc. Moreover, those with artistic talents can help decorate the walls by painting images and sketches of their home countries and cultures. This is a great way for volunteers to leave their mark, and to see over time the efforts from volunteers from all parts of the world!
Other construction work may be carried out in a local village (renovating and building houses and sanitation facilities) or working on construction projects at local hospitals – this very much depends on the needs of any particular time. Volunteers' skills will be used where they are most needed at the time.
Goa is a popular tourist hotspot and there is plenty to see and do on your time off, including relaxing at one of the many beaches!
As well as our public heath and nutrition project, which is a 2 week program running at several times throughout the year, we have also added a healthcare project situated on the Coral Coast.
Similar in nature, for medical professionals you can have the chance to perform health checks in the local community. For medical students, you will be able to do tasks based on experience but can contribute greatly on the education side of things.
Knowledge is often lacking in these villages hygiene, healthy eating and nutrition, and there are many health problems, particularly in the older generation. You can help teach the children and community on basic hygiene practices, first aid and keeping fit and healthy foods.
The project is still in its infancy so any impact from you as to setting up areas needed, is always welcome!
This program helps children improve their English language skills as well as basic personality and social interaction skills. Set in the stunning mountain region of Darjeeling!
Darjeeling is a hill station in the state of West Bengal in India. Set amongst steep and snowy mountains, the city of Darjeeling has been popular with locals as well as international travellers as a great holiday destination. Darjeeling also has much more to offer. The climate is cold here throughout the year. Tea plantations and picturesque monasteries add a unique value to the atmosphere in Darjeeling.
You will be able to create lesson plans and help local teachers with lessons in English, Mathematics, Arts and Crafts, games and more. You may also be ask to help teach drama, music and foreign languages.
For our teaching English project in Sikkim, India, you have the choice between teaching older children or working in kindergartens.
On the teaching project you will teach basic conversational English and other subjects of your choice to children from different age groups (from 5 years to 16 years). The children may all have different learning capacities, to be prepared to teach a lesson where the students have a range of skills. The project takes place either at regular government, private or community schools for children or at the school in the rehabilitation centre.
You will teach around five classes a day (each class would is about 40 minutes). The school's tend to have a somewhat limited or dull curriculum, so out of the box activities and creative experiences such as sports, art or games are more than welcome and really appreciated by the children!
If you choose a kindergarten, you will work as an assistant teacher at one of the many local kindergarten schools. This program helps children in the villages improve their English language. You will primarily teach children English, Mathematics, Arts and Crafts, and games in an informal way.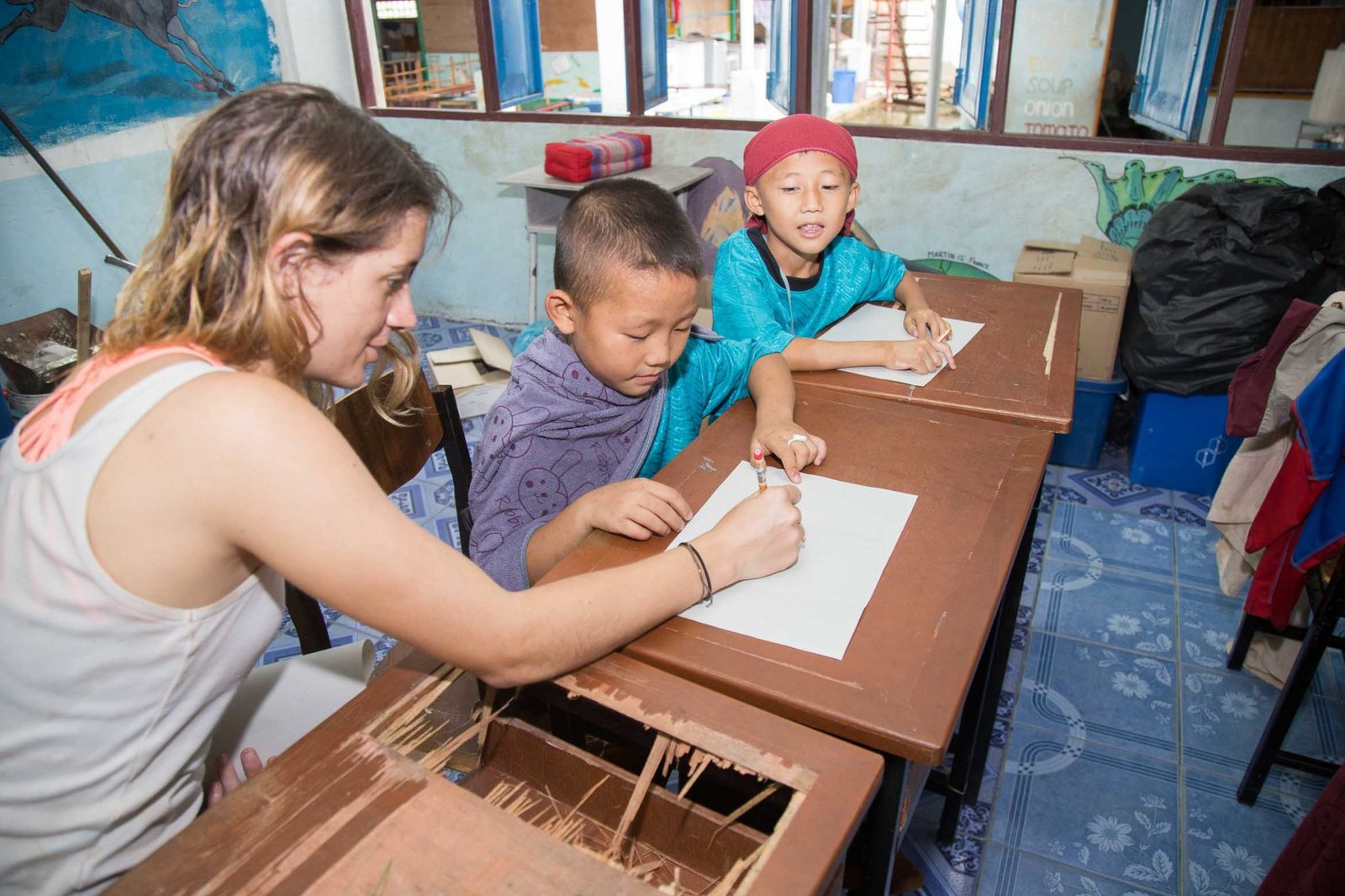 On this program you will teach English to students in various local schools. Our local team have strong relationships with several child development centres, kindergarten, primary and secondary schools and the age of the students may be anywhere from 2.5 years to 18 years of age.
The teachers and schools are fairly open to different approaches to teaching, allowing you to be creative and teach in your own style. You will be able to share your own ideas, concepts and approaches to teaching, and interact with the local teachers, to combine methods.
Hua Hin, is a lively fisherman-town and popular tourist spot these days offering all the standard beach stuff like snorkelling, swimming, sunbathing and with plenty of restaurants and tourist things like spas, water park, golf, shops and markets. There is a mountain at the end of the beach called Khoa Tekiab, with a temple that overlooks the beach. Surrounded by national parks, it's a mountainous region where you can explore waterfalls and caves on various adventures. Buddhism is very prominent here and you will certainly get a good taste of the Buddhist way of life.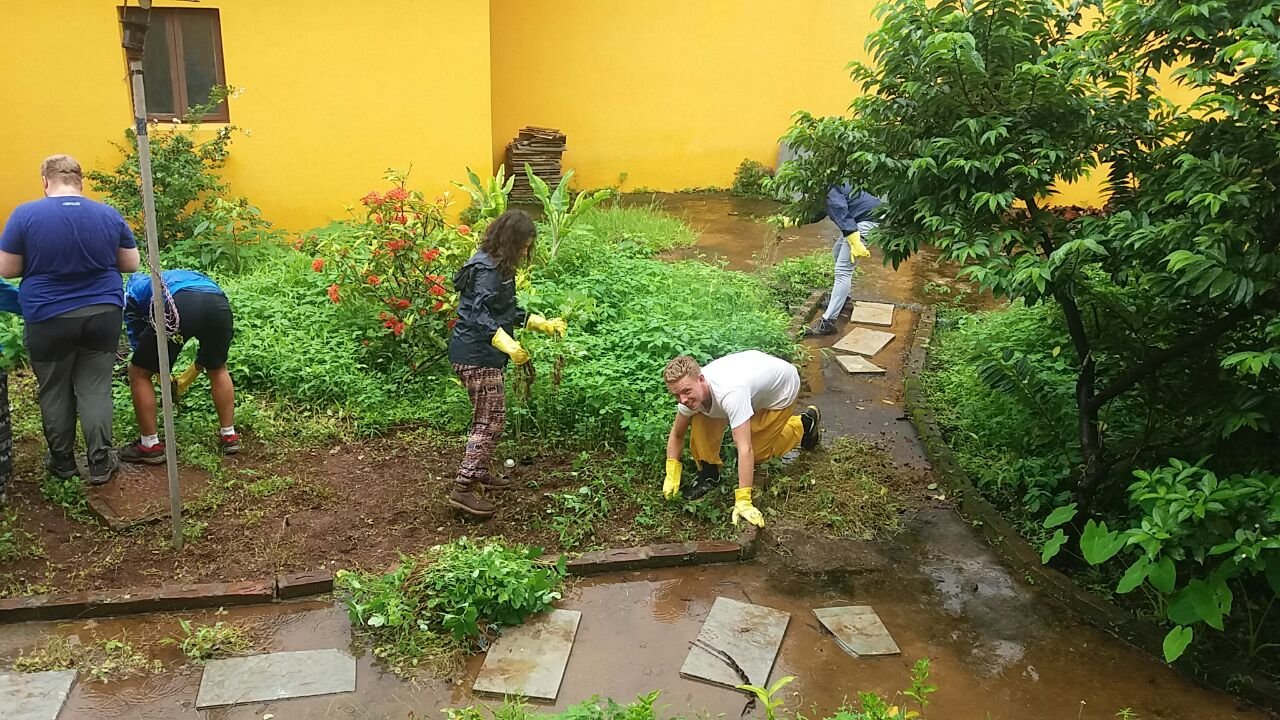 Darjeeling India is a stunning place, surrounded by mountains and with cool weather year round. This volunteer project helps with renovating school and community buildings.
You are likely to bet involved in light construction work and also painting school buildings, fix broken tables and chairs, make pathways, renovate toilets, repair walls and gardening in schools. You will be supervised by a local coordinator and do not need any prior construction experience, although of course this is always welcome!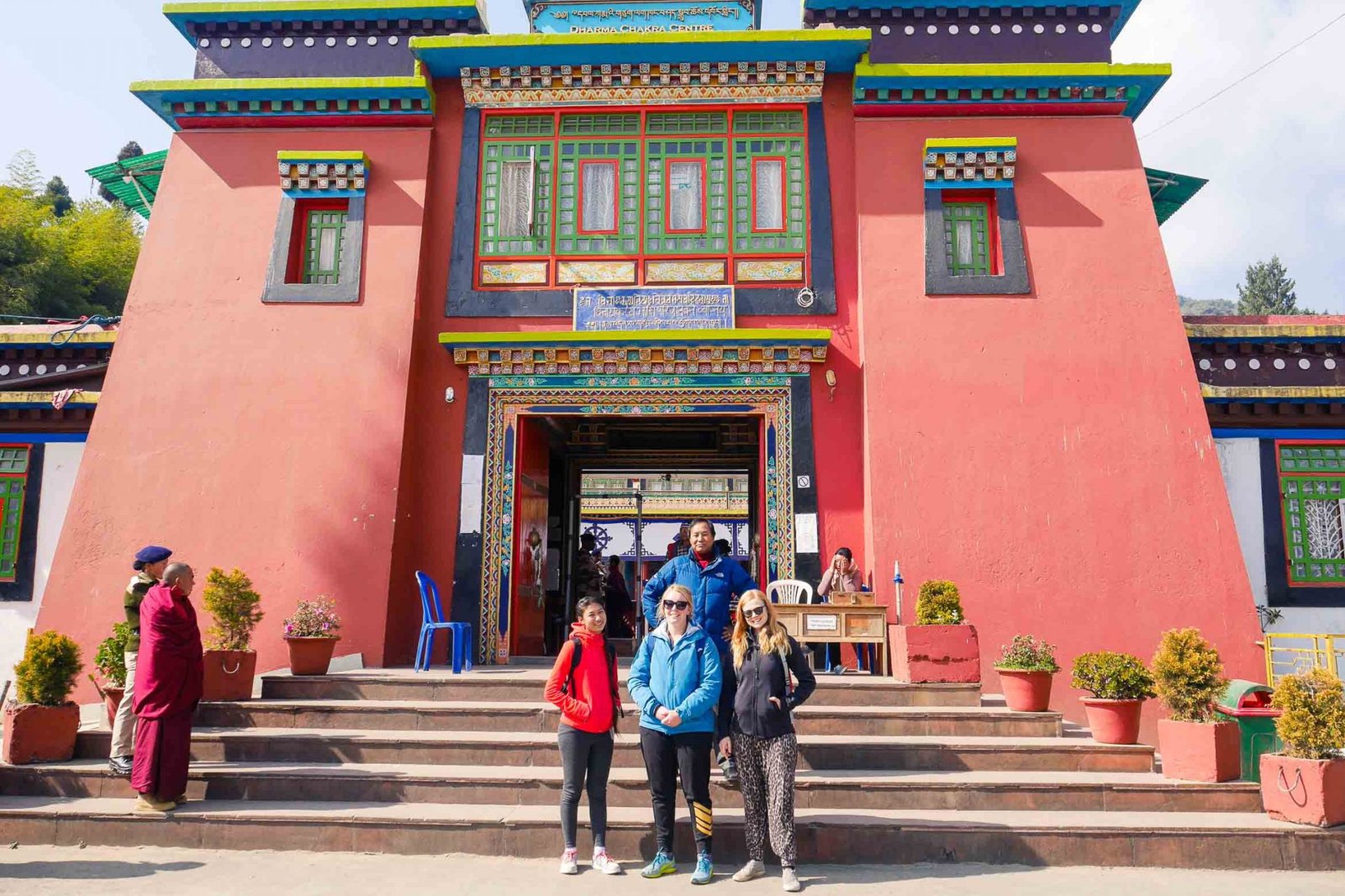 Enjoy a week to settle into your new surrounds and learn about the culture and customs. Get to know your fellow volunteers, enjoy cultural excursions, temple visits, walking tours and adventures, cooking and language classes, traditional dance shows and more!
It's also a fantastic chance to meet some like-minded volunteers and to become more comfortable with your surroundings before your project starts.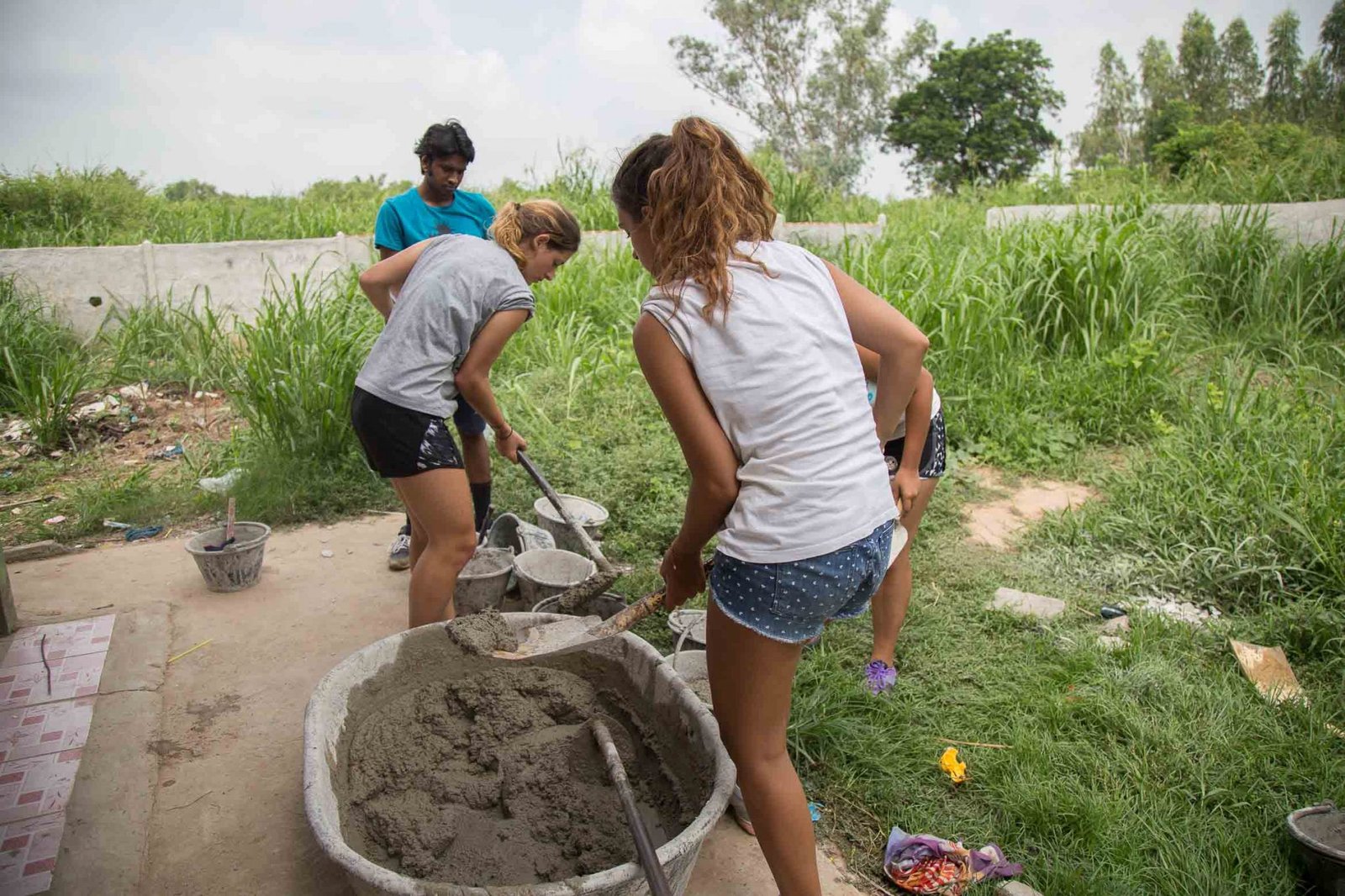 There are many families in Thailand that live under poor housing conditions and many of its local community areas and facilities such as temples, hospitals or schools still need a lot of improvement.
This program can help to improve the living facilities of local homes and community buildings, something which the local people are very grateful for! You will be helping in much needed construction and renovation work by creating proper sanitation facilities, make housing safer places to live in and ensuring communities have a greater authority over their own development initiatives.
Volunteers can take part in light work such as cleaning the area, mixing cement and painting to, as well as harder tasks such as building walls, plastering and repairing roofing. Participants will be instructed and supervised closely by our coordinator who has ample experience in construction work to make sure that all the processes are safe, and the housing conditions are safe for the local people to live.