It all started on a sunny day, I was nervous, cheerful, I moved fast like a cheetah when I went from one place to another, I imagine it would be the excitement … because that day I was taking a plane and the next day Africa was waiting for me, more specifically KENYA.
When I arrived in Nairobi, I went in a car for two hours on the roads of this country, where you can observe nature and life of the passers-by that we left behind. Already deeper and out of the city, I began to invade a feeling of being inside a movie to see the villages full of green and jungle fields, people working and smiling.
After two hours of travel, I arrived at KIRWARA. Where I was going to for community engagement and school aid at the Gatanga school, with more volunteers, Laura, Sebas, Claudia and Julia who were waiting for me with my girlfriend Laura and the three coordinators who are love.
When we arrived, we all ate together the food that the wonderful cook made for us in the participant house, which by the way was very good. Here I have to highlight the avocados they have on those lands are spectacular and huge and especially the pumpkin puree they made.
In the afternoon I went to visit the town, a road with business on the sides and all full of valleys around tropical plantations. Full of people, boys and girls greeted us and were very happy that we were there.
The next day I would start my program assisting the teachers at the local school and that I will talk about:
The school is possible to go in Matatu, it is the name of the mini buses in Kenya or walking along a beautiful road where you can see a lot of essence of the life of the Kenyans.
At the Gatanga School, children were on vacation, so we had to assist at the "Summer Camp". It is doing leisure and learning activities for four hours a day and an extra half an hour to take the porridge, which is a whipped drink that children take at the break.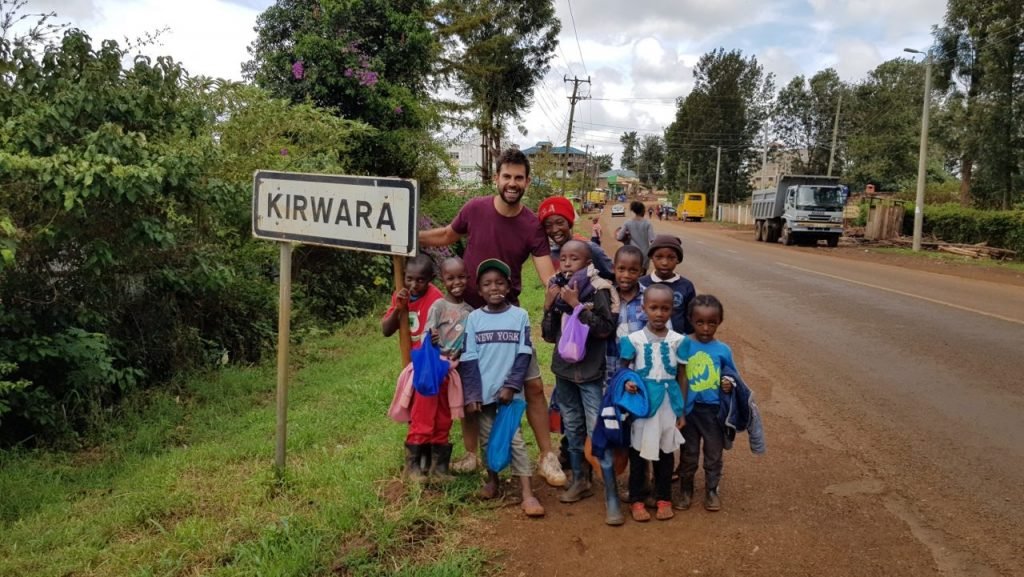 During two weeks we were assisting we did many activities:
Sing songs of Kenya and international in English and we teach the typical Spanish song of Macarena. We play a prisoner ball, skipping rope, a bomb, football, an English hideout, a game of smurf pairs of cards. We taught to draw, we gave them tattoos of stickers … We showed them the ball of the world, we played to the mimicry of animals, in two weeks we did not stop making them be very happy and to have fun constantly. I could describe many more activities that we play and teach them, but three that I wanted to highlight were to paint their faces as superheroes, they loved them. Also the game of soap bubbles, they went crazy running after them to exploit them and the one we liked the most was to take pictures with a Polaroid camera in which they took pictures and saw how the photo came out live and on paper and Then they would keep them in memory present.
KINDERGARTEN & PRIMARY SCHOOL TEACHING, KENYA
All these activities and more that have escaped me counting filled them and us with happiness. Then to return to Kirwara from school, the children grabbed your hands and talked, sang or ran. It was a very entertaining and beautiful moment.
In the afternoon we had free time and we dedicated it to visit nearby and unique areas without tourism, such as the tea fields, the fourteen waterfalls, Emmah's farm, the valleys of Kirwara, a nearby city like Thika and the capital Nairobi. We also went to visit families in need to give them food and clothes, and one feels very enriching to be able to help them.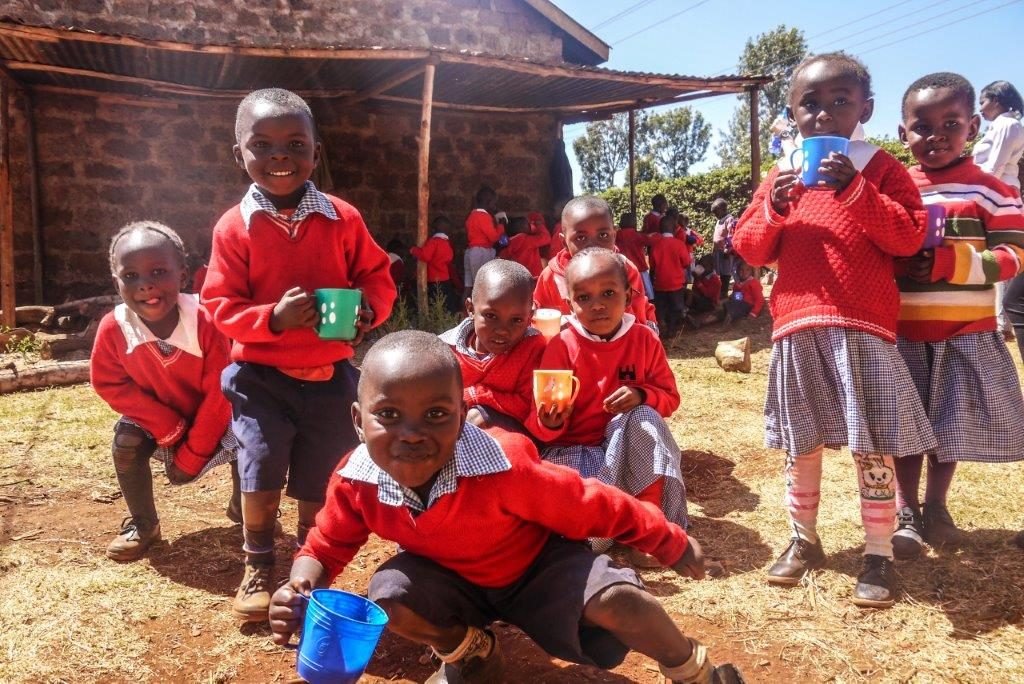 The weekends we have free days and I and the volunteers went to the great Masai Mara safari, a wonderful experience. The next weekend we went to the coast area, to Diani Beach by train, another essential visit in Kenya. Then Laura and I, who finished our program, stayed for a week there on vacation.
Finally, I want to talk about the last days in Kirwara where we were with the children giving them gifts, goodies and the photographs that had been made and the saddest of all, the farewell that was very beautiful giving us all the boys and girls hugs and kisses.
I don't want to forget the coordinators who were "my Charlie angels." Super happy, attentive girls, they taught us the things of the people of Kenya, they took care of us at all times, we played with them, we laughed, we danced and they provided us with all the needs and security of the world.
For all this I encourage anyone to get to know Kenya but going through "my village", because now I have a town and it's called Kirwara and receive the love I received from the children of the Gatanga school and see what fills one , to be able to help people who need it and at the same time these people have stolen a piece of my heart from me.
Credits for this post go to Alvaro Martín Santamaría from Spain