For those eco-conscious travellers, we have several sustainable volunteer abroad programs to choose from. Whether that's working on a coffee farm, planting mangroves, or helping Maasai women learn how to earn and sustain an income.
At IVI, we care for our beautiful environment around the world, and try to find programs that fit with our ethos, being ethical, sustainable, and environmentally friendly. If working outdoors is more your thing, then some of our environmental volunteer abroad programs may be the perfect fit for you and are some of the most important!
With deforestation, climate change, pollution, and illegal hunting in many countries worldwide, the work that you do on these projects can help to combat some of these problems. This can be rewarding work, knowing that you have given back part of your holiday to help the planet and create a better future and environment for the local communities, and indeed the rest of the world!
There are plenty of eco volunteer abroad programs choose from so let's dive in…
Sustainable Farming & Agriculture, Costa Rica
Climate change and deforestation are damaging Costa Rica's natural biodiversity. This project involves working on coffee farms, tea farms, macadamia nut and permaculture farms, where you will learn about traditional and sustainable methods of farming.
Agriculture working environments in South America are sometimes less than ideal and the ecological impact can be harmful. Assist the local farmers on this project with growing crops, harvest, picking, packing and reforestation. Although not required, a good level of Spanish may be beneficial and allow you to work in more areas. Either way, you will be best placed according to your abilities.
Find out more about our farming project in Costa Rica.
Mangrove Planting, the Philippines
Mangroves are an important part of the ecosystem. They filter our pollutants from the water, help with reducing flooding, acting as a natural barrier, they provide a habitat for all kinds of wildlife, and can protect areas from erosion.
Mangroves have seen a decrease in recent years within the Philippines, either from human involvement, or from natural disasters. This project aims to replace lost mangroves, by planting new seedlings in the nursery, and rebuilding this vital ecosystem.
You'll have a wonderful backdrop on this project too, which is situated in Tigman village, on the stunning island of Palawan.
More about mangrove planting in the Philippines.
Coral Reef Marine Conservation & Diving, Vanuatu
Probably one of the most naturally beautiful places you could volunteer from! A secluded island in Vanuatu offers the chance to take part in one of our marine volunteer abroad programs, helping to combat climate change.
Overfishing, pollution, and global warming are all factors which are contributing to the decay and decline of vital coral reefs in Vanuatu.
On this project you will be attaching bits of coral to grids, and then planting those grids on the sea floor. Since, you will be diving in shallow waters, a diving certificate is not compulsory. However, proper diving experience would be an additional benefit as it may be useful for specific tasks.
Learn more about marine conversation in Vanuatu.
Amazon Rainforest Conservation, Peru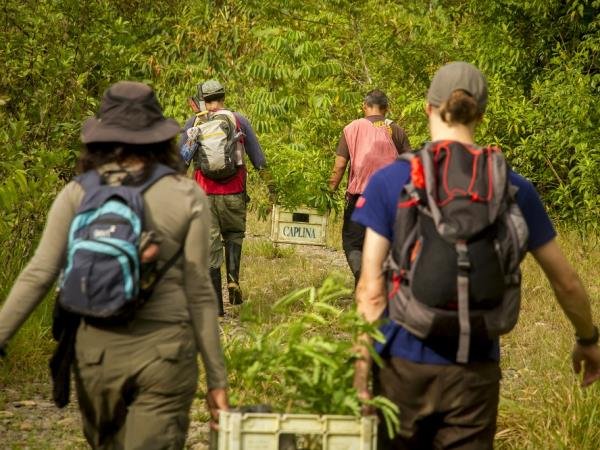 The Amazon rainforest is one of the most biodiverse regions on the planet, but deforestation is having a disastrous impact. Reforestation is vital to help reverse the effects of climate change, and reduce the level of CO2 in the air, by planning new trees.
This project is certainly for the more adventurous out there and will involve being in remote locations with some physically demanding work. You'll stay in the conservation area, in a rustic cabin, which is basic but comfortable.
This project is a fantastic experience or anyone interesting in conservation, and you are guaranteed an adventure here!
More info on this incredible conservation placement in Peru.
Hydroponic Gardens Fiji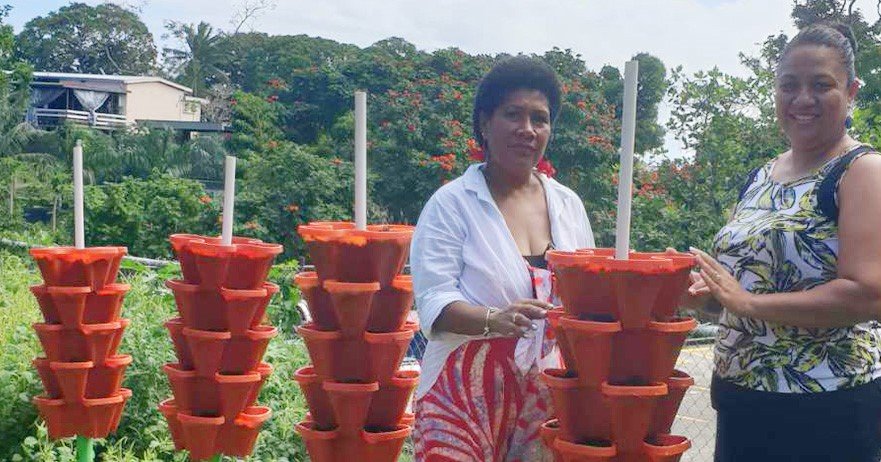 If you have not heard of hydroponic gardening, it is essentially using less water, but producing more crops with the same space- a no brainer, right?!
By growing vertically, more plants can be grown, by using hydroponic systems, water can be saved and distributed to the plants at optimal times, and by using growing mediums like coco coir, areas with low soil quality can still benefit from growing fresh produce.
In Fiji, IVI have donated a 1000 plant vertical farm to a women and children's commune, for residents from underprivileged backgrounds, or those escaping domestic violence. This community of women get some help from the government, although this is often in short supply. The money they get is quickly spent on food, often unhealthy and imported canned food.
By setting up a space where they can grow their own food, this project is sustainable in the long run, and can help ease the budget to be spent on other vital supplies. The project will require help setting up, monitoring, educating, and any necessary admin duties. You will be helping with maintaining the garden, educating the local community on healthy practices, and providing knowledge on how the gardens can help.
Find out more on our hydroponic gardening project in Fiji.
Eco Farming, Guatemala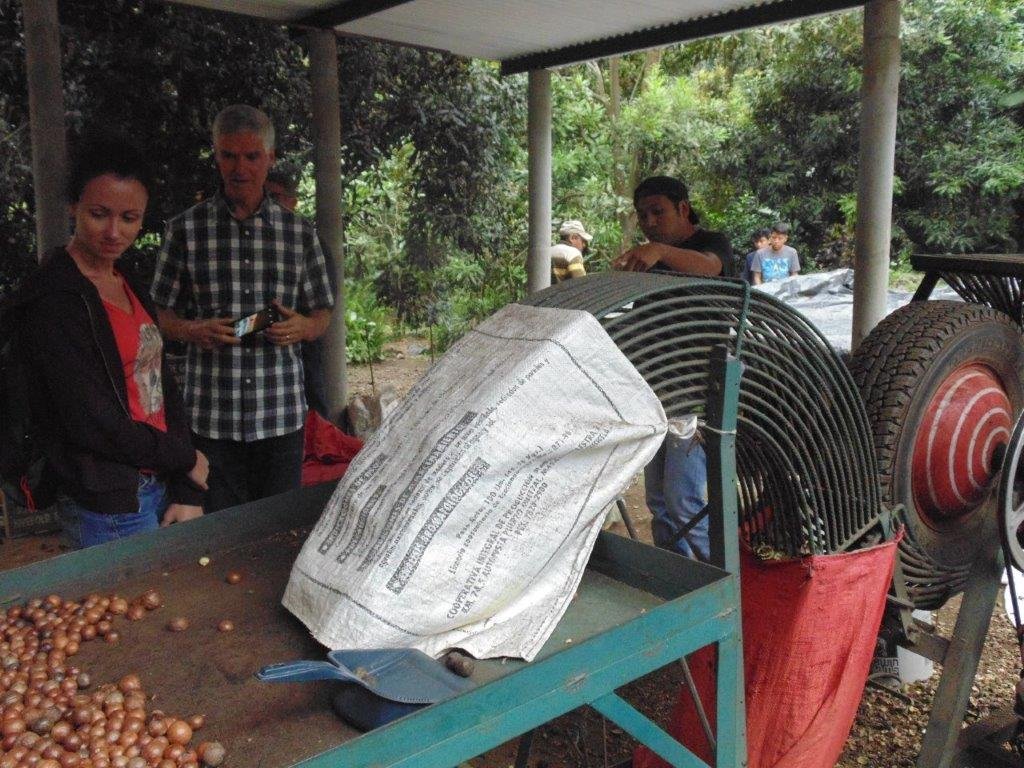 Guatemala is prone to natural disasters, such as hurricanes, flooding, earthquakes, and landslides. This leaves the landscape and homes ruined and many people struggling. Deforestation and other environmental issues have become a big problem in the county and working conditions on farms can be less than ideal.
To assist the farmers, volunteers will learn from them and help by assisting in planting and production, keeping costs down. You will learn and provide assistance in every step of production, from growing, harvesting, and processing the crops and yield.
For anyone who loves coffee, this project will be of great interest to you, where you can help in every stage of the process. You'll work on farms just outside of the UNESCO World Heritage Site of Antigua, which is a beautifully colourful town, with the backdrops of mountains in the distance.
More info on our farming project in Guatemala.
Food Security & Farming, Kenya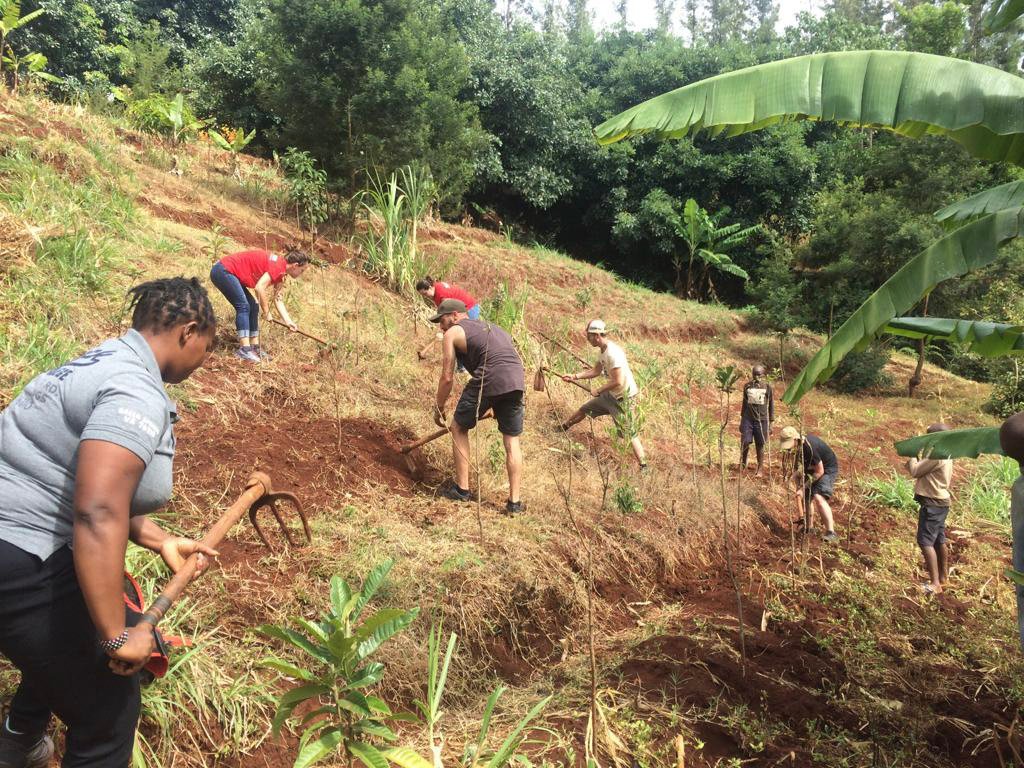 Agriculture is the main economic industry of Kenya and the primary income source for most households. Your support provides lasting opportunity to family businesses, by assisting on local farms.
Help with planting, weeding, watering, picking and helping to package fruits and vegetables, as well as maintain the farm and helping with the family's livestock.
This unique project will allow you to assist on local farms, learning how they practice sustainable farming through both traditional and hydroponic methods. Learn about soil-less farming on avocado, mango, macadamia, coffee, and tea farms.
Volunteering in the Gatanga region creates employment opportunities for the local coordinators and assists with keeping costs down for the farmers, enabling competitive opportunities for the farms involved.
More on farming in Kenya.
Nature Reserve, Costa Rica
For those wildlife enthusiasts out there, Costa Rica is home to an array of diverse and unique wildlife, as well as flora and fauna. Help keep Costa Rica's natural biodiversity alive and slow down the effects of climate change by working on conservation efforts.
Help in four different areas, such as maintaining trails in the nature reserve, education to the locals and visitors to the reserve on how best to protect the local area, beach cleaning and conservation, and ongoing research. Depending on which area you are positioned in, you may also lead school groups, do some light construction work, or take part in day patrols.
The nature reserve has plenty of wildlife, including seabirds, including pelicans, frigate birds and laughing gulls, white-tail deer, armadillos, howler monkeys, capuchin monkeys, as well as wild cats like ocelots and jaguarundis.
Learn more about this exciting nature reserve project in Costa Rica.
Maasai Women's Empowerment, Tanzania
Traditionally patriarchal, communities in the tribal areas of Tanzania are beginning to change, and the women are starting to use their skills to earn an income. Because of the focus on domestic work and taking care of the animals, many of the Maasai women have not had an education.
On this project you will help to communicate to the women (with the help of a local supervisor), on the best practices for financial security, earning and taking care of their money. By protecting their earnings, they gain greater freedom and can help to support their children, as well as gaining independence and confidence.
You can run workshops, give basic financial advice, teach English, encourage, and educate on the importance of sending children to school, and to work with the women on any challenges they face.
You will stay in an authentic Maasai village, which will be basic but comfortable. This is the chance to truly immerse yourself into another culture and to whole-heartedly get involved. This is rustic and off the beaten path volunteering!
Find our more on women empowerment in Tanzania.
IVI have many more volunteer abroad programs to explore, see here for all volunteer projects.