When it comes to planning a trip to South America, there are several breathtaking countries to choose from. Peru, Costa Rica, and Guatemala stand out as popular destinations, each offering unique experiences and a rich cultural heritage. In this post, we will explore these three amazing countries, looking at what they are known for, their vibrant cultures, the best things to do, the weather, and ultimately, why you should consider volunteering there!
Peru
Peru is a country that captivates travellers with its diverse landscapes, ancient ruins, and intriguing history. Known for its awe-inspiring archaeological sites, the most famous of which is Machu Picchu, Peru offers a glimpse into the ancient Inca civilization. The vibrant capital city of Lima showcases a fusion of indigenous, European, and Asian influences, reflected in its culinary scene. Don't miss the chance to try ceviche, a popular Peruvian dish.
Volunteer projects in Peru
Here are the projects currently running in Peru. Click on each one to find out more!
– Animal Care & Rehabilitation
– Indigenous Community Immersion
Things to do in Peru
Here are just some of the things you can do in Peru…
Explore the Legendary Machu Picchu:
Embark on the iconic Inca Trail or take a scenic train ride to reach this ancient citadel.
Marvel at the well-preserved ruins and soak in the awe-inspiring panoramic views.
Discover the Enigmatic Nazca Lines:
Take a flight over the Nazca Desert to witness the massive geoglyphs etched into the desert floor.
Unravel the mysteries behind these ancient drawings.
Immerse Yourself in Lima's Cultural Tapestry:
Wander through Lima's historic centre, a UNESCO World Heritage site.
Visit the Larco Museum to admire its collection of pre-Columbian artifacts.
Indulge in the culinary delights of Lima, renowned for its fusion cuisine and fresh seafood.
Venture into the Amazon Rainforest:
Embark on a jungle adventure to explore the incredible biodiversity of the Peruvian Amazon.
Spot exotic wildlife, take guided nature walks, and learn about indigenous cultures.
Experience the Majestic Colca Canyon:
Journey to one of the world's deepest canyons and witness breathtaking vistas.
Engage in hiking, birdwatching, and immerse yourself in the local culture.
What's the weather like in Peru?
Peru's climate varies due to its diverse geography. The coastal regions experience mild temperatures, while the Andean highlands are cooler, and the Amazon rainforest is hot and humid. The best time to visit Peru is during the dry season from May to September when the weather is generally favourable for outdoor activities.
Costa Rica
Renowned for its unparalleled biodiversity and stunning natural landscapes, Costa Rica is a paradise for nature lovers and adventure seekers. With lush rainforests, active volcanoes, and pristine beaches, this Central American gem offers a plethora of activities. Embark on a thrilling canopy tour through the treetops, hike in the verdant Monteverde Cloud Forest Reserve, or relax on the sun-kissed shores of Manuel Antonio National Park.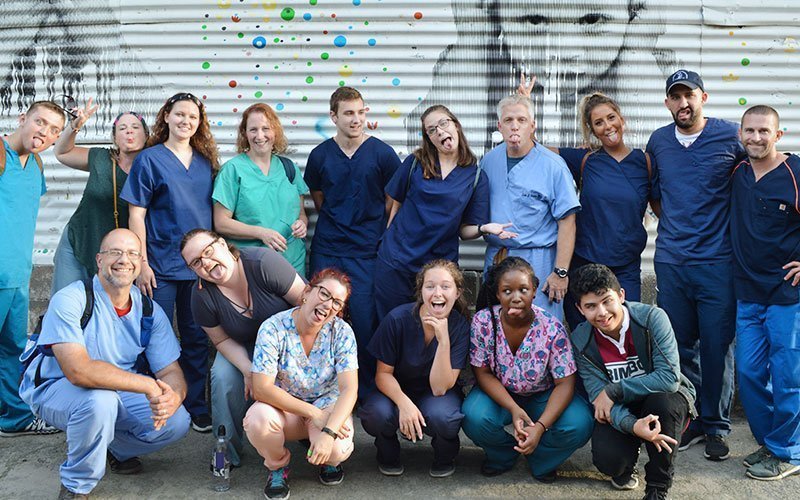 Volunteer projects in Costa Rica
Here are the projects currently running in Costa Rica. Click on each one to find out more!
Things to do in Costa Rica
Costa Rica takes immense pride in its commitment to environmental sustainability, earning it a reputation as a leader in eco-tourism. Visitors can explore protected areas like Tortuguero National Park, famous for its sea turtle nesting grounds, and Corcovado National Park, home to a staggering array of wildlife.
Delight in the Monteverde Cloud Forest Reserve:
Walk along suspension bridges amidst the lush cloud forest.
Spot rare bird species and discover unique flora and fauna.
Witness the Wonders of Tortuguero National Park:
Explore the park's intricate network of canals and witness nesting sea turtles.
Enjoy guided tours, wildlife spotting, and breathtaking boat rides.
Bask in the Beauty of Manuel Antonio National Park:
Relax on pristine beaches and swim in crystal-clear waters.
Hike through lush rainforests and spot monkeys, sloths, and colorful birds.
Seek Adventure in Arenal Volcano National Park:
Hike to the summit of the majestic Arenal Volcano.
Soak in natural hot springs and enjoy thrilling zip-line tours.
Discover the Vibrant Marine Life at Corcovado National Park:
Snorkel or scuba dive in the rich coral reefs of this biodiverse park.
Encounter dolphins, sea turtles, and an array of tropical fish.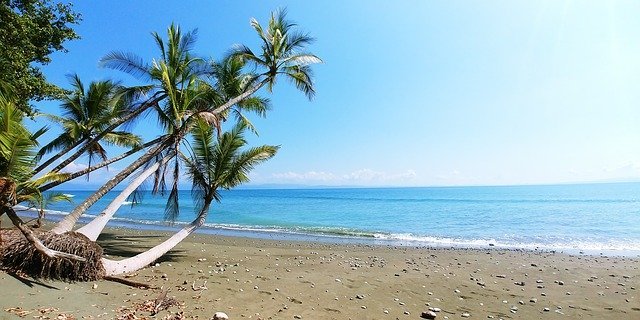 What's the weather like in Costa Rica?
The country enjoys a tropical climate throughout the year, with a rainy season from May to November. However, the dry season from December to April offers the best weather for outdoor adventures and beach activities.
Guatemala
Rich in Mayan history and colonial heritage, Guatemala offers a remarkable blend of ancient ruins, colourful markets, and charming colonial towns. The UNESCO World Heritage site of Tikal is a must-visit, featuring towering Mayan temples rising above the jungle canopy. Explore the charming town of Antigua, with its well-preserved Spanish Baroque-influenced architecture and cobblestone streets.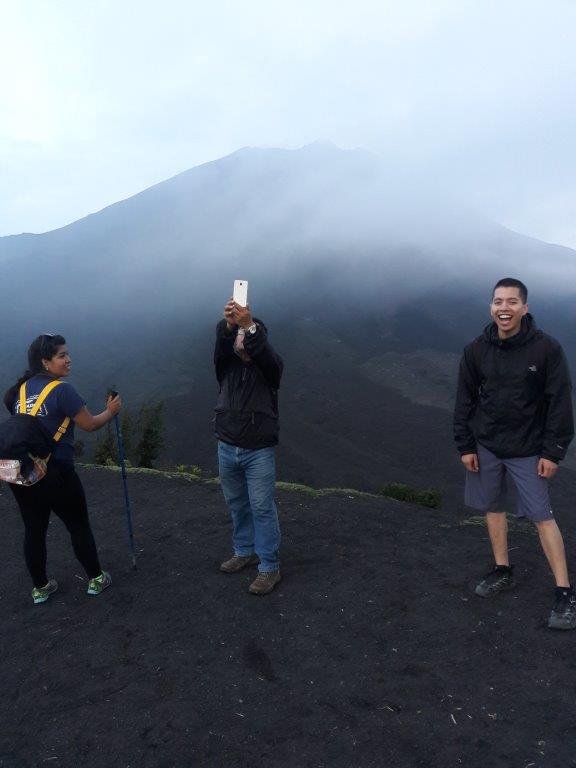 Volunteer projects in Guatemala
Here are the projects currently running in Guatemala. Click on each one to find out more!
– Community Healthcare & Nutrition
Things to do in Guatemala
Lake Atitlán, surrounded by volcanoes and traditional Mayan villages, is a true gem. Take a boat ride across the serene lake, hike the nearby volcanoes, or immerse yourself in the local culture at the bustling Chichicastenango market.
Unearth the Mysteries of Tikal:
Explore the ancient Mayan city surrounded by lush jungles.
Climb towering temples for breathtaking views of the archaeological site.
Immerse Yourself in the Colonial Charm of Antigua:
Stroll through cobblestone streets and admire well-preserved Spanish Baroque architecture.
Visit historic cathedrals and experience Semana Santa (Holy Week) processions.
Soak in the Beauty of Lake Atitlán:
Take a boat ride across the serene lake, framed by picturesque volcanoes.
Explore indigenous villages, interact with locals, and shop for traditional crafts.
Experience the Lively Chichicastenango Market:
Immerse yourself in the vibrant atmosphere of one of Central America's most famous markets.
Browse through colourful textiles, intricate handicrafts, and local artwork.
Witness traditional Mayan rituals and ceremonies.
Trekking and Volcano Climbing:
Challenge yourself with a hike up Pacaya Volcano and witness lava flows up close.
Embark on a thrilling adventure to climb Acatenango Volcano and enjoy breathtaking views of neighbouring Fuego Volcano.
Explore the Mayan Ruins of Copan:
Cross the border into Honduras to visit the UNESCO World Heritage site of Copan.
Admire the intricate Mayan sculptures, hieroglyphic staircases, and ancient temples.
Relax in Semuc Champey's Natural Pools:
Discover the natural beauty of Semuc Champey, a series of turquoise pools cascading over limestone formations.
Take a refreshing swim, explore nearby caves, and enjoy the peaceful ambiance of this hidden gem.
Sail through Rio Dulce:
Cruise along the scenic Rio Dulce, surrounded by lush rainforests and dramatic cliffs.
Visit the idyllic town of Livingston, known for its Afro-Caribbean culture and cuisine.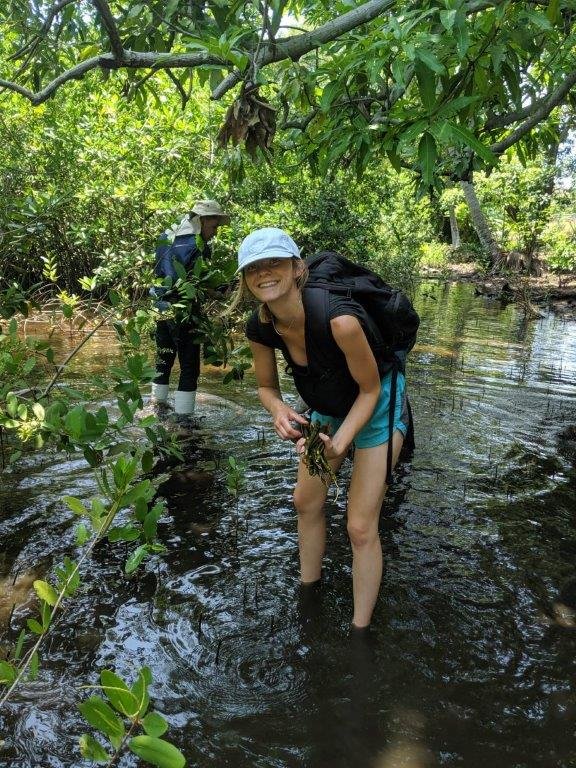 What's the weather like in Guatemala?
Guatemala experiences a pleasant climate year-round, with cooler temperatures in the highlands. The dry season, from November to April, is generally considered the best time to visit.
Why Should You Visit?
All three countries offer captivating experiences and a wealth of cultural treasures. Peru beckons with its ancient ruins, diverse landscapes, and world-renowned cuisine. Costa Rica enchants with its commitment to sustainability, extraordinary biodiversity, and adrenaline-pumping adventures. Guatemala entices visitors with its Mayan heritage, colonial charm, and picturesque landscapes.
Whether you are an adventure seeker, history buff, nature lover, or simply someone looking to immerse yourself in a new culture, these three countries have something to offer for everyone. Here are a few more reasons why you should consider visiting Peru, Costa Rica, or Guatemala:
Peru is a destination that allows you to step back in time and witness the grandeur of ancient civilizations. The iconic Machu Picchu, perched high in the Andes, offers an unforgettable experience as you explore the well-preserved ruins and marvel at the ingenuity of the Inca civilization. Additionally, Peru's culinary scene is a delight for food enthusiasts, with diverse flavours and unique ingredients that showcase the country's rich cultural heritage.
Costa Rica, known as the "Switzerland of Central America," is a nature lover's paradise. The country's commitment to preserving its biodiversity is evident in its extensive system of national parks and protected areas. From dense rainforests teeming with wildlife to mesmerizing coral reefs and pristine beaches, Costa Rica offers endless opportunities for wildlife encounters, hiking, surfing, and snorkelling. The country's emphasis on sustainable tourism ensures that you can explore its natural wonders responsibly.
Guatemala, with its Mayan ruins and colonial architecture, offers a glimpse into its rich indigenous history and Spanish colonial past. The ancient city of Tikal, with its towering temples rising above the jungle canopy, is an archaeological marvel. In Antigua, the beautifully preserved colonial town, you can wander through vibrant streets lined with colourful buildings, visit stunning cathedrals, and experience traditional markets bustling with local crafts and textiles.
It's important to consider the weather when planning your visit to these countries. Peru has diverse climates due to its varied geography, so pack accordingly. Costa Rica has a tropical climate, meaning it can rain at any time, but the dry season offers the best weather for outdoor activities. Guatemala's highlands enjoy a mild climate, while the coastal areas can be hotter. Research the specific regions you plan to visit to ensure you pack suitable clothing and accessories.
In conclusion, choosing between Peru, Costa Rica, and Guatemala is a delightful dilemma. Each country boasts its own unique attractions, cultural treasures, and natural wonders. Whether you're drawn to ancient ruins, lush rainforests, stunning beaches, or vibrant markets, these destinations offer a wealth of experiences that will leave you with lifelong memories.
So, whether you decide to embark on an unforgettable journey through Peru's ancient ruins, immerse yourself in the biodiversity of Costa Rica's rainforests, or explore the rich Mayan heritage of Guatemala, you can rest assured that your visit to any of these incredible South American countries will be a truly enriching and unforgettable adventure.