Disaster Relief Programs Abroad
Help out vulnerable communities abroad, who have been affected by natural disasters, or who are fleeing war.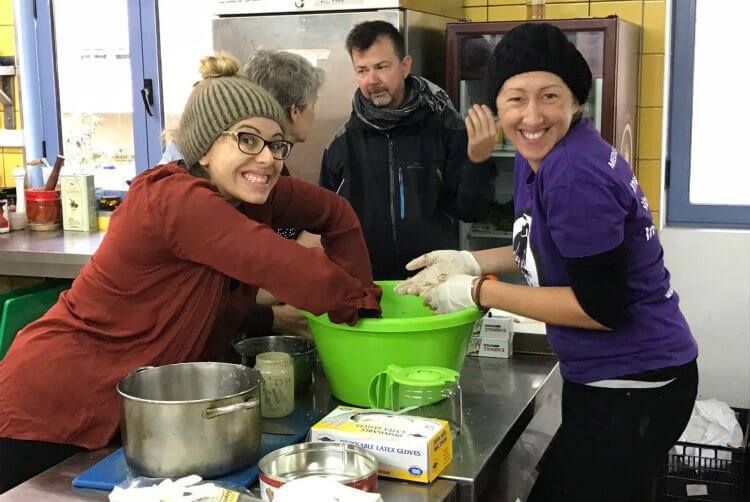 Who can volunteer on disaster relief projects?
Anyone is welcome to apply. There is always something to get involved with!
Skilled workers are highly encouraged to apply, this could be medical professionals, labourers, teachers, social workers, etc. Your experience and skills will be much valued on these projects.
For those with little experience, there are always areas to get involved in, from handing out supplies in the refugee camps, to painting and decorating schools and communtiy buildings.
Any help will be appreciated.
ALL DISASTER RELIEF PROGRAMS
What do disaster relief programs involve?
We respond to worldwide issues, such a environmental disaters like hurricanes, to the refugee crisis in Europe. IVI work with local NGO's on the ground, who provide valuable support and know where the help is needed. We have programs responding to the refugee crisis in Greece, where you can help with people coming of the boats, assist in refugee camps and help distribute emergency supplies.
We also have natuaral disaster projects in hurricane and earthquake prone countries such as Vanuatu and Nepal. Volunteers can help to rebuild structures, clean debris and renovate buildings that have been damaged.
FIND OUT HOW TO APPLY
Disaster Relief Programs Abroad

Tunli
Construction, Nepal
"It was my first time in nepal and i really enjoyed being amongst mountains, experiencing a little of the local culture and making new friends from around the world."