Volunteering abroad is an incredible way to give back on your travels. IVI employ a comprehensive safety to oversee health and safety protocols and minimise risks across all our programs. This equips volunteers with the necessary knowledge and assurance to maintain their well-being, security, and health effectively.
Our Values
At IVI, the welfare and safety of our valued volunteers is paramount. We are wholly committed to establishing a protective and nurturing environment that guarantees the utmost care and security for all those who generously dedicate their time and energy to our initiatives.

Our approach to volunteer health and safety is designed to mitigate risks and foster a secure atmosphere throughout your participation. We uphold a comprehensive strategy in managing potential hazards and responding effectively to any unforeseen situations.


Some of the ways we manage our projects, to make sure they are meeting the correct guidelines and policies.
Fundamental principles of our health and safety protocol:
Support you will receive...
- We manage volunteers expectations of our projects by detailing what to expect and giving any necessary advice on what to expect at your chosen destination.

- You can message us at any time during the planning stage to help you prepare for your trip. Ask as many questions as you like!

- A detailed welcome pack and project pack is provided, so you can be fully prepared for your trip. You will also be given local contact numbers in case of an emergency.

- Program fees include a free airport pickup, so you can safely arrive at your project accommodation. Our local teams are always on hand for any support or advice you may need whilst on the program.

- An orientation is provided at most of our programs, where you will learn a bit about the culture, safety tips, local tour, and what to expect on your program.

- Our programs all have risk assessments carried out to help mitigate potential risks and keep volunteers safe.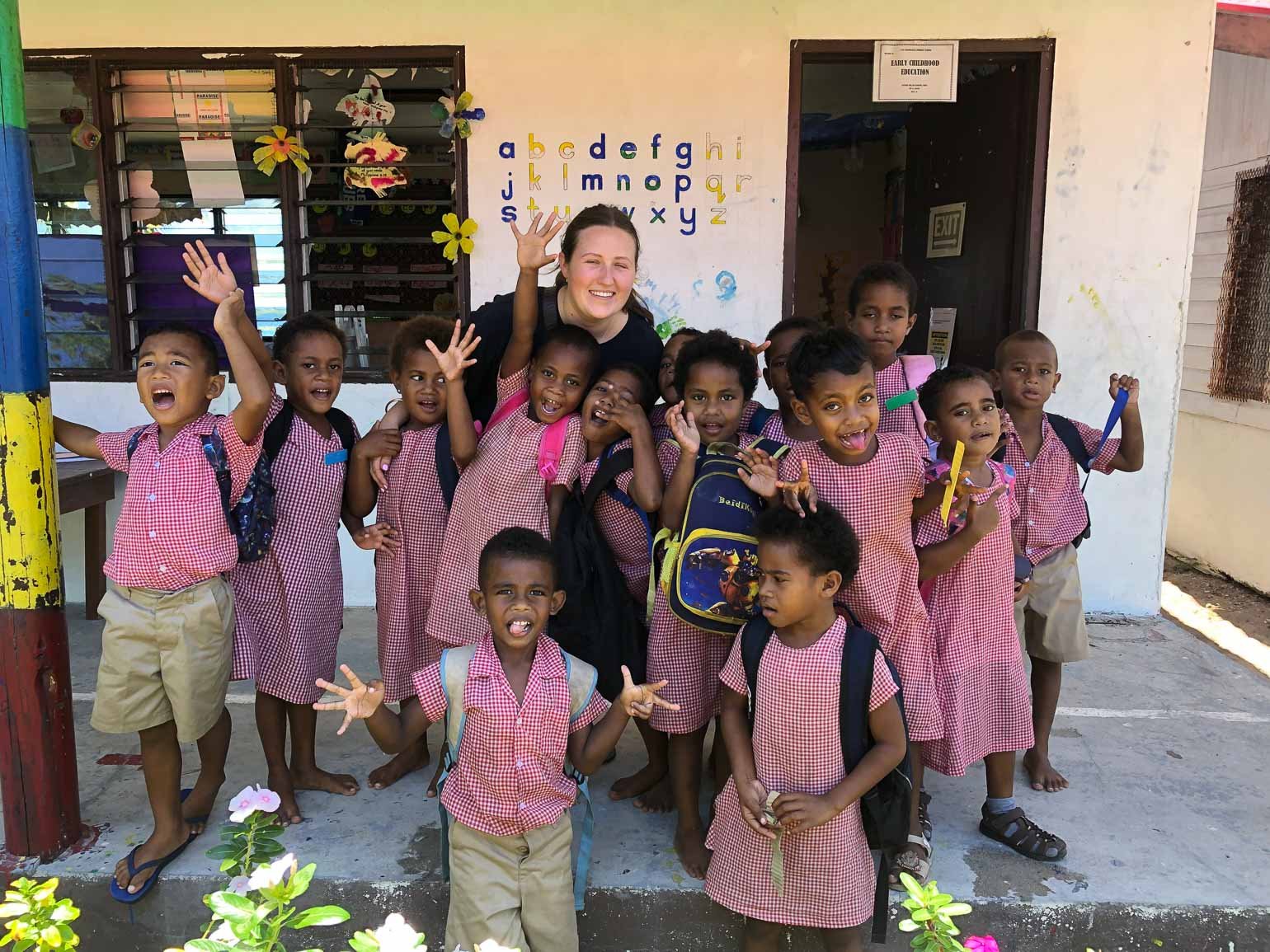 Madison
Fiji Kindergarten Teaching
"All the coordinators were so lovely and created such a welcoming environment. I really enjoyed the food, being vegetarian I was worried about the food situation but the coordinators were so accommodating and made an entirely vegetarian meal specifically for my cousin and I every day. The accommodation was also nice and comfortable."
More policies from IVI...