I have just spent 3 weeks on Bali and enjoyed every minute of it.
Going there, all by myself, I was a bit nervous. I didn't know what to expect, so I expected nothing. During the first breakfast with the other participants I already felt at home and welcomed. We also met our coordinators who took very good care of us during our whole stay there.
The first week was introduction week and it was SO fun. We got to experience all of the Balinese culture, visit temples, be part of the flower offering and explore the city with the help of our coordinators. I went in March which is in the end of their raining season so we did also experience a lot of rain during our tours.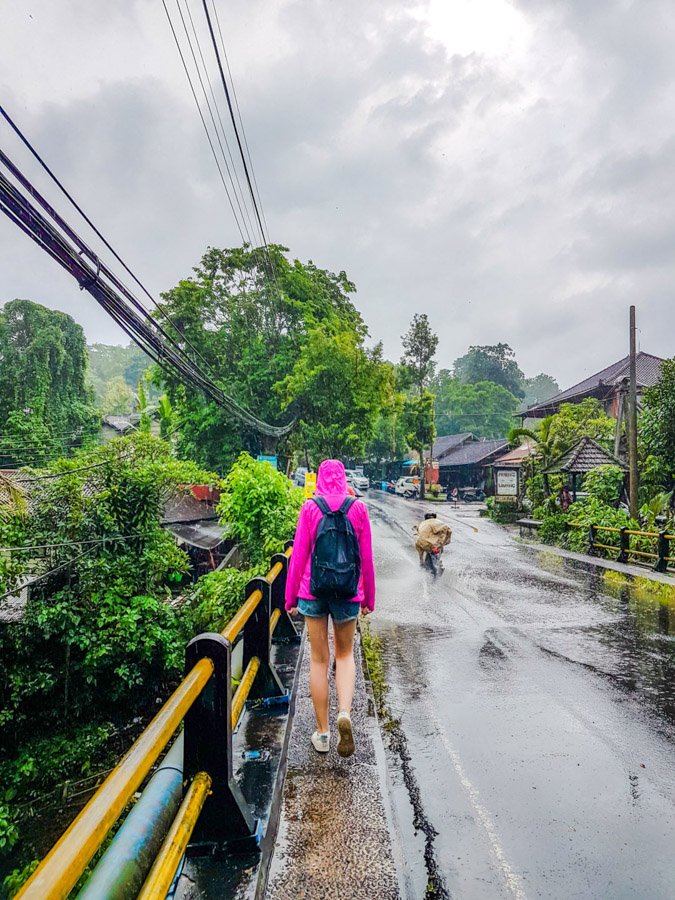 I learnt that most of Bali believes in hinduism and that reflects very much in their culture, which is very different from my own culture. Visiting temples, watching a traditional balinese dance show and learning the language really makes you feel like you are a part of their culture. Even If you don't believe in hinduism it's nice to enjoy the culture.


One of my favorite days during the introduction week was the day we had a cooking class and our coordinator taught us how to make typical balinese food like Gado-Gado, sweet tempe and fried banana. Most of the balinese food is vegetarian, which makes me, a vegetarian, very happy. If you ever go to Bali you must try the Sweet tempe, it's amazing.
During that lunch we got to discuss a lot of different topics with our coordinator, who was very open to talk about his beliefs and his culture. We realised that in some cases we have very different opinions and other cases we think very similar. It's cool to see that even if we grew up in so very different conditions and so far from each other, we can still agree on a lot of things.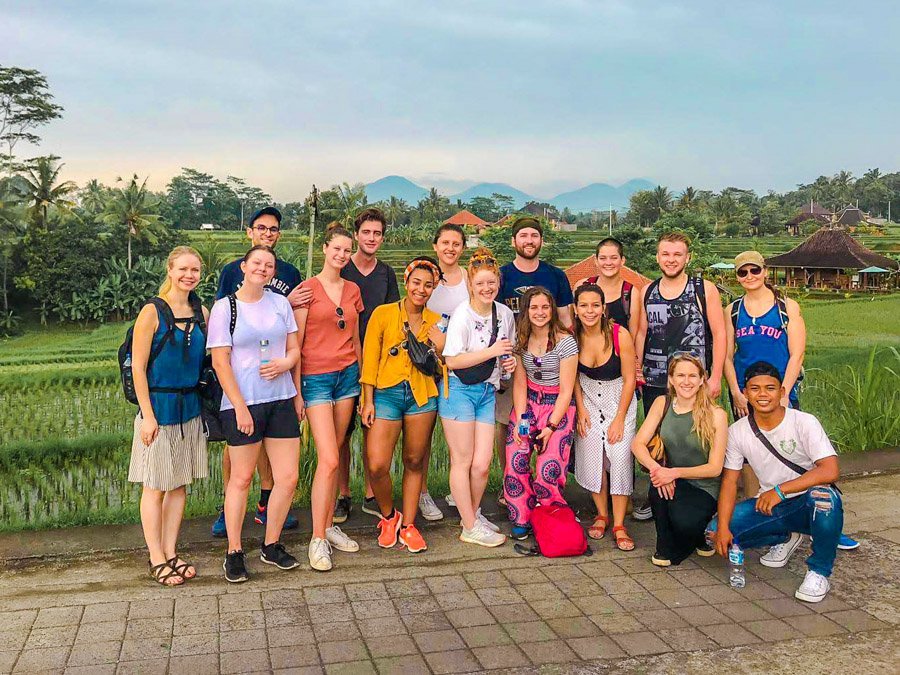 Without knowing it, I went there the week that Bali celebrated their new year (they have a different calendar). Because of this there was a big festival in the town, where we lived, called the ogoh-ogoh festival. People carry big, scary looking mascots which are supposed to capture all the bad spirits and then later in the night you burn the big "monsters" and the bad spirits inside them. The first day of the new year is celebrated in total silence. You are not allowed to work, no fire, no travel and no partying. That day me and the other participants had to stay at home and not use any electricity. We ended up playing games the whole day and night so we didn't bother that the wifi was off.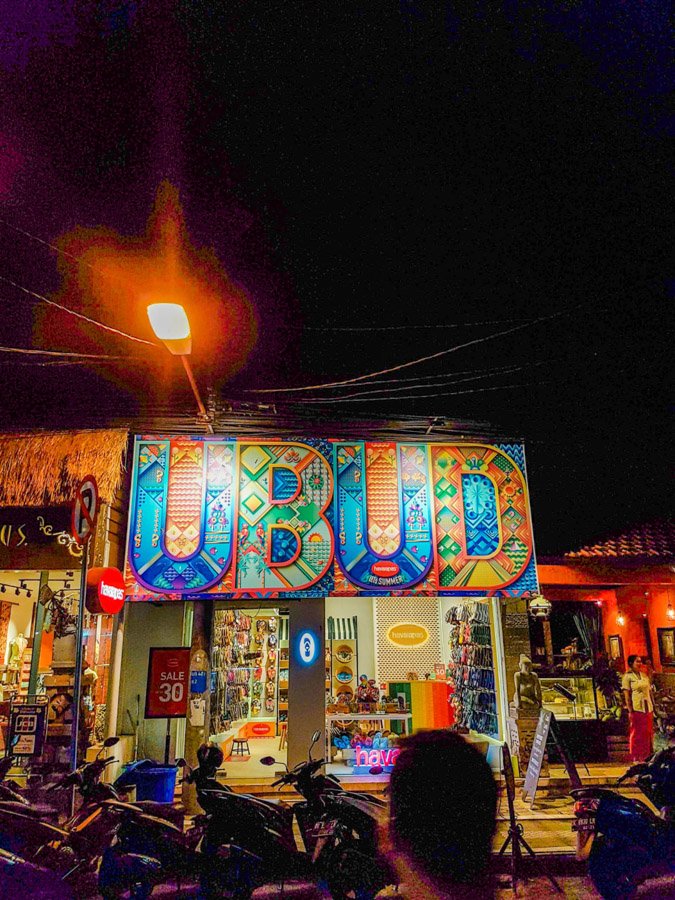 At the end of introduction week I felt so happy that i got to do this with these amazing people around me, not only the other participants but the coordinators and the staff at the accommodation as well. I was so excited for the next two weeks.
The second week it was time to work, we had got our schools, the curriculums and the groups on Friday so that we would be ready on Monday. Since I was in primary school I had planning in the morning and teaching in the afternoon. In our first week, we mostly tried to understand at what level the students' english was and we planned to work from there. We taught them numbers, body parts, shapes, directions, places and clothes. They were only 9 years old, so we taught them very basic english. You've got to start somewhere. When in school, we always had a coordinator with us to help us translate if we were going to explain a game or something the students didn't understand. The coordinators were so helpful there, we literally couldn't have done it without them.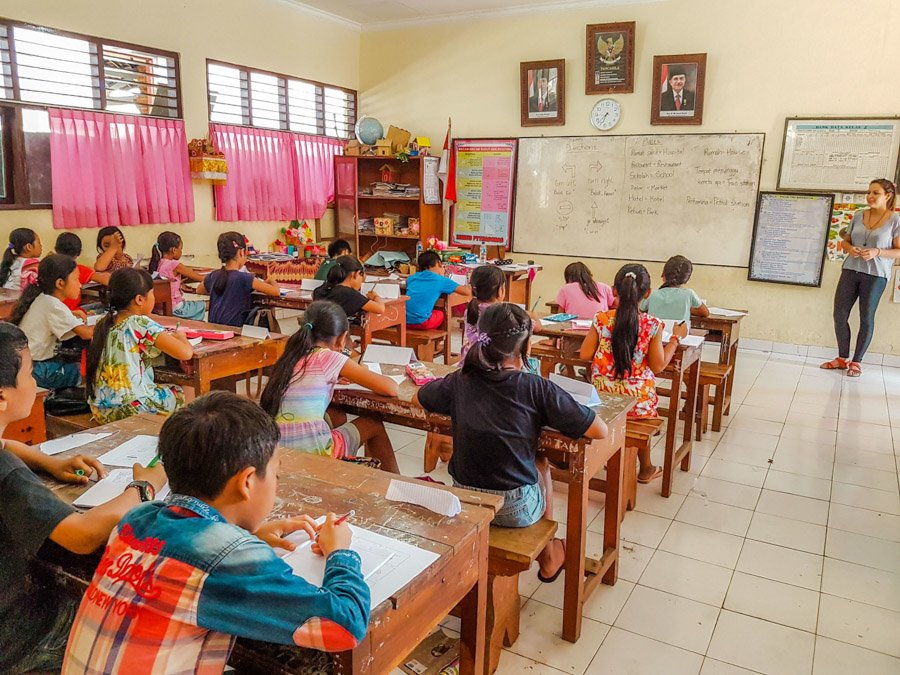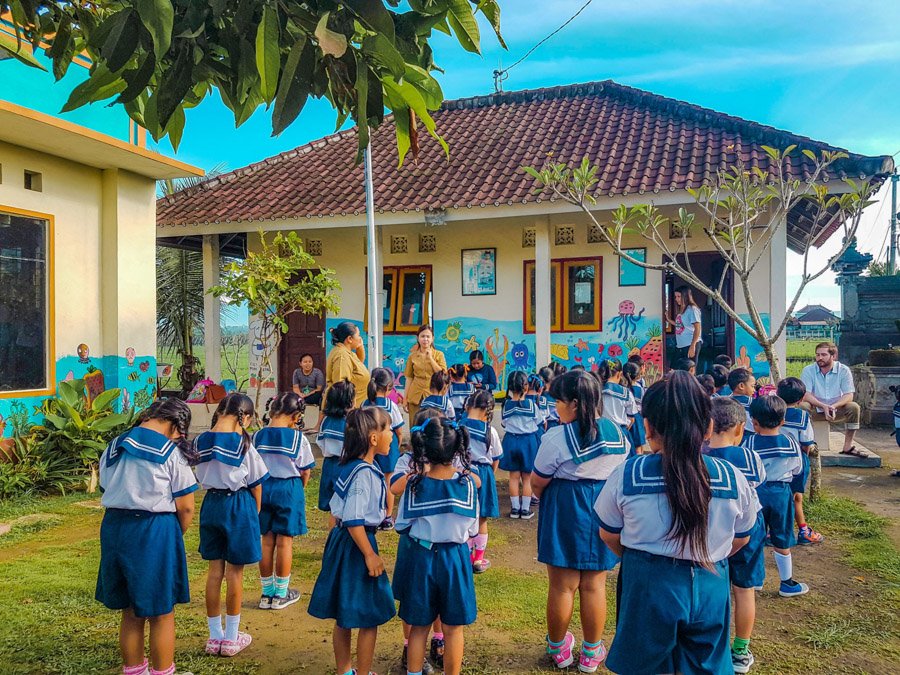 According to balinese traditions it gives you luck in life if you get married in the beginning of the new year. Therefore we had a big wedding at our house in our second week. The son of the house owner was getting married. The whole week was spent preparing for the 700 guests that was going to come on Friday. There was food, flowers, fancy clothes and a lot of people coming and going during the week. I felt so lucky getting to experience both a balinese new years and a balinese wedding, it was amazing.


Because of test week in the ordinary school we got to go to the kindergarten the first days of our third week. Due to the fact that we had our lessons outside of the ordinary schools hours and it wasn't mandatory attendance, we had the student rest after a long day of tests instead of going back to school for another 2 hours of english. It was nice to try kindergarten for a few days. The kids there were only 5 years old and knew almost no english but we had a wonderful teacher there to help us translate. Compared to primary school, kindergarten is more playful. We did some coloring on the theme communication and we played with them a lot, which was very fun!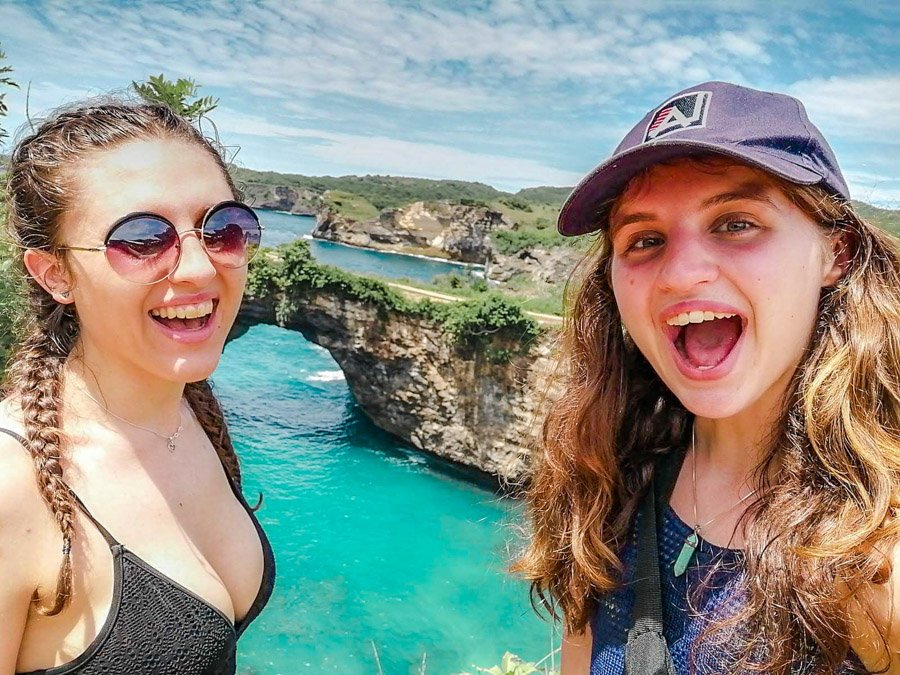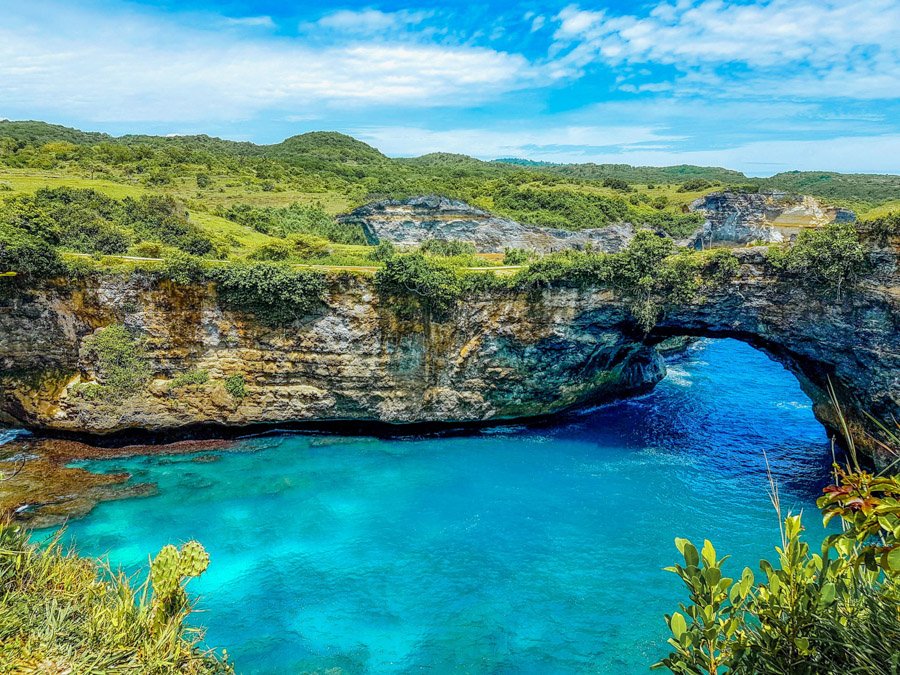 Our last day in kindergarten we also got to experience a birthday party. All the kids in school gathered in a classroom. There were hats handed out to all the kids and the teachers. Cake was served and all the kids got a gift bag to bring home, consisting of candy, a drink and fried chicken.
The last two days of my third week I was back in primary school, in the same class as last week. By now I knew some names and could play with the kids in break. It was so fun being around them and seeing their smiles when we entered the room, it gave me so much energy. They were also very thankful, giving us presents and drawings every other day. Leaving the class on Friday, knowing i was not coming back, was so hard. I really hope that they keep learning and that they go far in life.
Since we had a lot of free time in the weekends and when we weren't teaching or planning we also got to explore the city and surroundings by ourselves. One morning I went to do yoga, another I visited a waterfall nearby. In the evenings when all the participants were done with work. we usually went to a cafe in town or a pub nearby. We came from all over the world and we were so different but all so similar. I can really say I got some new great friends on this trip. Our last night together we went to a karaoke bar, that was a night I am going to remember a long time.
As well as the last night I am going to remember my time in Bali for many, many years. I learnt so much about myself, about the balinese culture, I met so many great people and saw so many stunning places.
If you have the opportunity to be a part of this program- DO IT, you won't regret it. As my mom said, it's the perfect mixture of tourism and working, it can't get better than that. I can just agree. So thank you for making this possible for me and for so many others. Thank you for letting us explore Bali and assist you at the same time.
Ebba Jönsson, Sweden