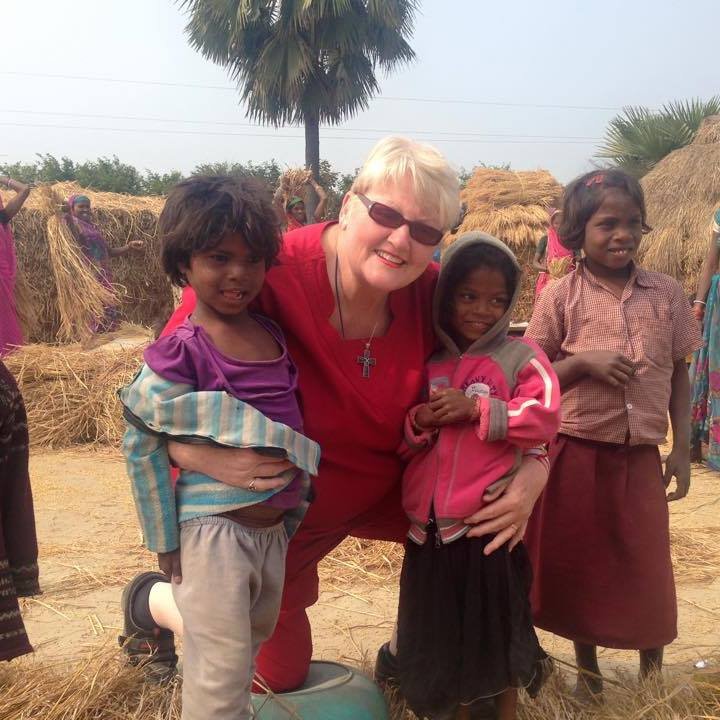 Namaste guys,
I apologize for taking so much time to write to you all as a follow up to my volunteering experience in India……
I had a difficult time trying to recover from the trip and journey and had caught Dhirendra's cold the day I left.
It was an honor and privilege to meet Dhirendra who is a very special and powerful young man. He had me spend most of my time doing medical mission trips into the villages which I know the villagers appreciated. He joined me up with the most amazing Monika Maas and her friend who joined her from Spain Luisa. Luisa runs a Boutique clothes store on the Costa Blanca and she became the greeter/bouncer and medical assistant. Ramesh drove us in Dhirendas car and stayed and interpreted all of the evaluations and sessions of our medical visits which was quite an eye opener for him. Monika Maas, although she drinks and smokes and curses would be just like Mother Theresa. She has the biggest heart, is totally unphasable or shockable and there is nothing she will not do. She is the most 'in the moment' solution oriented person I met there. She also had a lot of Pharma knowledge. I used my lengthy nursing background and training to diagnose and treat some basic conditions but had to refer some serious conditions to the local doctors as it was the right thing to do for the patient. Dhirendra got us more of the medicine we needed and we were able to service several villages. When we worked from school there was so many of us that they drove us in the bus so I never got to ride a bycyle. I did get to ride on a few motor bikes while there which was fun.Dhirendra surprised us with a few outings like ' we are going to visit a school' be ready in 33 minutes. So i gather my bag and off we go. Little did I expect to arrive and be greeted by 500-700 students and their parents who were presenting us with flowers as guests of honour where I had to make a speech!!! He got me in the newspapers twice while there and got me to involve the Minister of Bihar with the group of volunteers as we changed his flight plans on the way to the airport.
I also got to meet Dwarka on several occassions and was so happy for that opportunity.I was picked up and delivered to the airport by car with Monika Maas riding shotgun each time Dhirendra did teach a few Hindi classes which were good and he really simplified things.
Trisha, Florida USA