WHY
we need you in Australia
Prepare food to be given to the homesless
Help to distribute the food
Visit local food banks to gather more food or donations
Talk to the homeless people at the project, listen to their stories, encourage and help to inspire them
Why Involvement Volunteers International?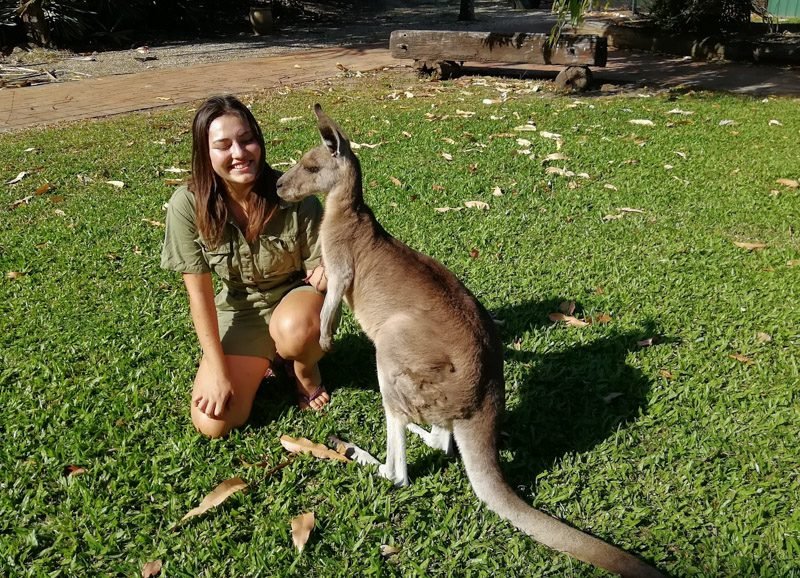 PROJECT NAME: FOOD FOR THE HOMELESS

LOCATION: SYDNEY, AUSTRALIA

START DATES: WEEKLY (SAT/SUN ARRIVALS)

ACCOMMODATION: VOLUNTEER HOUSE (SHARED ROOMS)
MIN DURATION: ONE WEEK

MIN AGE: 16+

SPECIAL REQUIREMENTS: N/A

PROJECT COSTS: From US$645 + APPLICATION FEE
Overview
Homeless people in Sydney? Yes, there are hundreds of homeless people in Sydney and the number seems to increase every year. These people living below the poverty line have various health problems and disabilities. They need short-term support to get back on their feet. Mostly they are Australians, Aboriginals, Torres Strait Islanders, New Zealanders and others.
In this program, you will actively engage in the local community development by working with our local team and various food banks in Sydney. You will assist us to provide food for over 100 homeless people while encouraging them and bringing hope to their lives.
During the week you will visit food banks in the area to negotiate and get excess food items and donations. With the collected food items, you will prepare food for the homeless people. Once the food is prepared you will have the opportunity to distribute the food to the people in need. You will also get to talk to them, encourage them and inspire them to achieve something more in life.
Our project aims at providing, haircuts, shower facilities as well as part-time job opportunities for a few of them in the future.
Location
Sydney is Australia's largest, oldest and most cosmopolitan city, with an enviable reputation as one of the world's most livable and beautiful cities. Known as the Harbour City, Sydney is brimming with history, nature, culture, art, fashion, cuisine and design. Located on one of the world's most beautiful harbours, Sydney also has some of Australia's most famous surf beaches like Coogee and Bondi Beach, beautiful coastline scenery and easy access to the Royal National Park, the world's second oldest national park. Beyond the beautiful coastline Sydney's ethnically diverse streets are full of action, and home to the Sydney Opera House and the Sydney Harbour Bridge, two of Australia's most iconic structures.
Project Tasks
Provide food for the homeless people in Sydney who are unable to earn a living
Encourage and support them till they can stand on their feet.
Visit food banks and prepare the food to be given out
Your accommodation is located in the peaceful suburban city called Beecroft in the Northern Suburbs of Sydney, 25 km from the Sydney central business district (25 to 33 minutes drive). You will be staying in the residential area where you can easily reach all the services and facilities such as supermarkets, ATMs, banks, shopping malls, and restaurants.
The Centre is a comfortable dorm-style accommodation, with up to 4 people in each room. The centre has a well equipped kitchen which you can use to store your food and make your own meals. There is also cozy living room where you can hang out with the fellow volunteers, watch movies and spend time. There is wifi in public areas, lockable rooms, ben linen, water, tea, coffee and laundry facilites (for an extra cost).
Meals are prepared by the volunteers. You will be provided with enough staple food ingredients. Prepare different menus of breakfast, lunch and dinner by yourself and share with the other participants. The cooking facility will be available for you to prepare breakfast from 6.33 am to 8.33 am and 6 pm to 8 pm for dinner.
During weekends, meals will not be provided. However, cold food will be available at the kitchen if you wish to stay at the center during the weekends. Furthermore, you are welcome to use the refrigerator to store your personal food and beverages.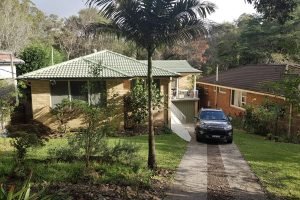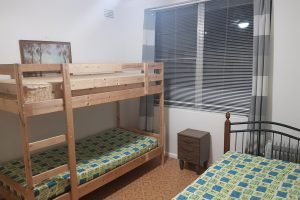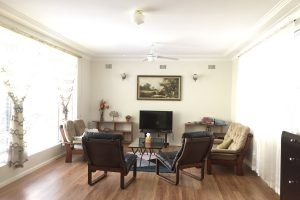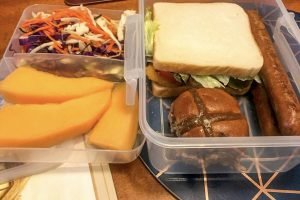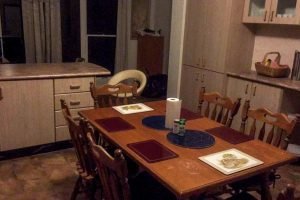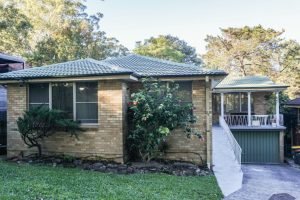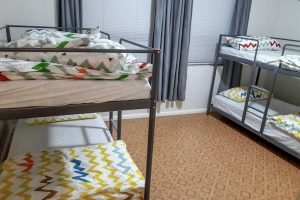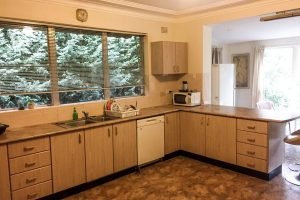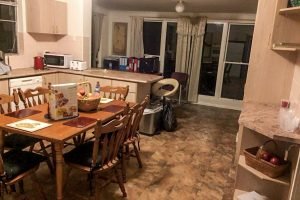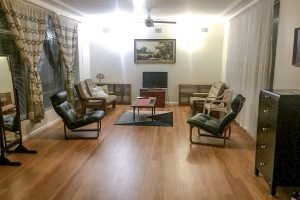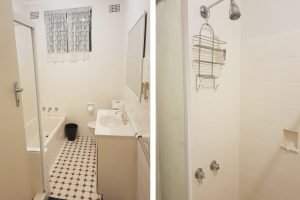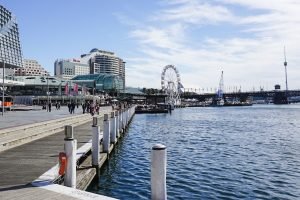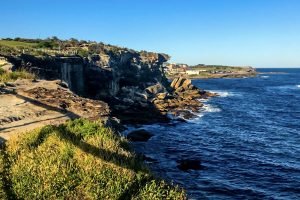 "The Zoo was AMAZING and I loved my time there and can't wait to go back! The zoo is well maintained, the standard of care for all the animals is first rate and Donna and Gill run an efficient ship to keep it all that way. I honestly can't rave about it enough, i loved getting up early every day to do the morning feeding rounds"
"It's hard to tell what I liked most about my stay because there are so many things I loved to do! I guess feeding the crocodiles and kangaroos were two of my favourite tasks to do. In general, interacting with the animals, especially with the birds that have been hand-raised and therefore very tame was fun."
"My highlight of the trip was seeing animals I have never seen before such as kangaroos, wombats and crocodiles at the zoo. We also went to Cape Tribulation and on a boat tour on the river by the rainforest where we saw crocodiles, snakes and a lot of bats. The people living there were really friendly and our accommodation was quite big, we had a lot of space. We also could go swimming in the pool when we finished work."
"The best experience I have had since I've been in Australia. It took me a good week or so to get used to serenity and quietness of working at the zoo, but after that I can honestly say that as the weeks progressed the more enjoyment I took from the job."
"I spent the first 2hs feeding the animals and cleaning the enclosures and then, it varied: I did some painting and raking, burned stuff, cleaned the B&B rooms, prepared the food for the animals, etc."
"Donna and Gil welcome you in a beautiful surrounding (the Daintree!), where you have your own place to cook, sleep, watch TV, relax in the garden or by the pool. We felt at home right away. The job can be hard sometimes especially if it rains a lot making everything a bit more difficult. But we liked every part of what we did, we learned a lot! We fed the animals, did some gardening, cleaning in the zoo, the enclosures, and get the rooms ready in the b&b area."
"I enjoyed both of the placements very much! I highly appreciate Tina and her family for dedicating themselves entirely to save the endangered species from extinction, despite lack of manpower and funding."
There are several places to hold a koala in Australia, one being the Lone Pine Wildlife Sanctuary in Brisbane. These cute animals are just irresistable!
The Great Barrier Reef is a snorkeller's or diver's heaven. With crystal clear waters, and an abundence of marine life, this is a must visit!
One of Australia's most iconic structures, the Sydney Opera House is an impressive building. Wander around the city or head our to one of the beautiful beaches.
Australia is not short of incredible beaches to explore. Whether its for relaxing, having a BBQ or getting active with surfing and other watersports- theres a beach for everyone!
This stunning road leads from the cities of Torquay to Allansford, right on the South coast of Australia. Along the winding coastal road you will spot many beautiful spots, such as the Twelve Apostles.
Uluru is a sacred place to the Aboriginal people. The huge rock stands out from the otherwise vast and barren landscape surrounding it. Head here for sunrise and sunset to see the rock glow a deep red colour.
Ready to Volunteer in Australia?