* Currently not running. Check back soon or join another exciting project!
WHY
we need you in Cambodia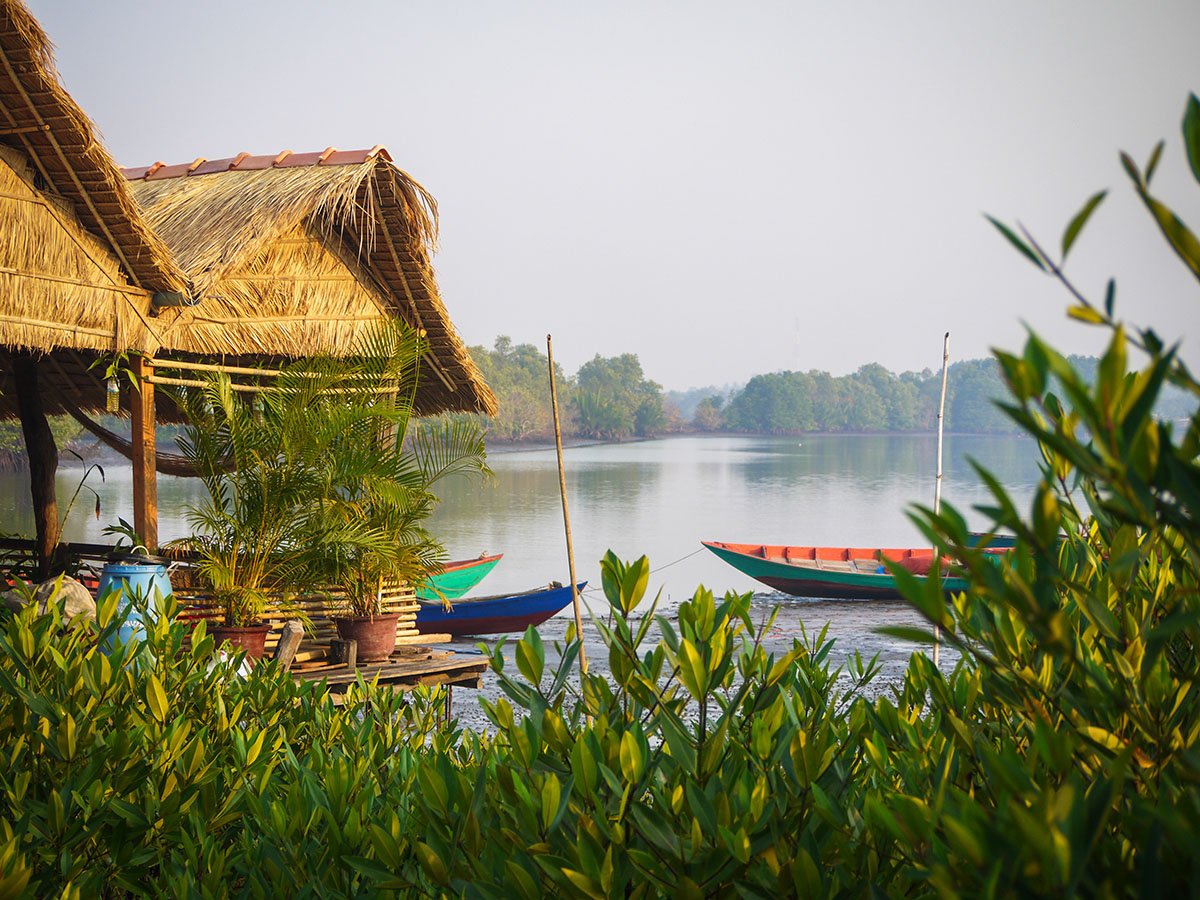 Why Involvement Volunteers International?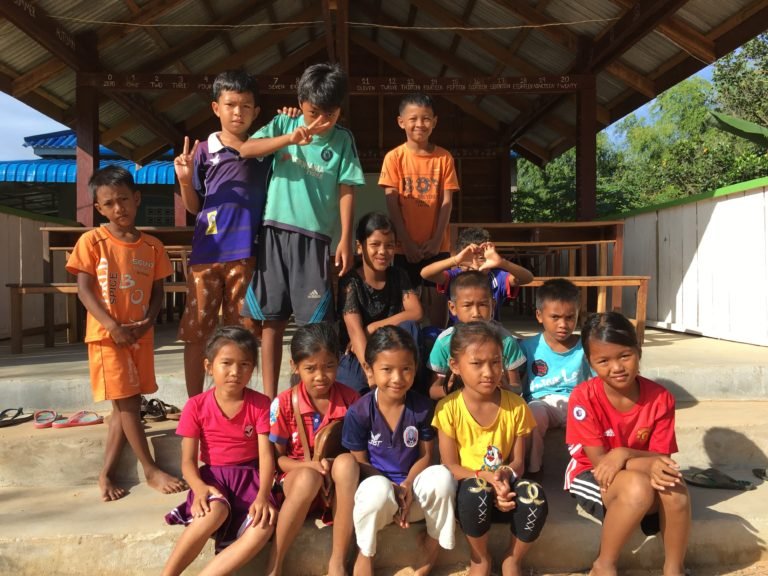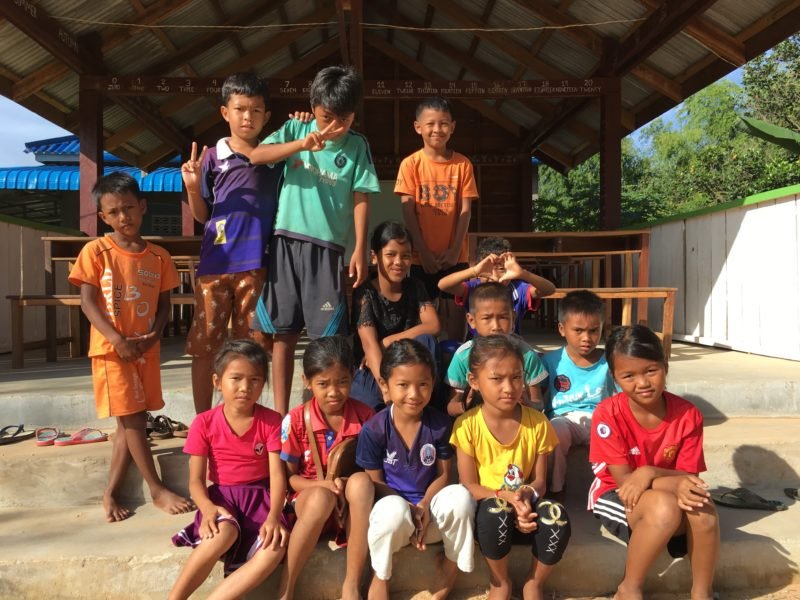 PROJECT NAME: MANGROVE ENVIRONMENTAL CONSERVATION

LOCATION: KAMPOT, CAMBODIA

START DATES: WEEKLY (SAT/SUN ARRIVALS)

ACCOMMODATION: RIVERSIDE BUNGALOW (SINGLE/ TWIN ROOM)
MIN DURATION: ONE WEEK

MIN AGE: 16+

SPECIAL REQUIREMENTS: N/A
Overview
Kampot is often viewed as a place which truly reflects rural Cambodia. With its slow paced, relaxed and vibrant environment intertwined with its beautiful landscape, it offers a truly unforgettable experience. Of the town's 2,500 inhabitants, over 80% are directly dependent on the region's long-standing fishing industry. A vital necessity for this is the management of mangrove plantation. Unfortunately, in recent years, numerous mangrove sites have been removed from the river banks. Instead, many locals favour salt plantations, as these offer a greater short-term profit. This has contributed to a severe increase in illegal fishing within the province.
The aim of this project is to conserve mangrove plantations. The objective is to reverse the trend of removing mangrove sites, which has seen a rapid increase during recent years as local salt farms have taken precedence. This can realistically only be achieved through the education of younger generations, combined with the continual physical work of planting new mangroves.
Location
Kampot, situated in south western region of Cambodia is becoming very popular due to it's abundance of natural beauty and french cultural heritage. This area is often viewed as the place which reflects the true Cambodia. Slow paced, relaxed yet vibrant with a beautiful environment and landscape. The French architectural legacy still remains in many parts of this town.
Project Tasks
Help local workers to conserve and plant new mangrove seedlings
Teach English and educate the local kids on taking care of the local ecosystem
Get stuck in and work as a team
Volunteers stay in traditional riverside community bungalow. Bedrooms will be shared between 1 to 2 people per room on a single-gender basis. The bathrooms are shared, with cold showers and authentic toilets (bucket style!). For the more adventurous participants, we can offer an open-plan riverside accommodation. Whilst this is the best way to see the nature of the two options, bringing a mosquito net is a must for this. Numerous ATMs and internet cafes can be found in the town (ANZ Royal Bank and Canadia Bank) which is 8km by tuk-tuk. There is almost no 3G reception or WiFi on site.
All food is included during your volunteer stay. You will be provided with three delicious and nutritious meals per day, with traditional local flavorings. The meals will be typical Cambodian, including plenty of vegetarian rice and fish dishes with some western style meals also included.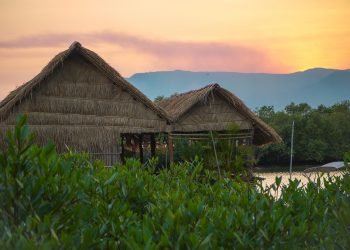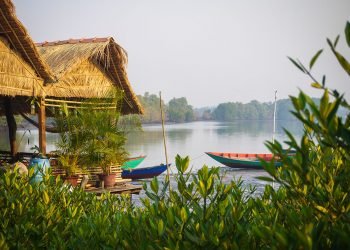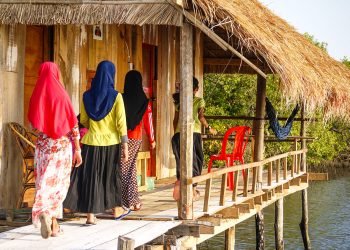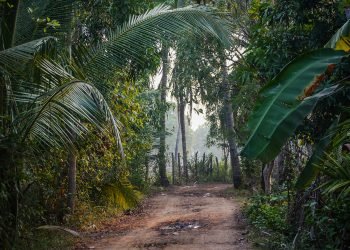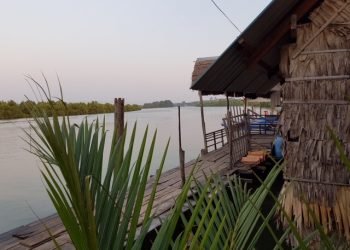 What's Included
Project Materials & Equipment

Pre-departure Expert Advice

Preperation Tools & Checklists

Certificate of Completion
"The volunteering experience in the hospital was fabulous. The doctors and nurses were so helpful and so kind and Mr. Eaw our guide was very very helpful — he managed to get us to see most of the operations and speak to several doctors."
"Contrary to anywhere else, in the hospital everyone wears thongs (including in the operating theatre!)Thank you so much for organizing this placement so quickly for me, I absolutely loved it, and defiantly met my expectations. Hope I can go one day again."
"Highlight- Meeting the kids and locals. Food was really good and there was always a lot of it and the accommodation was exactly what I expected"
"Getting to always interact with the students and teachers from other countries was always a positive experience. The team were super friendly and I got really close to them. Food was a new experience and was always really good! "
"They were the happiest most friendly kids, they made my trip so special! A favourite moment was when we poured water into the dirt and built sandcastles to pretend we were in Australia! They loved it"
"Each day was a different mix of planting and collecting seeds which made it all very interesting. Collecting mangrove fruits from already established trees was something I had never done before so that was definitely a highlight"
"The biggest highlight was easily the teaching itself. The children are so happy and enthusiastic, making it an absolute pleasure to teach them. The cultural week had some interesting activities and seeing other parts of Cambodia like Ankor Wat"
"Teaching the children in the school in Cambodia was the biggest highlight as watching them learn new things and being so keen and happy to learn was amazing to be a part of. By doing this trip I felt I was able to truly help people rather than just donating to an organisation and felt that I've hugely grown from the experience personally. It was such a rewarding experience"
"I loved the experience, it's taking me a little bit to get back to normal though after that life changing experience."
"It was a wonderful experience and life changing. Everything was great. The food and hospitality was very good and Sem was an excellent host guiding us all the way. Kenneth at the school was so obliging and helpful also."
" I had never worked with cement, trench-building, or brickwork before. But with the help of the construction coordinator and the other volunteers, we were able to accomplish a long drainage trench that would prevent puddling in the new school area."
"Highlights- Working in a rural community and helping out the school and meeting some great people both local and other travellers. Everyone was friendly and helpful and they answered any questions that were asked."
"The school was the best part though, it's so nice there. It's a pleasant 15min ride from the homestay on the bikes, which we did 4 times a day, nothing too strenuous. The kids are great, there's 5 levels of which I had the top level, being the only native English speaker"
Cambodia has some great dive spots off of it's tropical islands. Koh Tang and Sihanoukville are popular places.
If you just want to relax on the beach, then the islands off of Sihanoukville are beautiful. Also check out Rabbit island, a simple island stay but so peaceful!
You can't make a trip to Cambodia without visiting Angkor Wat. This is a stunning temple. Head there for sunrise to get the reflection over the water.
The Mekong River runs through several countries in South East Asia and is a pretty incredible sight. Head on a slow boat or check out the floating markets.
Explore Cambodia's beautiful countryside which is packed full of rice fields, mountains and forests. Check out the town of Battambang and ride the bamboo train (the old one has gone but there is a new and updated one now).
Phnom Penh is the countries capital city and its worth exploring. It's full of life, with plenty of street markets. From here you can also visit the S21 Prison and the Killing Fields.
Ready to Volunteer in Cambodia?