* Currently not running. Check back soon or join another exciting project!
WHY
we need you in Cambodia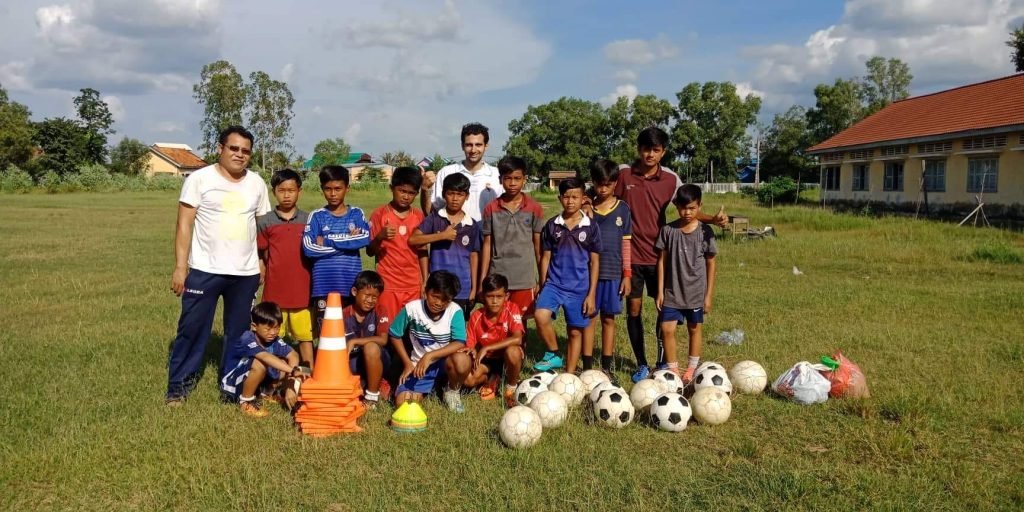 Why Involvement Volunteers International?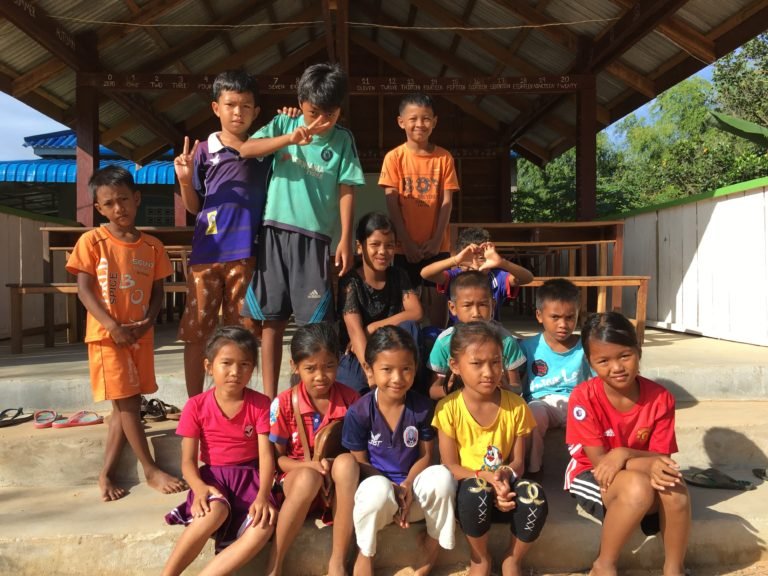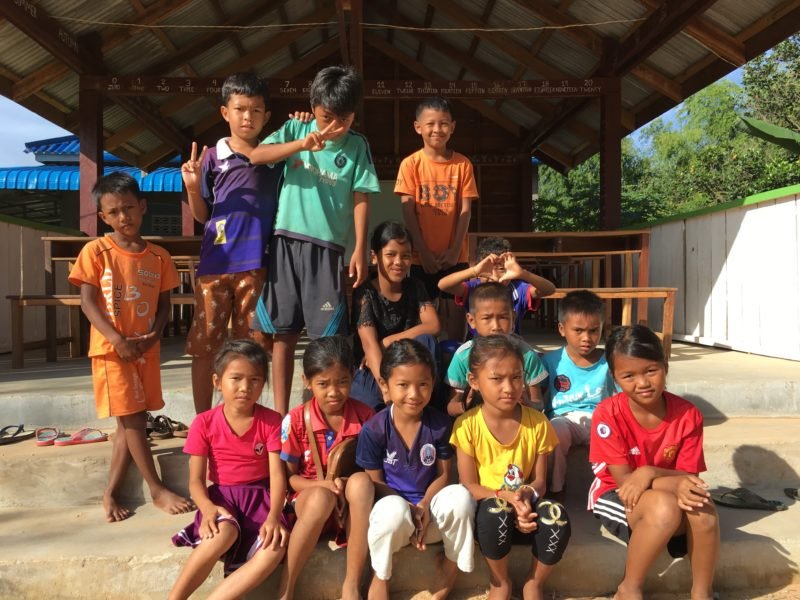 PROJECT NAME: SPORTS COACHING

LOCATION: SAMRAONG, CAMBODIA

START DATES: WEEKLY (SAT/SUN ARRIVALS)

ACCOMMODATION: VOLUNTEER HOUSE (SHARED ROOMS)
MIN DURATION: ONE WEEK

MIN AGE: 18+

SPECIAL REQUIREMENTS: N/A
Overview
This program will involve teaching local children team sport, mainly football (soccer) in a local school located 20-25 minutes away from the accommodation by bike. You will be teaching children from the local football team, so a love for football, accompanied with some football knowledge and/or experience, and team management skills will be needed!
The coaching sessions should be both technical and practical. Your coordinator will share ideas, but you are expected to bring a go-to attitude and lead your group with drills, ideas and fitness exercises.
Keep in mind that equipment may be limited and not exactly what you may be used to, so you may need to be resourceful and creative!
The skills you can teach the children will not only help in the game but also give valuable life lessons and foster their development for further life skills. Not only will you be passing on your knowledge of the sport, but also allowing the children to improve their social interaction skills, as well as learning some English and speaking with people form around the world.
Location
Samraong is a rural village, located North of Siem Reap and right on the border with Thailand. The city of Siem Reap is about 120 km away from Samraong, currently about 4 hours by car, depending on the condition of the road. During raining season the trip may take considerably longer. The rural location allows greater cultural immersion and to really live like a local and gain a deeper travel experience.
Project Tasks
Develop life skills and improve the fitness of children, through sport activities
Provide invaluable and practical experience in coaching
Develop leadership, teamwork and creativity skills through managing the sport group
You will stay in a dedicated volunteer guest house, with max 4 p/room. Every room has its own Western style toilet and shower. The accommodation is basic, but clean & comfortable with local staff sure to go out of their way to ensure you're happy! Wifi is included in public areas . There are no safety deposit boxes however the rooms are lockable. There is a private bathroom per room. Bed linen is provided, however volunteers should bring their own towel. Mosquito nets and fans included but no air con.
There are bikes available, which you can use to explore the area during your free time! There are ATMs in Samraong, as well as a bank. There are numerous local shops where you can get all the basics you might need during your stay. Depending on the location of your accommodation, these may be accessible within a 10 – 15 minute bike ride or walk.
*For participants desiring more comfort and/or privacy, families, couples, and more mature participants, we recommend upgrading to a comfort room, which also has air con. These rooms have more amenities and may be in a different location than the standard rooms, which means that it may be noticeably quieter.
During your stay the meals will be typical Cambodian style, which includes plenty of rice and noodle dishes. On a few occasions there may be meat, but generally speaking there is no western food served. Vegetarian options are available. 3 meals will be provided on weekdays, and 2 meals on weekends (usually breakfast and dinner).
What's Included
Project Materials & Equipment

Pre-departure Expert Advice

Preperation Tools & Checklists

Certificate of Completion
"Getting to always interact with the students and teachers from other countries was always a positive experience. The team were super friendly and I got really close to them. Food was a new experience and was always really good! "
"They were the happiest most friendly kids, they made my trip so special! A favourite moment was when we poured water into the dirt and built sandcastles to pretend we were in Australia! They loved it"
"The biggest highlight was easily the teaching itself. The children are so happy and enthusiastic, making it an absolute pleasure to teach them. The cultural week had some interesting activities and seeing other parts of Cambodia like Ankor Wat"
"Teaching the children in the school in Cambodia was the biggest highlight as watching them learn new things and being so keen and happy to learn was amazing to be a part of. By doing this trip I felt I was able to truly help people rather than just donating to an organisation and felt that I've hugely grown from the experience personally. It was such a rewarding experience"
"I loved the experience, it's taking me a little bit to get back to normal though after that life changing experience."
"It was a wonderful experience and life changing. Everything was great. The food and hospitality was very good and Sem was an excellent host guiding us all the way. Kenneth at the school was so obliging and helpful also."
"Highlights- Working in a rural community and helping out the school and meeting some great people both local and other travellers. Everyone was friendly and helpful and they answered any questions that were asked."
"The school was the best part though, it's so nice there. It's a pleasant 15min ride from the homestay on the bikes, which we did 4 times a day, nothing too strenuous. The kids are great, there's 5 levels of which I had the top level, being the only native English speaker"
Cambodia has some great dive spots off of it's tropical islands. Koh Tang and Sihanoukville are popular places.
If you just want to relax on the beach, then the islands off of Sihanoukville are beautiful. Also check out Rabbit island, a simple island stay but so peaceful!
You can't make a trip to Cambodia without visiting Angkor Wat. This is a stunning temple. Head there for sunrise to get the reflection over the water.
The Mekong River runs through several countries in South East Asia and is a pretty incredible sight. Head on a slow boat or check out the floating markets.
Explore Cambodia's beautiful countryside which is packed full of rice fields, mountains and forests. Check out the town of Battambang and ride the bamboo train (the old one has gone but there is a new and updated one now).
Phnom Penh is the countries capital city and its worth exploring. It's full of life, with plenty of street markets. From here you can also visit the S21 Prison and the Killing Fields.
Ready to Volunteer in Cambodia?