WHY
we need you in Costa Rica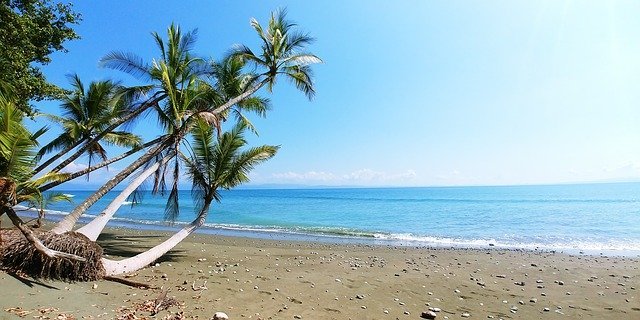 Why Involvement Volunteers International?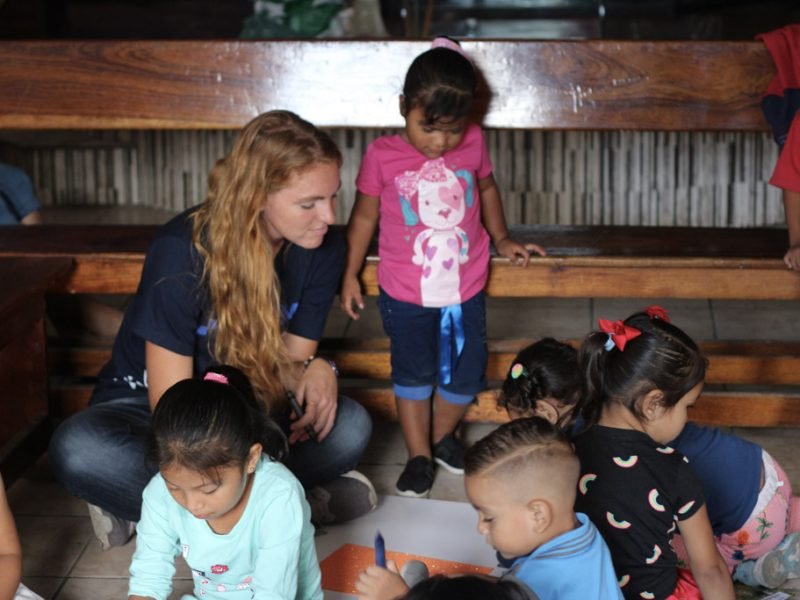 PROJECT NAME: ENGLISH TEACHING

LOCATION: MANUEL ANTONIO & SAN JOSE

START DATES: WEEKLY (SAT/SUN ARRIVALS)

ACCOMMODATION: HOMESTAY (SHARED ROOMS)
MIN DURATION: 1 WEEK (San Jose) 3 WEEKS (Manuel Antonio)

MIN AGE: 16+

SPECIAL REQUIREMENTS: N/A
Overview
Many of the public education systems in Costa Rica do not offer high quality ESL classes (English as a Second Language). Knowing how to speak English is a life-changing skill for people in developing countries, because it offers academic opportunities and more job prospects, allowing them a chance to stay out of poverty. There are indeed private language centres but usually only the middle and upper class students have the opportunities to learn here as the fees can be high, creating a larger gap between rich and poor.
On this project you can teach English to both children and adults to improve their English skills, making a true difference to the lives of the local people. Before the start of your project you will take part in an introductory course for teaching English as a second language (ESL). You will be taught techniques and strategies to help you be effective and confident in the classroom, as well as classroom teaching ideas, lesson plans, workbooks and strategies.
This project provides free English language lessons to children and adults from underprivileged communities. You may be volunteering at public schools, community centres, after school programs, shelters for street children, and other educational programs for the poor.
Location
Manuel Antonio is a small beachside village, situated right on the Pacific Ocean. There is a nearby National park which is considered one of the most biodiverse parks in the world. You may even spot a howler monkey or a sloth! The area is known for its biodiversity, as well as perfect white sand beaches. There are lots of activities to do in the area, like mountain and rainforest trails.
San Jose is the capital of Costa Rica and located in the middle of the country. It's in a great spot to enjoy the city, as well as trips to the beach on the weekends. Around a 2 to 4 hour drive from the city, you will find rainforests, mountains, volcanoes, and beautiful beaches. San Jose also has plenty of shopping, cinemas, restaurants and nightlife.
Project Tasks
Creating lesson plans
Teaching classes
One-on-one tutoring
Playing educational games and activities
You may also work in other areas such as cleaning teaching areas, fundraising and collecting donations of books and various educational materials.
The majority of our volunteers will stay with a pre-approved middle-class Costa Rican family. You have the option of a shared or a private room. For shared rooms, you are placed with 1-3 other people of the same gender and age group. In San Jose, the host families live in the San Pedro area, which is around a 10 to 60-minute walk or bus ride (depending on where you're placed) from the volunteer centre. In Manuel Antonio you will stay in the Quepos area. You'll be given a key to the house and are free to come and go as you please, but you must respect the house rules and practices of your host family.
The host family can help you with washing laundry. There is a small charge of ₡2,500 or $5 per kilo (2.2 lbs) which is paid directly to the family. If you are staying at a student residence, hostel, hotel or apartment that does not have a laundry service available, you can use a nearby laundrette (lavanderia).
Breakfast and dinner will be served 7 days a week and will usually be local cuisine, cooked by your host family. The food in Costa Rica is a mix of African, Italian, French, Chinese, and Spanish cuisines. Common food are grains such as rice, corn, and beans and different meats mixed with spices like coriander, saffron, parsley, oregano, thyme and nutmeg. The food is usually mildly seasoned and has plenty of fresh fruit and vegetables.
Below images show a typical South American homestay, and some of the volunteer hub/ centres.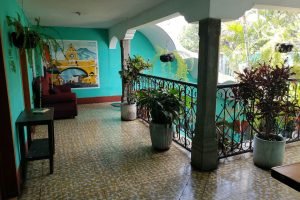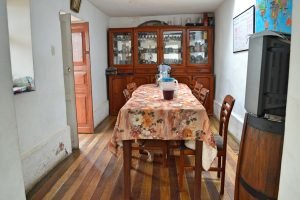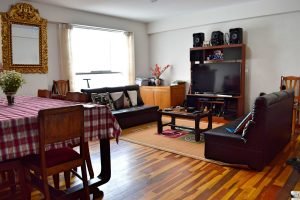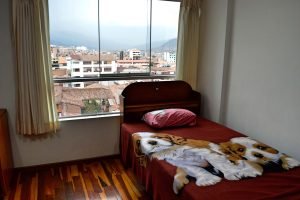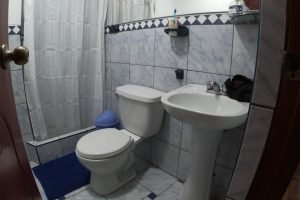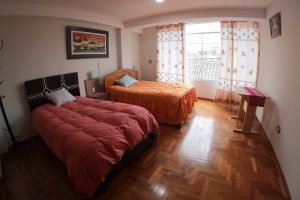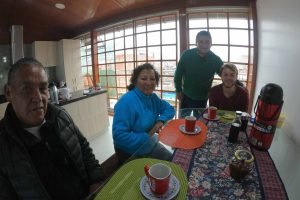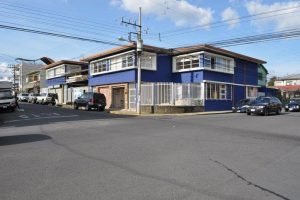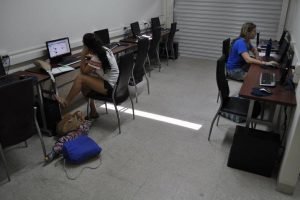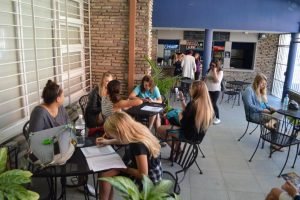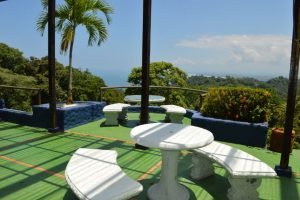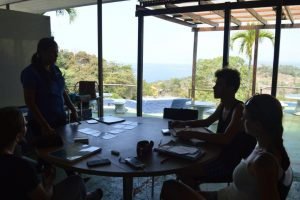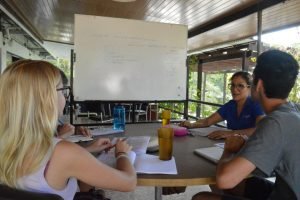 What's Included
Project Materials & Equipment

Pre-departure Expert Advice

Preperation Tools & Checklists

Certificate of Completion
"My goal when I came here was to help children and try to make an impact on their lives the best way I could in the three weeks I had and with your guys help, I feel like I was definitely able to do that and I am so grateful for the opportunity to do so."
"Awesome program in San Jose where I taught English to refugees. I had a great time. My students were awesome and I gained teaching experience"
"I worked alongside nurses and doctors in a retirement home and learned so much! As a nursing student, I felt the medical project really helped me become eager to learn more about healthcare in poverty countries. The staff was beyond helpful and so compassionate, they always made sure I felt at home and never had any questions!"
"While the work shifts focus between high turtle season to low turtle season, it displays all aspects of the conservation efforts and showcases the importance and connections varying disciplines have on the sea turtle population."
"I felt like being part of the family. The entire staff welcomed me with open arms and has always been there for me. I always felt supported in my projects when I needed some help. Over such a long time I got to know a lot about every unique project that is offered here. The locals show so much gratitude for all the work volunteers do that it´s not only us volunteers teaching and helping them."
"I had no experience with Spanish before arriving and I learned so much in just four weeks. I feel confident living day to day life in a Spanish speaking country. I feel like I have the preparation and materials to continue learning Spanish with confidence. In San Jose, I volunteered with a healthcare project and had a very humbling and eye opening experience."
"I have had the opportunity to get to know many members of the community and help them learn English. English is incredibly important for the people to learn in this community because it is a tourist based economy. Students come motivated and ready to learn! I would highly recommend this program if you are looking to make a real difference in this community and get to know many locals."
Situated about 90 km northwest of San Jose is Arenal volcano, measuring 1,633 metres high. This scenic volcano is one of the most popular tourist attractions, with daily tours walking around it, plus it's proximity to the nearby rainforest and waterfalls make it a popular place to visit.
A lush oasis of green rainforest and misty fog and clouds sitting at the top of the canopy. There are around 420 different types of orchids, ferns mosses, as well as a large bird population- perfect for nature and wildlife lovers. There are also night time walking tours.
There is no shortage of beautiful beaches in Costa Rica. From white sand, black sand, beaches that meet jungle and all with crystal clear, blue waters. Many of the beach town have cafes, restaurants, accommodation and places to grab a fresh coconut juice, the perfect way to chill out after a hot day!
San Jose is the capital city and has plenty to do from city tours, watching a show at the theatre, markets, museums, parks, and city walking tours. You can also take day trips to mountains, volcanoes and the beach.
Close by the where a lot of our projects are, this National park is one of the most popular in Costa Rica. With beautiful beaches, rainforest walking trails and an abundance of wildlife, this is a must visit for any traveller!
A stunning national park with plenty of hiking trails, natural swimming holes, waterfalls, rainforest, wildlife, flora and fauna and camping. Here you will find more than 400 bird species, monkeys, sea turtles, over 40 frog species, 100 butterfly species and perhaps even a jaguar.
Ready to Volunteer in Costa Rica?