* Currently not running. Check back soon or join another exciting project!
WHAT
does the Road Trip Involve?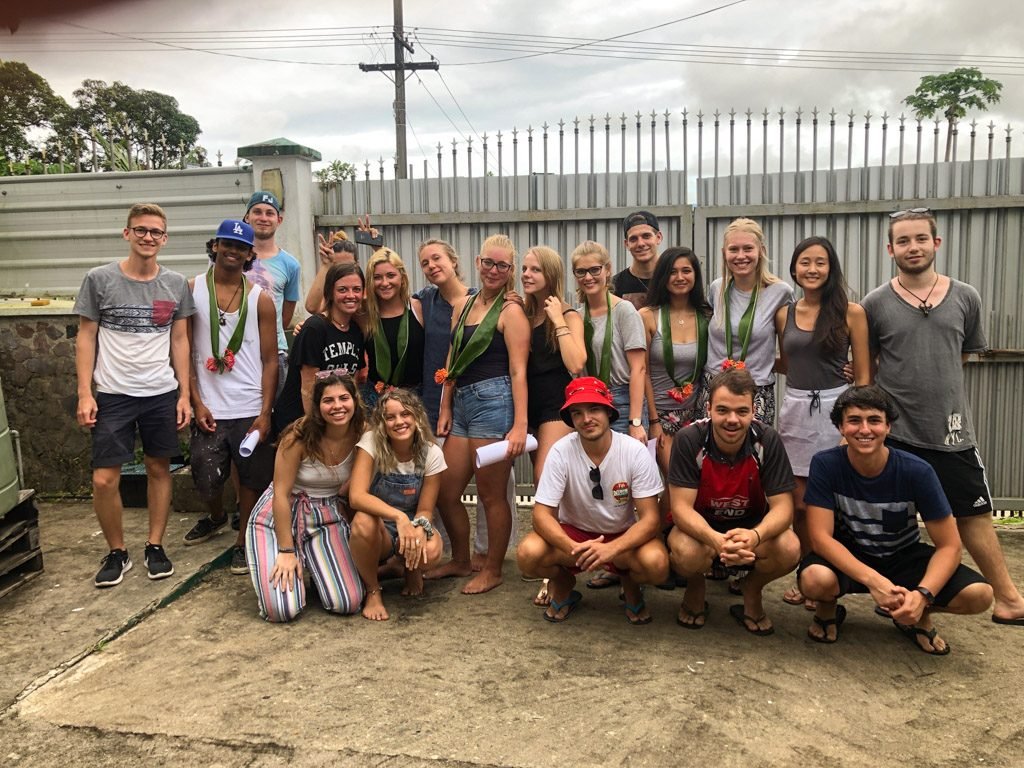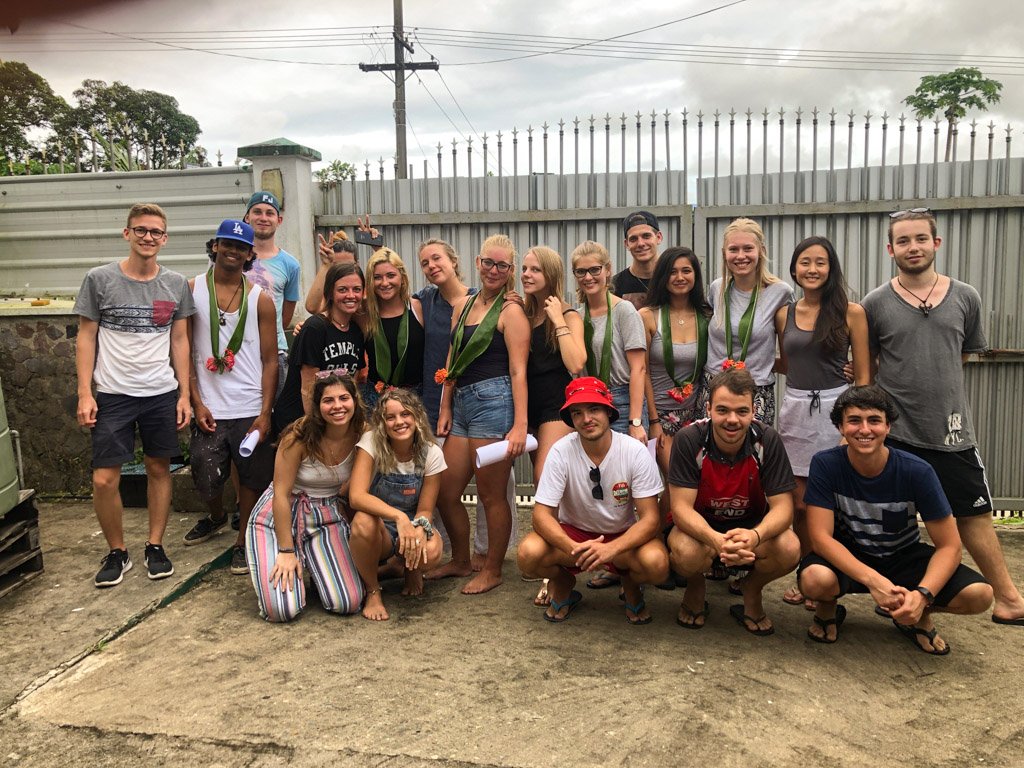 Why Involvement Volunteers International?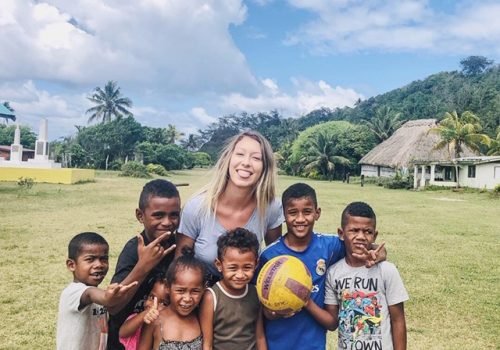 PROJECT NAME: 21 DAY ROAD TRIP, FIJI

LOCATION: SUVA, OVALAU ISLAND, LEVUKA, PACIFIC HARBOUR

START DATES: 1ST & 3RD MONDAY OF EVERY MONTH (every Monday in July)

ACCOMMODATION: VOLUNTEER HOUSE, TRADITIONAL FIJIAN HOUSE, GUEST HOUSE
MIN DURATION: 3 WEEKS

MIN AGE: 16+

SPECIAL REQUIREMENTS: N/A
Overview
The Fiji road trip shows you the highlights of this mountainous volcanic corner of the planet. Of the 333 islands, approximately 75% of the total land area of the country accounts to the two islands Viti Levu and Vanua Levu.
This 3 week road trip will take you to some of Fiji's best spots, as well as having a chance to volunteer in local communities, and learn about the local culture, taking part in traditional ceromonies.
For a full overview, please see dropdown section below!
Location
You will stay in various places throughout your 3 week adventure. From colonial cities, to paradise beach resorts and local Fiji style accomodation! See dropdown below for more info.
You'll be staying in Volunteer Guest Houses, hostels, traditional bure's and a camp site.
You will be provided 3 meals a day for the duration of the program on weekdays and twice on weekends.
Accommodation in the volunteer house with shared bedrooms 4-8 persons per room (single gender rooms). The volunteer houses are usually in close proximity to a basic supermarkets, ATM, fresh fruit and vegetable stands, petrol stations and bus stop.
The bathrooms are shared with western style toilets and hot showers. Bed linen, fans and mosquito protection are all provided.
"Thank you IVI, for this life changing opportunity where I have learned so much, taught others the best I could, and have never been so inspired to be a Nutritionist."
"Highlights being able to see the positive and immediate impact that our work had on the villages; how grateful each tenant in the village was for dedicating our time to visit each village to do health checks"
"My time volunteering in Fiji with the IVI public health program was one of the most rewarding and exciting experiences of my life. It was a fulfilling experiences to help such beautiful people that are facing very serious but preventable health issues. "
"We were lucky enough to stay on Tokiriki Island in the Mamanuca Islands, completing health checks on the resort staff and building great rapport with them. From here we visited two remote island villages; Yanuya and Tavua. "
"We went to 2 resorts and did health checks on all the staff – height, weight, BMI, blood pressure, heart rate and blood glucose. We also did education sessions on healthy eating, risks of too much sugar consumption and exercise. For some of them this was the first time they'd ever had their blood pressure taken, and they were in their 33s. "
"The rural villages were definitely a highlight of the trip! The villagers are incredibly friendly and caring, and they were grateful for our health checks as much as we were grateful for their hospitality."
" I had the unique opportunity of combining my passion for helping others with my wealth of experience in nutritional medicine and diabetes education to assist in encouraging the local community to adopt healthier dietary and lifestyle choices."
"There is nothing better, than being able to 'Zumba' with the friendliest and happiest people on the planet. From Lautoka, to Nadi, to the villages of Tavua – we were privileged to live as 'locals' – experiencing the great culture of Fiji."
"We soon learnt about the local food and culture, which helped us to consult and help our patients. As volunteers we set out to provide assistance to the health centre, however, what we took away from the experience was far greater."
"I organised and conducted health screenings and free nutrition consultations with teachers in rural schools, Outreach health programs with villagers that do not have adequate access to healthcare, and with workers in supermarkets who had never had any public health initiatives done. "
Island hopping is a great way to explore Fiji, and there are so many stunning islands to choose from!
Nadi is a Fijian and Indian town, with lots of activities do do. Check out the Sri Siva Subramaniya temple here.
Colo-i-Suva is a lush rainforest in Suva. There are several treks through the jungle, where you can swim in the waterfalls!
Ziplining is just one of the adventurous things you can get up to in Fiji. This is one for the thrill seekers and who love being outdoors.
For those who enjoy a much slower pace of life, there are hundreds of tranquil beaches to lounge on. This is a great way to really unwind from your busy projects!
Snorkelling and diving are two activites which are freely available in Fiji. The island hosts some of the most pristine and clear waters.
Enjoy this thrill seeking activity, not for the faint hearted! Rafting is great fun and an exhilerating way to spend your weekend!
Ready to Volunteer in Fiji?