Why Involvement Volunteers International?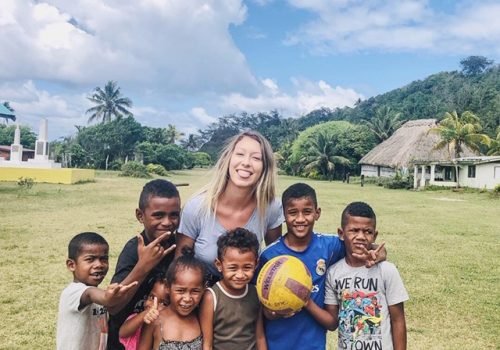 PROJECT NAME: DISASTER MANAGEMENT

LOCATION: NADI & LAUTOKA

START DATES: WEEKLY (SAT/SUN ARRIVALS)

ACCOMMODATION: HOMESTAY
MIN DURATION: ONE WEEK

MIN AGE: 16+

SPECIAL REQUIREMENTS: N/A
Overview
Help communities prepare for and respond to disasters, you'll work with local and government affiliated organisations to train staff, make sure relief supplies are well stocked, establish links with community-based health and first aid programs and prepare for disasters (taking climate change into account).
Work with children, young people, and families in a range of ways that focus on 'geographical disadvantage' live or geographic areas in which many factors create cycles of vulnerability and disadvantage. This means that people living in these areas experience concentrations of poverty and hardship.
Assisting with planning and implementation of local solutions that support healthy and sustainable ways of living.
Location
Nadi is the main tourist hub with lots of back-packers places and night life. It's also well known for for Denerau Marina where many large 5 star resorts are and western style shopping. Denerau is the gateway to the Fiji islands, which is the most popular choice for most holiday goers' to Fiji. We'll likely take you here and show you around as part of the orientation or if you're heading out to the remote island teaching placement.
Lautoka, located 20 min north of Nadi, is a lovely and safe working class harbour city with many areas to explore (eg. hiking trails, mud pools etc). You will be spending time in the working class areas where the genuine needs exist.
Project Tasks
This is a varied program and the tasks depend largely on the local needs at the time. This can include the following types of tasks but is not limited to:
– Distributing emergency preparation packs
– Responding to emergency call outs
– Assisting in the recovery of emergency situations
– Assisting homeless or people with mental health issues
– Old age care
– Youth education and care
– Assisting in food security programs
– First Aid and emergency healthcare
– Immigration and community assistance programs
Enjoy living like a Fiji local. You'll have your own single or twin share room within private, clean and safe western style homes. You will have a place to store your personal belongings, a private bathroom and toilet (where possible – not all placements include this), a fan and single mattress or double/queen if sharing with your partner. Some home stays have self contained flats separate from the main residence. You can choose this option if desired. Internet is usually not included with most volunteers purchasing a temporary 3G plan for their own device.
Meals are included and served at the host family for breakfast and dinner with lunch on site. A typical day may consist of (subject to variation):
Breakfast – cereal, bread, butter etc, tea, coffee, milo. Volunteers can make their own eggs should they wish.
Lunch – Volunteers to prepare their own sandwich. Tuna, cold meat, salad, eggs. Some prefer to take left over dinner from the night before for lunch.
Dinner – Cooked meal (eg. stews, soups, curries, fish, roast vegetables, taro, sweet potato, bread, rice etc.
What's Included
Project Materials & Equipment

Pre-departure Expert Advice

Preperation Tools & Checklists

Certificate of Completion
"the short amount of time we were there time was used as effectively. It was genuinely a life changing experience and I would recommend it to anyone! "
"It's that this is the most rewarding and exciting experience ever. Yes you see the horror, the devastation, the anguish and the despair. At the end of the day though, you see a country. I've met important people and I've helped important people."
"My heart also ached for the people of Fiji, who had been so wonderful to me throughout my previous stay. I badly wanted to help, and shift my focus towards the needs of others"
"Massive thanks to Nick, Jasmine, Kenny, Katie Koster Ros, Rachel, Tim and Toby for donating to Fijian families like these. A family of 9 lives in this small tin shed, which lost most of its roof from cyclone Winston. Some how they are all still smiling."
"We have been at the two schools and got the computers up and running. The kids could use them at Teidamu today, but Raviravi still doesn't have power. Last week we were working with John building computer desks."
Island hopping is a great way to explore Fiji, and there are so many stunning islands to choose from!
Nadi is a Fijian and Indian town, with lots of activities do do. Check out the Sri Siva Subramaniya temple here.
Colo-i-Suva is a lush rainforest in Suva. There are several treks through the jungle, where you can swim in the waterfalls!
Ziplining is just one of the adventurous things you can get up to in Fiji. This is one for the thrill seekers and who love being outdoors.
For those who enjoy a much slower pace of life, there are hundreds of tranquil beaches to lounge on. This is a great way to really unwind from your busy projects!
Snorkelling and diving are two activites which are freely available in Fiji. The island hosts some of the most pristine and clear waters.
Enjoy this thrill seeking activity, not for the faint hearted! Rafting is great fun and an exhilerating way to spend your weekend!
Ready to Volunteer in Fiji?