* Currently not running. Check back soon or join another exciting project!
Why Involvement Volunteers International?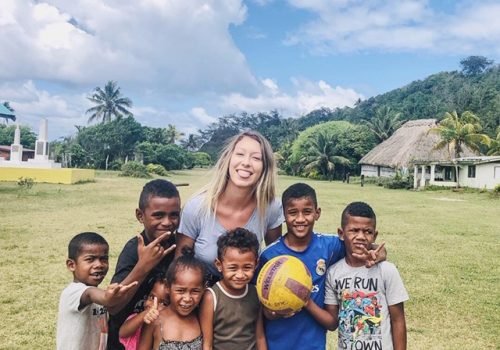 PROJECT NAME: HYDROPONIC GARDENS & FOOD SECURITY

LOCATION: LAUTOKA

START DATES: WEEKLY (SAT/SUN ARRIVALS)

ACCOMMODATION: HOMESTAY
MIN DURATION: ONE WEEK

MIN AGE: 16+

SPECIAL REQUIREMENTS: N/A

PROJECT COSTS: US$350 + APPLICATION FEE
Overview
* Please note, at the moment this project is combined with other community based construction projects, or teaching projects in the Nadi/ Laukota region. For any queries, please ask on your application form and our volunteer manager will talk you through what's involved 🙂


Hydroponic gardening can produce up to 9 times the yield of standard gardening while using 85% less water!
This technology can truly change lives in impoverished communities providing food security and new sources of income.
IVI are donating a state of the art 1000 plant Hydroponic Vertical Farm to an impoverished community in Fiji. We need help from volunteers to set-up and maintain the farm as well as funding to help support micro-business opportunities for the woman of the commune. These communities consist of some of the most vulnerable populations in the region with food security and financial hardship a daily struggle.
The project takes place in a housing commission with 124 flats that are rented out for $5FJD p/week to women and children. Many of the woman sheltering here are escaping domestic violence, or unemployment due to injury, disability, childcare commitments, old age and other social factors. These people are greatly affected by illness, scarcity and depression. The little support provided by the government is quickly spent on food, thus food security is the single biggest issue facing these communities.
The hydroponic gardens provide a low cost, sustainable strategy increasing dietary diversity and the introduction of micro nutrient rich foods. The benefit of hydroponic versus soil based systems is profound, requiring up to 85% less water & producing up to 900% higher yields per square meter of space.
We will help end the cycle of poverty in this region by helping to solve the following issues:
1) Lack of sufficient land for conventional farming
2) Lack of access to the water needed for conventional farming
3) Severe economic hardship & reliance on government funding to provide basic food requirements
4) Lack of access to fresh vegetables and lack of diet variation contributing to malnutrition, obesity and non-communicable disease.
5) Lack of purpose and community connection exacerbating social issues
Location
Lautoka, located 20 min north of Nadi, is a lovely and safe working class harbour city with many areas to explore (eg. hiking trails, mud pools etc). You will be spending time in the working class areas where the genuine needs exist.
Project Tasks
Hydroponic system research and development
Local hydroponic supply sourcing agreements
Land and water management
Construction of facility
Assistance with handling of hydroponic merchandise
Installation of hydroponic systems
Training for the local community
Establishing a product support & maintenance process
Establishing operational funding agreements
Establishing a community distribution agreement
Benefits realization plan and monitoring
Public relations campaigning
Local business opportunity coaching and training
On-going care and maintenance of the facility
Enjoy living like a Fiji local. You'll have your own single or twin share room within private, clean and safe western style homes. You will have a place to store your personal belongings, a private bathroom and toilet (where possible – not all placements include this), a fan and single mattress or double/queen if sharing with your partner. Some home stays have self contained flats separate from the main residence. You can choose this option if desired. Internet is usually not included with most volunteers purchasing a temporary 3G plan for their own device.
Meals are included and served at the host family for breakfast and dinner with lunch on site. A typical day may consist of (subject to variation):
Breakfast – cereal, bread, butter etc, tea, coffee, milo. Volunteers can make their own eggs should they wish.
Lunch – Volunteers to prepare their own sandwich. Tuna, cold meat, salad, eggs. Some prefer to take left over dinner from the night before for lunch.
Dinner – Cooked meal (eg. stews, soups, curries, fish, roast vegetables, taro, sweet potato, bread, rice etc.
"The look of joy and happiness on the kindergarten children, teachers and members of the woman's community while we were working on the kindergarten made me appreciated that I had the chance to do something for the community that is in a disadvantaged state."
"Massive thanks to Nick, Jasmine, Kenny, Katie Koster Ros, Rachel, Tim and Toby for donating to Fijian families like these. A family of 9 lives in this small tin shed, which lost most of its roof from cyclone Winston. Some how they are all still smiling."
"Again, thank you for allowing me to experience "the real Fiji!" I hope that my time spend here has made way for future volunteers to make some real positive change to these people's lives. "
"I remember that one day where the kids showed me a secret beach. Another volunteer and around 20 kids, including my two host brothers climbed over a hill, just to arrive on this breathtaking beach. "
"Each day I went from hut to hut, sat on the floor with them and gained an insight into their lives. As my compassion and empathetic nature went into full swing, I soon realized that this project was going to cut to the core of who I am and was going to change my perspective dramatically."
"Honestly my entire trip was a highlight. Masi was helpful and easily contactable. Staying with the host family was really a great experience, I love them all so much."
Island hopping is a great way to explore Fiji, and there are so many stunning islands to choose from!
Nadi is a Fijian and Indian town, with lots of activities do do. Check out the Sri Siva Subramaniya temple here.
Colo-i-Suva is a lush rainforest in Suva. There are several treks through the jungle, where you can swim in the waterfalls!
Ziplining is just one of the adventurous things you can get up to in Fiji. This is one for the thrill seekers and who love being outdoors.
For those who enjoy a much slower pace of life, there are hundreds of tranquil beaches to lounge on. This is a great way to really unwind from your busy projects!
Snorkelling and diving are two activites which are freely available in Fiji. The island hosts some of the most pristine and clear waters.
Enjoy this thrill seeking activity, not for the faint hearted! Rafting is great fun and an exhilerating way to spend your weekend!
Ready to Volunteer in Fiji?