Why Involvement Volunteers International?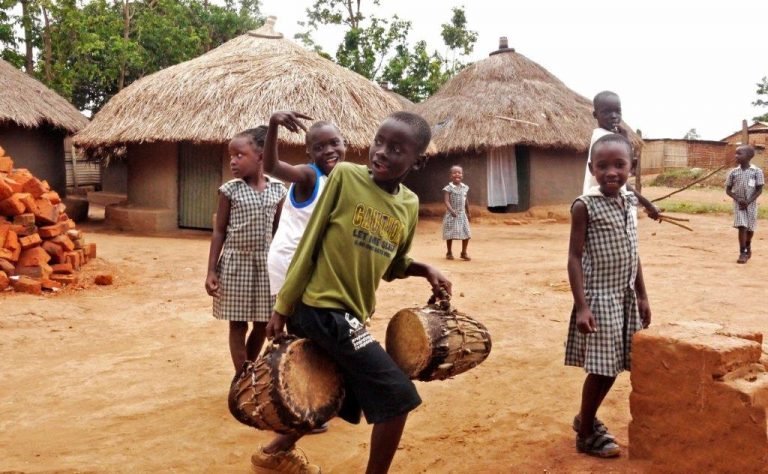 PROJECT NAME: MEDICAL INTERNSHIP

LOCATION: ACCRA, GHANA

START DATES: WEEKLY (SAT/SUN ARRIVALS)

ACCOMMODATION: VOLUNTEER HOUSE (SHARED ROOMS)
MIN DURATION: 4 WEEKS

MIN AGE: 18+

SPECIAL REQUIREMENTS: N/A
Overview
Medical care in developing countries is often urgently needed due to problems of limited knowledge, under funding, and over subscription. Hospitals and clinics throughout Ghana can be severely under resourced and are always in need of extra assistance. We have an excellent relationship with a number of hospitals and clinics in the Ghanaian capital, Accra, in which we can provide opportunities for improvements to the quality and delivery of local healthcare services.
Volunteers can expect to be situated in either a large clinic / hospital in Accra, or smaller rural clinics. There is also the option to participate in structured medical outreach campaigns and travel out to rural areas providing healthcare and medical services to those with almost no access to quality medicine. Services provided may include infection prevention & education, malaria testing, sexual and hygiene education etc. If you have a specialty, we can often tailor the work accordingly.
Specific medical experience is not required for this program, but is of great advantage. In the hospitals and clinics, the tasks will be mostly shadowing doctors and medical professional staff and supporting the medical staff in anyway you can, making their job easier. Most of your time is spent shadowing the local staff in their day-to-day work, learning how they manage and interact with patients. Depending on experience could be asked to take on a more hands-on role to the medical care being delivered, if you are capable of that role.
*Please be advised that you will be responsible for your daily transportation costs to and from your program. This could range from 2.50 to 4.40 USD each day.
Location
Ghana's largest and capital city is Accra and has a population of over two million. Accra is situated on Ghana's coast in the South of the country. Your accommodation is located in Teshie, a coastal and suburban town on the Eastern outskirts of Accra. It's a fast-developing town and growing every day. There is a train station close in the town for convenience.
Project Tasks
Create cultural exchange opportunities through communication with the locals
Assist the local clinics and hospitals with extra hands, to support medical service care
Develop your teamwork, knowledge and skills through hands on tasks
Your accommodation in Ghana is situated at our volunteer centre in Accra. The accommodation is located within a gated community. Rooms are generally dorm rooms, with separate bedrooms for male and female. Volunteer projects are situated around 20 to 40 minutes away and you will be responsible for your own transportation costs to and from the project. Staff will be on site at the accommodation 7 days a week to assist with anything you need.
Your accommodation is close by any amenities you need, the closest shops are within a 15-20-minute walk. ATM machine is 15 minutes away by taxi. Restaurants and bars are a 20-minute taxi ride away.
Your meals will be Ghanaian dishes mixed with Western style food, served at your accommodation. Typical Ghanaian food include rice dishes, beans, fruits, vegetables, chicken, beef and fish. They are typically stews and soups.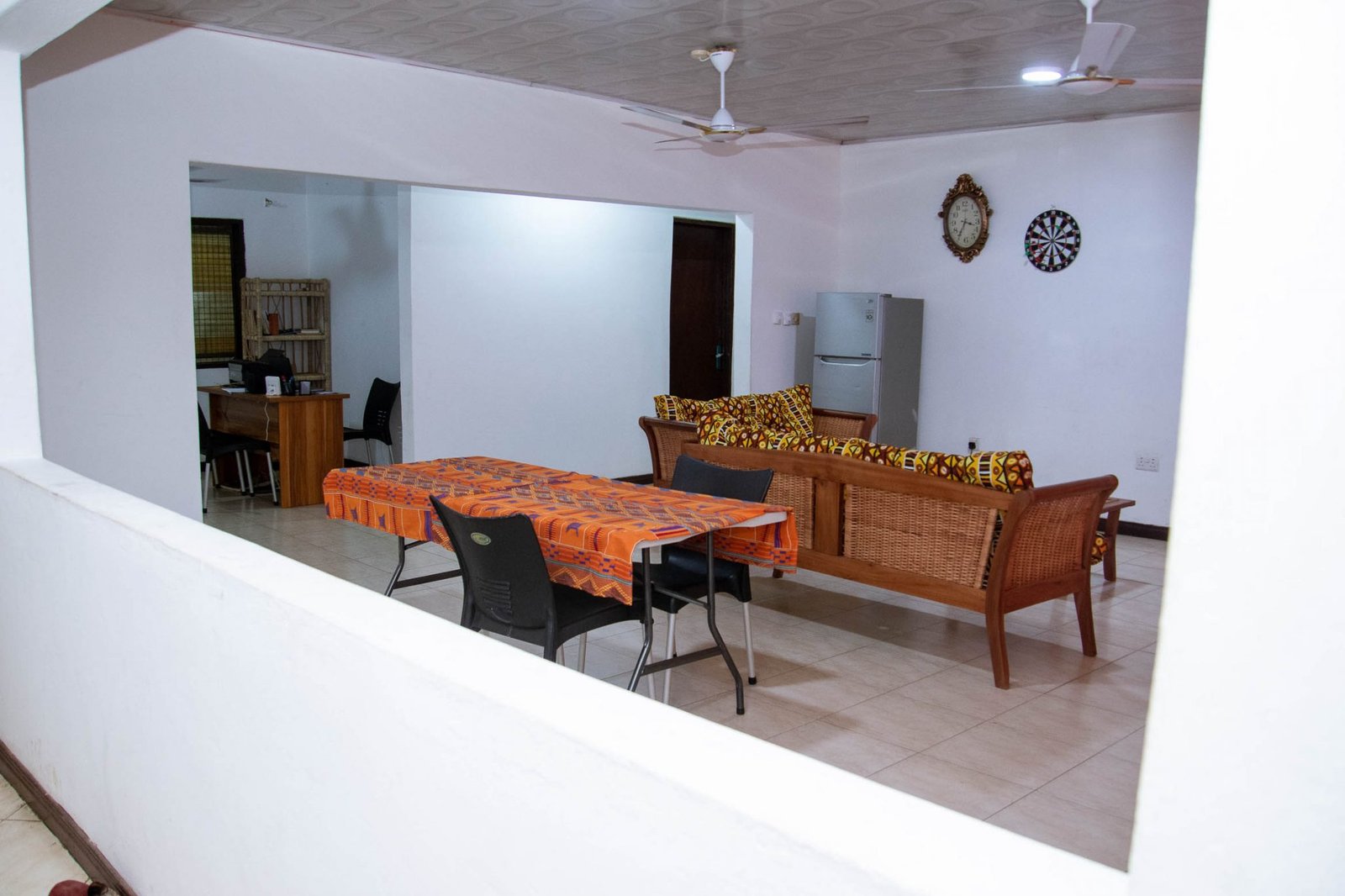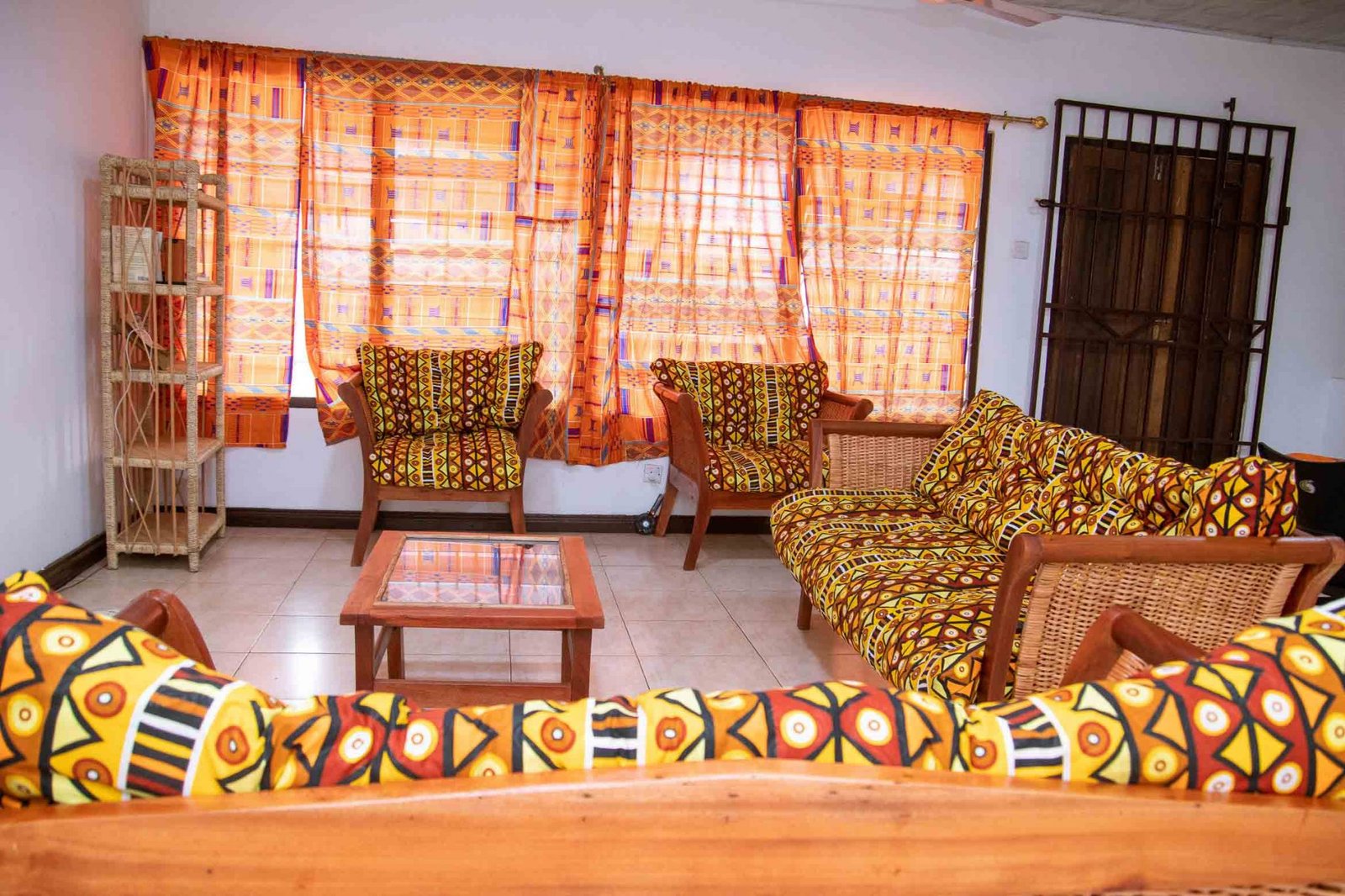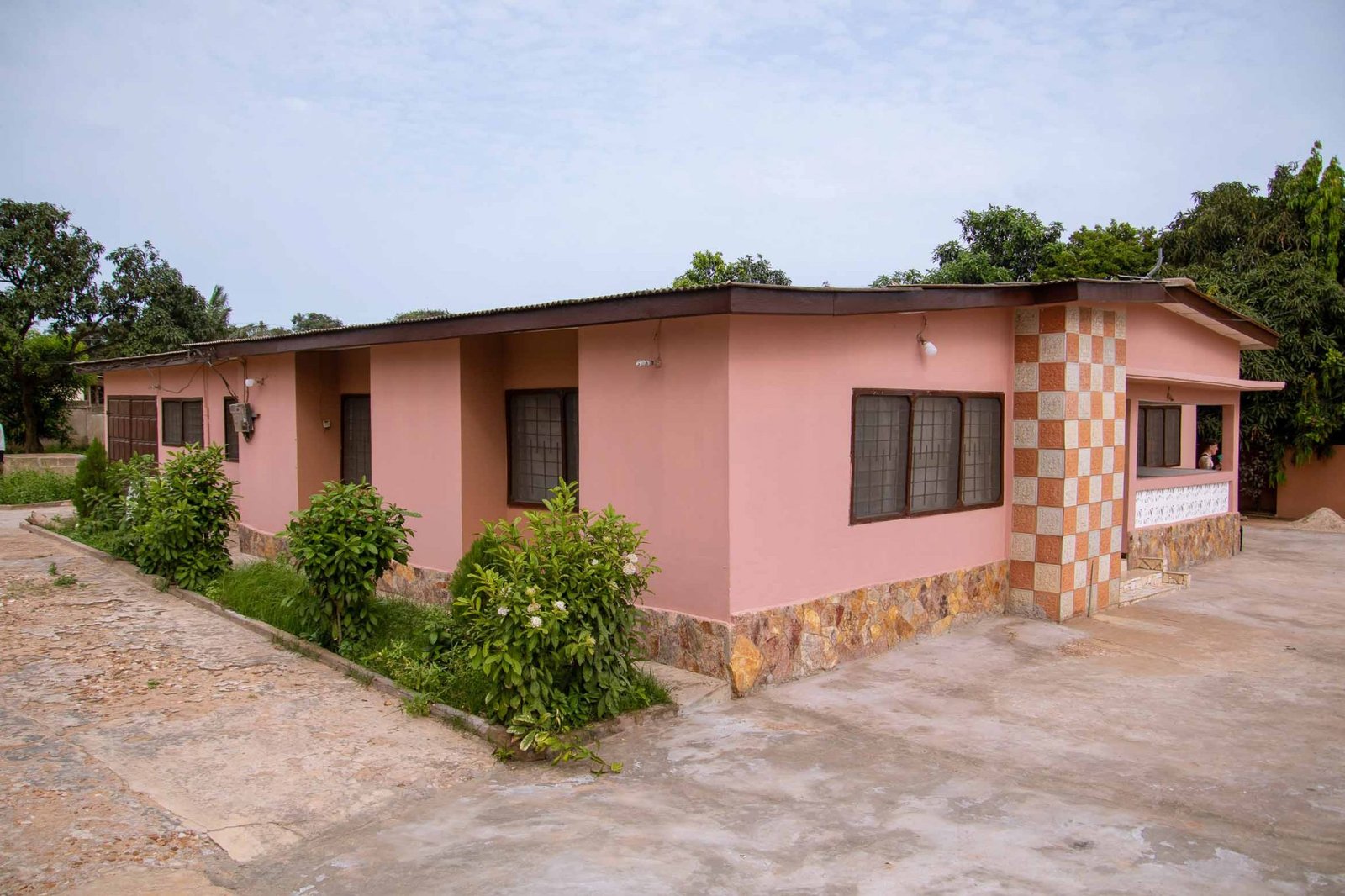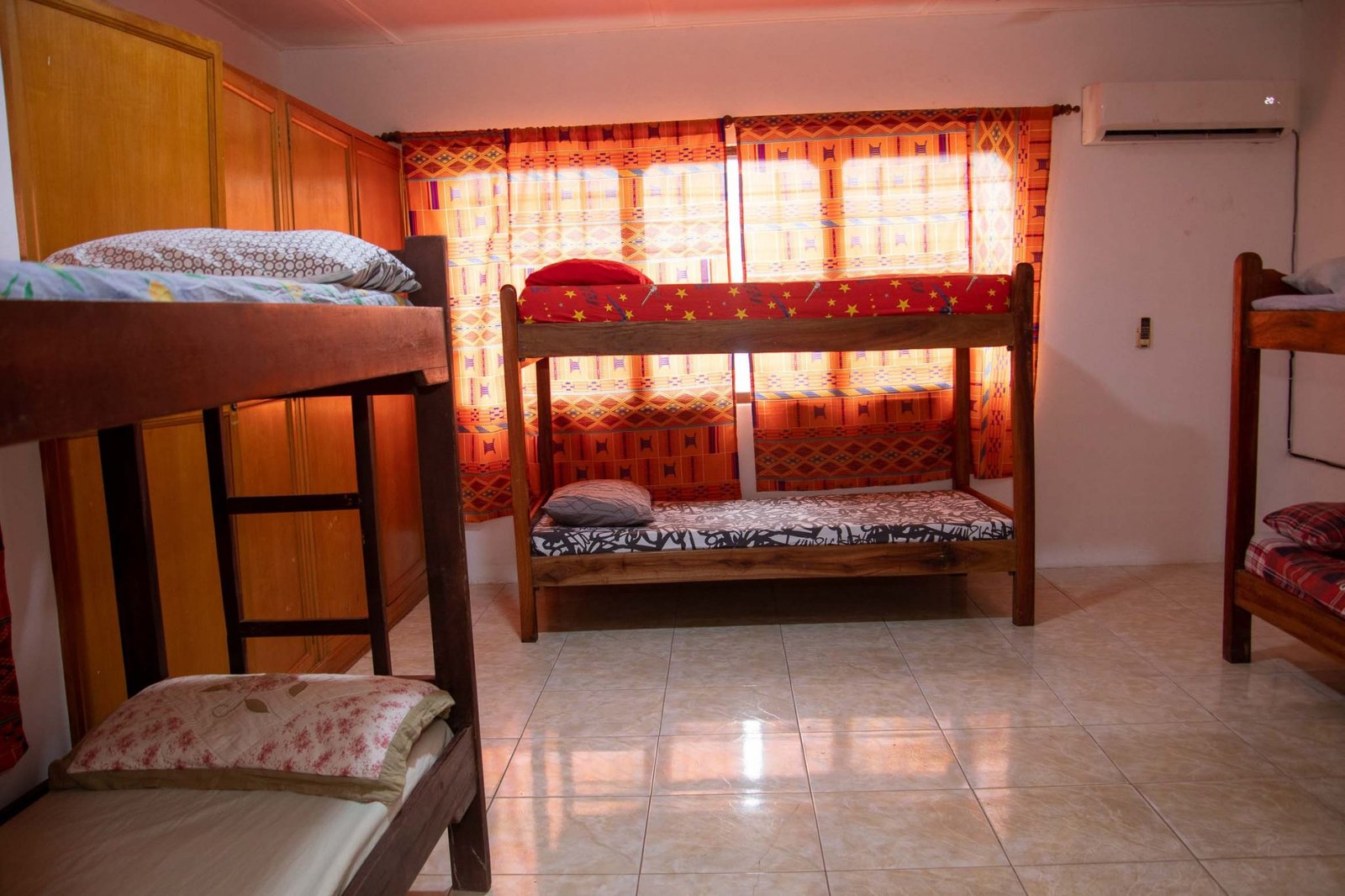 What's Included
Project Materials & Equipment

Pre-departure Expert Advice

Preperation Tools & Checklists

Certificate of Completion
Accra is situated on Ghana's coast in the South of the country. Your new home will be in the village of Teshie, a coastal and suburban area on the Eastern outskirts of Accra. It's a fast-developing town and growing every day. There is a train station close in the town for convenience.
Your accomodation is situated on the outskirts of the capital Accra, within a gated community. This is the perfect base for exploring the surrounding areas!
Kakum National Park is a coastal rainforest covering an area of 357 kilometres. There are 40 species of monkey, 200 bird species and over 500 species of butterflies. The park is one of the most visited attractions in Ghana, with spectacular scenery and canopy walk for visitors.
This is the site of the grave of Ghana's first President Dr. Kwame Nkrumah. Situated in the downtown area of Accra, this impressive sculpture is made entirely from Italian marble. Inside, you can see items and photos from the president and information about his life story.
A great day trip from the city is Bojo beach, a large scenic beach, just 5 kilometres from Accra. Getting to the beach requires hopping on to a small boat over a small patch of water. Once here, you can relax and dine at one of the beach cafes. You can also try water sports such as jet skiing!
Cape Coast in Ghana has a colonial history, being the site at which many slaves were shipped over to the America's. Michelle Obama is believed to have roots traced back here and herself and Barak Obama unveiled a plaque in their visit in 2009. Cape Cost is a fishing town, with a fort to look around and with an artsy vibe in the town centre.
Buses are recommended for long distance journeys. They provide better safety, cost, speed and comfort, although you will have to pay a bit extra for luggage. Keep in mind that tickets for buses can be sold out, sometimes days in advance, so book your ticket ahead of time if possible.
Ready to Volunteer in Ghana?