WHY
we need Volunteers In India
Assist in slum outreach and teach English, inspiring the children to gain an education
Educate children and adults on diet, basic first aid and personal hygeine
Teach at kindergartens, schools and special needs centres
Work on women empowerment programs and inspire the local women!
Use songs, dance, music, creative activites and more to encourage conversational skills in English
Why Involvement Volunteers International?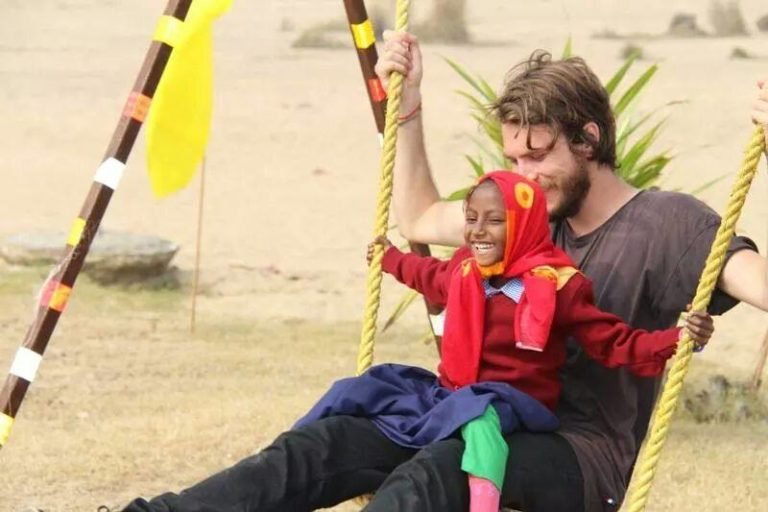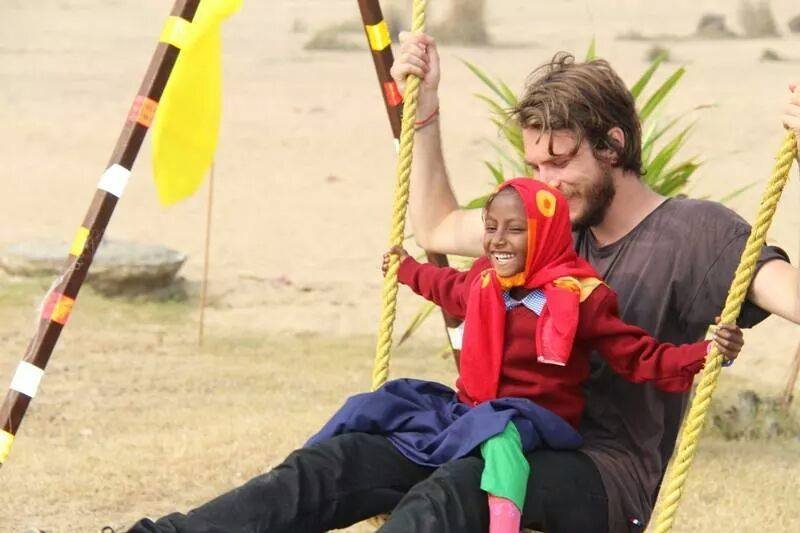 PROJECT NAME: EDUCATION & COMMUNITY SUPPORT

LOCATION: GOA, UDAIPUR & SIKKIM

START DATES: WEEKLY (SAT/SUN ARRIVALS)

ACCOMMODATION: VOLUNTEER HOUSE (SHARED ROOMS)
MIN DURATION: ONE WEEK

MIN AGE: 16+

SPECIAL REQUIREMENTS: N/A
What's Included
Project Materials & Equipment

Pre-departure Expert Advice

Preperation Tools & Checklists

Certificate of Completion
Overview
Volunteers are needed to support various on-going community and school based projects designed to help underprivileged families and communities in various parts of India. Depending on your preference you may choose between with Goa, Udaipur or Sikkim. Here you will be encouraged to be creative and apply your specific passions such as art, music, dance etc to help intercultural learning and interaction with people from all walks of life.
The projects are designed to provide basic informal education and life skills through teaching subjects such as English, maths, science, geography, hygienic standards and behavior skills etc. There is a wide range of projects to be involved with. You can choose from the below options.
All projects are centered around education mainly english language skills for underprivileged children of the local community who cannot afford to get good quality education. Volunteers will work as an assistant to a teacher with whatever skills you may have. You'll be surprised what skills you never new you had! You will make an important contribution by improving students' spoken English, Mathematics, Geography, Science and other subjects in the school curriculum. It is an experience and memories neither you nor they will ever forget.
Location
Goa, Kerala
The beach goers destination with the right mix of infrastructure and order coupled with that crazy un-ordered Indian charm. Goa is a really fun destination, with plenty of party goers and a relaxed funky vibe great for the free spirited types who want a more 'westernized' taste of India!
Udaipur, Rajasthan
Udaipur is commonly called the Venice of the East and nicknamed 'the city of lakes' is located in the state of Rajasthan. Primarily known for its art and architecture, it has temples dating as far back as 950 AD and palaces dating back to the Rajput era. The Lake Palace (Jag Niwas) located in the middle of Pichola Lake is an architectural and cultural marvel. The grand City Palace on the banks of the lake along with the Monsoon Palace (Sajjan Garh) on the hill above enhances the beauty of this magnificent city. Udaipur is also the centre for performing arts, crafts and its famed miniature paintings and perfect for those who want to experience the history and culture while volunteering in India.
Sikkim, Bihar
Sikkim is a small state in northwest India, bordered by Bhutan, Tibet and Nepal. Spectacular scenery coupled with buddhist monasteries are the highlight of this fascinating region. Our projects here are in the early days of development so volunteers in Sikkim looking for off the beaten track should choose this option.
Project Tasks
Slum Outreach (Goa)


The project

focuses on teaching underprivileged children from slums, whose parents cannot afford to send to school. The main aim is to interact with children using games and activities to try and instill the importance of academics.
Woman's shelter (Goa)
Help women and young girls from broken families. Aged between 10 and 33 years old, you'll help teach the girls English in fun and interesting ways. The cultural exchange and interaction provides the girls & women with much needed confidence and exposure to new ways of thinking to break old habits and form new opportunities to better their lives.
Old age Home (Goa)
Give back to the over 50 year old's. They love to laugh and spend time talking about life and experience alternative viewpoints.
Kindergarten Teaching (Goa, Updaipur, Sikkim)
Coordinate with qualified teachers and assist them in various tasks in education combined with syllabus and curriculum in English. It can be nice to bring presents with you for students. In our experience, the students are less interested in toys (some typical toys of your country might be interesting), but pictures of your family/house/pets are always well received.
Primary School Teaching (Goa, Udaipur, Sikkim)
These schools accept a non-formal approach to teaching and also followed partly with a curriculum. This means that we will not have to conform to the local Indian teaching methods or style, but everyone will be free to choose their own way of teaching and may bring their own ideas into class. The subjects to be taught can alter, depending on current activities in the schools which might include, for example, environmental issues or geography.
Special Needs Teaching (Udaipur)


In the schools for the mentally challenged and hearing impaired, you'll create an atmosphere conducive to learning and growth in which you can teach and interact these beautiful children under qualified supervision from regular teachers. Communicate with students using very basic sign language and through activities which will help them understand their subject matter better.
In Udaipur, the volunteer center is located five kilometers from the heart of Udaipur's where you'll find all the standard things like ATM's, gyms, shops etc, a mini library where you can read, a beautiful garden to relax in and dining and lounge areas where you can hang out with fellow volunteers. The house is equipped with all standard western style amenities (eg. Fridge, running water, Wifi toilets etc). Please note the quality of Wi-Fi will be slower than you're used to! Basic Amenities include 4-6 persons p/room, Wifi in public areas, laundry facilities (at a small fee), safety deposit box, lockable rooms, hot showers, private bathroom, bed linen provided, bring your own towel.
The Goa Volunteer center is a large western style house with a lovely garden and large outdoor area. The house features and hot water (solar powered), WiFi, dining room, mini library and travel desk, lounge areas, television with satellite connection, safety lockers and lockable rooms, fridge and western style toilets and purified water. Bed linen is provided, however you should bring your own towel. You'll be sharing a room with max of 4-6 volunteers at any one time in single gender rooms. You can wash your clothes by hand otherwise there is laundry services available for an additional fee. The center is located located about 1 hour from the airport and about a 15 min walk to the nearest supermarket with ATM and personal SIM card for additional Wifi if desired as the quality of internet is not the greatest! The closest city is Mapusa.
In Sikkim, you will stay either at a monastery or close by in our volunteer centre. Spectacular scenery surrounds the Buddhist monasteries and you will see some incredible views from your accomodation! Please note, this project is in the early stages so please contact us for more details.
You will be provided with three meals a day on weekdays and two meals per day on weekends. The meals are a mix of Western and Indian food, consisting mainly of vegetarian dishes including rice and vegetables. You can expect to have a chicken dish about twice per week. You can also use the kitchen facilities to cook for yourself or eat out at any of the local restaurants.
"On our first visit to the school the entire school greeted us at the gates. The children placed flower wreathes around our necks and performed a Hindu blessing. As we walked through the entrance the school children showered us with flower petals and then performed a series of native hindu and Indian songs and greetings. We were completely blown away….."
"I used my lengthy nursing background and training to diagnose and treat some basic conditions but had to refer some serious conditions to the local doctors as it was the right thing to do for the patient. Dhirendra got us more of the medicine we needed and we were able to service several villages."
"my very favourite was volunteering with the absolute cutest children and seeing their smiling faces every day. I will miss those little monkeys. Goodbye crazy, beautiful, frustrating and inspiring India. I have learnt a whole lot of patience from you and you will be missed!"
"The project was seriously amazing, the amount of diversity with the activities was totally unexpected and made the experience ten times better than I would have ever imagined!……Seriously know that I'll be heading back to the Bodhgaya project at some point in my life."
"I can honestly say that volunteering with IVI has been the best experience! That's why I decided to do a second IVI program this year, I have absolutely no regrets and wouldn't change a thing. It was amazing living with the friendly locals in their simplistic (very hot) lifestyle."
"My volunteer placement in Bodhgaya was a profoundly rich experience, which I'm quite sure has altered my path in life to align more closely with my soul's purpose. I spent a lot of time with the kids at the school, and I am indebted to them for opening my heart. It is incredibly humbling, rewarding and inspiring to see how easy it can be to make a difference to the lives of people who deserve it."
"I cannot put into words my experience here, the children, the villages, the people, the staff are some of the best people I have met in my life so far. I am very sad to be leaving, as I'm sure everyone is. I hope to return sometime next year if my circumstances allow me too. This place will always hold a special place in my heart and I would recommend it to everyone I meet."
"To everyone who has helped me to raise an incredible £540…The children of Bihar say THANK YOU! After intense effort, Bolibigar Village now has a fixed roof, electrical lights and fans in the classroom. In the next few days they will be getting a fence, gate and cover for the well."
"I'm truly thankful for the past two months I've spent in this special country. I've met so many beautiful and inspiring people and have been exposed to a completely different way of living and have seen a completely different appreciation for life. I will cherish the memories, the friends and all the unconditional love and smiles I received"
"The entire team at Bodhi Tree were incredibly friendly and supportive and overall so kind to us during our stay. Everyone involved from Monika, Dhirendra, Khan and Ramesh at the volunteer centre to all the teachers at the school, were incredible in giving us such a wonderful experience."
"I had some great opportunities during my stay. I spoke to the Commander of a local military unit about the nutritional requirements of his troops, after he expressed his concerns with their weight gain. I was involved in facilitating intercultural discussions around women's empowerment and the importance of education with local university students. And I was able to help out with the women's empowerment and disabled student projects that the school was running as well."
"I can say I have found my Enlightenment through my own battles and suffering, through the eyes of people who have nothing but have everything at the same time, through helping others, by taking nothing for granted"
One of the most visited places in India, the Taj Mahal is absolutely stunning in person and a must do when visiting the country!
Amber Fort, situated within the 'golden triangle' is a 16th-century palace, with a mix of Hindu and Muslim patterns. The temple is very pretty with many intricate carvings and statues.
The Red Fort was home to royal Mughal emperors from around 1648 to 1857. The fort has some incredible architecture and is built from red sandstone.
For those that love the beach, why not pick one of our Goa projects? The town has a relaxed vibe, with many beach huts and a good nightlife.
If you want to head down south, try a visit to the beautiful Kerala region. The palm tree lined backwaters are stunning at sunrise and sunset.
All over India you will find markets of all kinds, food, spices, tourist and craft markets. Find some local produce or quirky gifts for back home.
If you are situated up north, then you must check out the Himalayan mountains. The sights are incredible!
Ready to Volunteer in India?