WHAT
does Cultural Week Involve?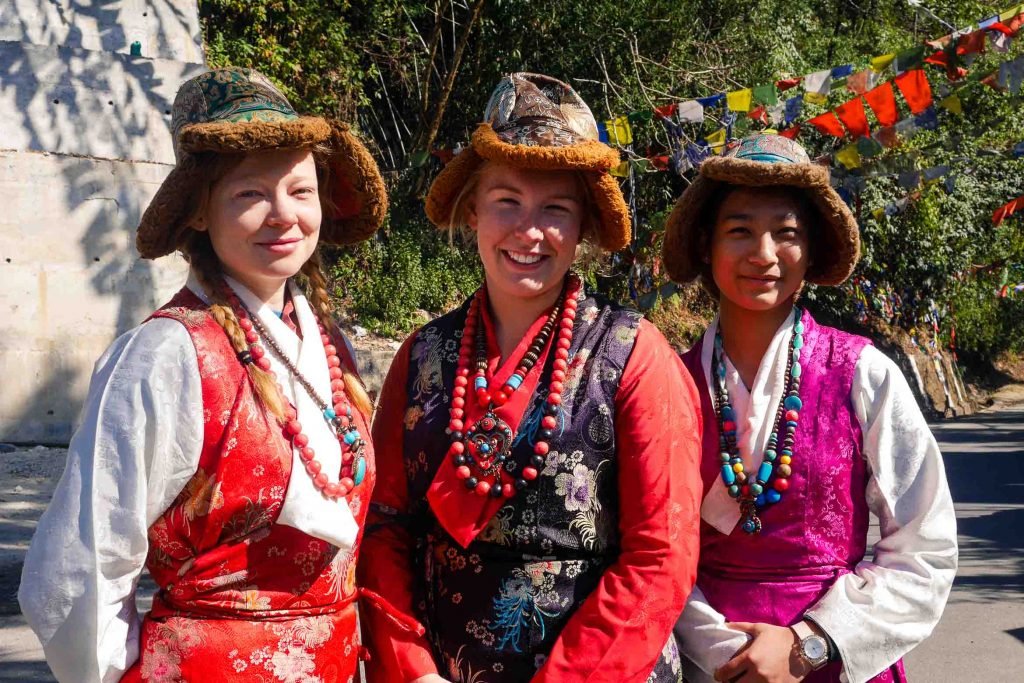 Why Involvement Volunteers International?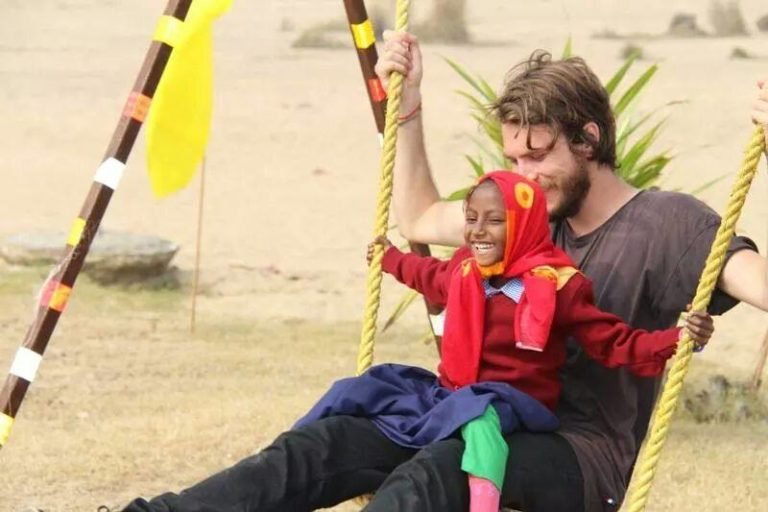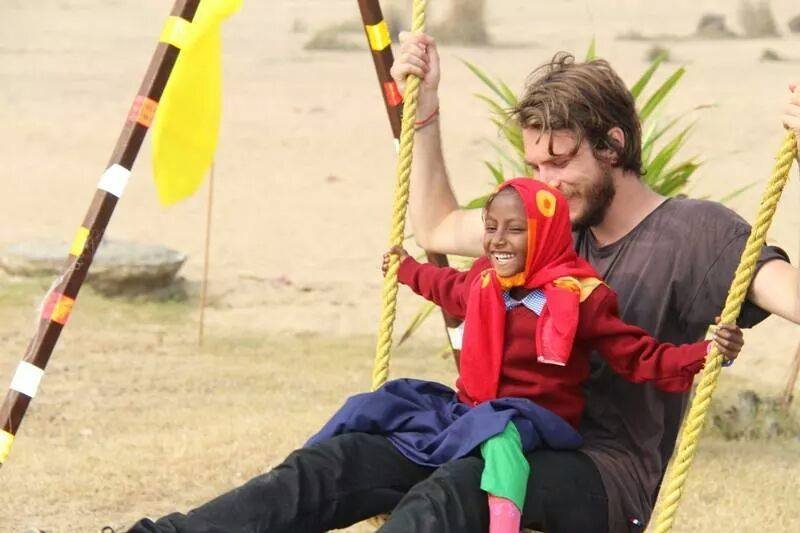 PROJECT NAME: CULTURAL ORIENTATION WEEK

LOCATION: SIKKIM

START DATES: WEEKLY (SAT/SUN ARRIVALS)

ACCOMMODATION: VOLUNTEER HOUSE (SHARED ROOMS)
MIN DURATION: ONE WEEK

MIN AGE: 16+

SPECIAL REQUIREMENTS: N/A
Overview
Learn more about the local Himalayan culture, and gain an understanding about the traditions, cultural dos and don'ts, the local language, as well as sightseeing around Sikkim's best spots. You visit Buddhist Monasteries, learn to cook local food, and interact with local people throughout your stay.
It's also a fantastic chance to meet some like-minded volunteers and to become more comfortable with your surroundings before your project starts.
For a full schedule, please see the drop-down menu below.
Location
The landscape of Sikkim is absolutely beautiful, surrounded by snow-capped Himalayan peaks. Sikkim is a small state in northwest India, bordered by Bhutan, Tibet, and Nepal. Spectacular scenery coupled with Buddhist monasteries are the highlight of this fascinating region.
Project Tasks
Introduce you to the local Himalayan culture

Take part in cultural activities

See some of the sights
You will stay in a local volunteer centre, where there is a mini library, a dining room, and lounge area where you can relax with the other volunteers. There is also a lovely garden to relax in your free time.
You will stay in shared rooms of 2-4 people per room, with a fan, hot shower, bed linen and mosquito protection included. There is a refrigerator in the house to store food and beverages you may purchase. Water, Coffee, Tea, and Milk are provided at the house also. ATMS and a supermarket are located a 15-minute walk from the volunteer house.
You will be provided with 3 meals per day during weekdays and 2 per day on weekends. Food will be a mix of Western and Indian food, consisting mainly of vegetarian dishes including rice and vegetables. You can expect to have a chicken dish about twice per week. You can also use the kitchen facilities to cook for yourself or eat out at any of the local restaurants.
What's Included
Project Materials & Equipment

Pre-departure Expert Advice

Preperation Tools & Checklists

Certificate of Completion
"On our first visit to the school the entire school greeted us at the gates. The children placed flower wreathes around our necks and performed a Hindu blessing. As we walked through the entrance the school children showered us with flower petals and then performed a series of native hindu and Indian songs and greetings. We were completely blown away….."
"I used my lengthy nursing background and training to diagnose and treat some basic conditions but had to refer some serious conditions to the local doctors as it was the right thing to do for the patient. Dhirendra got us more of the medicine we needed and we were able to service several villages."
"my very favourite was volunteering with the absolute cutest children and seeing their smiling faces every day. I will miss those little monkeys. Goodbye crazy, beautiful, frustrating and inspiring India. I have learnt a whole lot of patience from you and you will be missed!"
"The project was seriously amazing, the amount of diversity with the activities was totally unexpected and made the experience ten times better than I would have ever imagined!……Seriously know that I'll be heading back to the Bodhgaya project at some point in my life."
"I can honestly say that volunteering with IVI has been the best experience! That's why I decided to do a second IVI program this year, I have absolutely no regrets and wouldn't change a thing. It was amazing living with the friendly locals in their simplistic (very hot) lifestyle."
"My volunteer placement in Bodhgaya was a profoundly rich experience, which I'm quite sure has altered my path in life to align more closely with my soul's purpose. I spent a lot of time with the kids at the school, and I am indebted to them for opening my heart. It is incredibly humbling, rewarding and inspiring to see how easy it can be to make a difference to the lives of people who deserve it."
"I cannot put into words my experience here, the children, the villages, the people, the staff are some of the best people I have met in my life so far. I am very sad to be leaving, as I'm sure everyone is. I hope to return sometime next year if my circumstances allow me too. This place will always hold a special place in my heart and I would recommend it to everyone I meet."
"To everyone who has helped me to raise an incredible £540…The children of Bihar say THANK YOU! After intense effort, Bolibigar Village now has a fixed roof, electrical lights and fans in the classroom. In the next few days they will be getting a fence, gate and cover for the well."
"I'm truly thankful for the past two months I've spent in this special country. I've met so many beautiful and inspiring people and have been exposed to a completely different way of living and have seen a completely different appreciation for life. I will cherish the memories, the friends and all the unconditional love and smiles I received"
"The entire team at Bodhi Tree were incredibly friendly and supportive and overall so kind to us during our stay. Everyone involved from Monika, Dhirendra, Khan and Ramesh at the volunteer centre to all the teachers at the school, were incredible in giving us such a wonderful experience."
"I had some great opportunities during my stay. I spoke to the Commander of a local military unit about the nutritional requirements of his troops, after he expressed his concerns with their weight gain. I was involved in facilitating intercultural discussions around women's empowerment and the importance of education with local university students. And I was able to help out with the women's empowerment and disabled student projects that the school was running as well."
"I can say I have found my Enlightenment through my own battles and suffering, through the eyes of people who have nothing but have everything at the same time, through helping others, by taking nothing for granted"
One of the most visited places in India, the Taj Mahal is absolutely stunning in person and a must do when visiting the country!
Amber Fort, situated within the 'golden triangle' is a 16th-century palace, with a mix of Hindu and Muslim patterns. The temple is very pretty with many intricate carvings and statues.
The Red Fort was home to royal Mughal emperors from around 1648 to 1857. The fort has some incredible architecture and is built from red sandstone.
For those that love the beach, why not pick one of our Goa projects? The town has a relaxed vibe, with many beach huts and a good nightlife.
If you want to head down south, try a visit to the beautiful Kerala region. The palm tree lined backwaters are stunning at sunrise and sunset.
All over India you will find markets of all kinds, food, spices, tourist and craft markets. Find some local produce or quirky gifts for back home.
If you are situated up north, then you must check out the Himalayan mountains. The sights are incredible!
Ready to Volunteer in India?