* Currently not running. Check back soon or join another exciting project!
Why Involvement Volunteers International?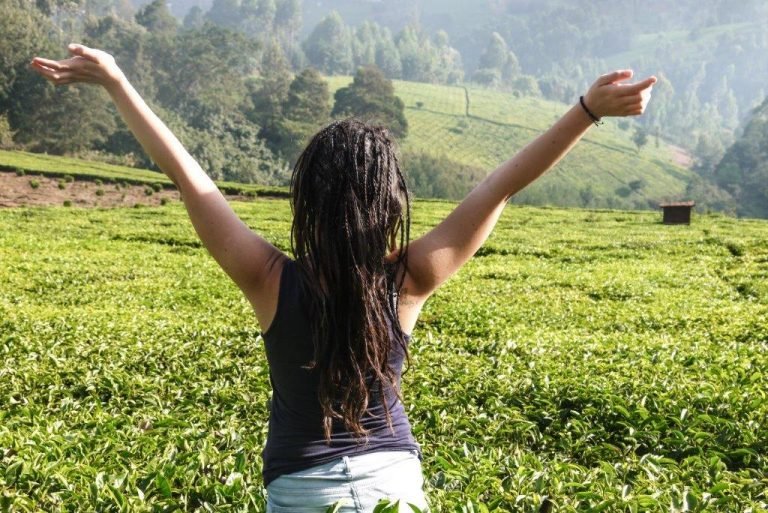 PROJECT NAME: MAASAI MARA SCHOOL

LOCATION: REMOTE LOCATION CLOSE TO NAROK

START DATES: WEEKLY (SAT/SUN ARRIVALS)

ACCOMMODATION: SCHOOL GROUNDS OR HOMESTAY
MIN DURATION: ONE WEEK

MIN AGE: 16+

SPECIAL REQUIREMENTS: N/A
Overview
Your duties will include helping around the school, from the classroom to the dining hall, to the garden and make-shift playground area. The students will be thrilled to meet with you and to experience that engagement with a Westerner. In return you will gain an appreciation of how these people live and take away with you a deeper understanding and cultural awareness.
Traditionally the young Maasai males are taught to tend to the livestock and to support their families, whilst the young Maasai females would be shown how to be good wives and mothers. Slowly attitudes are changing and the emphasis on education has been gradually increasing. Unfortunately, the costs for school fees, uniforms and supplies make it hard to send all the children in the family to school.
As a bonus, the Maasai Mara National Park is very close by. You can go there on your weekends off, catching a glimpse of the Big 5 (Elephant, Leopard, Lion, Buffalo, & Rhino). Depending on the season, you might even get a chance to see the Migration of the Wildebeest as they cross the Mara river between Kenya and Tanzania. Safari tours like this are not included in the project but are very easy to arrange once here.
Location
Due to the remote location, there are no shops, banks or ATM's within walking distance of the project or your accommodation. These things can be done in Narok (more than an hour away) which is the closest large town, hosting a variety of amenities, supermarkets, banks, and a shopping centre.
Project Tasks
Improve children's English and widen their cultural interactions/awareness
Assist with creating creative and fun activities and games
Assist the local teachers by providing an extra pair of hands
Learn about the Maasai Mara culture and live like a local
The volunteer accommodation will be on the school grounds or in a nearby homestay. It will be very simple with few amenities and the toilet and shower area will be away from the sleeping quarters. We try and make at as comfortable as possible for you during your stay. As resources are limited and with occasional power and water cuts, we ask that you conserve water and energy as much as you can. You are also expected to help to keep the room and other common spaces tidy.
We request that you are mindful of your accommodation being in close proximity to the school children and refrain from smoking, drinking alcohol or using profanity, as school staff are held in high regard in the local community. There will be no WIFI at the accommodation, but you can buy a local SIM card on arrival to get access to the internet.
Your meals will be simple homestyle meals prepared by locals, which are typical Kenyan cuisine, and based on which fruits and vegetables are in season at the time. Expect lots of rice and ugali with small portions of vegetables, occasionally meat and/or chapati will be provided.
While we do our best to accommodate our volunteers, if you are a picky eater, have certain dietary requirements, you might want to consider supplementing some meals with your own western type foods and snacks that are more to your liking. These need to be picked up in the main town before arrival.
What's Included
Project Materials & Equipment

Pre-departure Expert Advice

Preperation Tools & Checklists

Certificate of Completion
"The coordinators who were "my Charlie angels." Super happy, attentive girls, they taught us the things of the people of Kenya, they took care of us at all times, we played with them, we laughed, we danced and they provided us with all the needs and security of the world"
"I encourage anyone to get to know Kenya but going through "my village", because now I have a town and it's called Kirwara and receive the love I received from the children of the Gatanga school and see what fills one, to be able to help people who need it and at the same time these people have stolen a piece of my heart from me."
"When I arrived in Nairobi, I went in a car for two hours on the roads of this country, where you can observe nature and life of the passers-by that we left behind. Already deeper and out of the city, I began to invade a feeling of being inside a movie to see the villages full of green and jungle fields, people working and smiling."
Gatanga Village will be your new home and allows an incredible opportunity to experience an authentic, rural Kenya. Close by is the industrial town of Thika, where you will be able to find any supplies you need. Nairobi is just over an hour away by car so can easily be visited for weekend nights out and sightseeing. You can also explore many of the natural areas nearby Gatanga, for example, Fourteen Falls, a set of powerful waterfalls.
Thika town is located a 33-minute drive away from the volunteer house and is packed with supermarkets, shops, ATMs, local markets and good restaurants. The local minibuses called "matatus" are very tightly packed but a great way to experience local culture. The bus station in Thika is the base for many tour companies, departing on tours and day trips to various parts of Kenya.
The train in Kenya is often named the "Lunatic Express". It travels between Nairobi and Mombasa three times a week. It is without a doubt a unique experience to travel by train and see the local Kenyan way of life as you pass by. Do be aware that trains have a bad reputation for being extremely slow, often with delays. If you have time on your hands though, this can be a great way to experience the country.
Fourteen Falls is located approx 40 minutes from the volunteer center and is a spectacular waterfall with complete 27 meter deep scenery. Prominent activities in the area include include plant identification, photography, boating, bird watching, fishing etc, To best explore the waterfall and the surrounding regions, you can take a guided tour. We can help you find local rates! 400 KES is the admission fee into the falls...
Mount Kenya (Swahili Kirinyaga) is an extinct volcano situated in central Kenya, approx 133km from the volunteer center. The mountain is directly south of the equator and is the 2nd highest mountain in Africa (after Kilimanjaro). Trekking in this region is truly spectacular as it is part of Kenya National Park which is 444 square kilometers and full of wildlife.
Mombasa Beach, Kenya's largest port and second most populated city is located on the East coast of Kenya approx 700km's from the volunteer center, but for beach & wildlife lovers, this is definitely worth your attention before or after your volunteer placement! With pristine beaches and all the fun & games that come with a beach tourism location on the beautiful Indian ocean.
Nakuru National Park is located approx 150km from the volunteer center in Gatanga, and is famous for Lake Nakuru and for being a wildlife haven with heaps of Flamingos, Rhinos, Cheetas, monkeys, Zebra, Lions etc. An epic day trip on the weekend with your volunteer mates!
Nairobi is the capital city of Kenya and the urban core of the country. It's only about 1 hour away from the volunteer center in Gatanga. Also home to Nairobo National Park, known for breeding endangered black rhinos and also home to Zebra's, Giraffe and Lion. Nairobi is also often used as a central point for safari trips elsewhere in Kenya but is worth a look if you're in the area and interested in history, shopping, restaurants, bars and coffee shops etc.
Ready to Volunteer in Kenya?