WHY
we need you in Madagascar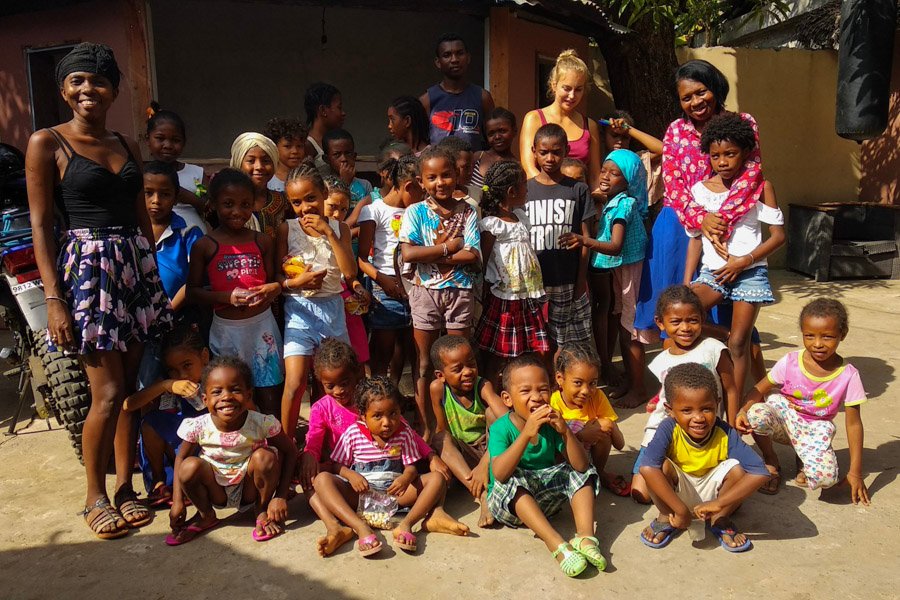 Why Involvement Volunteers International?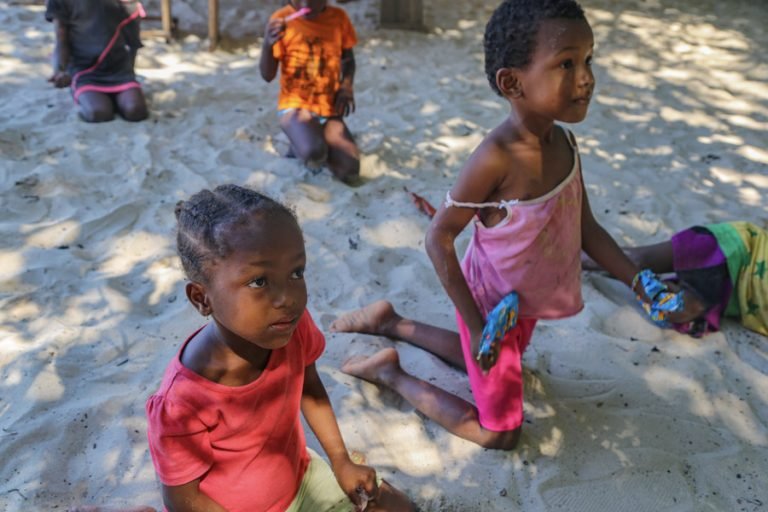 PROJECT NAME: PRIMARY SCHOOL TEACHING

LOCATION: NOSY BE ISLAND

START DATES: WEEKLY (SAT/SUN ARRIVALS)

ACCOMMODATION: VOLUNTEER HOUSE (SHARED ROOMS)
MIN DURATION: ONE WEEK

MIN AGE: 16+

SPECIAL REQUIREMENTS: N/A
Overview
For the majority of people in Madagascar they cannot afford to travel and so rarely get the chance to speak with people from outside the country. In villages like Tsararano Ambony, the children may have never spoken to a foreigner. As a foreign teacher you can enable the children to experience talking with a westerner, allowing them to discover a whole new culture. They will be incredibly excited to meet with you!
The local teachers can also greatly benefit in talking with a fluent English speaker, as well as discovering new and up to date teaching methods and techniques from you. As you'll mainly be assisting the local school teachers, no formal teaching experience is required for this project.
You will be teaching children from different age groups and with varying learning abilities. You are welcome to use your own teaching materials and encouraged to get creative. You can also use the course book as guide and help the children with their conversational and spoken English. During your volunteer project you can also teach other subjects such as mathematics, history, science, geography, computer, technologies, music and arts and crafts. Through fun, educational games you can help the kids with their personal development, environmental awareness and general health and safety.
A typical day involves teaching English and engaging in daily school activities for a minimum of 4 hours. Since schools operate only for 4 hours a day, if you wish, you could also visit the local community center in the afternoon to teach children for another 2 hours a day.
Your general duties will include the following:
Assist the teacher in lesson planning and preparing teaching materials

Helping children who need extra support to complete tasks

Assist in teaching class in specialized subject under the direction of a teacher

Supporting local teachers with classroom activities
Create activities that will keep the students engaged, providing fun and interactive activities in teaching English, Math and basic life skills through story-telling, singing, and dancing
Regularly evaluating and assessing the progress of the children.
Higher education in Madagascar is taught in French and Malagasy but knowing English is something that will be extremely valuable to them in later life. Nosy Be is one of the most famous tourist destinations in Madagascar so knowing how to speak English can increase the children's job prospects in the future.
***Please note the below school terms***
Kindergartens and schools in Madagascar will be closed for school holidays from June 23rd to September 11th, 2023 and from December 15th, 2023, to January 8th, 2024.
During school holidays, we organise an English teaching program at a local community centre for students aged 6 to 18 years old. Please note that the number of children attending may vary, with an expected average of 15 to 20 children per day. It's worth mentioning that some children may be away from Nosy-BE during this time. There will be 3 to 4 hours of teaching time per day, where 1 hour will be dedicated to lesson preparation for the following day.
Location
Nosy Be (meaning 'big island') is an absolutely stunning island off the north-west coast and is Madagascar's largest and busiest tourist destination. The population is estimated around 73,010 and the island has an area space of 320.02 square kilometres.
On Nosy Be island you will find volcanic lakes, lemurs, rum distilleries, Ylang Ylang plantations and beautiful coral reefs. There is just so much to explore on this amazing island! In May, you can experience the 4 day Donia Music Festival. Situated on the Indian Ocean, on Nosy-Be island you can relax on the best white sand beaches, take a boat trip through the jungle, go trekking to see lemurs or snorkel alongside turtles and manta rays in the clear waters.
Project Tasks
Teach English conversation, reading and writing to primary level children
Create lesson plans for fun and educational classes and activites
Interact with the local teachers, sharing ideas
You will stay at our volunteer house, where there is a dining room and lounge area to socialise with fellow volunteers. There is also a beautiful garden to relax in during time off. A balcony and large roof terrace are also available for you to chill out in. Rooms are shared between 2-4 people, there are fans, bed linen, lockable rooms, water (no hot water for showers), and laundry facilities for an extra cost. There is no wifi but you are free to purchade a SIM card to get data.
There is a kitchen and refrigerator which you are welcome to use to store any food and drinks you require. An ATM and a supermarket around 15-20 minutes away by bus or Tuk-Tuk, from the volunteer house. The closest ATM to the house is about 10 minutes away by Tuk-Tuk from the accommodation, the closest local supermarket is around 10 minutes away by Tuk-Tuk, and the closest medical centre is around 15 minutes away by Tuk-Tuk.
We provide three meals per day during weekdays and two per day on weekends. Your meals will be a mix of Western and Malagasy food, usually consisting of vegetarian dishes including rice and vegetables. You can expect to have a chicken dish around twice a week. There are kitchen facilities for you to cook your own meals or you can eat out at any of the local restaurants nearby.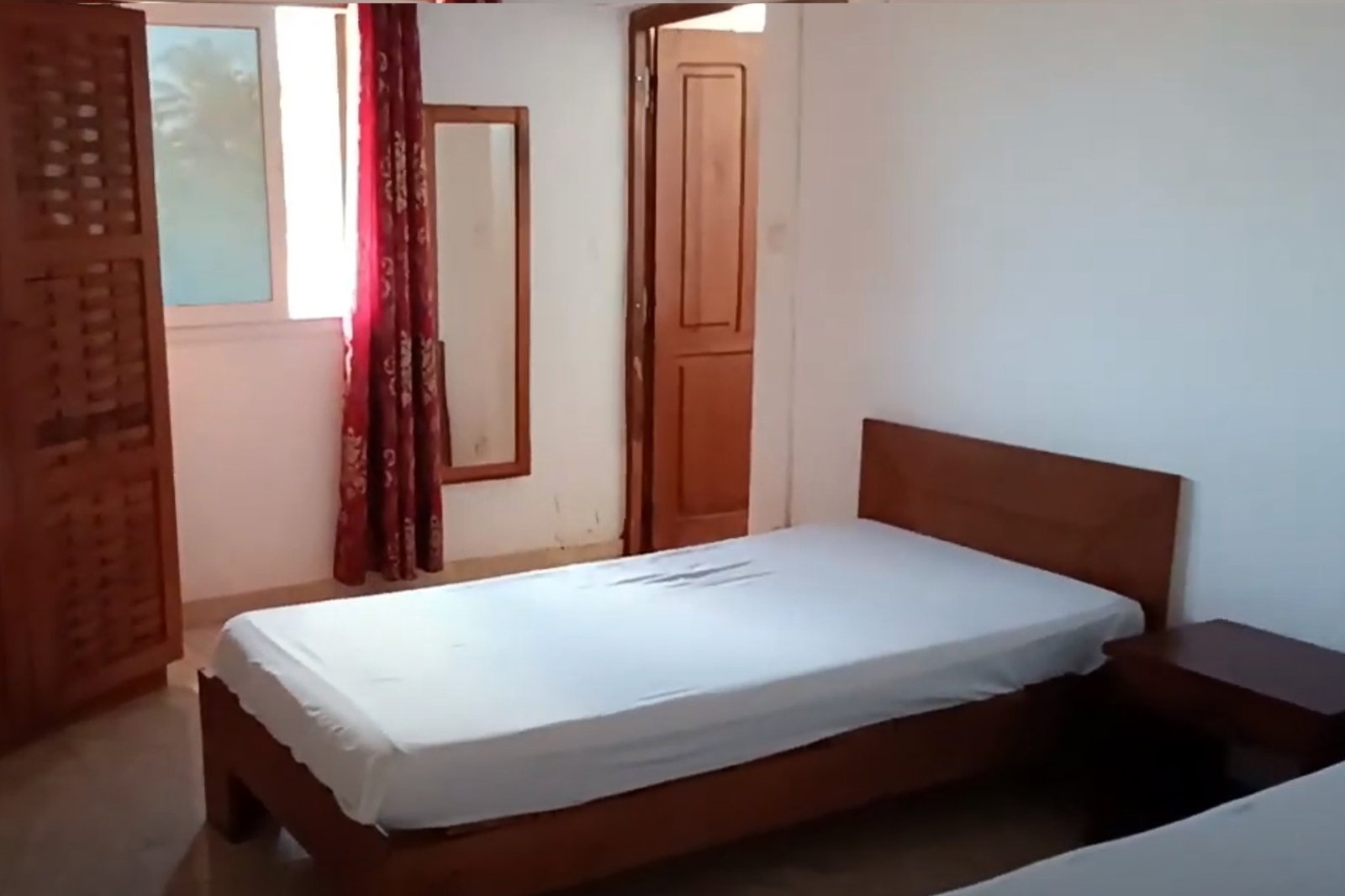 Hike up to Mont Passot to see the stunning panoramic views at sunset. This lookout is incredibly beautiful.
Enjoy spotting the incredible lemur species, birds and reptiles on offer in the lush lowland rainforest in Lokobe Nature Reserve.
Relax on some of the best white sand beaches in the world. Spend your days off enjoying the blue waters and incredible snorkelling on offer!
During September to December, you are able to swim wih these huge animals, right off the coast of Nosy Be! Book a snorkel trip with these gentle giants.
Madagascar is famous for it's incredible baobab trees and is home to six types of native baobab. Get your camera out for some pretty cool photos!
Ready to Volunteer in Madagascar?