WHY
we need you in Malaysia
Why Involvement Volunteers International?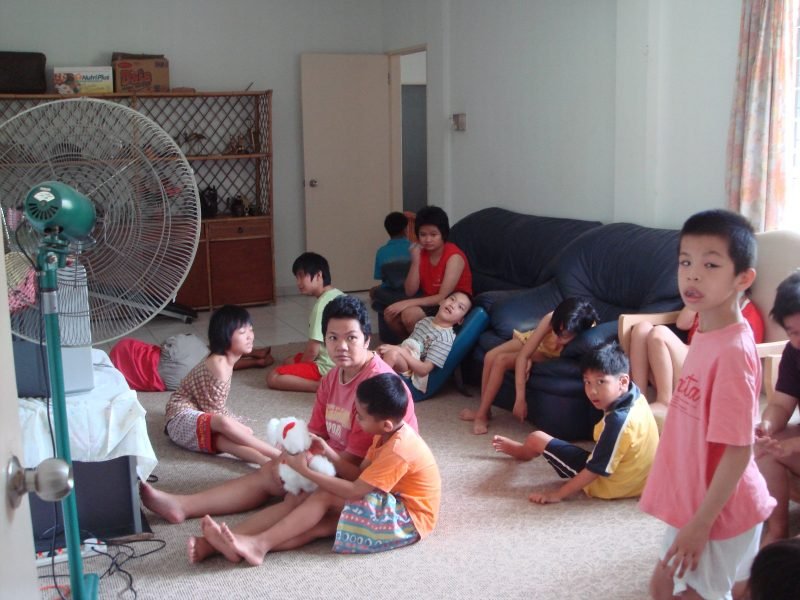 PROJECT NAME: SPECIAL NEEDS CARE & EDUCATION

LOCATION: SABAH, BORNEO

START DATES: WEEKLY START DATES

ACCOMMODATION: YOUTH HOSTEL
MIN DURATION: 1 WEEK

MIN AGE: 16+

SPECIAL REQUIREMENTS: N/A
Overview
Help care for and provide support to residents with various disabilities, aged between 10 to 53 years old. You'll help in three main areas, the kitchen (cooking, etc), classroom (education and activities) and in general areas (gardening, cleaning).
The centre where you will be volunteering is home to 40 residents ranging in age from 10 to 53 years old. Many of the younger residents have multiple disabilities and require constant attention. There is a diverse range of disabilities, including Cerebral Palsy, Epilepsy, Attention Deficit Disorder, Learning difficulties, Paralysis, and Deafness. The centre is comprised of seven residential blocks, each containing 3 to 4 rooms that serve as dormitories for both residents and caregivers. It also includes a school block with five classrooms and an office. The main two-story building includes the dining area, living quarters, kitchen, laundry, and staff room, with the upper floor featuring an office, interview room, and visitors' hall.
Additionally, the centre is a publicly funded residential home that relies on support from the community, including donations of food and other essentials. It is constantly in need of donors, both in cash and kind, to ensure the health and well-being of its residents.
Additionally, we conduct outreach work to remote communities, and a Rural Youth program has been established to provide support and skills training to individuals in the area, specifically for the care of those with disabilities. Each child is provided with an Individual Education Plan (IEP) tailored to their unique needs. A specialised education program is then implemented to cater to the needs of students with specific learning differences, mental health issues, or physical and developmental disabilities. This may involve changes to the curriculum, provision of supplementary aids or equipment, and access to specialised facilities to enable students to fully participate in the educational environment.
You can help in 3 main areas:
Kitchen – For food preparation, cooking and cleaning (3-4 participants)
Classroom – For Enrichment activities (5-6 participants)
Public Area – For Gardening and general cleaning (4-5 participants)
General tasks will include:
Spending your time with the residents
Giving them your support and attention
Talking and listening to them
Playing games with them
Drawing or painting with them (it's a good idea to bring some supplies from home for this)
Location
Our programs are located on the island of Borneo, and most within the Sabah region, a state in East Malaysia which borders with Sarawak to the southwest and Kalimantan, which is the Indonesian part of Borneo, to the south. Sabah is a beautiful place, known for its lush rainforests, beaches and mountainous regions.
Project Tasks
Provide a high standard of care and support to the residents
To provide a safe, welcoming and nurturing environment
Taking part in recreational activities, playing games, education, etc
Our accommodation is Kota Kinabalu. This hostel-style accommodation also offers It is located about 8 km from Kota Kinabalu International Airport; it offers a shared lounge, non-smoking room and free WiFi. This property is almost centrally located; nearby points of interest (within 15-20 minutes walk) include KK Esplanade (a perfect spot to see beautiful sunset), Atkinson Clock Tower (a historical landmark), Jesselton Point (entry point to Tunku Abdul Rahman Marine Park) and Signal Hill Observatory (bird's eye view of Kota Kinabalu City). Rooms are shared between 4-8 people, and hot showers, bed linen and fans are provided.
You will have 3 meals on weekdays and 2 meals on weekends. Typical dishes include white rice served with meat or chicken or fish dishes (cooked in sauces like sweet & sour, dark soya, mild curry, etc.) and a vegetable dish. Some restaurants also cater for vegans but you MUST inform us so we can advise you accordingly. Breakfasts are varied, including toast, egg-dish, fresh fruit, and coffee & tea. Tea, coffee and purified water is available at the house. We do not recommend that you drink water straight from the tap.
The accommodation is centrally located in the city, so public facilities such as supermarket, gymnasium, swimming pool, saloon, laundromat, cinema, money exchange, ATM, sim card shop, and photocopy shops are all located within a 2 kilometers radius.
What's Included
Project Materials & Equipment

Pre-departure Expert Advice

Preperation Tools & Checklists

Certificate of Completion
This majestic mountain is the highest peak in Southeast Asia and attracts thousands of climbers every year.
Sabah is home to many beautiful beaches, which are perfect for swimming, snorkelling, and sunbathing.
Spot the rare and unique proboscis monkeys on the Kinabatangan River.
Spend a weekend exploring some amazing and unusual outdoor landscapes.
These caves are a popular Hindu shrine, featuring a massive golden statue and many colourful temples.
Ready to Volunteer in Malaysia?