WHAT
does Everest Base Camp Trek Involve?
Why Involvement Volunteers International?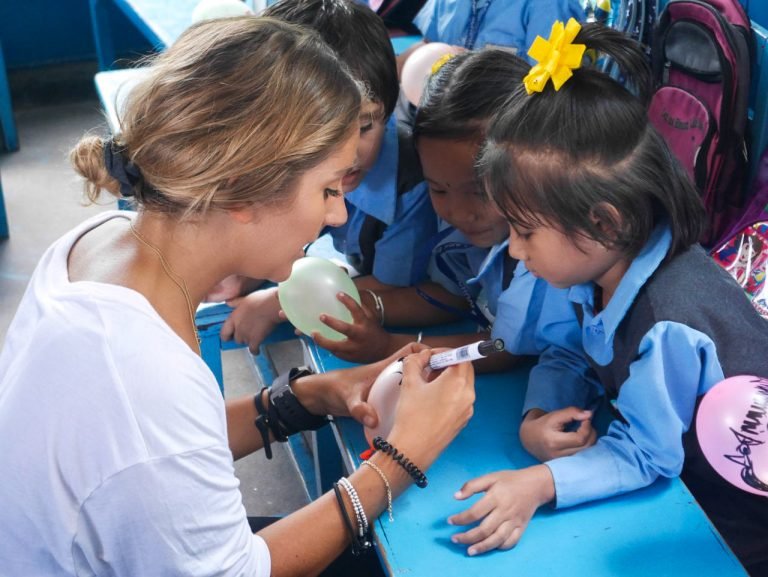 PROJECT NAME: EVEREST BASE CAMP TREK & VOLUNTEER

LOCATION: KATHMANDU (starting location)

  START DATES: FIRST MONDAY OF EACH MONTH (Sat/Sun arrivals)

  ACCOMMODATION: TEA HOUSES & VOLUNTEER HOUSE
  MIN DURATION: 4 WEEKS

  MIN AGE: 18+

  SPECIAL REQUIREMENTS: A good level of fitness.
*Please note: this project runs once per month (first Monday of every month).
Overview
For the adventurous, why not combine one of the best treks in the world with a volunteer project? You will have an introduction week in Kathmandu before your base camp trek and then a week of volunteering afterwards. This is a great way to explore and give back at the same time.
First Week: Introduction Week – Kathmandu
Starting in the vibrant city of Kathmandu, this week you will learn all about Nepalese culture, the language, dos and don'ts, and lifestyle of the local people. You will also visit temples, go on a hiking tour and even take part in a scavenger hunt race at a local market!
Second and Third Week: Everest Base Camp Trek
The Everest Trekking region is on many travellers' bucket list! This is a hard trek, over rough terrain but mainly due to the altitude, so volunteers must have a reasonable level of fitness, as there won't be much resting! However, you will be rewarded with some of the most spectacular views, passing through Sherpa villages, admiring some of the world's most stunning landscapes and getting to see the best of Nepalese culture.
Fourth Week: Volunteering in Kathmandu
You will have a choice of several volunteer projects for your final week. This is a great way to give back to the country and to really experience Nepalese hospitality.
You can choose between teaching at a local school, helping out at a kindergarten or aiding injured dogs at the animal shelter.
– Full schedule in the FAQ section!
*This is a 4 week program which can be extended to spend more time volunteering at the end.
What is included in the program
Airport transfers as per the policy – Airport Pickup in Kathmandu – Tribhuvan International Airport
Presence of a dedicated program coordinator throughout your travel, at the projects and facilities –
Logistical management support in case of emergencies
Authentic Nepali meals and European (breakfast, lunch, dinner) for the duration of the entire program as per the meal plan
Accommodation at hotels, tea houses, and at our volunteer house – shared accommodation
Local transportation to all venues
Entry fees to all places
Extensive pre-departure information
Overland public local transportation
What is excluded in the program
Air ticket from Kathmandu to Lukla and Lukla to Kathmandu 
Personal expenses such as table drinks, room service items, laundry, telephone calls, tips, porterage at hotels or airport, bottles of water during your road travel etc.
Any additional expenses caused by or liability for the disturbance in the program due to circumstances, weather conditions, sickness, natural disasters, riots etc.
Liability for or insurance against injury, loss of life, accidents or loss of goods.
Our program does not cover any liability and does not insure participants.
Participants must have appropriate insurance before joining the program.
Any camera fee where applicable.
Any service not specified above.
Few things to consider when you are with us!
Returning to the accommodation after your personal trips before 22.00 hrs every day
You will not be allowed to hire any vehicle on your own
Consumption of alcohol inside the accommodation is strictly prohibited
Respect and adhere to our code of conduct
Our staff is there to support you, guide you and make your trip memorable.
We kindly request you to follow their instructions at all times
You will not be allowed to bring outsiders inside our centres/tea houses or hotels
Location
Kathmandu, the capital and largest city in Nepal, is an incredible place! The contrast of decaying buildings, smell of incense, street sellers, historic temples and incredible mountain views will invigorate your senses and keep you inspired to learn more about the amazing history and culture. For several hundred years, Kathmandu was one of three rival royal cities, along with Bhaktapur and Patan. The highlight of Kathmandu has long been Durbar Square, the largest of the palace squares in the three royal cities and a UNESCO World Heritage Site. Temples and monuments of varying shapes, sizes, styles, and faiths can be found here. This small, mountain-sheltered valley is the historical centre of Nepal, a place where kingdoms rose and fell, where palaces and temples were built and rebuilt, and where Nepali art and culture was developed and refined.
Project Tasks
Trek through the most spectacular scenery
Meet local people on the way and learn about their culture
Push yourself and have fun on this challenging adventure
Give back on a volunteering project
All accommodation is included during your stay on our program within the schedules/ itineraries provided. Your stay will be comfortable, clean and secure with basic modern amenities.
(First & last week)
Located in the heart of Kathmandu, about 1 hours drive from the airport, the large volunteer center has 4 bedrooms which hold up to 12 people maximum, with 3 to 4 people sharing one room. They have modern bathrooms; a modern kitchen and dining room, mini library, a fully furnished living room; live-in staff on call 24/7; a garden complete with a comfortable covered area and 24/7 security.  
Centrally located, there are several gym's nearby as well as local supermarkets, ATM's, mobile phone shops etc.   For couples or those wanting more privacy, there are upgrade accommodation options available for an additional cost (approx US $150 p/room p/week).  This must be booked well in advance and is subject to availability. 
Kathmandu accommodation includes 3 Meals p/day weekdays,  2 Meals p/day weekends (mostly vegetarian cuisine), 4-6 persons p/room and Wifi in public areas- quality is not the best though. You may want to purchase a local SIM data plan. There is also a T.V, DVD player, computer, Laundry facilities (at an additional fee), Lockable rooms, Hot shower, Private bathrooms, Bed Linen (no towels), Mosquito protection and Fans (no air-con).
(Second & third week)
You'll stay in a local guest houses and/or tea houses along defined trekking routes. The rooms at the guest houses will generally accommodate 2 to 4 people on sharing basis, single gender. Single rooms are available if booked in advance and at extra cost. Hand washing your clothes will be a necessity. 
You will be provided with three meals a day. The meals will be Nepalese food served at the tea house, consisting mainly of vegetarian dishes including rice and vegetables. There may be some meat and Western dishes available in some tea houses.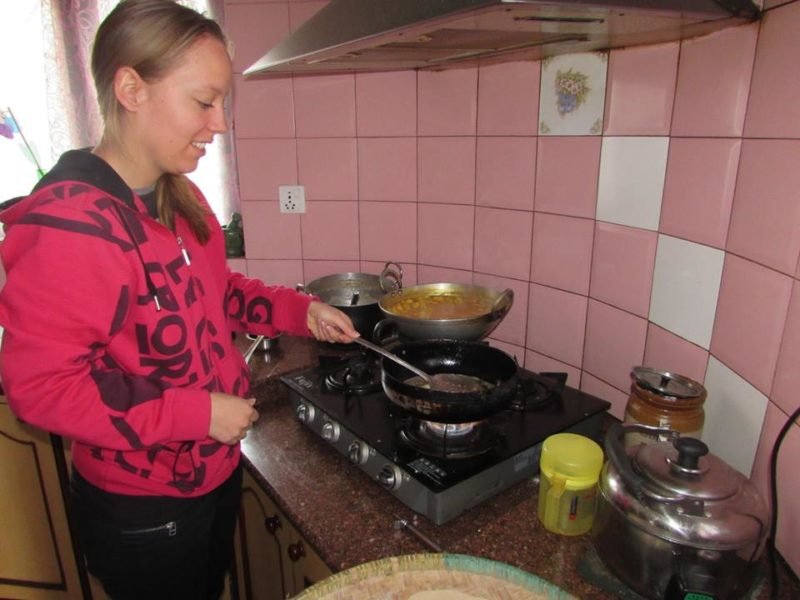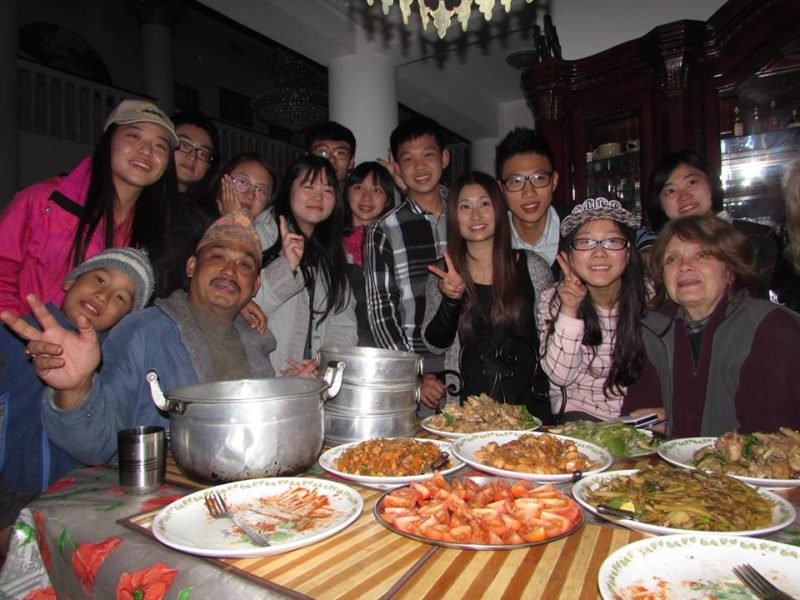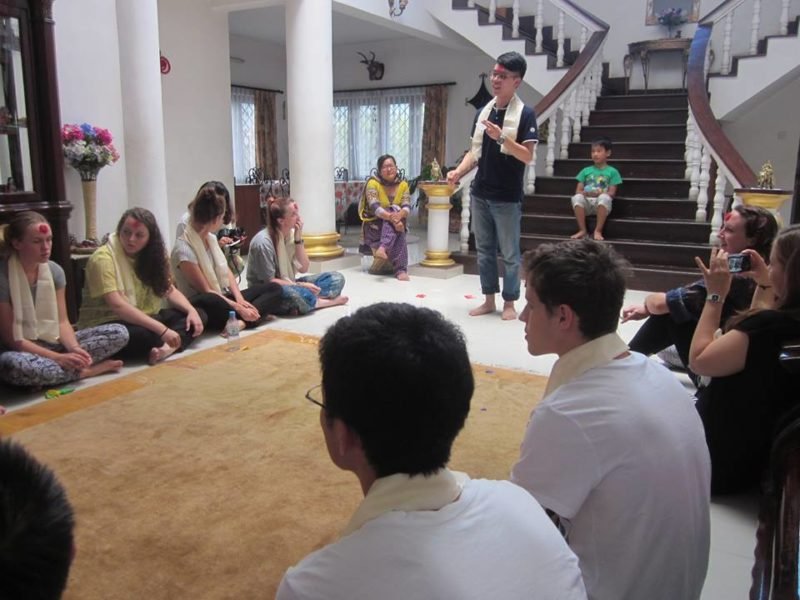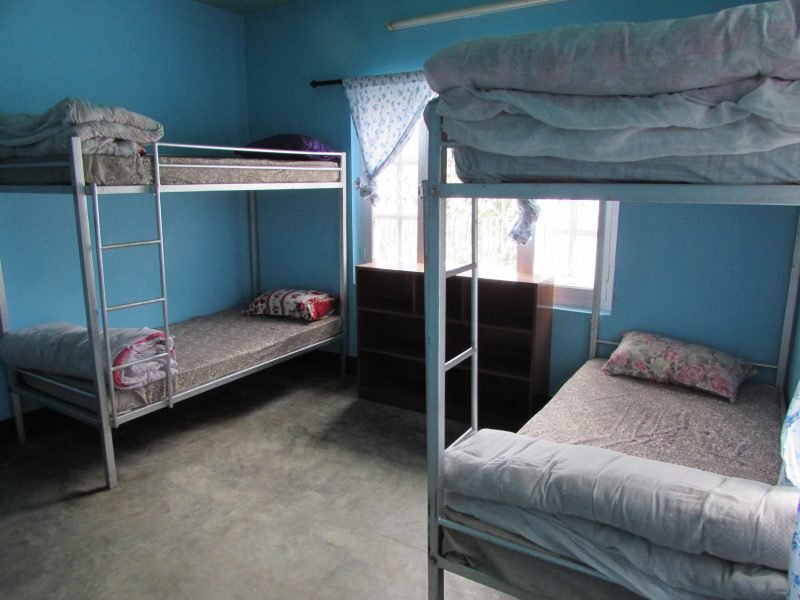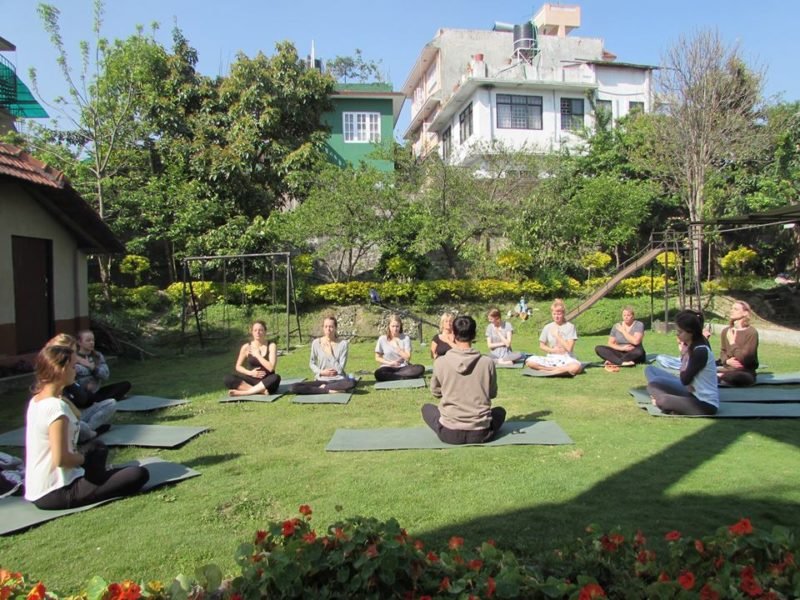 Adventure Week


$495

4 Week Annapurna Base Camp


$1545

4 Week Everest Base Camp


$2495

28 Day Road Trip


$2150
What's Included
Project Materials & Equipment

Pre-departure Expert Advice

Preperation Tools & Checklists

Certificate of Completion
It was such a great experience! The children are happy all the time, they really want to learn and they also want to play all day. After 2 days they knew me a little bit and they listened very well. We teach them Science, Maths and English.
I want to thank all the cute, kind, and lovely monks I met during my stay at the monastery. You are all awesome!! Thank you also to the teachers Labsum, Sonam and Ngawang Janpoo for your hospitality too!!
I feel grateful to have been part of an organization that is able to provide free education for these children, allowing to enter into public school. It has been an interesting journey to be able to communicate and deliver lessons to these children as they have very basic English skills.
The highlight of the trip was working at the KAT center. It was so rewarding and I just loved being able to spend time with the dogs and able to bring them so joy throughout the day.
It was my first time in nepal and i really enjoyed being amongst mountains, experiencing a little of the local culture and making new friends from around the world.
I would say the highlight was just meeting and working with the women I was teaching English to. Team, food and accommodation was good, I loved the Nepali food
The team were great, very helpful and supportive. I am vegetarian and the food catered to me perfectly, a great variety of traditional Nepalese food! Accommodation met my needs comfortably, enjoyed meeting people from all over the world.
Highlights of the trip: meeting and being able to work with a diverse group of like-minded people from around the globe. The people are what make the experience: being able to both have an amazing travel experience and also be able to give back to the world in some way.
I did treat a couple of stroke patients independently which was the most rewarding, and got the Nepalese physios to give advice and education when required.
The atmosphere was cozy since the very beginning: the children were enthusiastic and excited to meet us and were ready to do many things together with us. The mood was really positive and the principal and all the teachers were happy to support us in our activities which were based mainly on memory and creativity games, which the students here are not used to.
Doing the extra activities including the HealthOutReach program was really good as well because I could see there had been a lack of education around basic hygiene, nutrition and first aid so I think it was really beneficial to the schools that we went to to teach them this.
This has to be one of the most popular things to do in Nepal. With so many different treks to do, this is a great way to spend your free time! Everest base camp and Annapurna are 2 of the most popular but there are many day treks also.
Boudha Stupa is the largest in Nepal,situated in Kathmandu. This impressive building is best viewed late afternoon, when the locals are visiting for their rituals.
For the adreneline junkies! Try this heart racing sport to get the blood pumping. Rafting is so much fun, especially when surrounded by stunning scenery.
Paragliding over Pokhara's boating lake is supposed to one of the most stunning sites!
Chitwan National Park is situated in the lowlands down South. If you're lucky you can spot rhinos, elephants, numerous bird species, or even the Bengal tiger (fingers crossed!).
Take some time to explore the many local markets in Nepal. This is a great way to get a teaste for local life and interact with the sellers.
Ready to Volunteer in Nepal?