Why Involvement Volunteers International?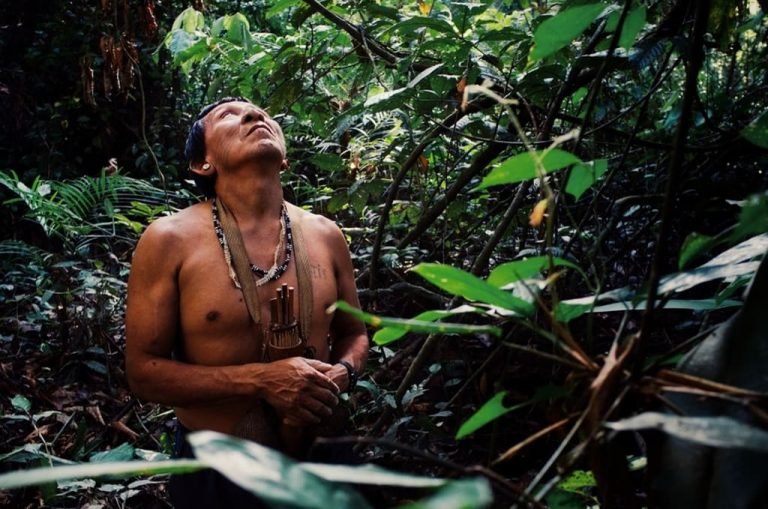 PROJECT NAME: AMAZON RAIN FOREST CONSERVATION

LOCATION: AMAZON JUNGLE, PERU

START DATES: WEEKLY (SAT/SUN ARRIVALS)

ACCOMMODATION: JUNGLE LODGE
MIN DURATION: TWO WEEKS

MIN AGE: 18+ (16 with guardian)

SPECIAL REQUIREMENTS: N/A
Overview
It is no secret that the greatest Rain Forest in the world which plays a vital role in the Earth's eco system is under severe threat due to commercialism, deforestation and land acquisition from major corporations. Given the incredibly rich soil and agriculture growing opportunity, private and government enterprises are enticed by the economic opportunity of this region. With increased environmental protection, deforestation has slowed, however assistance from global volunteers is needed to ensure these efforts continue to be enforced and the damaging trends reversed.
The Peruvian Amazon is one of the most bio diverse regions on the planet. The work you do here is vitally important on a local scale but also a macro global scale in an effort to help save the planet and combat climate change. To help reduce the amount of Co2 in the atmosphere, planing trees and inhibiting further deforestation is vital.
In this incredible project, global volunteers assist in various reforestation, wildlife monitoring, organic gardening, educational workshops, trail maintenance and related activities. The daily efforts are directed by local environmentalists, biologists and local professionals who have an in depth understanding of the local needs and opportunities. These projects server remote communities who have a deep connection and reliance on the forest.
Please note that this project is in a remote area away from our institute in Cusco. Depending on the time of year, there may be no other volunteers at the project with you. You should prepare yourself for some independence and be open to new experiences in an isolated rural setting.
Location
On this project, you'll be situated approx 8 to 10 hours by bus from Cuzco deep in the Amazon Jungle!
Project Tasks
The project tasks will vary depending on local needs and various factors such as Spanish language skills, expertise and ability in this field of work. You'll be expected to follow the directed work and tasks handed down by the on-site project managers.
Reforestation work is physically demanding. Tasks include planting trees, shrubs and removing non-native species.
Taking wildlife inventory of local flora and faun
While in Cusco for your orientation, you stay with a pre-approved middle class Peruvian family in a shared room. You share with 1-3 other people of the same gender.
Your accommodation on the project will be in the conservation reserve which is communal, remote and rustic but actually quite comfortable. Volunteers are housed in single gender dormitory style bungalows which are equipped with basic amenities such as running water, bed linen, and squat toilets. The cold showers are invigorating and remind you that you are in the jungle baby!
Because Jungle Conservation sites are very rurally located, some of the comforts and conveniences you are used to may not be available. There will be limited to no WiFi access in this region but there is a phone in case of emergency. The in-field coordinators will check-in with you regularly to ensure you are adapting well as this is a no frills type of experience and suitable for those who enjoy totally off the beaten path!
Breakfast, lunch & dinner are included each day. Peruvian food is very nice! Rice, beans, and corn are popular ingredients, and fresh root vegetables like cassava, taro, and sweet potato are in most dishes. You can also expect some fruits and vegetables, such as avocados (palta) accompanied by spicy aji salsa.
What's Included
Project Materials & Equipment

Pre-departure Expert Advice

Preperation Tools & Checklists

Certificate of Completion
"I had a very good experience in Cusco! Everyone was so helpful and I loved my projects and Spanish classes! My host family was amazing as well. The house was always so clean, and the food was amazing. If I ever had any problems, Maximo always helped right away. They always wanted us to feel safe, happy and comfortable. Cusco is an amazing place to volunteer. I would highly suggest coming to Cusco, Peru!"
"This was such a great experience. I recommend talking to as many locals at your placement for the best results. My favorite thing about this program was getting to see just how different everything works here compared to the United States."
"Overall it was a great time, with learning from great Spanish teachers and the mentors here at Maximo Cusco. Everyone was welcoming the program was organized and I was very pleased with the great I obtained in terms of language, socializing, and the rewarding impact I had working with the kids and teaching English. Overall I learned a great deal and the people here are rich with culture and it really helped me learn more as a student and traveler. I will be back and look forward to doing my TEFL in the future to continue teaching English."
Built somewhere in the 1400's, this is the site of massive significance spiritually & historically to the Incan people. Tourists from around the world travel to Peru just to see it, and Cuzco is the gateway to Machu Picchu. We can help you book your tour in advance or when you arrive in Cuzco. There are various options including train ride + hike or a 4 day hike. Book in advance to ensure you get a spot though!
The historic capital of the Inca Empire, rests at very high altitude in the Andes Mountains. It's really one of the most sought after travel destinations in the world. Besides just soaking up the atmosphere of Cuzco, some sights to visit include; Cristo Blanco monument offers amazing views of the city, the Planetarium provides Incan history, the ruins of Qorikancha, in the heart of the city or for the foodies, check out the Choco Museo for everything chocolate!
These are incredible Incan ruins with many levels of concentric circles like an ancient amphitheater. This is located only a short bus ride from Cuzco with a nice 4km hike to get to the Maras village and a further 9km hike or taxi to the Moray ruins. A brilliant day out.
Peru has managed to do a great job in protecting the Amazon, and has many well protected very large forest areas where you can explore with a guide. Take a boat down the Rio Tambopata river, experience jungle lodges from Peurto Maldonado and experience one of the most bio diverse regions in the entire world!
The largest lake in South America, is the birthplace of the sun according to Andean legend. The town of Puno is a great base with cool local culture and nightlife also with various ruins sights scattered around the islands.
An overnight bus from Cuzco will take approx 20 hours, alternatively you can fly to Lima and take a 5 hour bus. This area is best known for dune buggy rides, sandboarding and cool bars, cheap cocktails and heaps of fun!
Ready to Volunteer in Peru?