WHY
we need you in the Philippines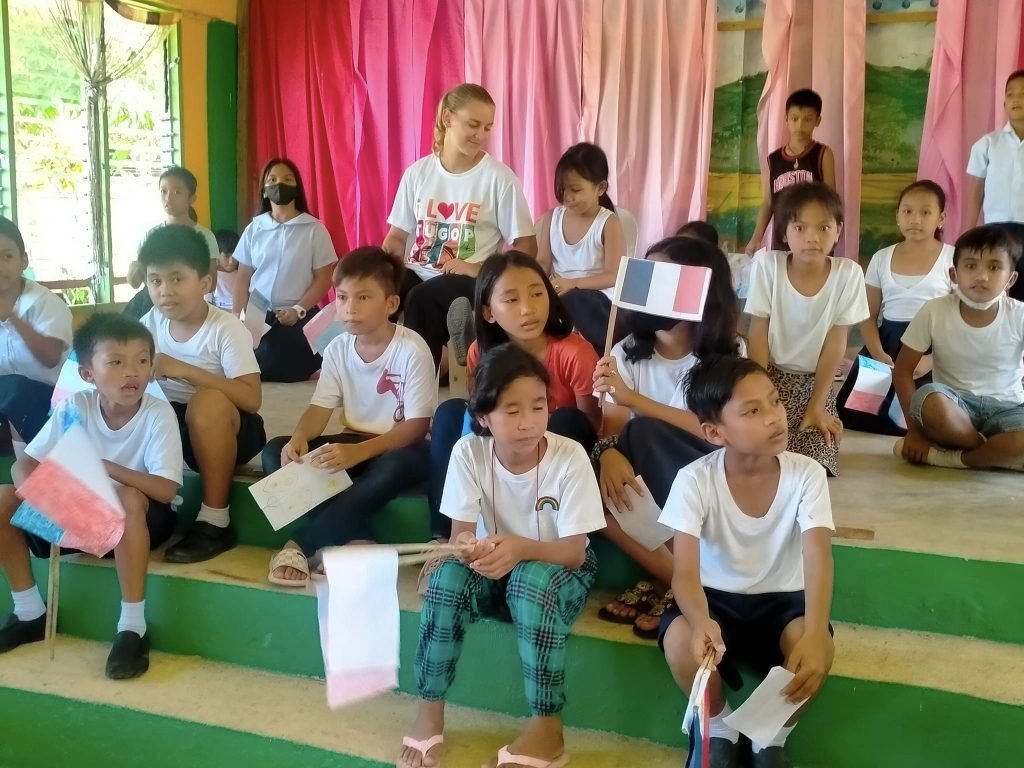 Why Involvement Volunteers International?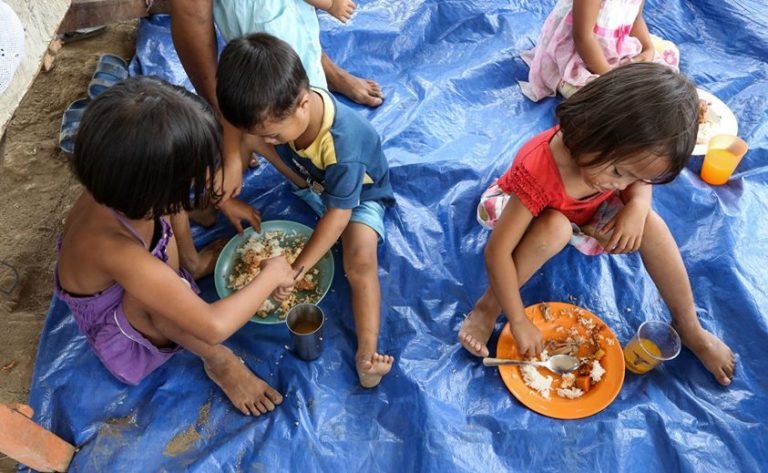 PROJECT NAME: PRIMARY ENGLISH TEACHING

LOCATION: TACLOBAN, LEYTE

START DATES: 1st WEEK SEPTEMBER – 3rd WEEK JUNE (SAT/SUN ARRIVALS)

ACCOMMODATION: HOMESTAY (PRIVATE OR TWIN SHARE)
MIN DURATION: 4 WEEKS

MIN AGE: 18+

SPECIAL REQUIREMENTS: Teaching/ TEFL experience & fluent English speakers preferred, but not required.
Overview
In the Philippines good jobs require proficiency in English, so the ability to speak, read and write in English is very much encouraged and important from a young age. Teaching children English language from a young age can dramatically improve their chances and opportunities for a better job later in life.
Unfortunately, many rural primary schools in the Philippines are overcrowded, lacking adequate textbooks and teaching resources. Most will not even have a library. In the classroom, there is usually just a simple blackboard. The classes can often be cramped with children squeezed into small classrooms.
The local teachers, whilst understaffed, are incredibly dedicated, often buying school resources from their own pockets. They do this even though a teachers wage in the Philippines is very low, so therefore put themselves at risk by spending what they don't have. This can often lead these teachers to move abroad, where they can earn a higher wage and a better work-life balance.
By volunteering at the schools, as a native English speaker, you will not only help the students in learning the language, but the local teachers too. Whilst they have good teaching abilities, many are not fluent in English themselves. By working with them, they can learn more about the English language, and perhaps some new teaching methods too. You will work together with the local teachers.
As well as English, you can also teach mathematics, science, history, music, arts, and sports if you wish.
Many of the children have not had too much experience with foreigners, so this is also a great experience for them to interact with someone from another country and to learn about your culture. They are very eager to learn and enthusiastic children, however they are still of primary age, so teaching classes using engaging activities is vital to keep their attention!
The students have grown up speaking Waray-Waray, the local dialect, and will also learn English and Filipino, the national language, in school. However, they have little opportunity to speak Filipino or English outside of the classroom.
The volunteer work will focus less on grammar and more on conversational English, and generally getting the children excited and wanting to learn English. They should be aware of the opportunities it may bring in the future.
Volunteers with teaching experience will have a greater role such as lesson planning and leading classes. For those who do not have too much experience, you will be able to work as a classroom assistant or taking small groups, or individual tutoring.
Any teaching equipment is welcome as the school is lacking in things such as flashcards, pens, pencils, posters, etc.
Location
Tacloban is approximately 360 miles from Manila. It's the capital of the Province of Leyte and has a population of 275,000 people. The city offers international volunteers an opportunity to be immersed in a unique Asian culture, which is at least partially left untouched by Western Culture, especially in the rural areas. In November 2013, Tacloban was one of the most devastated areas of the Philippines when Super Typhoon Yolanda (Hayian) ravaged through the Philippines; therefore, the city and surrounding areas now present an even greater range of opportunities for international volunteers. Tacloban is easily accessible by air from Manila or Cebu through daily flights offered by Philippines Airlines, Cebu Pacific, and Zest Air.
Project Tasks
Teaching assistent or leading a class (English or other subjects if desired)
Creating lesson plans
Tutoring teachers in English as well as the students
At the core of your experience is the friendly and warm accommodating local home stay, who have been accepting volunteers for over a decade. Life inside a homestay is not only safe and cost effective, but is also a great way to contribute to the local economy and to experience the true nature and culture of the Philippines. All homestays have electricity and running water.
You will have a private room by yourself or shared with a fellow volunteer. Mosquito net, electric fan, bed linens and door lock are also provided. The bathroom will be shared with the family and will be basic with cold, bucket baths (hot running showers are uncommon in Philippines) as it's so tropical and warm! All home stays are English speaking. The home stays have been thoroughly evaluated before being accepted into the program and have been in operation for several years. You will be able to experience the Filipino culture and participate in the daily life of a local.
Breakfast and dinner are provided but volunteers will need to buy their own lunch which costs approx 50-80 pesos. Access to filtered drinking water will also be provided by your home stay. All meals will be served with rice and typically include fish, chicken or pork. Home stays can cater for special dietary restrictions, however we require advance notice so we can place you accordingly.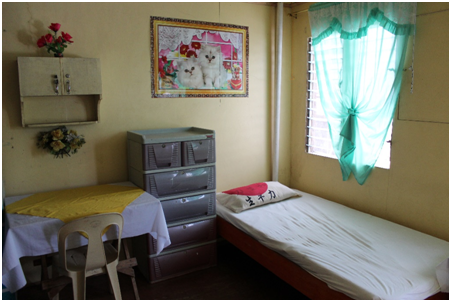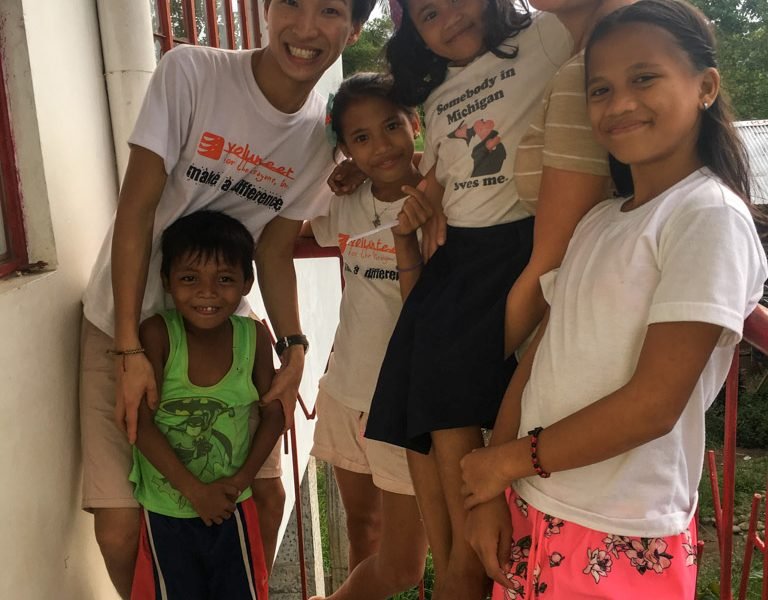 What's Included
Project Materials & Equipment

Pre-departure Expert Advice

Preperation Tools & Checklists

Certificate of Completion
"I can't put into words how rewarding it was working with the children. Teaching was a challenge but the feeling of contributing for their education and just being part of their everyday life, either in the classroom or just laying outside, is more than fulfilling."
"I was assigned to a community-feeing project at Cangumbang; and this experience was incredible from the beginning till the end — from planning, forecasting ingredients, buying extra things out of my own expense, cooking to serving there weren't moments I didn't enjoy. I really looked forward to each day visiting the community there and feeding the sponsored children of up to 35."
"Our project were fantastic to, the kids were so sweet and I really felt that we were needed there and that we made a difference. So all in all a beautiful and amazing experience at the Philippines."
"The construction projects I worked on were both fun and rewarding. Myself and another volunteer called April worked alongside local people, it was physical but fun. The local guys were keen to get to know us and teach us about them and their language – we had plenty of laughs. It was also amazing meeting the families that you were helping and seeing the happiness and appreciation in their eyes."
"There are different nutrition issues in the Philippines to be dealt with which aren't something we get to see here back home. We have learnt a lot from this placement and I recommend anyone who is doing nutrition and health-related degree to come over. The experience is unforgettable."
The Philippines have many amazing dive spots, and some of the most pristine water in the world! With plenty of fish, coral reef and even whale sharks, this is a divers heaven.
This small island is known for its outstanding natural beauty, and pristine white sand beaches. White beach stretches for 4km and is a popular place to visit.
Take a visit to Bohol island, around an hour from Cebu, and check out the 1200 hills of all shapes and sizes. This stunning natural formation is quite a sight. You can hike or take an ATV ride up the hills.
You may have seen images of this spectacular beauty spot online- and it doesn't disappoint! As well as some incredible diving, you can also explore some stunning viewpoints, secluded beaches, or go on a boat tour around these turquoise blue waters.
There are plenty of gorgeous places to kayak in the Philippines, and it's secret lagoons are some of the best spots. Paddle your way through the stunning rock formations and crystal-clear waters.
Ready to Volunteer in the Philippines?