WHY
we need you in South Korea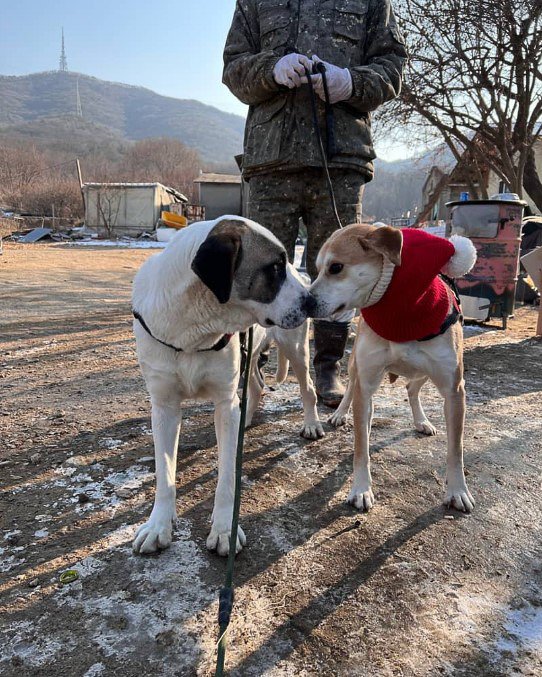 Why Involvement Volunteers International?
PROJECT NAME: ANIMAL SHELTER

LOCATION: SEOUL, SOUTH KOREA

START DATES: WEEKLY (SAT/SUN ARRIVALS)

ACCOMMODATION: VOLUNTEER HOUSE
MIN DURATION: ONE WEEK

MIN AGE: 16+

SPECIAL REQUIREMENTS: N/A
Overview
As well as helping at shelters, the program also focuses on rescuing animals in need of help during natural disasters, those experiencing violence and abuse, and dogs trapped in "dog farming" situations where they are mistreated and eventually used for food. Through this program, you can help clean, feed, and care for these animals, providing them with a better quality of life.
While the Animal Care Program and shelters are spread out throughout the city, your home base or guesthouse is located in the heart of Seoul, just a few hours from the airport. During the program, you will work alongside the local team named "Care" to offer assistance and care to animals in various shelters across Seoul. This non-profit organisation has been operating since 2002, dedicated to rescuing animals from abuse and neglect. Additionally, they run campaigns to encourage foreigners to adopt stray animals and help them find their new homes.
Location
Seoul, the capital of South Korea, is a bustling and dynamic metropolis that seamlessly blends modernity with traditional Korean culture. With a population of over 10 million people, Seoul is a vibrant and exciting city that offers endless opportunities for exploration and adventure. Visitors can experience traditional Korean culture by visiting the city's many historic temples, palaces, and markets, or they can indulge in the city's vibrant nightlife scene by visiting its many bars, nightclubs, and restaurants. Seoul is also known for its innovative technology, fashion, and music industries, making it a hub of creativity and innovation.
Project Tasks
Lend a helping hand in taking care of animals
Help injured or abandoned animals to recover their health
Learn about Korea and the animals that live at the shelter
You will stay in a local hostel in Seoul. Rooms are shared but you can upgrade to a private room for an additional fee. The accommodation is conveniently located close to the airport and to the city centre and includes shared rooms for 2-8 people, western toilets, heating, and hot showers. Rooms are equipped with air conditioning and wifi is available in the common areas. There are laundry facilities on site, and a friendly pub is open to all the guest son first floor of the guesthouse for everyone to enjoy. The accommodation is located near the subway station and is walking distance to shops, mini-mart, ATM, supermarket, local restaurants, and coffee shops.
Breakfasts are prepared at the accommodation. Lunch and dinner will be provided at various partnered restaurants near the accommodation which you can choose from, but most of the meals will consist of typical Korean dishes. Occasionally the lunch meal will be provided outside of the centre according to program schedules.
What's Included
Project Materials & Equipment

Pre-departure Expert Advice

Preperation Tools & Checklists

Certificate of Completion
Try the delicious food in Korea! From kimchi to the delicious Korean BBQ!
This historic palace was built in the 14th century and showcases traditional Korean architecture and culture.
Located in the eastern part of the country, this park is famous for its stunning mountain scenery, including the highest peak in the Taebaek mountain range.
This trendy neighborhood in Seoul is known for its lively nightlife, street performances, and music venues. Visitors can enjoy shopping, dining, and bar-hopping in the area.
This historic village in the southwestern part of the country offers a glimpse into traditional Korean architecture and culture.
Ready to Volunteer in South Korea?