* Currently not running. Check back soon or join another exciting project!
WHY
we need you in Sri Lanka
WHAT
Does Sri Lanka Experience Involve?
Why Involvement Volunteers International?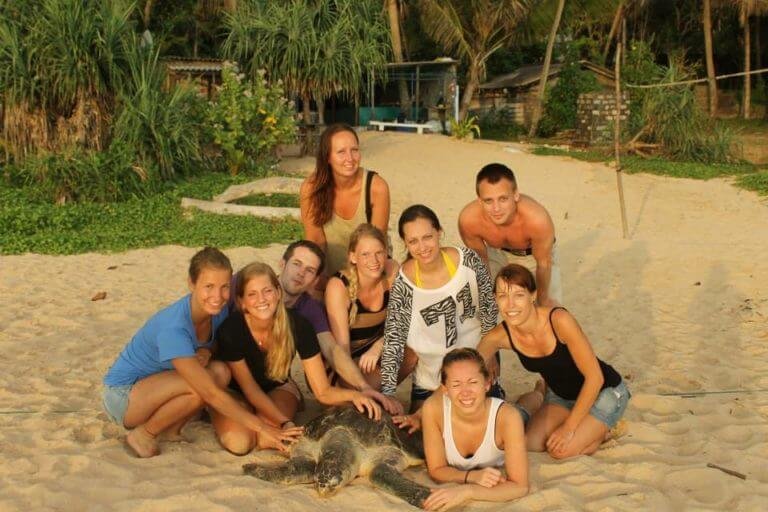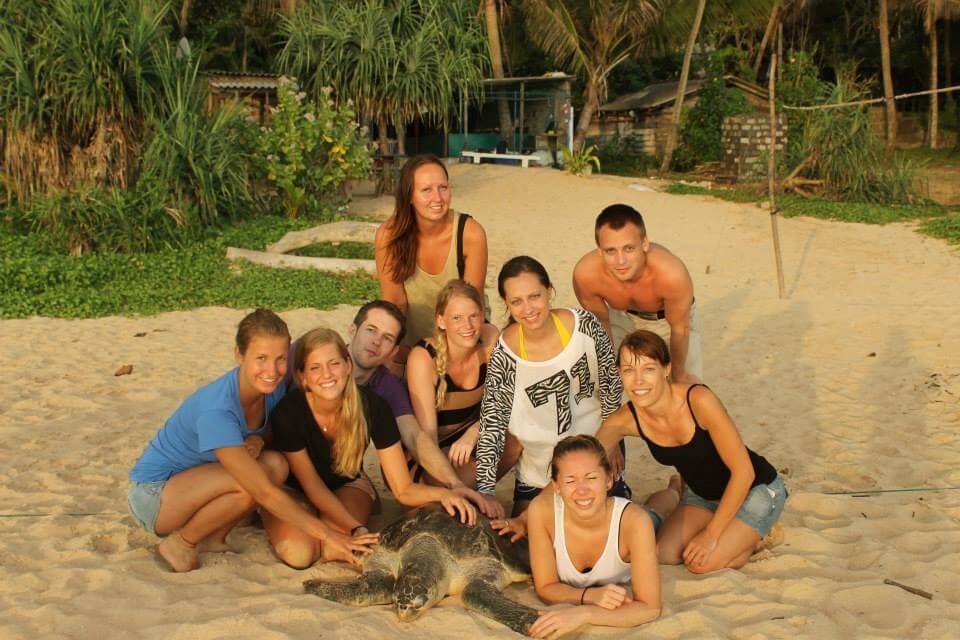 PROJECT NAME: 4 WEEK WILDLIFE & CONSERVATION EXPERIENCE

LOCATION: KANDY, HILL COUNTRY & AMBALANGODA

START DATES: WEEKLY (SAT/SUN ARRIVALS)

ACCOMMODATION: VOLUNTEER HOUSE (SHARED ROOMS)
MIN DURATION: 4 WEEKS

MIN AGE: 16+

SPECIAL REQUIREMENTS: N/A
Overview
Prepare for a 4 week adventure of travelling around beautiful Sri Lanka, visiting popular attractions, experiencing once in a lifetime experiences, admiring stunning views and discovering the local culture. We visit the highlights of the country and you even get to choose how you spend your time here!
The first week is mandatory and will introduce you to Sri Lankan culture, traditions, cuisine and local language. During your second and third weeks, you have the choice between a trekking week, a mind and body week, or the elephant experience program. During your fourth week, you have a choice between enjoying a beach week or a week working at our turtle conservation program in Ambalangoda (check the schedule in the FAQ dropdown section below).
Location
Kandy, is an amazing destination high up in the hills approx 3 hours drive from Colombo with incredible views, dense forests and a buzzy atmosphere with locals and tourists. Kandy is the last royal capital of Sri Lanka and is famous for it's culture and temples such as Temple of the Tooth and plenty of others. The city has bustling markets with all kinds of interesting and diverse goods and services from unique handicrafts, exotic foods, arts, music and dance. Kandy has a really cool vibe and is somewhere you can happily explore for an extended period of time.
Ambalangoda, the beach town close to Galle in the southern province is a known as a Buddhist city and is a working class area not known for tourism despite having beautiful beaches! Plantations of low country tea, cocount, cinnamon and rubber are common. The area is also known for puppet shows, moonstone, antique furniture and devil dancing. This town is where you can participate in the turtle conservation project and beach week.
Project Tasks
To explore the highlights of Sri Lanka
Take part in our wildlife conservation projects
Learn more about the local culture
Accommodation is included for the duration of your volunteer program. The volunteer houses in Kandy & Ambalangoda are conveniently located around a 15 min walk to the nearest supermarket and ATM. The house in Ambalangoda is right by the beach! You'll share rooms with 4-10 other volunteers of the same gender with a shared toilet per room. A fridge, safety deposit boxes, lockable rooms, hot showers, bed linen and fan are included with volunteers expected to bring their own towel. Laundry facilities are available at a small fee. The centres do not have Wi-Fi. Most volunteers will purchase a local data plan and connect this to their personal devices.
3 meals per day are provided during weekdays and 2 meals per day on weekends. Safe filtered drinking water is provided along with tea and coffee. You can expect meals with rice, coconut, spices, roti, lots of vegetables & sparing amounts of meat.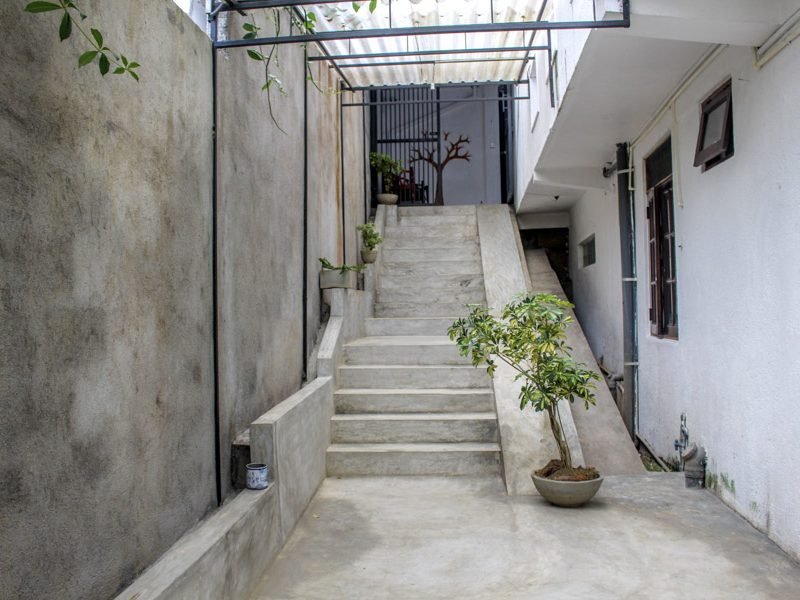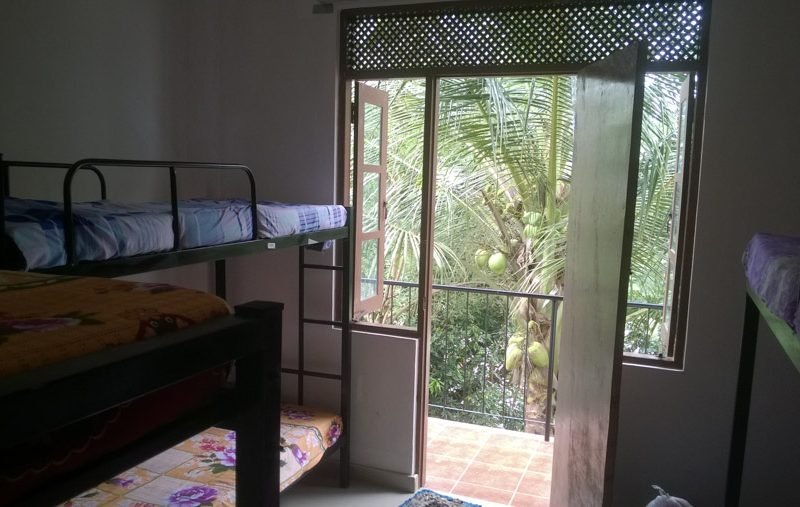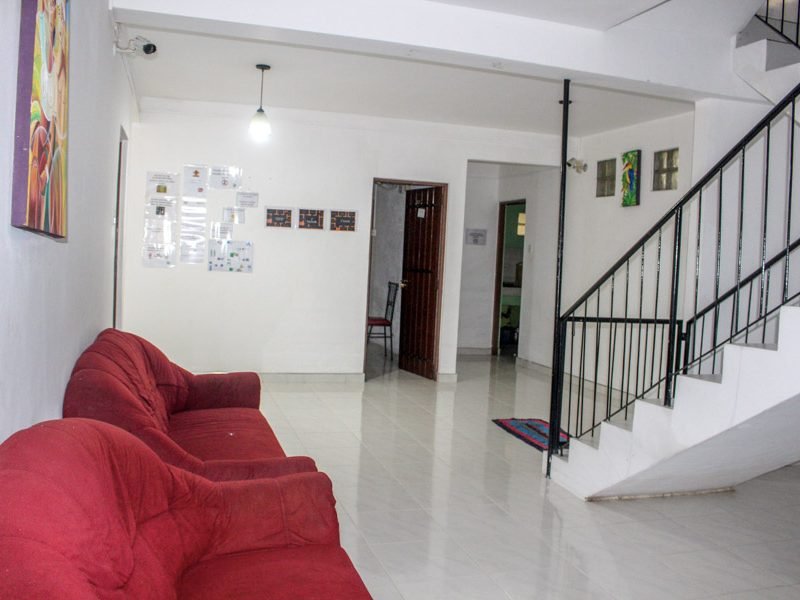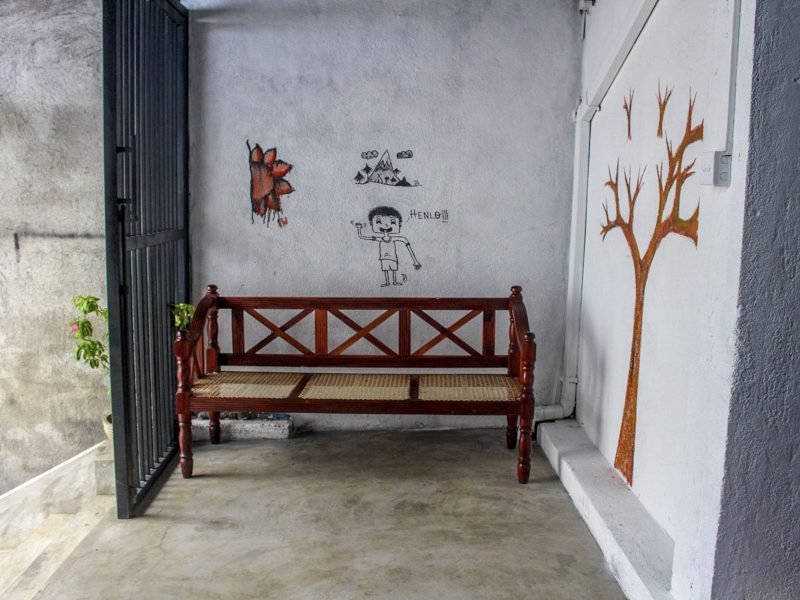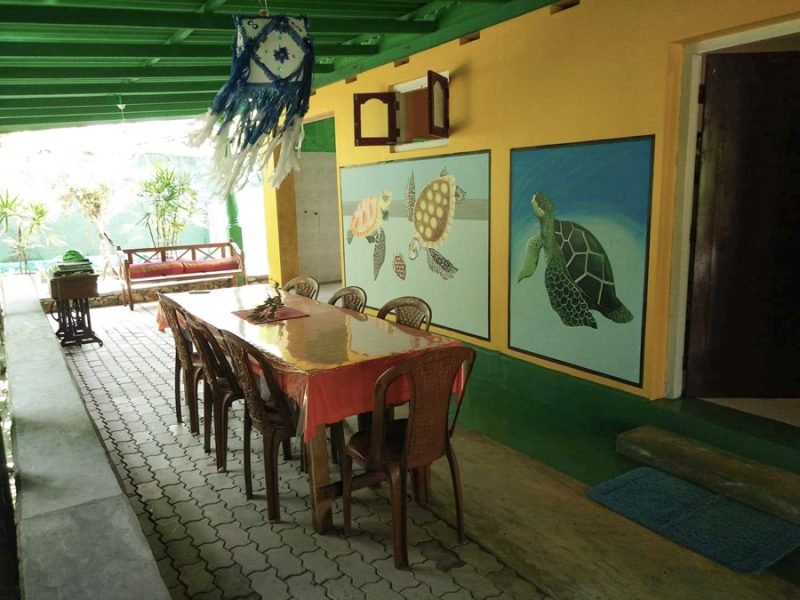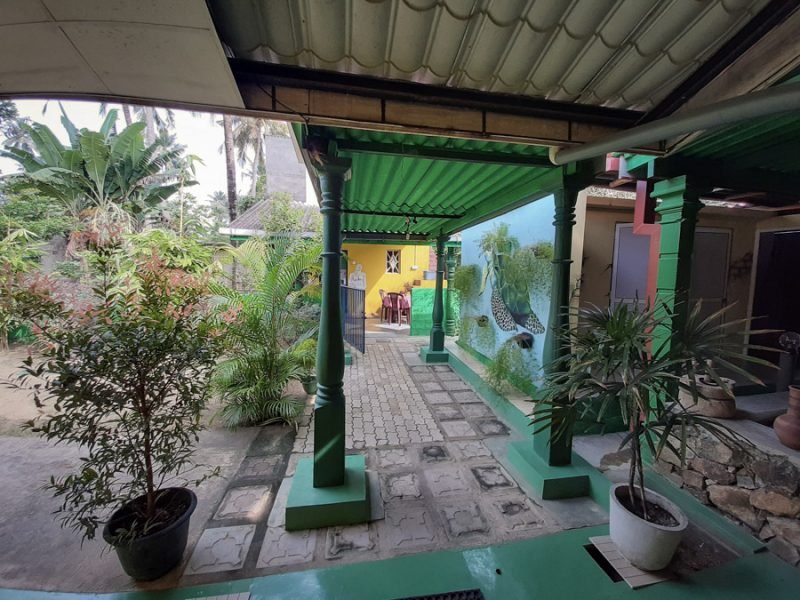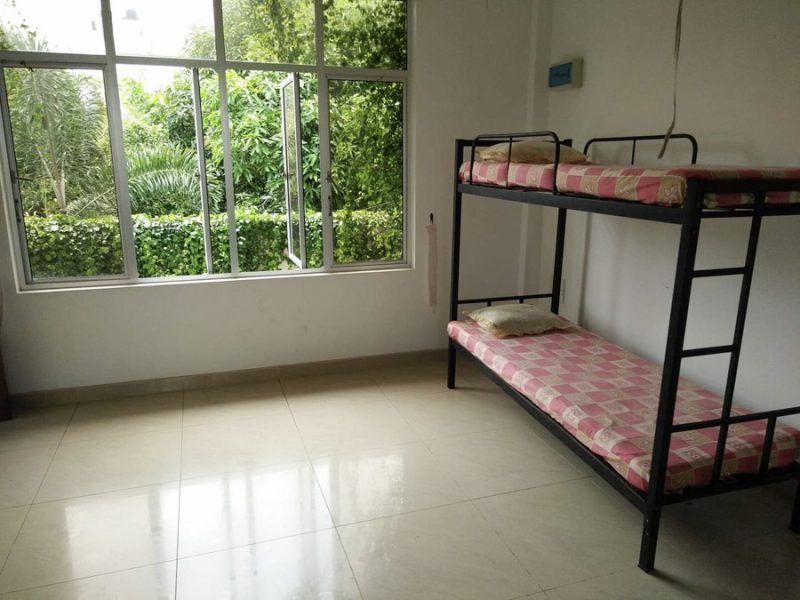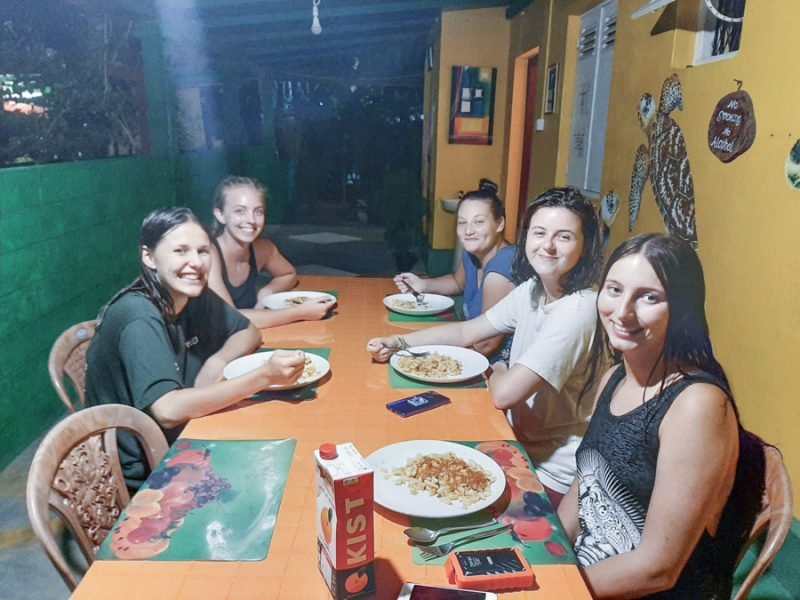 What's Included
Project Materials & Equipment

Pre-departure Expert Advice

Preperation Tools & Checklists

Certificate of Completion
"My part as a participant was to help teach life skills or some academic lessons in the mornings, feed lunch to some of the more severely physically disabled, and partake in a hands on fun game in the afternoon that varied by day."
"The highlight of Sri Lanka was definitely the team; the drivers, coordinators, managers, chef, cleaners – everyone was so helpful and lovely. Everything felt very well organised and I felt very comfortable to talk about anything with them."
"Being with those women and girls made my heart feel full and I went home with a new understanding of what love and hope mean to me. I encourage anyone who has a sort of travel bug eating at them to come here! It will be an experience you'll never forget for all the laughter, friendship and beauty!"
"I did two weeks of temple renovation which was great and the food was so good. Between these two weeks I went to Yala park where I saw leopards, elephants, buffalos, peacocks and crocodiles."
"The Community Project was by far the most meaningful to us both as the help is really needed and is also appreciated by both the workers and the girls. The day begins at 8.45 am with the meditation until 9, then we split into separate groups for classes and this really gives you a chance to get to know the girls and their personalities."
"The monks were really lovely and I loved teaching them because they were so smart and we could tell that they really wanted to learn. Also they taught us so much and it was really nice to get an insight on the lives of the monks in the temple."
"My favorite thing was that baby turtles hatched while I was there and returning them to the ocean was a life-changing experience I was able to witness twice. Also living and working directly at the beach was the best and most of my free time I was spending there. Ambalangoda is such a nice place and I can't recommend going there enough!"
Sigiriya rock is a temple complex, situated inside and around a giant roack. You can climb to the top, seeing statues and carvings along the way, to reach a stunning viewpiont!
There are plenty of treks you can do around Sri Lanka, to reach some beautiful views. Check out the Hill country for incredible scenery.
Sri Lanka has some of the most beautiful beaches. You can easily find a secluded beach all to yourself! If you like a bit more atmosphere then the beach at Hiikaduwa is perfect for backpackers with plenty of good nightlife.
Located on the South coast of Sri Lanka, this stunning park hosts one of the highest leopard densities in the world. Not only that, you can also spot elephants, monkeys, birds, buffalo and more!
From Kandy to Ella is one of the most beautiful train rides in the world. It will take you through beautiful hill country, and you can stop off at Nuwara Eliya along the way!
World's End is situated near Kandy. It's a fairly easy walk but one which will take you to the most stunning views over the mountains! Adams peak is another good one too!
Ready to Volunteer in Sri Lanka?