WHY
we need you in Sri Lanka
Why Involvement Volunteers International?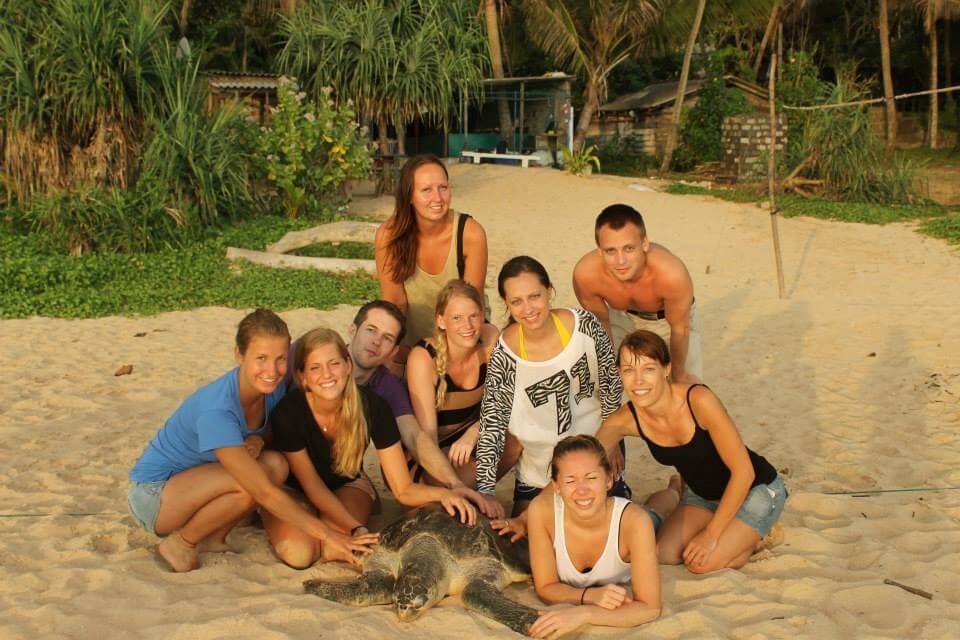 PROJECT NAME:  ENGLISH TEACHING (KANDY TO ELLA)

LOCATION: KANDY & ELLA, SRI LANKA

  START DATES: WEEKLY (SAT/SUN ARRIVALS)

  ACCOMMODATION: VOLUNTEER HOUSE (SHARED ROOMS) , HOMESTAY/ GUESTHOUSE
  MIN DURATION: 2 WEEKS

  MIN AGE: 18+

  SPECIAL REQUIREMENTS: 1 WEEK COMPULSORY ORIENTATION IN KANDY
Overview
During the 1st week
The first week of your program will include a week orientation in Kandy (this is compulsory). You will better learn about local culture, what to expect, do's and don'ts, take part in cultural activities and see some local sights. This will better set you up and make it easier to integrate into your volunteering program.
During the 2nd week, onwards
Participants will be taken to Ella at the end the 1st week (Sunday) by bus or by train, depending on the availability of the public transport (transportation cost is not included). On Monday, you will be starting the teaching project in Ella. 
Support local teachers in educating young children aged between 2 and 5 years old. Your responsibilities will include teaching basic English and early childhood education, as well as assisting with school activities at pre-schools located in Ella during the day.
Additionally, you will be teaching basic English, basic grammar, and spoken English to children aged 3 to 15 who reside in tea estates during the afternoons. These children's parents work in the tea estates or have low-paying jobs, which can hinder their ability to provide their children with good education. This project aims to offer these children better educational opportunities and help them attain higher standards of living.
Your duties will involve taking care of the children during the day at pre-school and educating them through activities such as songs, rhymes, poems, stories, alphabet, numbers, drawing, colouring, and games. Additionally, you will be assisting the teachers and performing daily tasks such as cleaning the rooms before and after class.
As a participant in this project, you will have the opportunity to embark on one of the world's most breath taking train journeys as you travel to Ella. The train ride from Kandy to Ella takes approximately 6-7 hours (not included in price) and offers stunning views of lush tea plantations, jungles, paddy fields, and endless mountain landscapes.
As you ascend higher into the misty green highlands, you will witness sprawling tea estates and picturesque villages atop mountains. Along the way, you will also encounter magnificent waterfalls cascading down from the mountain peaks. This train ride is truly a once-in-a-lifetime experience and a must-see for any traveller visiting Sri Lanka.
Location
Kandy, is an amazing destination high up in the hills approx 3 hours drive from Colombo with incredible views, dense forests and a buzzy atmosphere with locals and tourists. Kandy is the last royal capital of Sri Lanka and is famous for it's culture and temples such as Temple of the Tooth and plenty of others. The city has bustling markets with all kinds of interesting and diverse goods and services from unique handicrafts, exotic foods, arts, music and dance. Kandy has a really cool vibe and is somewhere you can happily explore for an extended period of time.
Ella is a charming hill country town located in Sri Lanka's central province. It is a popular destination among tourists due to its stunning natural beauty, including lush tea plantations, waterfalls, and hiking trails. Visitors can also explore the town's rich cultural heritage and sample delicious local cuisine.
Project Tasks
Provide assist to local childcare staff
Engage in education activities with the children
Teach English to the older children and inspire them to learn
The volunteer house is conveniently located around 2-4 km from Kandy and about a 15 min walk to the nearest supermarket and ATM. You'll share rooms with 4-10 other volunteers of the same gender with a shared toilet per room. A fridge, safety deposit boxes, lockable rooms, hot showers, bed linen and fan are included with volunteers expected to bring their own towel. Laundry facilities are available at a small fee. The centres do not have Wi-Fi. Most volunteers will purchase a local data plan and connect this to their personal devices.
Accommodation in Ella will be in a homestay or a small guest house, depending on how many volunteers there are at one time. There will be 4-6 people in shared, single-gender rooms, and hot showers, lockable rooms, ben linen and fans are provided. There is no wifi but you can buy a local SIM cheaply. All the projects in the area are within walking distance.
3 meals per day are provided during weekdays and 2 meals per day on weekends. Safe filtered drinking water is provided along with tea and coffee. You can expect meals with rice, coconut, spices, roti, lots of vegetables & sparing amounts of meat.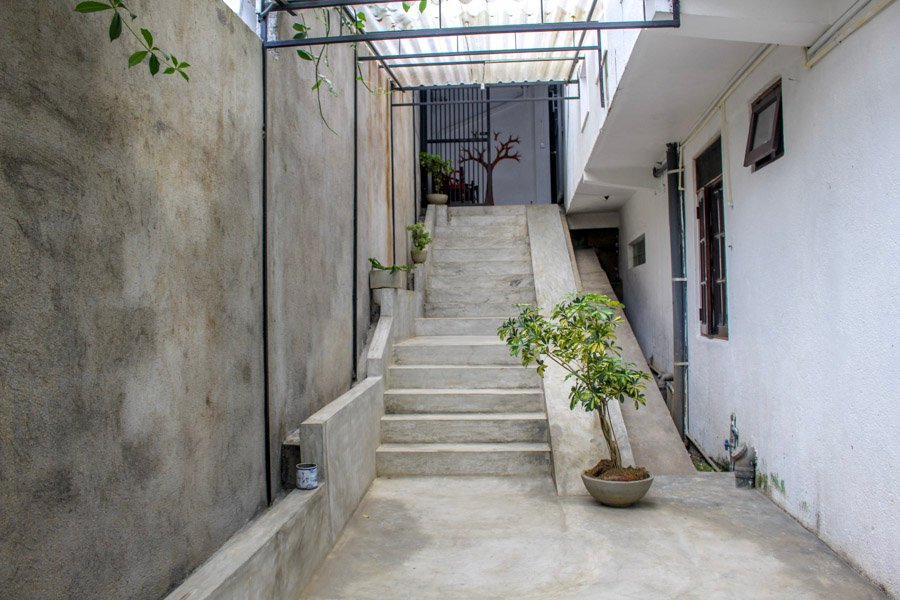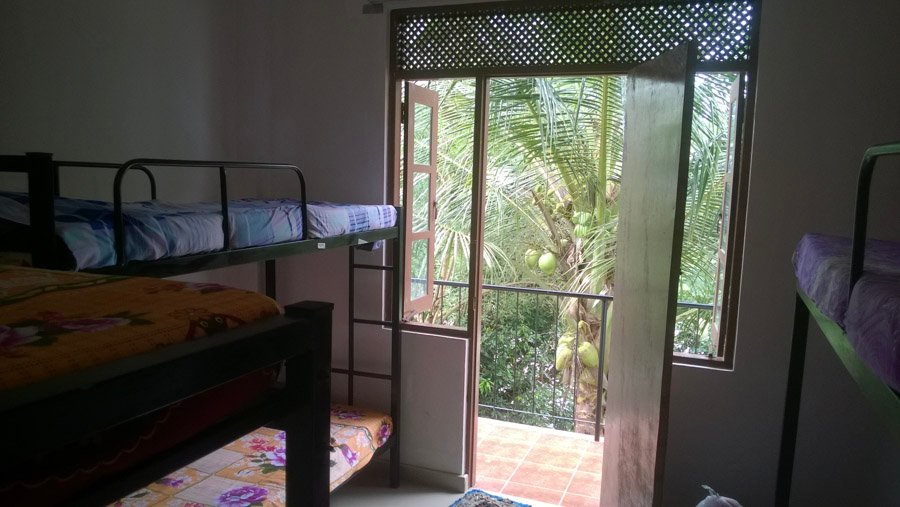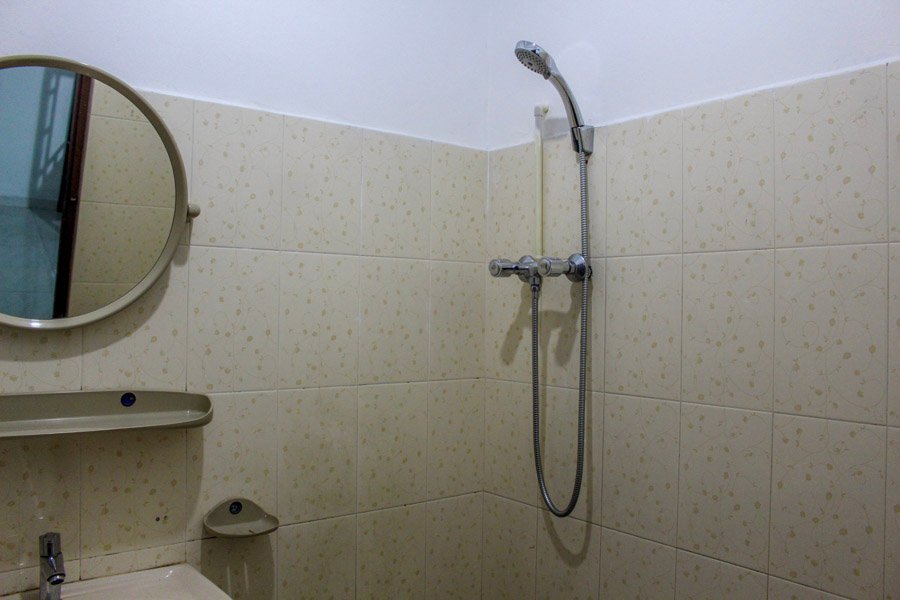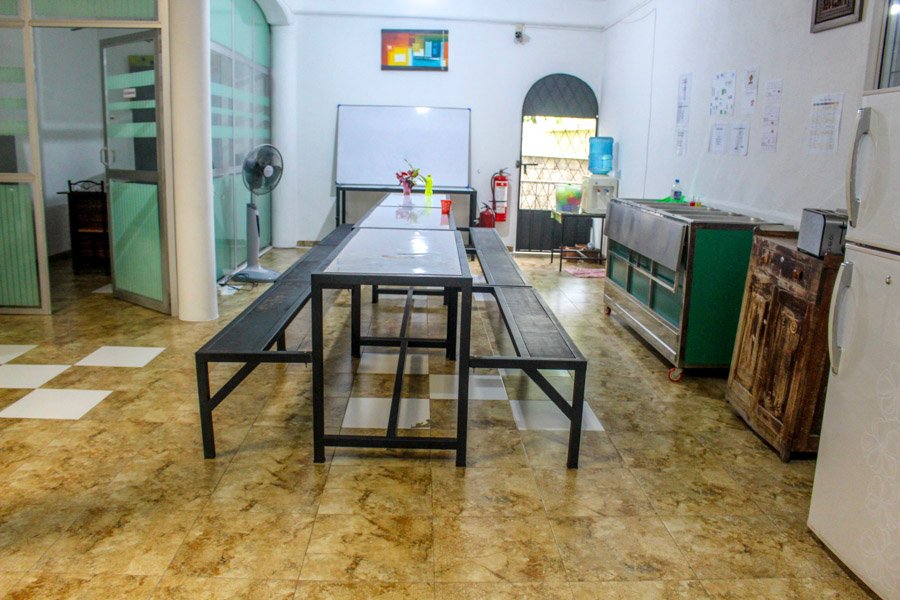 What's Included
Project Materials & Equipment

Pre-departure Expert Advice

Preperation Tools & Checklists

Certificate of Completion
My part as a participant was to help teach life skills or some academic lessons in the mornings, feed lunch to some of the more severely physically disabled, and partake in a hands on fun game in the afternoon that varied by day.
The highlight of Sri Lanka was definitely the team; the drivers, coordinators, managers, chef, cleaners – everyone was so helpful and lovely. Everything felt very well organised and I felt very comfortable to talk about anything with them.
Being with those women and girls made my heart feel full and I went home with a new understanding of what love and hope mean to me. I encourage anyone who has a sort of travel bug eating at them to come here! It will be an experience you'll never forget for all the laughter, friendship and beauty!
I did two weeks of temple renovation which was great and the food was so good. Between these two weeks I went to Yala park where I saw leopards, elephants, buffalos, peacocks and crocodiles.
The Community Project was by far the most meaningful to us both as the help is really needed and is also appreciated by both the workers and the girls. The day begins at 8.45 am with the meditation until 9, then we split into separate groups for classes and this really gives you a chance to get to know the girls and their personalities.
The monks were really lovely and I loved teaching them because they were so smart and we could tell that they really wanted to learn. Also they taught us so much and it was really nice to get an insight on the lives of the monks in the temple.
My favorite thing was that baby turtles hatched while I was there and returning them to the ocean was a life-changing experience I was able to witness twice. Also living and working directly at the beach was the best and most of my free time I was spending there. Ambalangoda is such a nice place and I can't recommend going there enough!
Sigiriya rock is a temple complex, situated inside and around a giant roack. You can climb to the top, seeing statues and carvings along the way, to reach a stunning viewpiont!
There are plenty of treks you can do around Sri Lanka, to reach some beautiful views. Check out the Hill country for incredible scenery.
Sri Lanka has some of the most beautiful beaches. You can easily find a secluded beach all to yourself! If you like a bit more atmosphere then the beach at Hiikaduwa is perfect for backpackers with plenty of good nightlife.
Located on the South coast of Sri Lanka, this stunning park hosts one of the highest leopard densities in the world. Not only that, you can also spot elephants, monkeys, birds, buffalo and more!
From Kandy to Ella is one of the most beautiful train rides in the world. It will take you through beautiful hill country, and you can stop off at Nuwara Eliya along the way!
World's End is situated near Kandy. It's a fairly easy walk but one which will take you to the most stunning views over the mountains! Adams peak is another good one too!
Ready to Volunteer in Sri Lanka?