WHY
we need you in Tanzania
Why Involvement Volunteers International?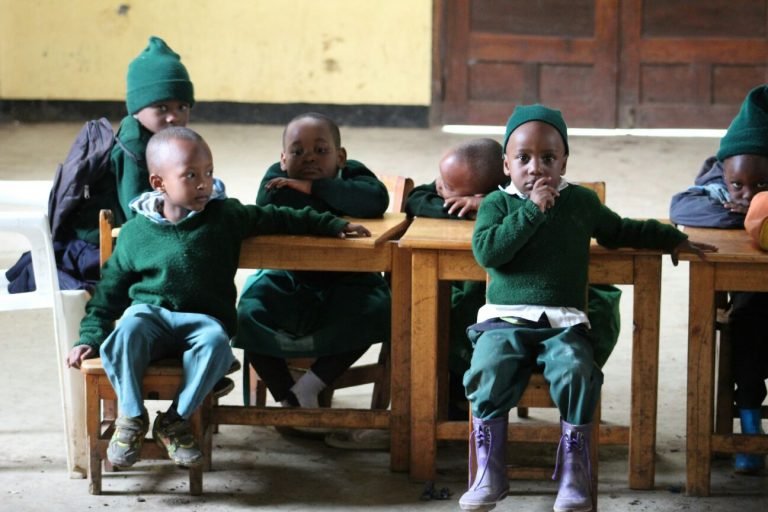 PROJECT NAME: ENGLISH TEACHING 

LOCATION: MONDULI, TANZANIA

  START DATES: WEEKLY (SAT/SUN ARRIVALS)

  ACCOMMODATION: VOLUNTEER HOUSE (SHARED ROOMS) OR HOMESTAY
MIN DURATION: ONE WEEK

MIN AGE: 16+

SPECIAL REQUIREMENTS: N/A
Overview
This project is perfect for those who love teaching and working with children. No experience is required just dedication and enthusiasm!
We have strong relationships with the local primary, secondary, and high schools in the Monduli district, most of whom are in need of teaching support and community leaders, who need organised English learning programs. You may also get the opportunity to assist teaching mathematics and science for higher level students.
Assisting local teachers, you will teach basic English using songs, dance and playing educational games. You may also teach the children lessons on handicrafts, sports, drawing, colouring, writing and anything else you think may benefit them. Many of the younger children here require attention and activities to keep them stimulated and occupied to assist in their learning.
The teaching project is generally teaching children between 6 to14 years of age (grade 1 – 7). The school opens between the hours of 8am in the morning up until 4pm in the afternoon. Volunteers will teach students around 4-6 hours per day, with breaks in between each class. Sometimes you will help with after school activities when available.
Feel free to bring your own teaching materials such as games, colouring pencils, erasers, English language books, and even clothes and toys to donate. We recommend you also bring photos or small objects from your home country, as the children are fascinated by these- it could also provide a very educational lesson for them too!
Location
You will be staying in the mountain district of Monduli, which is situated within the Arusha region, in North-Eastern Tanzania. The Monduli district is a great place for visitors to learn how the traditional Maasai people live and to experience an authentic local village. The region is situated between the famous Mt Kilimanjaro and the Serengeti- making it a perfect place to go on a safari or trek in the mountains. Lake Manyara and Mount Meru are also popular attractions to explore in this beautiful region of Tanzania.
Project Tasks
Improve children's English skills, whilst widening their cultural awareness
Volunteering is a great way to gain valuable teaching experience
Assist the local teachers who are in need of help
You will stay in a volunteer house in Monduli, with 2-6 people sharing a room. There may be modern western-style toilets, but it's possible that traditional squat-style flush toilets may also be available. Additionally, showers may require water to be heated, often using a bucket-style method. However, we assure you that, despite these differences, the facilities are designed to meet your needs.
The program centre is situated on a vibrant local school campus, surrounded by ample green spaces for you to enjoy and unwind. A spacious garden area provides the perfect spot to relax during the daytime, while clear nights offer a magnificent opportunity for stargazing, with the dazzling Milky Way visible right from this very location.
We highly recommend obtaining a local "Halotel" or "Airtel" SIM card and purchasing a data bundle, ensuring you maintain personal internet access during your stay. 
Electricity
Tanzania uses both "Type G" (British Standard) and "Type D" electrical sockets and operates on a voltage of 230 volts at 50 hertz (Hz) rated at 13 amps. It's essential to bring the appropriate plug adapters or universal travel adapters that support Type D and Type G sockets to ensure you can plug in and use your electronic devices without any issues.
The accommodation is close to shops, small local restaurants, salons, pharmacies, an ATM, and local markets, all within walking distance. In case of medical needs, the well-equipped hospital is also easily accessible on foot. For those seeking a broader range of amenities and activities, the local "dala-dala" area offers minibus services to Arusha, a major city in Tanzania, located just an hour away. Arusha serves as a bustling hub with numerous markets, shops, malls, restaurants, and supermarkets, catering to all your requirements.
You will recieve 3 meals on weekdays and 2 on weekends. The meals are primarily inspired by the delicious flavors of the local cuisine, offering a true taste of the region's culinary traditions.
Expect the daily meals to feature a delightful array of locally sourced ingredients, such as corn, rice, potatoes, and bananas. There will be some dishes that incorporate beef, goat meat, beans, and nutritious green leafy vegetables.
If you have any specific dietary needs and/or allergies, kindly inform us in advance, and we will ensure that appropriate meals are prepared for you.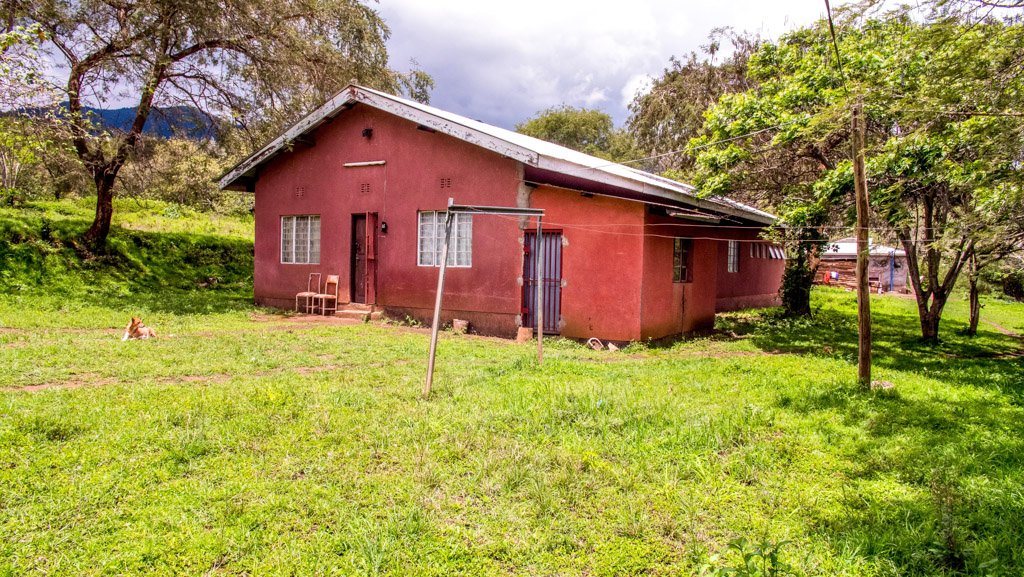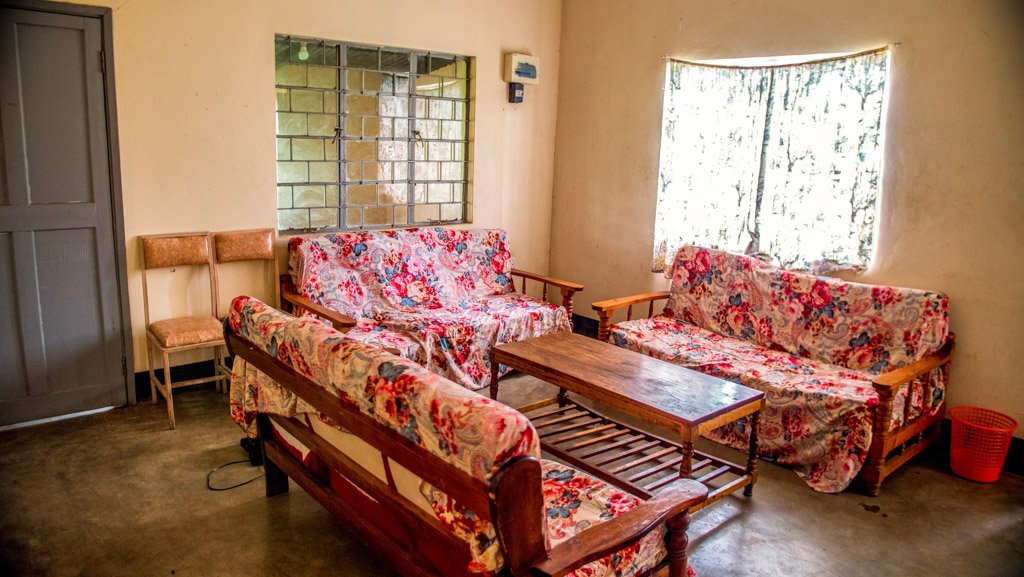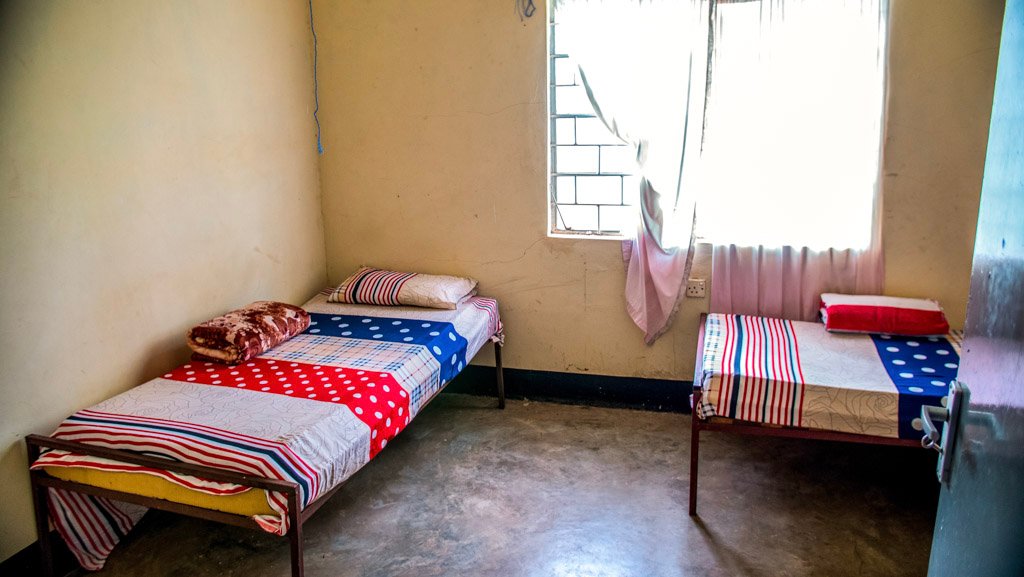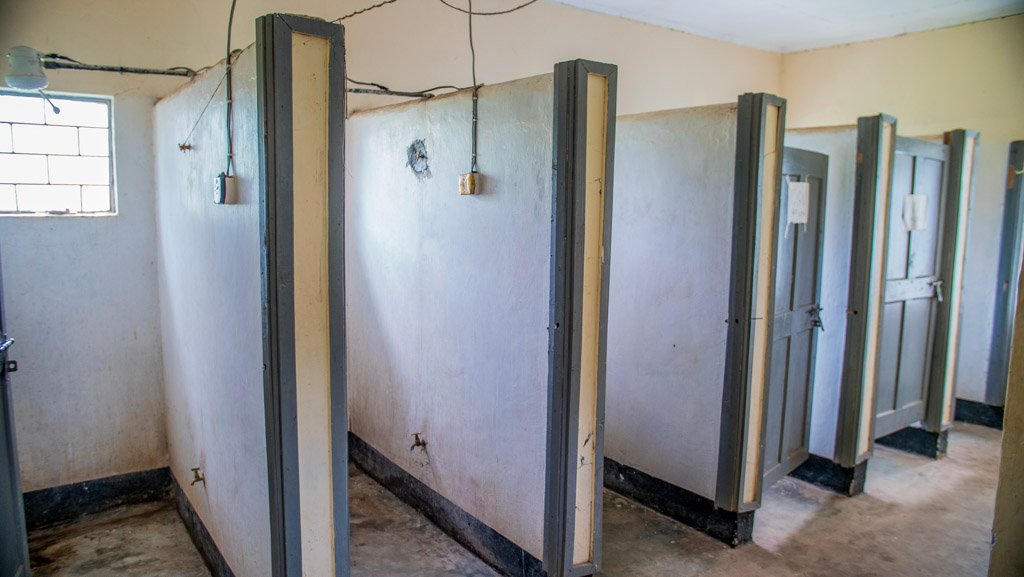 What's Included
Project Materials & Equipment

Pre-departure Expert Advice

Preperation Tools & Checklists

Certificate of Completion
The Monduli district is a great place for visitors to learn how the traditional Maasai people live and to experience an authentic local village. The region is situated between the famous Mt Kilimanjaro and the Serengeti- making it a perfect place to go on a safari or trek in the mountains.
Just over an hour's drive from Monduli, Arusha is a large city in Tanzania which has many Western style eateries, a cinema, Maasai markets, shopping malls, supermarkets and a cultural centre. There are a lot of things to do here and a great way to spend your weekend. Close to the Serengeti, Arusha is a popular starting destination for wildlife safari tours.
Rentals, Taxis, buses and mini buses (known locally as "dala dala") occupy the main methods of transportation. 80% of traffic in Tanzania is by road even though many of the roads can be found in poor condition. Some of the main roads are well tarmacked but expect dirt roads out towards the rural areas.
Your accomodation is close to the famous Serengeti. The Serengeti is home to an abundance of wildlife, including the big 5 (lion, rhino, leopard, buffalo & elephant). You will also find zebra, wildebeest, giraffes, hippos, baboons, hyenas, ostriches and many more incredible animals.
If you have the time after finishing your project, Ruaha National Park is a quieter park, located in Central Tanzania. The park is actually the largest in Tanzania but less frequently visited by tourists. It's home to cheetahs, the second largest population of Leopards in Africa, buffalos, hippos, and more!
Zanzibar is known for its sandy white beaches, turquoise water and unique culture. Stone Town is an interesting town, known for its mazes and spices. You can also spot dolphins and try snorkelling off the island. The North and East of Zanzibar have some of the best and cleanest beaches in the world.
If you're feeling adventurous and have time after your project, why not hike up to Kilimanjaro? The trek is challenging and taken over 11 days, however views from the top are 100% worth it. You can easily reach the start of the trek from the small town of Moshi.
A somewhat 'secret' pool of clear blue water, situated in between Arusha and Moshi is the Kikuletwa Hot Springs. The water isn't actually hot but totally refreshing after the dusty drive getting there. Enjoyed by tourists and locals, this is a beautiful spot for relaxing and swimming in the crystal clear water, surrounded by jungle. There's even a rope swing into the water for more fun and games
Ready to Volunteer in Tanzania?