WHY
we need you in Tanzania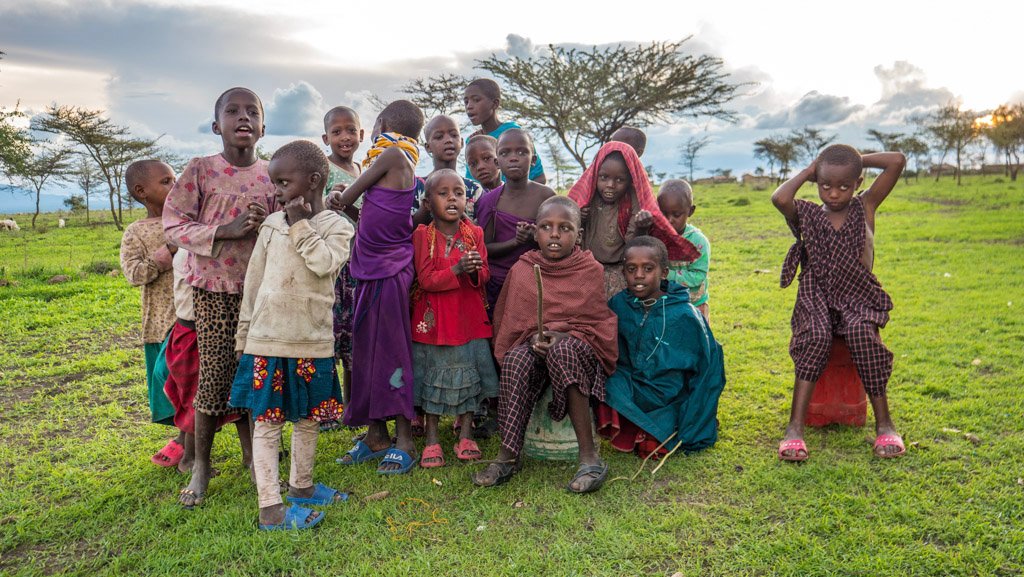 Why Involvement Volunteers International?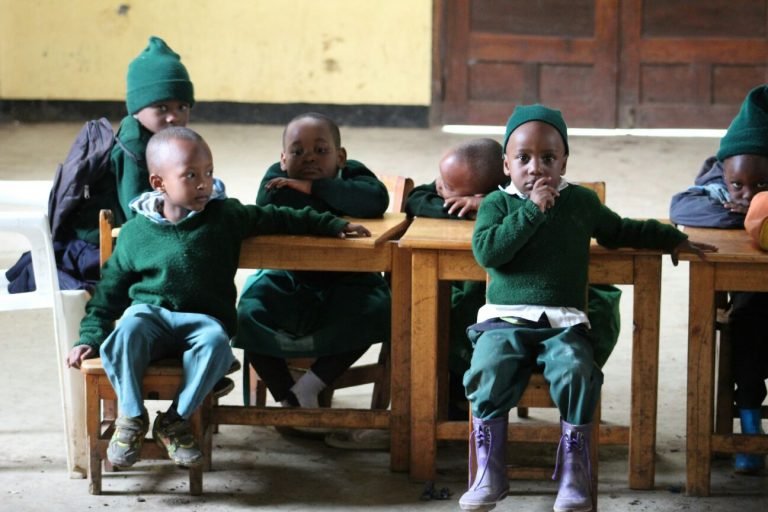 PROJECT NAME: MAASAI COMMUNITY SUPPORT

LOCATION: MAASAI VILLAGE, ARUSHA

START DATES: WEEKLY (SAT/SUN ARRIVALS)

ACCOMMODATION: VILLAGE HOMESTAY
MIN DURATION: ONE WEEK

MIN AGE: 16+

SPECIAL REQUIREMENTS: N/A
Overview
Instead of just learning about Maasai culture on a tour group- why not be part of it?! This is an incredible opportunity to learn, hands on in a real Maasai village. You can view the Maasai way of life up close, participating in the many daily activities that are typical of the tribe.
During your Maasai Village Homestay, you will be welcomed to stay within their village, gain an understanding of their culture, and participate in the usual daily tasks. Tasks are divided between men and women. The men taking care of and/or selling the tribe's cattle, while women will be milking the animals, cooking, searching for firewood and looking after the babies. Sometimes they will even construct the houses in the boma (traditional hut).
By living with the Maasai tribe there will be plenty of opportunities to explore Maasai culture in-depth, by interacting and communicating exchanges of ideas and experiences. You will get the chance to try making beadwork with the women in the village or learn how to make Maasai sandals from the men. You could even teach the children in the village some basic English and teach them sports.
The Maasai are proud people, who are trying to preserve their unique culture. African tribes have very distinct characteristics and customs, the Maasai tribe being one of the most symbolic. They live in the Northern and Southern regions in Tanzania and Kenya. The Maasai are known for their nomadic lifestyle (nowadays they settle in a single place after government legislations took over in the 1990's). Their colourful dress code remains the same though, as does their colourful beaded jewellery, and ancient traditions.
The Maasai people are very traditional in their way of living, with all generations living in under the same roof, which is traditionally known as a boma. They traditionally used to move with their cattle from one grazing ground to another. They still make their income from the animals today, through sales of their cattle and cattle products. The NGO, Oxfam, states that the lifestyle of the Maasai should be considered as a response to climate change because of their ability to farm in deserts and scrublands.
Maasai culture can seem quite different to Westerners. Men can be married to several women depending on how wealthy he is- and this is usually judged by how many cattle he owns! Financially, it makes sense for a Maasai family to have many wives, as a large family means more people to take care of their cattle, cows, goats, sheep, and donkeys.
Due to this project's remote location and limited local transportation, volunteers may need to stay the first night in Monduli and travel to the village the following morning. Volunteer placements are available in a Maasai village in Arusha, but to increase immersion you may volunteer across various villages.
Location
Moita is a charming village located about 32km away from the bustling city of Arusha. The journey from Arusha to Moita takes you on a scenic route, passing through smaller towns along the way and offering glimpses of rural Tanzanian life and the natural beauty of the region.
Additionally, Moita is situated about 36km away from Monduli town, which serves as the district's administrative centre. This proximity allows visitors to easily access amenities and services while still savoring the peacefulness and cultural richness that Moita has to offer. The land area surrounding Moita boasts rugged terrain adorned with lush grasses, bushes, and trees, adding to the allure of the adventure and showcasing the raw beauty of Tanzania's natural landscape.
Project Tasks
Truly unique experience living as one of the Maasai tribes people
Interact and share your stories and ideas with the local community
Gain valuable insight into local culture & traditions in a beautiful landscape
During your stay in the Maasai Village in Moita, Arusha, you'll be accommodated in a very basic, simple, and traditional setting, which adds to the authenticity of your experience. For instance, you may find traditional squat-style flush toilets in use, and at times, showers may require heating the water manually using bucket-style arrangements. There will be 4-6 people sharing a room.
It's important to note that the village operates without access to electricity. However, the resourceful Maasai people have adopted solar power to some extent, though with limited capacity and availability. As a result, you may not have the convenience of charging your mobile phones or electronic gadgets directly. To address this, it's recommended that you bring power banks, and the local staff will assist you by periodically charging your power banks in the city.
Additionally, it's essential to be aware that mobile signal reception is scarce in the village. The best mobile connection you may find is with "Halotel," which provides good 2G (EDGE) reception and a faint 4G/3G signal for internet-based communication apps. This limited connectivity presents an opportunity to disconnect from the digital world and fully immerse yourself in the genuine Maasai culture and surroundings.
You will recieve 3 meals on weekdays and 2 on weekends. The meals are primarily inspired by the delicious flavors of the local cuisine, offering a true taste of the region's culinary traditions.
Expect the daily meals to feature a delightful array of locally sourced ingredients, such as corn, rice, potatoes, and bananas. There will be some dishes that incorporate beef, goat meat, beans, and nutritious green leafy vegetables.
If you have any specific dietary needs and/or allergies, kindly inform us in advance, and we will ensure that appropriate meals are prepared for you.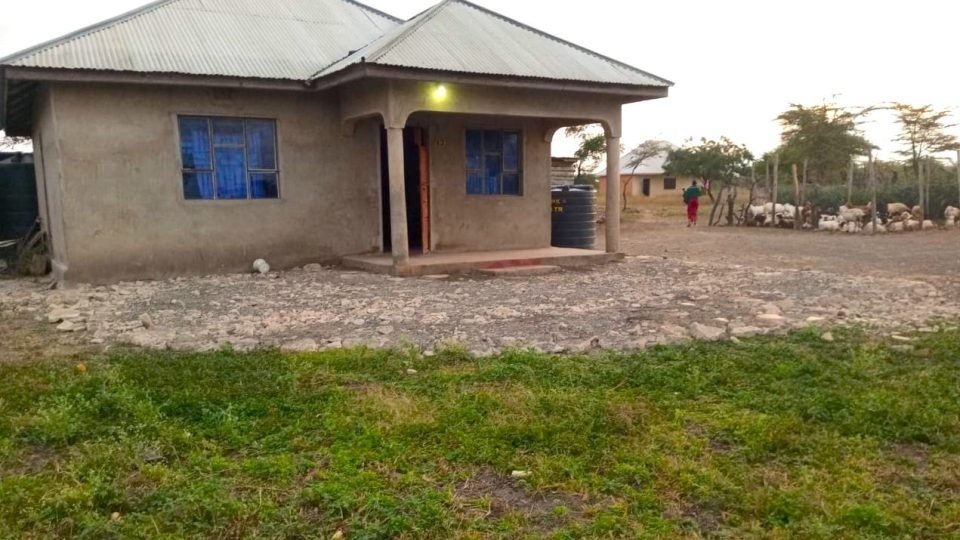 What's Included
Project Materials & Equipment

Pre-departure Expert Advice

Preperation Tools & Checklists

Certificate of Completion
The Monduli district is a great place for visitors to learn how the traditional Maasai people live and to experience an authentic local village. The region is situated between the famous Mt Kilimanjaro and the Serengeti- making it a perfect place to go on a safari or trek in the mountains.
Just over an hour's drive from Monduli, Arusha is a large city in Tanzania which has many Western style eateries, a cinema, Maasai markets, shopping malls, supermarkets and a cultural centre. There are a lot of things to do here and a great way to spend your weekend. Close to the Serengeti, Arusha is a popular starting destination for wildlife safari tours.
Rentals, Taxis, buses and mini buses (known locally as "dala dala") occupy the main methods of transportation. 80% of traffic in Tanzania is by road even though many of the roads can be found in poor condition. Some of the main roads are well tarmacked but expect dirt roads out towards the rural areas.
Your accomodation is close to the famous Serengeti. The Serengeti is home to an abundance of wildlife, including the big 5 (lion, rhino, leopard, buffalo & elephant). You will also find zebra, wildebeest, giraffes, hippos, baboons, hyenas, ostriches and many more incredible animals.
If you have the time after finishing your project, Ruaha National Park is a quieter park, located in Central Tanzania. The park is actually the largest in Tanzania but less frequently visited by tourists. It's home to cheetahs, the second largest population of Leopards in Africa, buffalos, hippos, and more!
Zanzibar is known for its sandy white beaches, turquoise water and unique culture. Stone Town is an interesting town, known for its mazes and spices. You can also spot dolphins and try snorkelling off the island. The North and East of Zanzibar have some of the best and cleanest beaches in the world.
If you're feeling adventurous and have time after your project, why not hike up to Kilimanjaro? The trek is challenging and taken over 11 days, however views from the top are 100% worth it. You can easily reach the start of the trek from the small town of Moshi.
A somewhat 'secret' pool of clear blue water, situated in between Arusha and Moshi is the Kikuletwa Hot Springs. The water isn't actually hot but totally refreshing after the dusty drive getting there. Enjoyed by tourists and locals, this is a beautiful spot for relaxing and swimming in the crystal clear water, surrounded by jungle. There's even a rope swing into the water for more fun and games
Ready to Volunteer in Tanzania?