Currently not running in Vanuatu but hoping to open back up in 2023. Check back soon or join another exciting project!
WHY
we need you in Vanuatu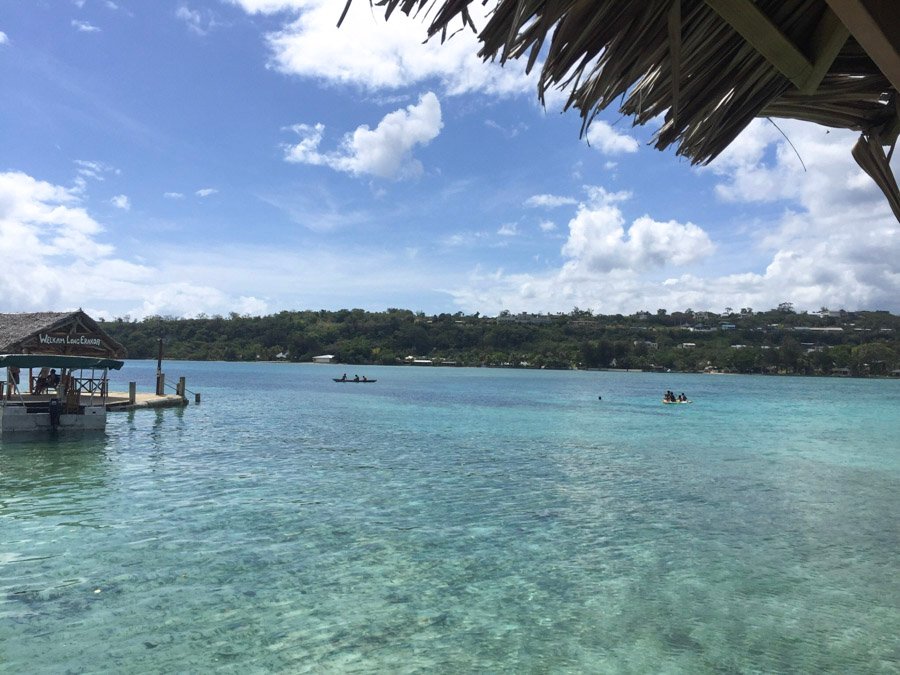 Why Involvement Volunteers International?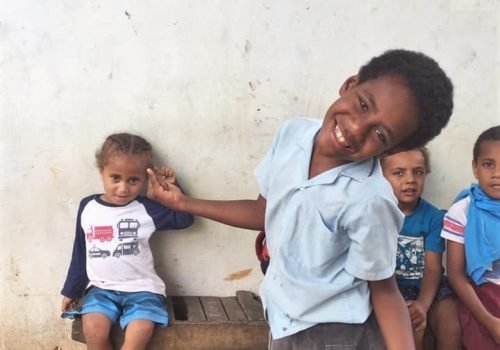 PROJECT NAME: MARINE CONSERVATION & DIVING

LOCATION: PELE ISLAND

START DATES: WEEKLY ARRIVALS (SAT/SUN)

ACCOMMODATION: VOLUNTEER HOUSE
MIN DURATION: 1 WEEK

MIN AGE: 16+

SPECIAL REQUIREMENTS: N/A
Overview
Located on a beautiful and secluded island in Vanuatu, help the local marine conservation team plant a coral reef. The waters of Vanuatu are warm, clean and full of sea life, however similar to various coral reefs in Australia, the coral's are affected by climate change and other environmental issues such as pollution and over fishing. By assisting in the project, you're helping to secure the unique biodiversity of marine life in this beautiful region of the South Pacific.
This project is perfect for those interested in environmental conservation who want to enjoy diving & snorkeling. The work can be varied with volunteers helping the local experts in various tasks such as transporting grids to pre-selected project sites, positioning the grids on the ocean floor as well as transporting local supplies and materials from the mainland via boat among various other tasks.
Location
Pélé, is a volcanic island located north of Efate (Port Vila) Vanuatu. This remote destination is inhabited by less than 250 villagers. Since 2003, Pele is a Marine protected area and a popular diving location with various reefs, mangrove forests, lagoons and seagrass beds. Pele's main source of income comes from tourism, but don't worry it feels way off the beaten path. Income from tourism is distributed by the Village Tourism Committee and supports aims as village water supply projects.
Daily boat transfers are available from the north coast of Efate. This is truly a tropical paradise with steep volcanic faces and white sandy beachs found in various locations.
Project Tasks
Coral gardening- attach broken coral fragments to grids
Plant the coral grids on the sea beds
Help transport supplies from the mainland
Accommodation is in a dedicated house very close to the beach! Volunteers will share a bedroom with up to 2-4 persons per room (single gender rooms). There is WiFi included in public areas, laundry facilities (at small additional fee), lockable rooms, cold/warm showers, bed linen, mosquito protection and fans included. Volunteers are requested to bring their own towel. Living with other volunteers in a dormitory-style house is heaps of fun and a great way to meet like minded travelers. The volunteer house is in close proximity to a basic supermarkets, ATM, fresh fruit and vegetable stands, petrol stations and bus stop.
*You will be expected to clean up after yourself, and to play your part to keep the accommodation neat and tidy.

3 meals a day on weekdays and 2 meals a day on weekends will be provided for the duration of your placement. Food will be mainly authentic to the local culture which includes plenty of chicken dishes, coconut based curries, dhal (lentils), fresh fish, saffron rice and tropical fruits. Meals are served at your home stay each day or at the project site. There is also filtered water available at the volunteer center. Bottled water is also readily available in Vanuatu.
*If you have any special dietary requirements, please let us know when you apply for the program so we can make arrangements for you.
What's Included
Project Materials & Equipment

Pre-departure Expert Advice

Preperation Tools & Checklists

Certificate of Completion
"Words can not express the emotion I feel for this life changing experience, as you all know I have spent the last few weeks in Vanuatu volunteering conducting health checks within the local villages we were able to conduct over 400 health checks."
"I had so much fun there and learnt a lot about marine conservation, even got a few surfs in! Pele really was a little treasure such an incredibly beautiful place. Lynne and Willie both looked after me so well while I was there nothing was ever to much to ask. "
"My month in Vanuatu was simply priceless. The first two weeks were very far out of my comfort zone but a very positive and constructive challenge. Having to learn how to conduct the health checks, blood pressure in particular, were challenging. Then implementing our training in the villages was quite the experience."
"So lucky to have been apart of such an amazing experience. I'll miss the smiles, the laughs and the fun times we shared, thank you Lynne and Marysan for your kindness and for looking after us so well"
"I had an amazing time in Vanuatu with IVI. The coordinators were absolutely lovely and were so friendly, welcoming and helpful during my stay. I felt right at home. However, the highlight of my visit was the kids! They were so eager to learn "
"I went around to the houses telling people who we were and what were doing. Word spread very quick around the village and it turned out to be one of our busiest days!"
Island hopping is a great way to explore Vanuatu, and there are so many stunning islands to choose from!
For those who enjoy a much slower pace of life, there are hundreds of tranquil beaches to lounge on. This is a great way to really unwind from your busy projects!
Snorkelling and diving are two activites which are freely available in Vanuatu. The island hosts some of the most pristine and clear waters.
Explore your new home! Check out the local markets, harbour and the Vanuatu Cultural Centre.
Ready to Volunteer in Vanuatu?