Currently not running in Vanuatu but hoping to open back up in 2023. Check back soon or join another exciting project!
WHY
we need you in Vanuatu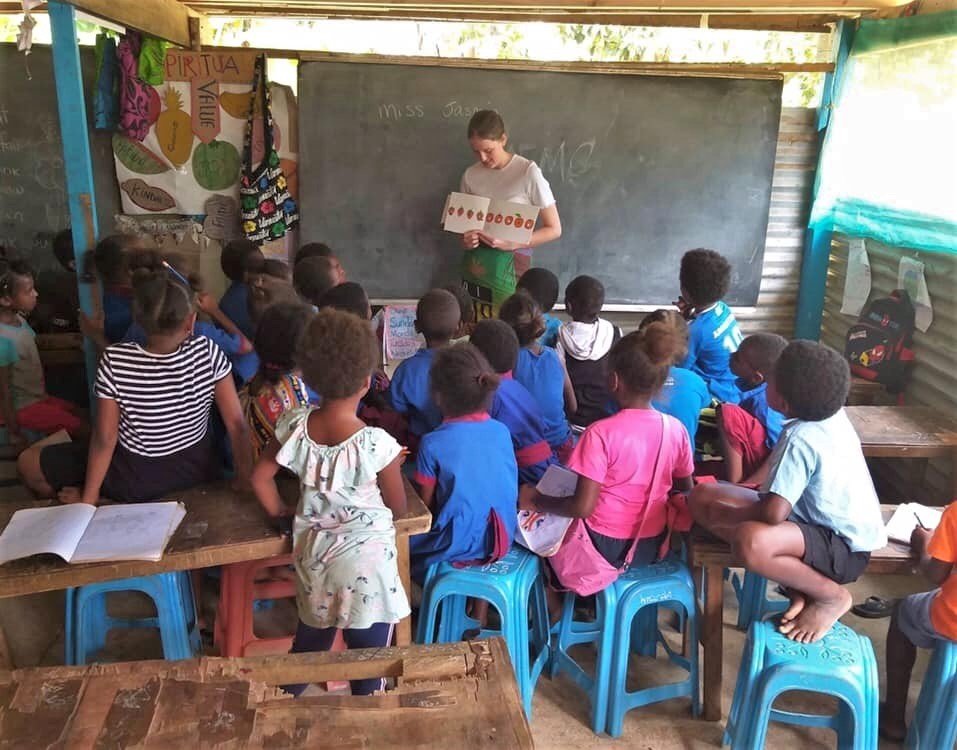 Why Involvement Volunteers International?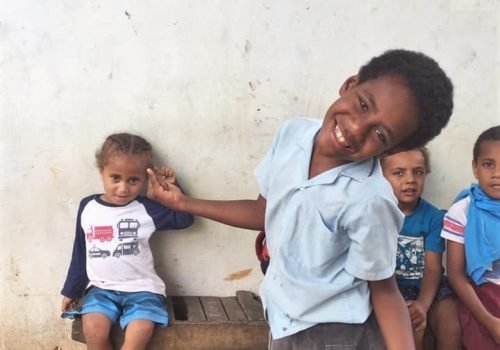 PROJECT NAME: ENGLISH TEACHING

LOCATION: PORT VILLA

START DATES: WEEKLY ARRIVALS (SAT/SUN)

ACCOMMODATION: VOLUNTEER HOUSE
MIN DURATION: 1 WEEK

MIN AGE: 16+

SPECIAL REQUIREMENTS: N/A
Overview
Many schools in Vanuatu suffer from a lack of government funding which reduces opportunities for young children to reach there full potential. In this program, you'll volunteer within a primary school or pre-school in the villages surrounding Port Vila.
You'll have the option to pick pre-school or primary school. Pre-school is perfect for volunteers of all backgrounds as you'll engage in playful activities with the kids and encourage creativity and confidence. The primary school volunteers will assist teachers in developing lessons in English and other subjects as well as assisting the slower learners in small groups or one to one.
The mornings are generally spent in the classroom, with the afternoon preparing for next day's lessons. As an honorable guest of the school you will be welcomed by hundreds of smiling and appreciative enthusiastic faces. The areas were we work are typically under-privileged so you can be assured that your assistance is greatly needed. You'll be encouraged to be creative and design lessons to suit your personal interests or background in language, sports, arts, hygiene, disciplines etc.
Location
Port Vila, the capital and main hub of Vanuatu is situated on Efate island. The architecture has mainly french with the population quite multicultural including ni-Vanuatu, Chinese, Vietnamese, British and French. Port Vila has all the standard facilities you'd expect from a commercial hub such as hospitals, shopping districts (note Vanuatu is a tax haven so duty free!), sports stadium, hotels, casino, museums and cultural centers. The town is a great base for divers who come for the trips to Mele Cascades, a large rain forest water fall with rock pools and incredible scenery. As the commercial hub tourism plays an important role, however it does not feel 'touristy' especially in the areas where IVI services. Here you can get to know the locals and truly experience the authentic lifestyle from outside of the tourist resorts.
Project Tasks
Assist teachers with English classes and other subjects
Work in a pre school or primary, creating daily lesson plans
Get creative with drawing, painting and other fun activites
Be a pair of extra hands, supporting the local staff, whilst also teaching lessons by yourself
Accommodation is in a dedicated house very close to the beach! Volunteers will share a bedroom with up to 2-4 persons per room (single gender rooms). There is WiFi included in public areas, laundry facilities (at small additional fee), lockable rooms, cold/warm showers, bed linen, mosquito protection and fans included. Volunteers are requested to bring their own towel. Living with other volunteers in a dormitory-style house is heaps of fun and a great way to meet like minded travelers. The volunteer house is in close proximity to a basic supermarkets, ATM, fresh fruit and vegetable stands, petrol stations and bus stop.
*For couples or those wanting more privacy, private rooms in the volunteer house are available for an additional US$150 per week, subject to availability.
*You will be expected to clean up after yourself, and to play your part to keep the accommodation neat and tidy.
3 meals a day on weekdays and 2 meals a day on weekends will be provided for the duration of your placement. Food will be mainly authentic to the local culture which includes plenty of chicken dishes, coconut based curries, dhal (lentils), fresh fish, saffron rice and tropical fruits. Meals are served at your home stay each day or at the project site. There is also filtered water available at the volunteer center. Bottled water is also readily available in Vanuatu.
*If you have any special dietary requirements, please let us know when you apply for the program so we can make arrangements for you.
What's Included
Project Materials & Equipment

Pre-departure Expert Advice

Preperation Tools & Checklists

Certificate of Completion
"The overall trip was amazing. I loved getting to know the students and having full control of teaching the class. Although it was challenging, I loved every part of the teaching program."
"It was such a unique and wonderful experience for Nick and I. We were so well looked after by Lynne and Marysan and we will always be so grateful for their care and support which really went beyond what we could have expected."
"I had an amazing time in Vanuatu with IVI. The coordinators were absolutely lovely and were so friendly, welcoming and helpful during my stay. I felt right at home. However, the highlight of my visit was the kids! They were so eager to learn"
"So lucky to have been apart of such an amazing experience. I'll miss the smiles, the laughs and the fun times we shared, thank you Lynne and Marysan for your kindness and for looking after us so well"
Island hopping is a great way to explore Vanuatu, and there are so many stunning islands to choose from!
For those who enjoy a much slower pace of life, there are hundreds of tranquil beaches to lounge on. This is a great way to really unwind from your busy projects!
Snorkelling and diving are two activites which are freely available in Vanuatu. The island hosts some of the most pristine and clear waters.
Explore your new home! Check out the local markets, harbour and the Vanuatu Cultural Centre.
Ready to Volunteer in Vanuatu?