Currently not running in Vanuatu but hoping to open back up in 2023. Check back soon or join another exciting project!
WHY
we need you in Vanuatu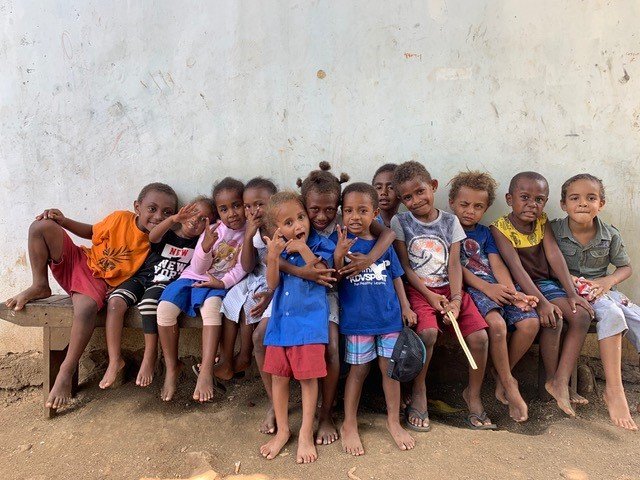 Why Involvement Volunteers International?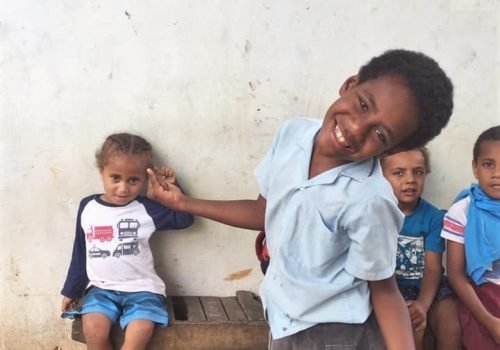 PROJECT NAME: NUTRITION & PUBLIC HEALTH

LOCATION: PORT VILLA & SURROUNDING ISLANDS

START DATES: 05 JAN 2020, 21 JUN 2020, 08 OCT 2020

ACCOMMODATION: VOLUNTEER HOUSE
MIN DURATION: 2 WEEKS

MIN AGE: 16+

SPECIAL REQUIREMENTS: MEDICAL, NUTRITION & HEALTH STUDENTS OR QUALIFIED PROFESSIONALS
Overview
The Pacific Island countries, including Vanuatu have some of the highest rates of diabetes in the entire world. Results from health surveys indicate diabetes rates as high as 47% in certain communities, but on average between 15 – 25% of the population. Some pacific island countries have the highest death rate from diabetes in the world. With neighboring Australia at approx 5%, there is a significant need for nutritional education and healthcare support in Vanuatu.
Obesity and non-communicable diseases (NCDs) are placing a huge social, economical and emotional load on the people of Vanuatu.
IVI's nutrition and public health outreach cater to students and graduates in the field of nutrition, dietetics, holistic healthcare, nursing, physiotherapy & medicine. You'll participate in an outreach program designed to provide free healthcare education for communities which generally lack access to healthcare services.
Working alongside a qualified practitioner from Australia, the aim of the outreach project is health promotion & free assessments in villages, corporate businesses, schools & community centers to increase the knowledge about nutrition and the effect of physical activity in the prevention of obesity and development of NCD's.
In teams of 4 to 8, you will have endorsement from the Ministry of Health Vanuatu to perform free health checks for villagers and/or corporate staff. Monday will be orientation day in Port Villa. The team will show you around including the local fruit market, walk through town, show banks, supermarket and teach some basic Bislama phrases.
During the program, you may also be involved in preparing educational talks on various topics such as the dangers of sugar and other disease causing issues. You will have the opportunity to conduct in depth health screenings like blood pressure checks, blood glucose level tests and waist to hip ratios measurement.
Diet and Lifestyle Observations in Vanuatu
Population of Vanuatu 280,000 and most of the population of Vanuatu is rural, although Port Vila and Luganville have sizable populations. Port Vila is the largest city and capital with a population of 45,000, accounting for 19% of the country's total population.
Average income 24,000VUV to 33,000VUV p/month. To feed a family of 6 cost for food is 5000VUV p/week. Most families have on average 4 children.
Local foods consumed in high amounts – Breakfast – Bread/butter/jam/eggs/mayonnaise.
Lunch – Huge (OMG!) servings rice with fish, pork, chicken or beef and mashed Casava and cabbage salad (the salad is actually really good + reef fish yum!)
Dinner – repeat. Fruit/snacks – Coconuts, Pineapple, Papaya, Apple, Soursop, Watermelon, Peanuts, Banana chips (fried), Cassava chips (fried), Vanuatu Almonds (they are huge and they fry them in Veg oil and sugar), Bread with peanut batter and jam together. Vegetables in season I noted at market – Island cabbage, Cassava, Potato, Carrot, Lettuce, Eggplant and Green Beans.
Observations Diet and Lifestyle – Portions are at least 4 x the recommended size with rice 70% of weight on plate. The local women do not drive and catch the bus (minivans) and walk a lot. High % of women 33 years+ tend to be overweight, with large bloated stomachs (fat appeared to be visceral).
Traditional living arrangements in that Men provide income and many women stay at home to raise family and cook/clean, men and women drink a lot of coconut water and possibly not enough water given the climate. Unsure of contraceptive methods but most families have 4+ children.
Drink – Alcohol usually on weekend only due to cost, Lots of black tea with sugar and biscuits.
Gifts – Books, Toothbrushes, floss, paper, hand sanitiser (The local team have a no sweets/chocolate policy due to the excess sugar consumption).
Location
Port Vila, the capital and main hub of Vanuatu is situated on Efate island. The architecture has mainly french with the population quite multicultural including ni-Vanuatu, Chinese, Vietnamese, British and French. Port Vila has all the standard facilities you'd expect from a commercial hub such as hospitals, shopping districts (note Vanuatu is a tax haven so duty free!), sports stadium, hotels, casino, museums and cultural centers. The town is a great base for divers who come for the trips to Mele Cascades, a large rain forest water fall with rock pools and incredible scenery. As the commercial hub tourism plays an important role, however it does not feel 'touristy' especially in the areas where IVI services. Here you can get to know the locals and truly experience the authentic lifestyle from outside of the tourist resorts.
Project Tasks
– Conducting individual and group consultations
– Remote island healthcare education
– Corporate health
– Children's health & education
– Identifying protein deficiency among school kids
– Assisting in the prescription of natural protocols
– Providing educational assistance and local talks (if desired)
– Helping build nutrition and diabetes awareness campaigns
– Designing fitness and exercise programs
– Village exercise programs
– General healthy living programs.
Accommodation is in a dedicated house very close to the beach! Volunteers will share a bedroom with up to 2-4 persons per room (single gender rooms). There is WiFi included in public areas, laundry facilities (at small additional fee), lockable rooms, cold/warm showers, bed linen, mosquito protection and fans included. Volunteers are requested to bring their own towel. Living with other volunteers in a dormitory-style house is heaps of fun and a great way to meet like minded travelers. The volunteer house is in close proximity to a basic supermarkets, ATM, fresh fruit and vegetable stands, petrol stations and bus stop.
*For couples or those wanting more privacy, private rooms in the volunteer house are available for an additional US$150 per week, subject to availability.
*You will be expected to clean up after yourself, and to play your part to keep the accommodation neat and tidy.
3 meals a day on weekdays and 2 meals a day on weekends will be provided for the duration of your placement. Food will be mainly authentic to the local culture which includes plenty of chicken dishes, coconut based curries, dhal (lentils), fresh fish, saffron rice and tropical fruits. Meals are served at your home stay each day or at the project site. There is also filtered water available at the volunteer center. Bottled water is also readily available in Vanuatu.
*If you have any special dietary requirements, please let us know when you apply for the program so we can make arrangements for you.
What's Included
Project Materials & Equipment

Pre-departure Expert Advice

Preperation Tools & Checklists

Certificate of Completion
"Words can not express the emotion I feel for this life changing experience, as you all know I have spent the last few weeks in Vanuatu volunteering conducting health checks within the local villages we were able to conduct over 400 health checks."
"My month in Vanuatu was simply priceless. The first two weeks were very far out of my comfort zone but a very positive and constructive challenge. Having to learn how to conduct the health checks, blood pressure in particular, were challenging. Then implementing our training in the villages was quite the experience."
"Vanuatu volunteering was magical and amazing. It opened up my mind much more, to see the world in greater depths as we should not always take everything for granted."
"The highlights were the Lelepa island – where we were asked to attend the home of a lady that had just passed to complete checks on the mourners. The lady had passed away from diabetes so this was very raw for them all."
"It was a great sensation, knowing how quickly we all bonded and how the program is run. I think you did a great job managing the team and also making everyone feel comfortable. The pre-training before entering the villages was great. "
"During our visit, some random locals came up to us with a beaming smile as they recognized that we were the volunteering group that conducted health checks on them. They expressed their sincere gratitude of coming all the way to educate, inform and provide meaningful health check-ups for free where many lives could be saved from the lessons learnt."
"I went around to the houses telling people who we were and what were doing. Word spread very quick around the village and it turned out to be one of our busiest days!"
Island hopping is a great way to explore Vanuatu, and there are so many stunning islands to choose from!
For those who enjoy a much slower pace of life, there are hundreds of tranquil beaches to lounge on. This is a great way to really unwind from your busy projects!
Snorkelling and diving are two activites which are freely available in Vanuatu. The island hosts some of the most pristine and clear waters.
Explore your new home! Check out the local markets, harbour and the Vanuatu Cultural Centre.
Ready to Volunteer in Vanuatu?