* Currently not running. Check back soon or join another exciting project!
WHY
we need you in Vietnam
WHAT
does Mekong Delta Stay Involve?
Why Involvement Volunteers International?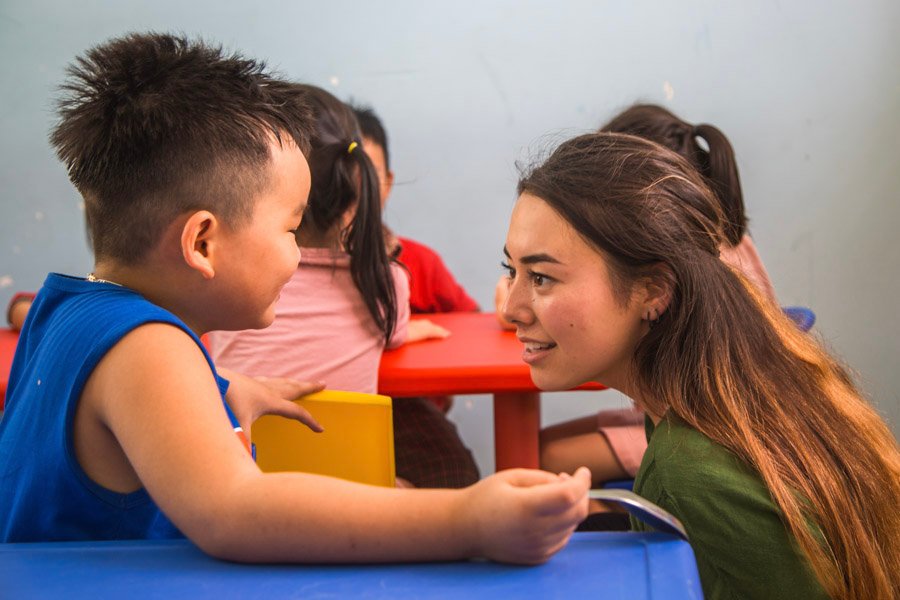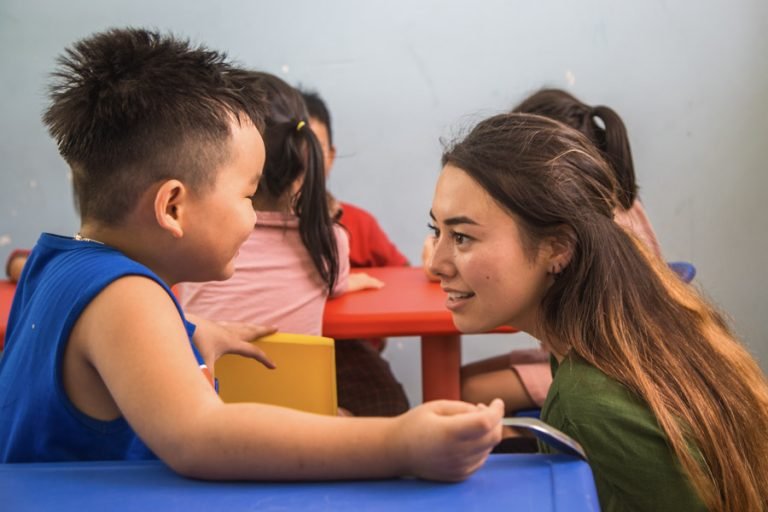 PROJECT NAME: MEKONG DELTA HOMESTAY 

LOCATION: CAN THO, VIETNAM

  START DATES: WEEKLY (SAT/SUN ARRIVALS)

  ACCOMMODATION: HOMESTAY
  MIN DURATION: ONE WEEK

  MIN AGE: 16+

  SPECIAL REQUIREMENTS: N/A
Overview
Embark on an exciting cultural adventure and immerse yourself in the local way of life, situated in the Mekong Delta region of Vietnam. You will be staying with a local host family, as well as volunteering with university students, teaching English. The students are all very eager to learn and are always excited to meet a westerner and to learn about your home country. You will be interacting with the students and your host family, gaining valuable knowledge about Vietnamese culture.
You will help the students research and put together a presentation on chosen topics, all presented in English. They may be a little shy at first, but with your help in building their English speaking skills, they will develop the ability to use their new knowledge.
Your homestay is a great opportunity for a real authentic experience and for a cultural exchange, learning about each other's different lifestyles. They can provide you with insight into their daily life, take you to shop in local markets and show you how to prepare meals with them. This experience will give you a broader awareness about life in Vietnam. Your homestay will be near to your project and you will be able to use the bikes that will be provided for daily transportation.
Location
The Mekong Delta River consists of swamps, islands, rice paddies, Khmer temples and the local floating markets. There are many small villages situated along the river front. It takes 2-4 hours by bus from Ho Chi Minh. The Mekong River flows through several countries in Southeast Asia and is a great location to get an authentic feel for the slow and relaxed way of life in Vietnam.
Project Tasks
Gain valuable and practical teaching experience
Develop your teamwork skills through hands on presentations and activities
Immerse yourself in the culture and learn the local customs and history of Vietnam
All accommodation and meals are included in the cost of the programs. All volunteers are expected to be environmentally aware and to use all resources with restraint, especially water, paper and electricity. You will be expected to clean up after yourself, and to play your part to keep the accommodation neat and organized.
Your accommodation in the Mekong Delta will be at one of our designated homestays. Staying with a local family is a great way to get more involved, and you can help with the shopping and preparation of family meals. You will be able to engage with the local community and become fully immersed in the culture, for a truly authentic volunteering experience.
Our project is in a convenient location, nearby local shops, markets, ATM, banks, pharmacy and clinics.
3 good meals are provided every weekday during your project, with 2 meals on the weekends (breakfast & dinner). Bottled water is easily available in Vietnam and volunteers should budget approx US$1 per day.  
You will be eating local Vietnamese dishes, with predominantly rice at most meals. The Vietnamese cuisine is known for its fresh flavours, soups and stir-fries. The food will be typical Vietnamese cuisine, cooked by your host family and using local ingredients.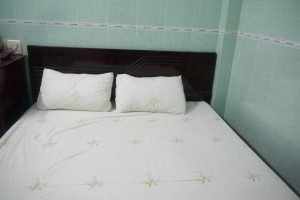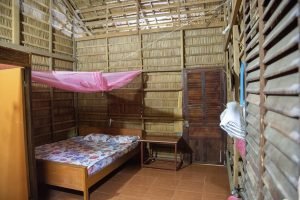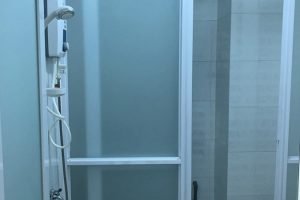 What's Included
Project Materials & Equipment

Pre-departure Expert Advice

Preperation Tools & Checklists

Certificate of Completion
"We stay at the University Campus. Living here is really comfortable actually, we have everything we need all close by. I catch the local buses everywhere which are easy to navigate and so I am finally settling into my new location."
"I volunteered at the Kindergarten program in Ho Chi Minh for a week in March. Unfortunately, I only had a short time but it was an amazing experience! I got to assist the staff with the children, playing with them, get to know them and teach them English."
"Loved the project! I taught kindy and everyday was a fun experience. The kids were adorable and eager to learn. The team were amazing and always available to chat and help you out. The accommodation and food was good too."
Vietnam has some of the most beautiful mountains and green rolling hills to explore. Sapa is a popualar place for tourists to vist.
Floating markets are situated all over Vietnam and are a great way to experience the local culture from another viewpoint!
One of the most popular spots to visit in Vietnam. Take a junk boat tour or hire out a canoe on the gorgeous green waters. There are several caves here too!
This pretty French colonial town is famous for it's colourful lanturns and has a real romantic feel about the place. It's also close to a beautiful beach.
This is a popular beach town with backpackers, due to it's lively nightlife. During the day, theres a stunning beach to relax on.
If you are situated in Phan Thiet, these stunning sand dunes are right on your door step! They run for miles and look like the Sahara rather than Vietnam!
Ready to Volunteer in Vietnam?