WHY
we need you in Vietnam
Why Involvement Volunteers International?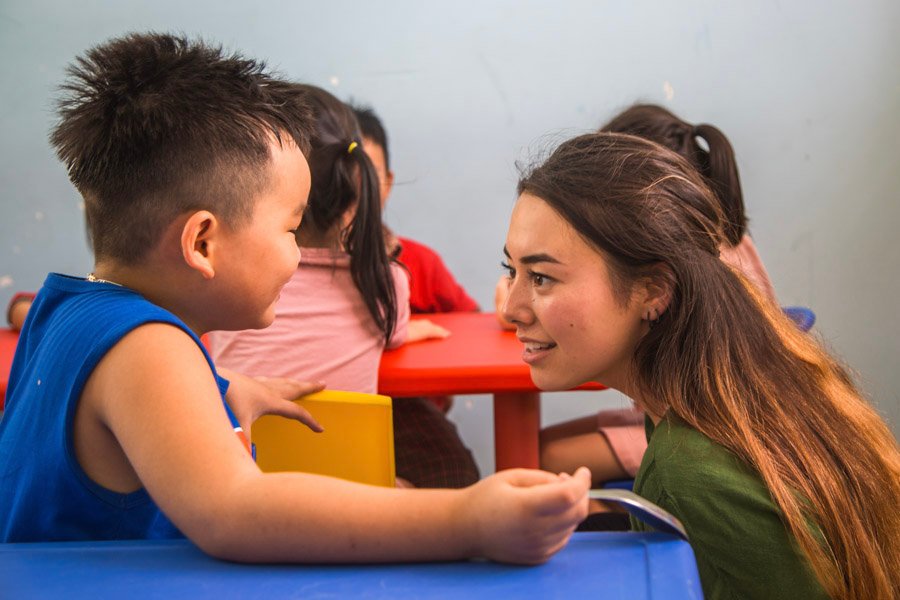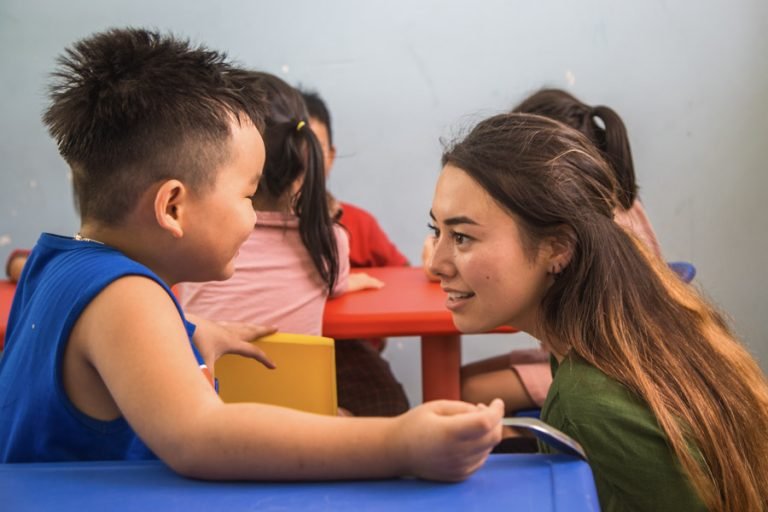 PROJECT NAME: SPECIAL NEEDS CARE 

LOCATION: HO CHI MINH, VIETNAM

  START DATES: WEEKLY (SAT/SUN ARRIVALS)

  ACCOMMODATION: VOLUNTEER HOUSE (SHARED ROOMS)
MIN DURATION: ONE WEEK

MIN AGE: 16+

SPECIAL REQUIREMENTS: N/A
Overview
You will volunteer at a children's home that cares for 20-25 Vietnamese children, who have a variety of disabilities. Your main role as a volunteer is to play with the kids and care for them. Your daily roles include comforting the children, playing games, and interacting with them. Previous experience in this field would be helpful but not essential.
One of the most important roles in improving the quality of the children's lives, is enhancing their speech and muscular capacity. Specific daily activities are carried out for the children, in which you can get involved with.
The children also love to play games, dance and sing. Painting, art and other creative activities is encouraged by the local staff and loved by the children!
Location
Ho Chi Minh City (formerly Saigon) is home to some 6 million people, most of whom you will see at some point during your stay as they whiz around town on their motorbikes. The city's Tan Son Nhat Airport lies 7km north west of the city centre and is the most popular arrival point in Vietnam for international travellers. As well as long haul arrivals there are many flights to HCMC from within Asia, especially from Bangkok and Hong Kong.
Project Tasks
Help care for disabled children, improving their wellbeing
Gain an insight into local practices and assist the Vietnamese staff
Acquire valuable teaching experience and learn the basics of how to take care of special needs children
All accommodation and meals are included in the cost of the programs. All volunteers are expected to be environmentally aware and to use all resources with restraint, especially water, paper and electricity. You will be expected to clean up after yourself, and to play your part to keep the accommodation neat and organized.
In Ho Chi Minh City, the accommodation is in a volunteer centre which is located on a college campus. You will share the rooms with fellow participants, but be in close proximity with local students. This allows a really nice cultural exchange and bonding. Rooms are dorm-style with 6-8 people per room. Rooms are well equipped with air conditioning, and good sized single gender bathrooms, clean and functional. Internet access is available at the accommodation and there are various internet cafe's nearby.
3 good meals are provided every weekday during your project, with 2 meals on the weekends (breakfast & dinner). Bottled water is easily available in Vietnam and volunteers should budget approx US$1 per day.  There is also filtered water available at the campus.
You will be eating local Vietnamese dishes, with predominantly rice at most meals. The Vietnamese cuisine is known for its fresh flavours, soups and stir-fries. There may also be some western dishes such as spaghetti and sandwiches.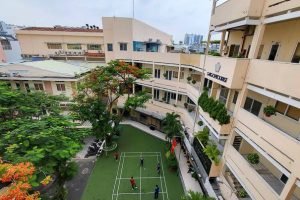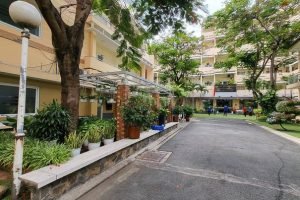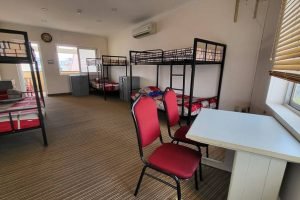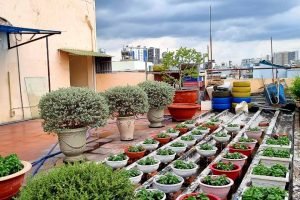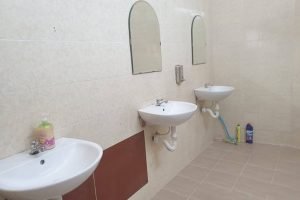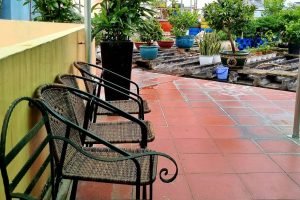 What's Included
Project Materials & Equipment

Pre-departure Expert Advice

Preperation Tools & Checklists

Certificate of Completion
We stay at the University Campus. Living here is really comfortable actually, we have everything we need all close by. I catch the local buses everywhere which are easy to navigate and so I am finally settling into my new location.
I volunteered at the Kindergarten program in Ho Chi Minh for a week in March. Unfortunately, I only had a short time but it was an amazing experience! I got to assist the staff with the children, playing with them, get to know them and teach them English.
Loved the project! I taught kindy and everyday was a fun experience. The kids were adorable and eager to learn. The team were amazing and always available to chat and help you out. The accommodation and food was good too.
Vietnam has some of the most beautiful mountains and green rolling hills to explore. Sapa is a popualar place for tourists to vist.
Floating markets are situated all over Vietnam and are a great way to experience the local culture from another viewpoint!
One of the most popular spots to visit in Vietnam. Take a junk boat tour or hire out a canoe on the gorgeous green waters. There are several caves here too!
This pretty French colonial town is famous for it's colourful lanturns and has a real romantic feel about the place. It's also close to a beautiful beach.
This is a popular beach town with backpackers, due to it's lively nightlife. During the day, theres a stunning beach to relax on.
If you are situated in Phan Thiet, these stunning sand dunes are right on your door step! They run for miles and look like the Sahara rather than Vietnam!
Ready to Volunteer in Vietnam?