WHY
we need you in Zanzibar
Why Involvement Volunteers International?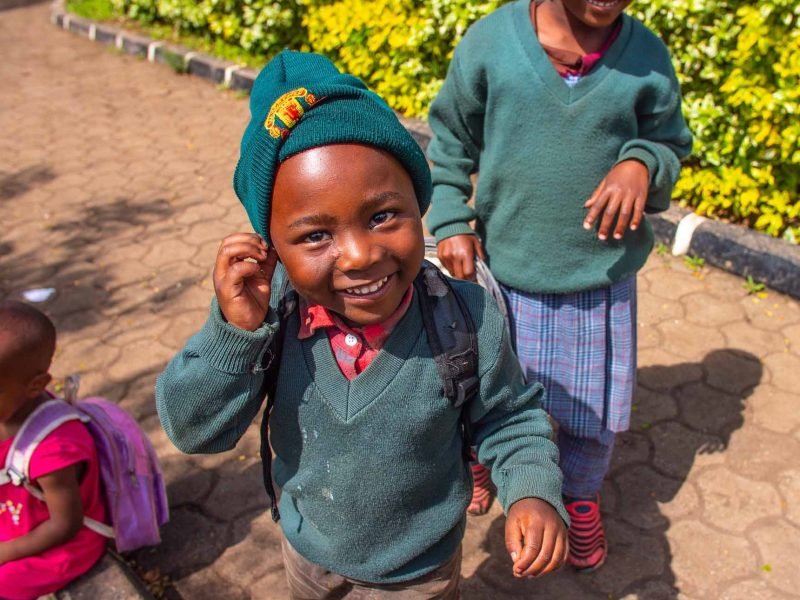 PROJECT NAME: TURTLE CONSERVATION

LOCATION: NUNGWI

START DATES: WEEKLY (SAT/SUN ARRIVALS)

ACCOMMODATION: VOLUNTEER HOUSE
MIN DURATION: ONE WEEK

MIN AGE: 16+

SPECIAL REQUIREMENTS: N/A
Overview
Sea turtles, which have existed on our planet for millions of years, are facing extinction. The Sea Turtle Conservation Project aims to help sea turtles grow up in a safe environment and releases them into the ocean annually. However, the project is not profitable and requires support to continue. Participants can help by working alongside the 28 project staff and contributing financially through their stay.
The work begins with team collaboration every morning after breakfast. The tasks may vary, but the water in the basins must be exchanged daily, seaweed must be collected, and the sea turtles must be cleaned. Maintenance, measurements, and cleaning tasks are done on different days. Upon arrival, each participant will be introduced to the work and given a list of tasks during the welcome meeting. The project raises over 150 sea turtles per year, and there are around 33 larger turtles in the lagoon.
Participants will have the opportunity to engage in various activities, including:
Exchanging water for basins and the Sea Turtle Hospital
Checking water quality
General cleaning
Collecting seaweed from the Indian Ocean
Filling tube feeders
Cleaning adult turtles
Treating hospital turtles
Cleaning the lagoon (removing leaves and plastic)
Measuring hatchlings
Measuring juveniles
Cleaning the beach
Inspecting nets
Maintaining juvenile nets
All participants will learn and perform all different tasks.
Location
Nungwi is a picturesque village located on the northern tip of Zanzibar Island, off the coast of Tanzania. It is known for its pristine white-sand beaches, crystal-clear waters, and stunning coral reefs. The village is a popular tourist destination, offering a wide range of activities such as swimming, snorkelling, scuba diving, and fishing.
Project Tasks
Survey the endangered turtles for initiative conservation efforts
Gain knowledge and awareness on the life cycle of sea turtles
Provide you with the opportunity to help return raised sea-turtles back into the ocean
The accommodation site features a large cottage where rooms sleep 1-4 people on a single gender basis. There is no air con or hot water (although this won't matter in the heat!). Additionally, there are other huts on the compound for work and toilets. The participants' houses are located directly on the compound. You can enjoy breakfast, lunch, and dinner, all included. No Wi-Fi, although local sim cards can easily be purchased nearby. You will can find a few small local stores that sell snacks, drinks and any basic supplies you might need during your stay. Nearby, there are ATM's, banks, shops, a local pharmacy, etc.
All meals will be provided at the guesthouse during your stay (3 on weekdays and 2 on weekends). Local meals that are typical of Zanzibari culture will be provided at the accommodation.
What's Included
Project Materials & Equipment

Pre-departure Expert Advice

Preperation Tools & Checklists

Certificate of Completion
The Jozani Forest is a nature reserve known for its unique wildlife, including the rare red colobus monkey.
Zanzibar's local markets are a colourful and lively place to explore, with vendors selling everything from spices and textiles to handmade crafts and souvenirs.
Prison Island is a small island just off the coast of Zanzibar known for its giant tortoises and beautiful beaches. Visitors can take a boat tour to the island to see the tortoises up close and relax on the beach.
Zanzibar's coral reefs are home to a stunning array of marine life, including colourful fish, sea turtles, and dolphins. Visitors can go snorkelling or diving to explore these underwater wonders.
Zanzibar is known as the Spice Island, and visitors can take a tour of the local spice farms to learn about the different spices grown on the island, including cinnamon, cardamom, and cloves.
Ready to Volunteer in Zanzibar?