Construction & Renovation Projects
Involvement Volunteers International (IVI) have numerous construction projects worldwide. You will ususally work under the guidence of skilled local workers and assist in the building of new schools, libraries, playgrounds, community buildings and more. This can involve laying tiles, working cement, landscaping, building structures or sanding and painting walls.
We also have different projects such as building clay houses in Thailand (something that requires no expereince), earthquake re-building in Nepal or restoring temples in Sri Lanka!
Many of the communities we work with have limited supplies or the budget to build new structures or keep current buildings in good condition. Some of the schools have limited resources, so by cleaning, sanding and painting murals, this can really help make a nicer learning environment for the local children. The same goes for communities buildings too, and you can be sure that your efforts on our construction volunteering programs will make a lasting difference to people in need.
Who can volunteer on our renovation projects?
Anyone! Although people with prior skills are much needed and very valuable, if you no not have previous expereince, do not worry, there is plenty for you to do! You could help with brightening up the classrroms, clearing out gardens and making them more attractive, or painting and sanding walls.
There will be a coordinator supervising you also and you wil never be asked to do something you feel you are not skilled enough for. Anyone can help make a lasting positive difference on our projects.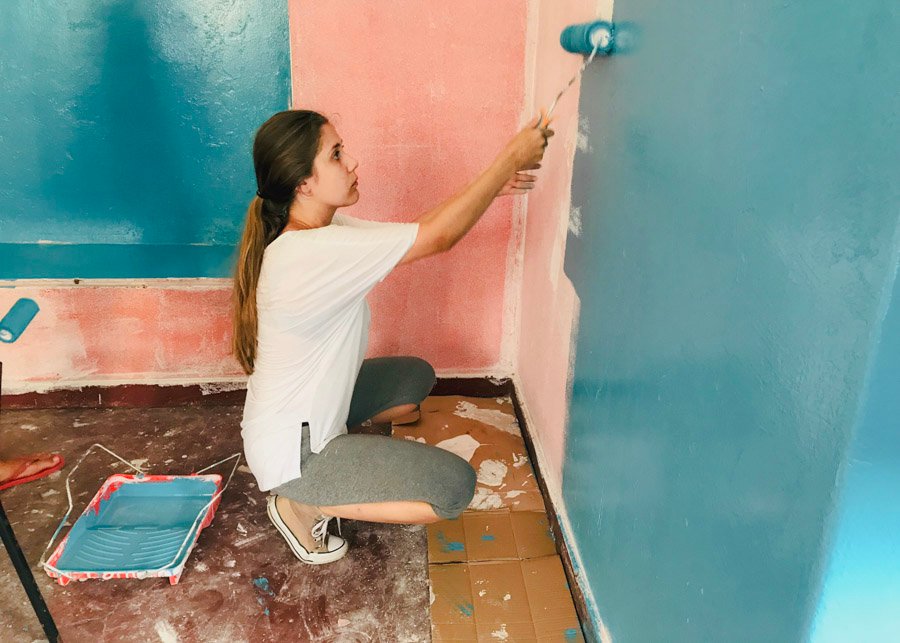 What type of person would construction volunteering suit?
Anyone who has a reasonable level of fitness as the projects can be quite hard work at times and you will be out in the sun and doing a lot of lifting, etc. Also for those who love working outdoors and as part of a team, as well as creative minded people for decorating the new buildings!