Our trekking programs abroad are a fantastic way to see some of the best treks in the world, explore, challenge yourself and meet like-minded individuals. Some programs combine trekking with a volunteer experience at the end, for an incredible trip where you can give back to deserving communities.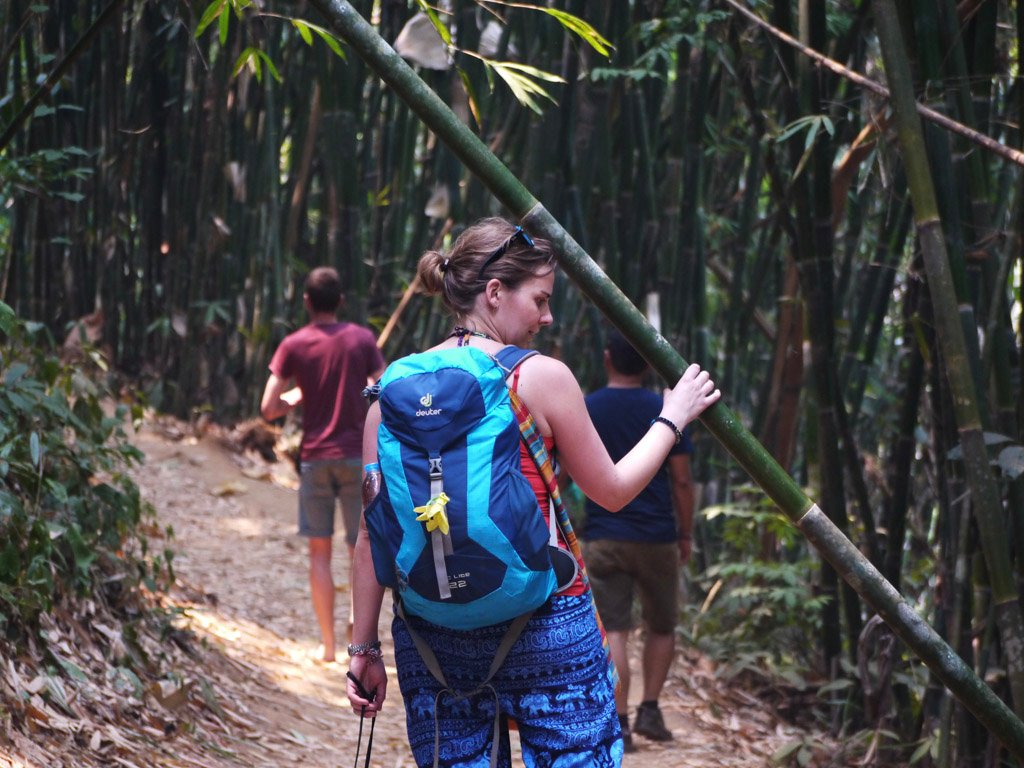 What types of Trekking Programs do you have?
Our trekking programs can be a shorter duration of 1 week, or part of a longer trip of 4+ weeks. Our shorter trips can be done after your volunteer program, or even on a weekend if there is time. For the longer treks, our programs combine volunteering and cultural orientations so you get the best of both worlds!
Some trekking programs are much easier than others, but some, such as the Everst Base Camp trek will require a good level of fitness. Take a look at all our trekking programs and find one to suit you!
ALL TREKKING PROJECTS
Who Are Our Trekking Trips For?
Anyone who loves adventure! Most people are aged 18-25 but we get a lot of bookings for older volunteers too! Our trekking programs are best designed for those who love being active, and who want to travel and explore, as well as volunteer.
These are fantastic if you don't want the hassle of organising everything from food, accommodation, transport, itinerary, etc. You will have a guide with you and everything is included, plus, this is a great option for solo travellers who want to meet other people.
WHY IVI?
Trek and Volunteer!
We have two AMAZING programs in Nepal, which take you on two of the best treks in the world; Everest Base Camp and Annapurna Base Camp.
Everest Base camp is a little harder due mostly to the altitude and you will need a decent amount of fitness for this. The Annapurna trek is at a lower altitude, and slightly more gentle, but again, a good level of fitness is required.
These can be challenging treks, but you will be rewarded with some of the best mountain views in the world.
Not only that, they also include a week orientation in Kathmandu, and a week (or more) volunteering at the end, so you can help to give back as well as travel - win win!
EVEREST
ANNAPURNA
Find Trekking Abroad Programs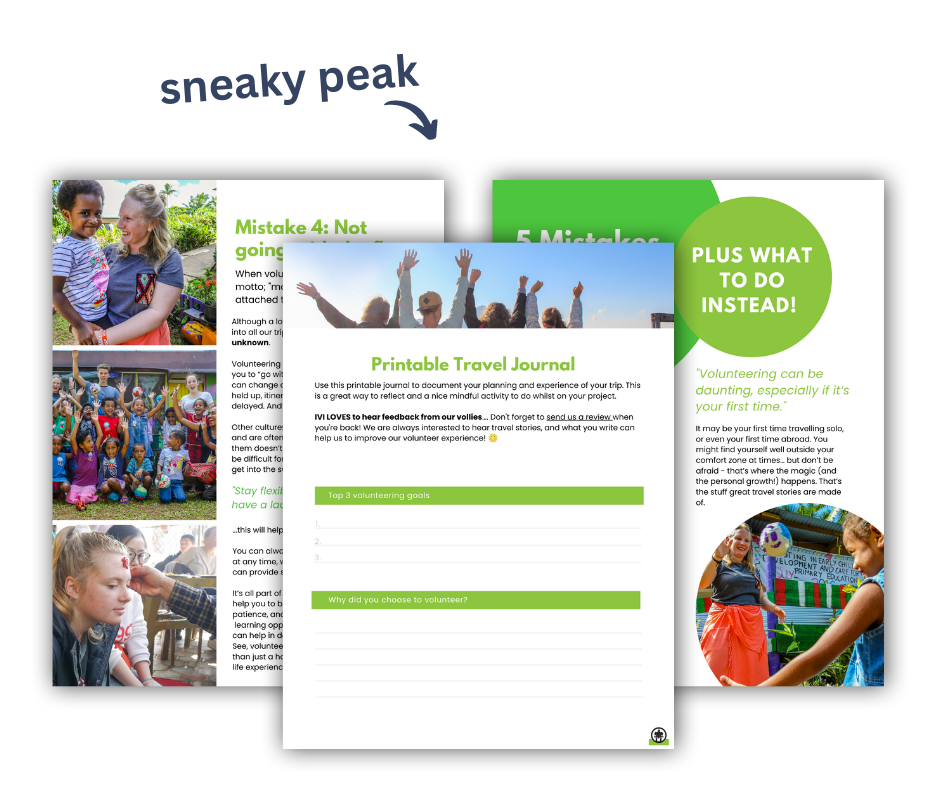 5 Mistakes Overseas Volunteers Make…
Hey! Download our super helpful eBook, packed with helpful tips & advice! Including a complete packing guide, how to pick the right organisation, getting the best out of your experience, navigating different cultures, PLUS a bonus printable travel journal!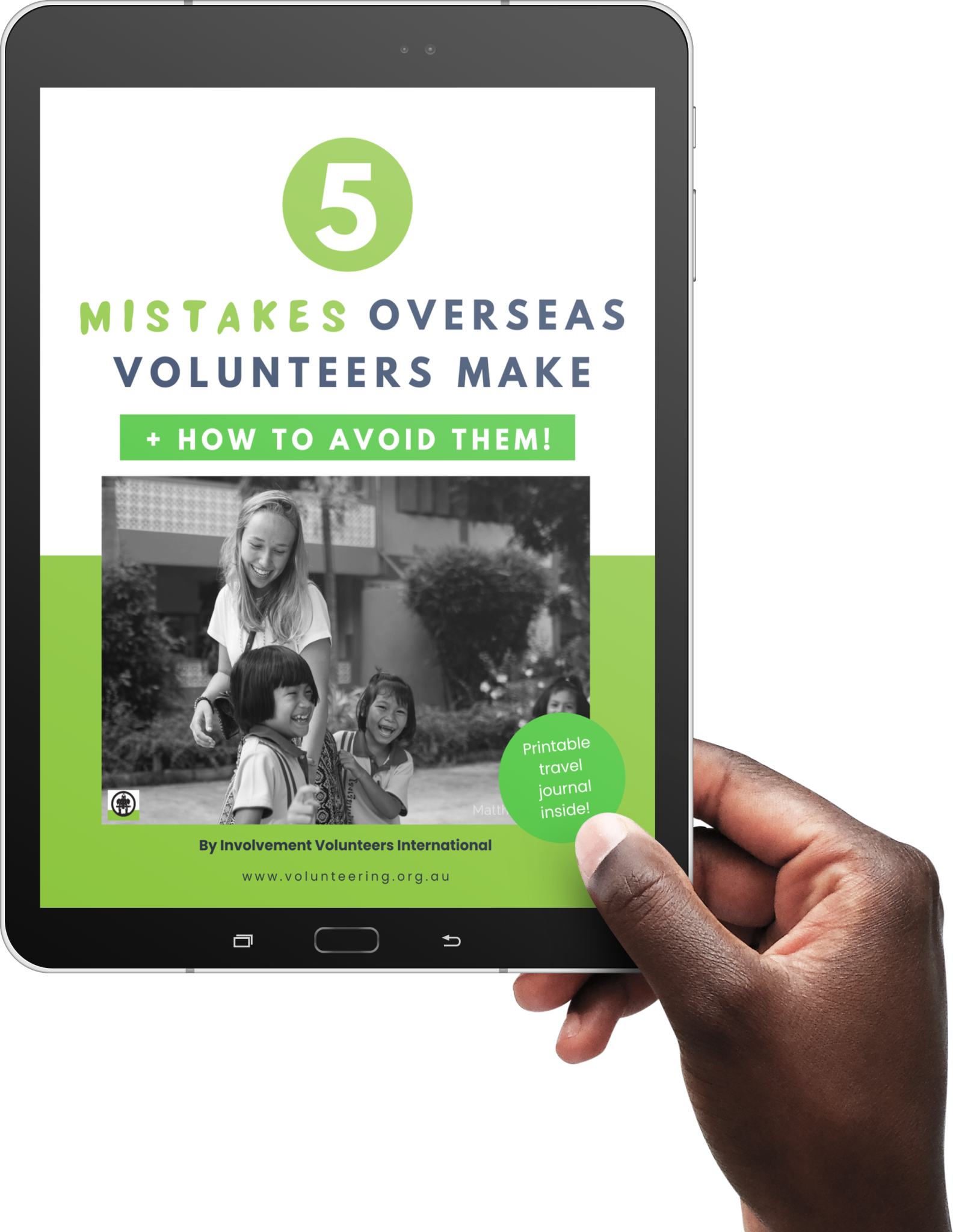 Mel
Everest Base Camp Trek
"Our guide was amazing, and it was a really good time to go in February, wasn't too busy and the weather warmed up during the say, so the cold wasn't too bad. Guide was amazing, Rajesh and the rest of the team were super loving, friendly and supportive!"