Read IVI volunteer reviews and experiences from our past participants. As one of the longest running volunteer travel companies, IVI has helped thousands of people from around the globe on their incredible volunteering journey! You can also have a watch of our video showing volunteers speaking about their experiences from some of our destinations.
"My host family were incredible, so generous with everything they had. They answered my questions, talked to me, laughed with me and my two Fijian "brothers" I had for two weeks,I will never forget. I left Fiji feeling like I was a part of their family. The teaching staff were so appreciative of everything I did."
"This was by far the most valuable experience. The people at Kat center are the best, they are doing such an amazing job and were really welcoming and appreciative of my work there. But the most fulfilling was to see the dogs change and looking forward to me taking them for a walk everyday."
"Oh so blessed to work with a bunch of likeminded legends to complete health checks on the local Fijian people. A humbling and awakening experience with a little reminder that not all are as lucky as we are in the western world, but smile always and everything works out on Fiji time. I leave with a full heart."
Scroll through all our volunteer reviews, or browse by country.
All
Bali
Cambodia
Costa Rica
Fiji
Greece
Guatemala
India
Kenya
Nepal
Peru
Philippines
Samoa
Sri Lanka
Tanzania
Thailand
Vanuatu
Vietnam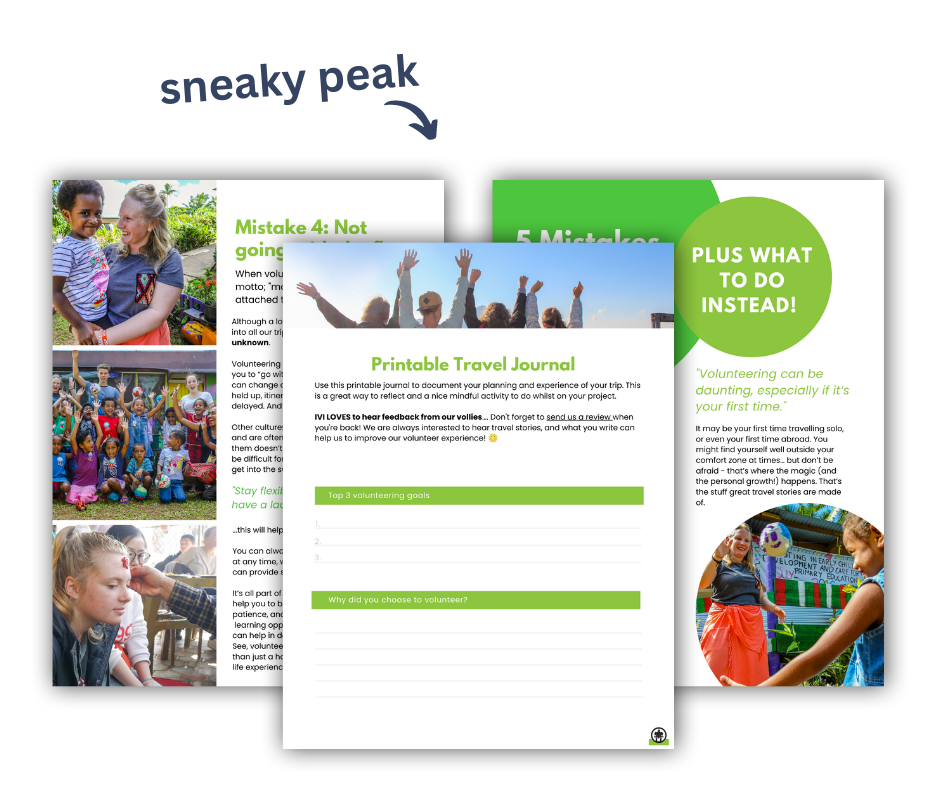 Take a look at our awesome FREE eBook before your travels!
PACKED FULL with helpful tips & advice! Including a complete packing guide, how to pick the right organisation, getting the best out of your experience, navigating different cultures, PLUS a bonus printable travel journal!